DraftKings Cash Game Core: Week 13
---
DFS Cash Game Tips
The Week 13 eleven game slate doesn't give us any spotlight games but there are a handful of game environments to work with and some plays to pull from the lopsided games to take advantage of those spots. This week has some obvious cash plays as well as some interesting ideas for smaller field Single Entry and 3-Max style tournaments. Let's have a look.
Quarterback
For most weeks, it seems there has been a fairly solid mobile QB buried in the $5-6k area we could look to for some floor. There isn't much in that regard this week. The top salaried QB for the main slate is Lamar Jackson ($7800), who is also the most mobile QB on the board. That game environment has some appeal for me even though Vegas has an implied total of only 44 on it. Per Sharp Football Stats, the Steelers defense has allowed 42 Explosive Runs this year, which is the third-most and they are being allowed at the second-highest rate. The Steelers have allowed the fifth-most rushing yards per game at the highest Yards Per Att. Baltimore ranks sixth this week in NET Rush DVOA. The Ravens potentially getting Right Tackle Patrick Mekari back this week will be a boost to the run game that could take advantage of those explosive plays allowed by the Steelers defense. Other than Jackson, the only other reliable mobile QB on the slate is Jalen Hurts ($7000) who is nursing a sore ankle and may not need to do much to beat the Jets this week. Sirianni may choose to call more of the run plays for his RBs and let the defense and run game carry the team for as long as possible, which should be for the whole game. That being said, I'm a bit wary on Hurts but have him in my early week player pool. Justin Herbert ($6700) has shown some wheels lately and he's a bit cheaper than Hurts and is in a game environment that should keep him engaged the whole way. Tom Brady ($7200) is the fourth of the "elite" QB options on the slate that I am looking at. Brady threw for FIVE touchdowns against Atlanta in Week 2. However, the Falcons defensive players is starting to grasp Dean Pees' scheme a little more each week and could present a better challenge for Brady this week, making him more of a Single Entry/3-Max type of play.
If we're looking at this slate and thinking we don't feel the need to pay up so much to roster a running QB when this slate is more pocket QB heavy, then we have some interesting cheap options to work with that have just as good of a chance to throw for 300-yards and 2-3 TDs as some of their more expensive counterparts. My favorite of the lower-priced QBs this week is Derek Carr ($6000). Carr has attempted the most deep passes this season, although the Raiders offense sputtered a bit when they released deep-threat Henry Ruggs, they found a viable replacement that has got them back on track with the addition of Desean Jackson. The Raiders offensive design requires that lid-lifting presence to open up space for the rest of the players and if the shot is there, then Carr will take it. Washington's defense has been a totally different animal coming out of their bye week, first beating Brady and the Bucs, followed by Cam and the Panthers, then Russ and the Seahawks. However, I will take my chances with Carr at home, even without Waller. This game environment looks ripe for a shootout and also gives us nice pieces to work with for late-swap action.
A bit farther down the salary sheet this week we can find Matt Ryan ($5600) and Ben Roethlisberger ($5000). The case for Matt Ryan starts with how solid he was in that first game against the Bucs. Ryan threw 46 times for 300-yards and 2TDs. The Vegas total for Atlanta is implying that the Falcons are not better than they were in Week 2, on the road versus the defending champs. They are down Ridley this time around but they're at home and more adjusted to Arthur Smith's system and being in a dome, there are no weather-related concerns with this one. He's also facing a pass-funnel defense which will increase his volume. Roethlisberger is more for GPP play, and maybe 3-Max. However, his salary this week is only $5k and he will also be forced into a high volume passing game. The Ravens defense is allowing the second-fewest rushing yards per game and sixth-fewest DK points to RBs. Meanwhile, they are allowing the fifth-highest aDOT and third-highest Yards Per Attempt. Can Ben take advantage with his (re)tired arm? We'll see. The Ravens have some CB injuries to monitor and if guys like Humphrey and/or Young miss this game, it will open things up even more for the Steelers passing offense.
---
Sign Up Today To Continue Reading...
The rest of this article is for FantasyData Subscribers only. Luckily for you, now is one of the best times of the year to join! We are offering amazing deals on our Fantasy Annual subscriptions. That means you get all our awesome DFS content, Player Projections, Expert Rankings, and tools along with downloadable data for one full year. You will be set up for the rest of this NFL season and almost all of next year!
---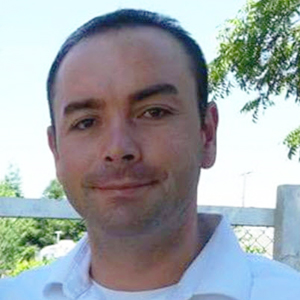 NorCal native Jesse Jones has been obsessed with fantasy football since first joining and winning a league in 1994. Always looking for an edge, Jess has been ahead of the curve mining data and building customized spreadsheet rankings and projections while others showed up to draft day asking for a pencil and a cheat sheet. Avid DFS, Best Ball and Re-Draft player that dabbles lightly in Dynasty. When not geeking out on Fantasy Football, Jess can be found hiking, kayaking, swimming, playing tabletop games, cooking, trading equities, listening to good tunes and/or enjoying a craft brew or two.