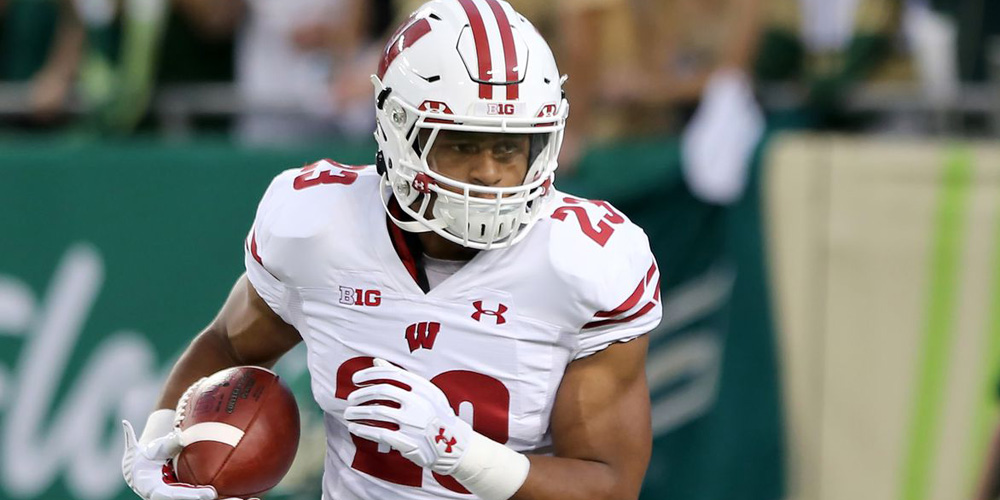 Dynasty: Rookie Mock Draft
---
Dynasty: Rookie Mock Draft
For those who have never joined a Dynasty football league, let me catch you up. The difference between a normal fantasy draft and a dynasty draft is you keep all the players that you drafted in Dynasty. In dynasty football, you only draft rookies after the initial startup draft is done. It's the ultimate keeper league, so age becomes a factor when you're building your team. Most dynasty rookie drafts are held after the NFL Draft is completed and the new batch of rookies have landed on their new teams. However, a lot of dynasty owners like to prep with Mock Drafts beforehand to prepare. In dynasty, you want the best player possible, and don't leave everything up to landing spot. As we have seen in the NFL, players tend to move around a lot so you want the best player that will have the longest and most productive careers.
This following rookie mock was contributed to Dynasty League Football's March rookie ADP; the full results of which can be found here (subscription required).
First-round:
1.01 — Jonathan Taylor (RB – Wisconsin)
1.02 — D'Andre Swift (RB – Georgia)
1.03 — CeeDee Lamb (WR – Oklahoma)
1.04 — J.K. Dobbins (RB – Ohio State)
1.05 — Jerry Jeudy (WR – Alabama)
1.06 — Cam Akers (RB – Florida State)
1.07 — Clyde Edwards-Helaire (RB – LSU)
1.08 — Justin Jefferson (WR – LSU)
1.09 — Jalen Reagor (WR – TCU)
1.10 — Henry Ruggs (WR – Alabama)
1.11 — Denzel Mims (WR – Baylor)
1.12 — Tee Higgins (WR – Clemson)
Second-round:
2.01 — Zack Moss (RB - Utah)
2.02 — Laviska Shenault (WR - Colorado)
2.03 — Joe Burrow (QB – LSU)
2.04 — A.J. Dillon (RB - Utah)
2.05 — Tua Tagovailoa (QB - Alabama)
2.06 — Brandon Aiyuk (WR - Arizona State)
2.07 — Ke'Shawn Vaughn (RB - Vanderbilt)
2.08 — Bryan Edwards (WR - South Carolina)
2.09 — Justin Herbert (QB - Oregon)
2.10 — Eno Benjamin (RB - Arizona State)
2.11 — Joshua Kelley (RB - UCLA)
2.12 — Cole Kmet (TE - Notre Dame)
Key Takeaways:
Five of the top seven players are running backs. Dynasty players are starting to catch on to the fact that we want to draft running backs on their rookie contracts because that is when NFL teams use them. So even though wide receivers tend to have longer careers than their running back counterparts, dynasty owners are leaning towards backs early on in the 2020 rookie mock drafts. There is also something to be said that because receiver class is deep this season, targeting running backs first seems like the logical move.
From a player-specific perspective, it definitely looks like the fantasy community is higher on the likes of Johnathan Taylor, Jalen Reagor, and Tee Higgins than the NFL. When you analyze the aggregate of real NFL mock drafts via Grinding the Mocks, Higgins is barely being taken in the first round. Reagor and Taylor are being drafted consistently in the second-round. Per FanDuel Sportsbook the Indianapolis Colts have the best odds of landing Higgins at pick number 34 (+800). Additionally, Betonline.com has Higgins going in the first-round at plus money (+150) versus not going in the first round at all (-140).
Tee Higgins leads all prospects for best odds to be drafted by #Colts at No. 34, per @FanDuel.

• Tee Higgins = +800
• Denzel Mims = +850
• Trevon Diggs = +850
• A.J. Terrell = +850 pic.twitter.com/wpgivbol36

— Locked On Colts Podcast (@LockedOnColts) April 2, 2020
In NFL mocks running back DeAndre Swift looks clearly like the first running back off the board, which aligns with his 1.02 placement in the rookie mock draft. Then it falls with Dobbins, Edwards-Helaire, Akers as the top-tier in rookie mocks. They are looking to go by Day 2 at the latest within the top-70 most likely in the NFL draft. Then there is a gap at running back after these top five and that is the same in NFL mock drafts. Moss, Dillon, and Benjamin come next but are being mocked from Day 3 onward. In NFL mocks, Vaughn is closely bunched together with running backs Lamical Perine and Darryton Evans, but in rookie mocks, he is clearly the favorite with the other two not even going in the second- round. Kelley sticks out the most because he is not looking favorable from a real-life draft capital standpoint with NFL mocks having him going well after the fifth-round. Not so sure you want to invest second-round rookie draft pick capital into a fifth-round rookie running back.
Notable Misses:
Quarterbacks
In the third-round of dynasty rookie drafts, Jalen Hurts needs to be in on your radar regardless of whether you need a quarterback or not. In past rookie drafts that I have experienced, I have seen the likes of Patrick Mahomes, Deshaun Watson, and Sam Darnold fall. Even in one quarterback leagues, those three players have all exceeded their value of a third-round rookie pick so Hurts or any quarterback with upside is worth taking. They have a good chance of increasing in value. Jacob Eason who is being mocked ahead of Hurts in NFL mocks should definitely be available in the third round of rookie drafts. Jordan Love looks to also be a first-round pick going consistently around pick 20 in NFL mocks. However, if he finds himself as a backup he will easily fall to the third round of rookie drafts.
Tight Ends
There's a reason that there are no tight ends outside Kmet showed up in the rookie mock because this class is very weak at the position. Kmet is the only player expected to go in the top two rounds. After that, it goes Adam Trautman and Albert Okwuegbunam going in the top-100; then every other tight end is going Day 3. I cannot recommend targeting any of these tight ends that go on Day 3 because the track record of those guys becoming fantasy assets are few and far between. They will be there in round three of rookie drafts but are not worth picking. The last three years third-round rookie picks for tight ends have been used on guys like Gerald Everett, Adam Sheehan, Hayden Hurst, and Josh Oliver. Keep in mind all of those guys were taken in the top three rounds of the real NFL draft and even they have struggled to be fantasy-viable.
Running Backs
As I mentioned above Perine and Evans are not getting the same time of rookie fantasy love as Vaughn despite the NFL looking at them pretty similarly. One player also flying under the radar in rookie mocks is Anthony McFarland who was featured in The Top-10 Rookie Running Backs of 2020 by Jody Smith. I'd like these guys could potentially be useful third-round rookie picks, but addressing running back in the third round of rookie drafts has not produced much value over the past three seasons. Third-round dynasty rookie picks tend to be overvalued especially when running backs are selected. You're better off taking a receiver in the third round.
RBs taken with 3rd-round dynasty rookie picks last 3 years
'17 - DeAngelo Henderson, Donnel Pumphrey
'18 - Jordan Wilkins, Ito Smith, Mark Walton, Justin Jackson
'19 - Ryquell Armstead, Rodney Anderson, Benny Snell, Dexter Williams, Tony Pollard, Bryce Love

All Day 3 selections.

— Andrew Erickson™ (@AndrewErickson_) April 6, 2020
Wide Receivers
There is going to be value on wide receivers that fall into outside the top-24 picks in rookie drafts. Some of the most notable names include K.J. Hamler from Penn State who is the projected tenth receiver off the board in NFL mocks at the end of the second round. After Hamler, the rest of the names are likely third-rounders from NFL mocks include Chase Claypool, Michael Pittman, and Donovan Peoples-Jones. After Peoples-Jones, NFL mocks have the remaining wide receivers going outside the top-100 like Devin Duvernay, Van Jefferson, and Antonio Gandy-Golden.
Bryan Edwards is a player that fantasy players seem to like much more than the NFL; his projection in NFL mocks has him going as the 19th receiver in the fourth-round versus a top-24 pick in the rookie mocks. However, these are the players you want to target in your third-round rookie drafts because over the past three years this position is where most hits on players have happened. In a class that is going to have talent at receiver because of the depth, use those third-round rookie picks on receivers late into your rookie drafts!
WRs taken with 3rd-round dynasty rookie picks last 3 years

'17 Cooper Kupp Chris Godwin Taywan Taylor ArDarius Stewart C.Henderson

'18 Tre'Quan Smith J'Mon Moore A. Callaway
Deon Cain DaeSean Hamilton

'19 Miles Boykin D.Johnson T.McLaurin Jalen Hurd Preston Williams H.Renfrow

— Andrew Erickson™ (@AndrewErickson_) April 6, 2020
STAY IN TOUCH
Sign up for FantasyData's newsletter and get awesome content sent to your inbox.
We'll never share your email address and you can opt out at any time, we promise.
---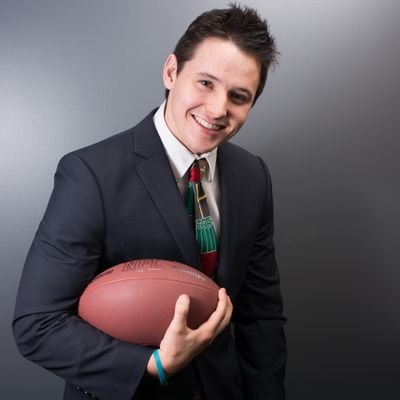 Andrew has come a long way as a fantasy football writer. After graduating from Roger Williams University where he received a degree in marketing he began to write his own fantasy blogs via WordPress.com. He used to call himself the Fantasy Football Master. Nowadays, he is slightly more humble. He has worked with Pro Football Focus as an base data analyst along with bringing head writing experience from Gridiron Experts. He is an absolute die hard Patriots fan (humble brag) and will never forget his first fantasy football team. In his first ever fantasy football league he drafted the Bears defense in the 1st round. He then proceeded to win the entire league. #DefenseWinsChampionships