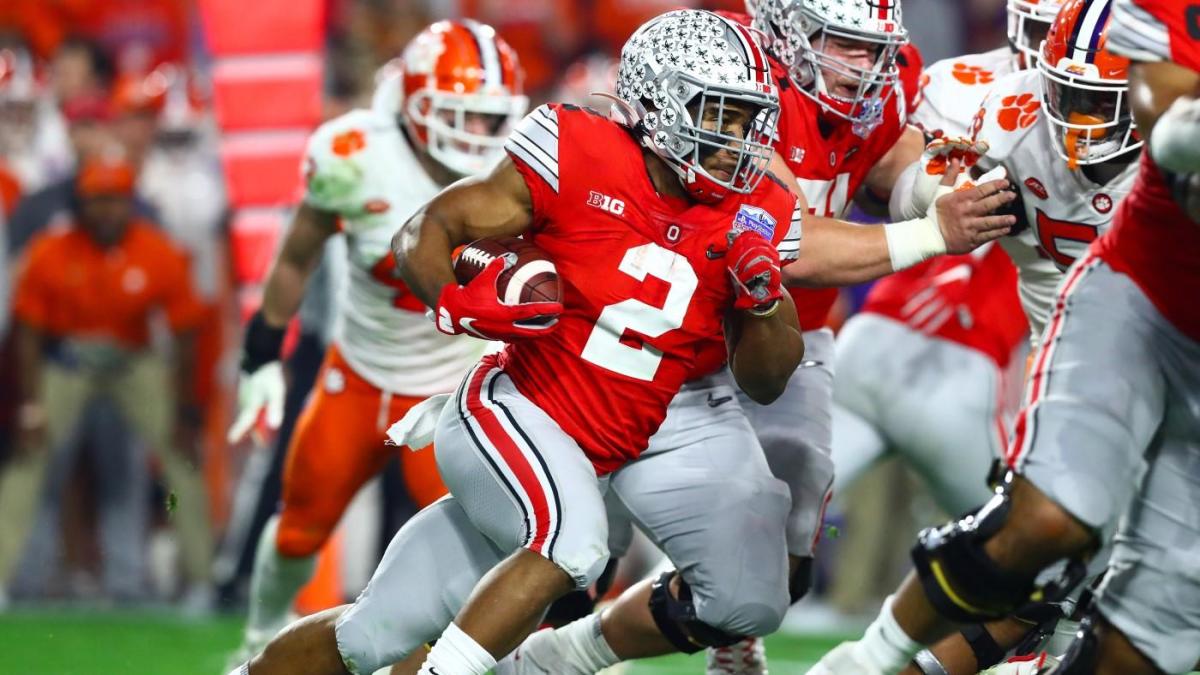 2020 NFL Draft: Top Rookie Running Backs
---
The Top-10 Rookie Running Backs of 2020
These are unique and strange times we are living in. Almost every facet of life and normalcy has been impacted and we are all struggling to adjust and adapt. With so little else going on to pose a distraction, interest in dynasty start-ups and the upcoming NFL Draft might be at an all-time high.
While nothing about 2020 seems normal, rookie running backs will remain a hot commodity for fantasy football fans. Fortunately, the incoming 2020 freshman class is loaded with promising prospects who will undoubtedly fly off the board in both dynasty and redraft leagues, whenever that day comes.
Here are the top 10 rookie rushers to familiarize yourself with this spring.
Jonathan Taylor (Wisconsin) - Taylor was already considered the top running back prospect in the nation and cemented his status with an outstanding showing at the NFL Combine. Taylor's 4.39-second 40-yard dash led the class and he looked tremendous on the on-field drills and posted solid measurables across the board.
At Wisconsin, Taylor was heavily-utilized as a three-down workhorse and was highly productive. In three seasons with the Badgers, Taylor rushed 926 times for 6,174 yards (6.7 YPC) and 50 touchdowns. He also boasted solid receiving chops in 2019, snagging 26 balls for 252 yards and five more scores. Despite the workload, Taylor was also durable and that kind of skillset and track record is going to be quite appealing to NFL GMs.
D'Andre Swift (Georgia) - Recently, Georgia has become Running Back U and D'Andre Swift appears to be fully capable of becoming the next stand-out former Bulldog. A tad undersized at 5-foot-8 but compactly built (212 lbs.), Swift flashed solid receiving skills and breakaway ability early on, even though he struggled to earn playing time behind Sony Michel and Nick Chubb.
Swift's 4.49 at the Combine was considered slightly disappointing but speed is apparent on film, along with solid pass-catching prowess. From a running style and skill set standpoint, Swift has drawn LeSean McCoy comparisons. Considered a late first or early second-round prospect, D'Andre Swift has the potential to be a three-down NFL feature back whose 2020 NFL value will be dictated on landing spot.
Cam Akers (Florida State) - One of the position's fastest risers following an impressive showing in Indianapolis, Akers' on-filed showed off tremendous footwork, hands, and athleticism. He also ran a faster-than-anticipated 4.47. At 5-10 and 217 pounds, Akers 108.7 Speed Score placed him just outside the top-10 percent.
Off the heels of a 2019 season in which he rushed for 1,144 yards, 18 touchdowns, and caught 30 balls with the Seminoles, Akers has drawn NFL comparisons ranging from Duke Johnson to Marlon Mack and even, more optimistically, to former teammate Dalvin Cook. Akers is an accomplished receiver and has excelled as a decisive, straight-ahead rusher. He's a good bet to be selected in the top half of the second round and could be an immediate NFL contributor.
J.K. Dobbins (Ohio State) - Dobbins rushed for over 2,000 yards at Ohio State but elected not to participate in on-field drills at the NFL Combine after suffering a high-ankle sprain during the college football playoffs. With more time to heal, Dobbins was expected to participate in Ohio State's pro day but with that up in the air, his NFL Draft value is a little harder to peg.
Dobbins is exactly the same size as Cam Akers and was very productive in all three seasons with the Buckeyes. He topped 1000 rushing yards and caught 20-plus balls in each campaign and averaged 6.4 yards per touch while scoring 43 total touchdowns. Dobbins is a gifted open-field runner with excellent vision and power. Entering 2020, Dobbins was considered a top-3 RB prospect and could still be considered a top-40 overall selection in the NFL Draft.
Clyde Edwards-Helaire) (LSU) - When finally given the nod, Edwards-Helaire shined for the national champs, rushing for 1,414 yards and scoring 17 total touchdowns. But it's as a receiver where CEH excites the NFL and fantasy community. He caught 55 balls for the Tigers in 2019 and his profile and diminutive size (5-7, 207) have already placed Edwards-Helaire in the Chris Thompson/Duke Johnson range of comparisons.
On paper, Edwards-Helaire's measurables are unimpressive. His strength (15 bench reps), speed (4.6-second 40), and agility were all below average but film shows a shifty runner with outstanding versatility and excellent hands. Some have even compared his favorably to Alvin Kamara, but that is probably a stretch. Fit will be key here as CEH will need a smart play-caller who can get him into space and utilize him properly rather than have him fit into a designated role or system.
Zack Moss (Utah) - Moss ran a disappointing 4.64 40 but may have been slowed by a hamstring ailment. Bum hammy or not, the rest of the former Utah workhorse Combine performance bordered on disappointing to disastrous. He only managed 19 bench reps and put up SPARQ, agility, and speed scores that were all well below average. Fortunately, Moss looked better at an informal workout, showing improved speed, which should quell some of those concerns.
However, Moss was a workhorse at Utah with excellent power as a runner. He posted three consecutive 1000-plus yard, double-digit TD rushing seasons at Utah and rarely left the field. Moss showcased solid hands, snagging 28-of-29 targets as a senior. While that unimpressive showing in Indy obviously hurt his draft stock, Zack Moss is still a good bet to be drafted in the late second or third round and could make an immediate impact in the NFL.
Eno Benjamin (Arizona State) - Despite having a lack of size (5-9, 207) and strength (RB-worst 12 bench press reps), Benjamin was a workhorse at Arizona State. With the Sun Devils, Benjamin posted back-to-back 1000-yard campaigns while also snagging 77 total passes and totaling 30 touchdowns. While his speed (4.57) is average, Benjamin flashed solid footwork and posted a 127.3 burst score, which ranked in the top 13 percent.
Without a pro day to help, Benjamin will likely be viewed as a solid change-of-pace or third-down option heading into the NFL Draft. There's enough upside to warrant Day Two considerations, but Benjamin will not thrive in every system.
A.J. Dillon (Boston College) - If size really matters to you, A.J. Dillon is your guy. At 6-foot and a hair under 250 pounds, Dillon is a monster with power and elite speed for a big man. At the NFL Combine, Dillon posted a 41-inch vert and a 131-inch broad jump, which helped him finish in the 97th-percentile for burst score. That size makes Dillon an easy comparison for Derrick Henry, but that athleticism is also indicative of a Steven Jackson-type of player.
But like Henry, Dillon is very limited as a receiver. That doesn't mean he can't catch the ball, he just wasn't asked to do much of it at Boston College (21 receptions in the past two seasons). However, Dillon was uber-productive as a runner, averaging over 1,460 rushing yards in three seasons with the Eagles. Dillon isn't the most agile guy either, but he really helped his cause with an impressive showing in Indy, and checks a lot of boxes for the type of bruising back that can be a real factor in the pros, especially in short-yardage situations.
Anthony McFarland (Maryland) - Because of his frame (5-8, 208), McFarland isn't thought of as a potential feature back in the NFL, but he's fast (4.44), has excellent change-of-direction skills, and vision. McFarland packed on some muscle ahead on the Combine but is highly likely to be viewed as merely a change-of-pace or third-down back in the NFL, but one with some intriguing traits.
Besides size, concerns about McFarland include durability, pass protection, and an extremely low 108.2 burst score. McFarland is unlikely to see many 15-touch games in the NFL but he's capable of being an explosive big-play threat if he is utilized out in space.
Ke'Shawn Vaughn (Vanderbilt) - Despite being surrounded by a lackluster supporting cast at also-ran Vanderbilt, Vaughn posted back-to-back 1,000-plus yard rushing seasons and showcased plus pass-catching skills. At 5-foot-10 and 214 pounds, Vaughn has adequate size and ran a solid 4.51. Overall, Vaughn's 103.5-speed score ranks in the 74th percentile.
Vaughn looks like a one-cut runner that doesn't improvise a lot and takes what is given to him. His burst score isn't impressive, nor was his tackle-breaking ability. Overall, Vaughn checks enough boxes that he's going to warrant middle-round considerations, but he'll need a lot of breaks to become a consistent contributor at the NFL level.
STAY IN TOUCH
Sign up for FantasyData's newsletter and get awesome content sent to your inbox.
We'll never share your email address and you can opt out at any time, we promise.
---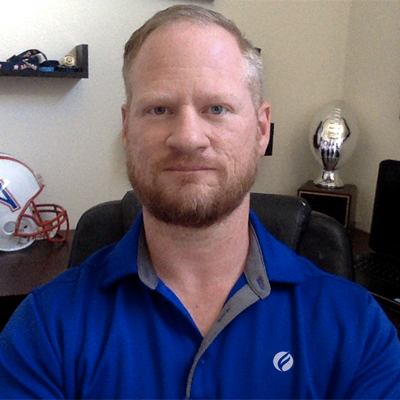 Jody is a member of both the Pro Football Writer's of America (PFWA) and Fantasy Sports Writer's Association (FSWA) and has been covering the NFL and fantasy football for over a decade. Jody won FantasyPro's Most Accurate Expert contest and also garnered the FSTA's accuracy award in 2012. A Houston native, Jody has covered the Texans locally since 2016 for both digital and radio audiences. Past writing stops include CBS Sportsline, Gridiron Experts, Pro Football Focus, Fanball, FantasyPro's. Jody is also a frequent guest on SiriusXM and Houston radio and his work regularly appears in print on newsstands each summer.