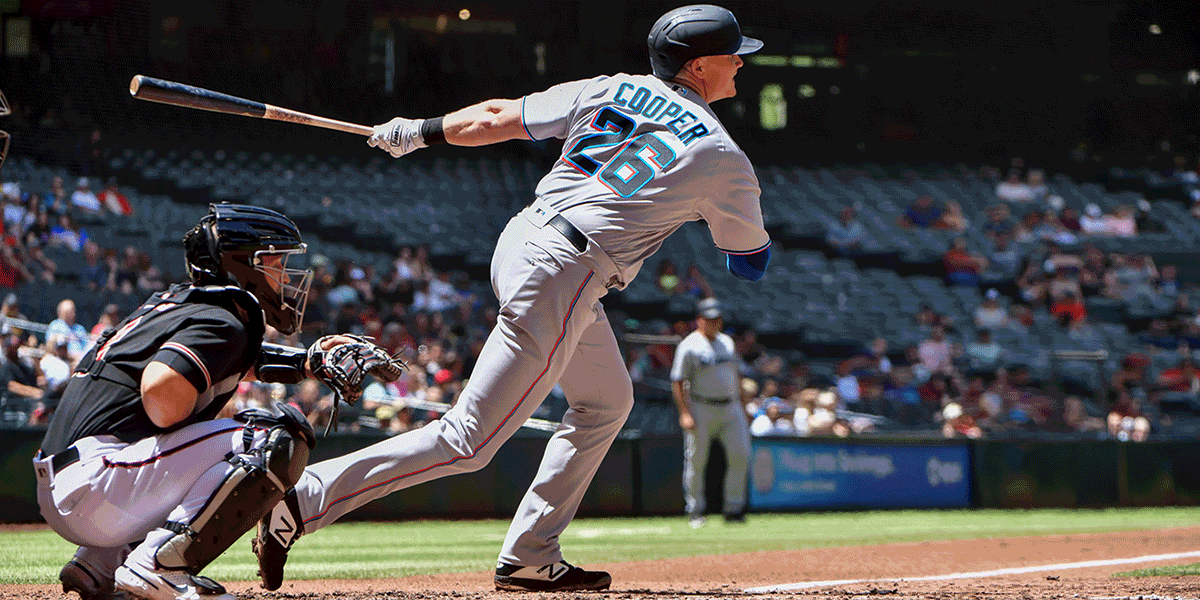 Fantasy Baseball Waiver Wire Week 10
---
Fantasy Baseball Waiver Wire Week 10
Through the first nine weeks of games in the 2022 Fantasy Baseball season, we haven't seen many strong performances from rookie pitchers. Matt Brash crashed and burned. George Kirby has been up and down. Hunter Greene didn't deliver. Now it's Roansy Contreras' time to show what he's got. His stuff looks electric through three starts, so I would run and not walk to your waiver wire to grab him. What other players are worthy of waiver wire pickups heading into the tenth full scoring period of 2022?
This weekly piece will look at five options under 50% rostered on Yahoo for 12- and 15-team leagues that are worthy of waiver bids or claims. As the season progresses we will have more data from which to draw conclusions, but for now, we will play the hand we're dealt.
Waiver Options For 12-Team Leagues
Garrett Cooper, 1B/OF, Marlins (39% rostered) – When I glanced through the official MLB injury report this morning, I counted more than 20 1B or OF who are relevant to fantasy baseball that are on the IL. If you are scrambling to fill one of those positions, may I suggest Garrett Cooper? Cooper is the 13th most valuable rotisserie hitter in the last two weeks, hitting .469 with a pair of home runs and 12 RBI. In terms of upcoming schedule, he has nice hitters' parks in Houston and Philadelphia on deck next.
Santiago Espinal, 2B/3B, Blue Jays (46% rostered) – In the last 15 days, Espinal increased his already high .290 seasonal batting average to .313 and has hit three home runs. Even with Cavan Biggio back with the big club, Espinal has started each of the last eight games and now has a spot entrenched in the top six in this powerful lineup.
Tommy Pham, OF, Reds (41% rostered) – After the fantasy football slap heard round the world, something must have clicked for Tommy Pham. He is batting .286 with two home runs, seven runs, and a steal in the past two weeks. Most importantly, he is staying healthy and has hit third for the Reds in eight straight games. That home park should serve as a boost to his offense all summer long.
Roansy Contreras, SP, Pirates (42% rostered) – If the first three starts for Contreras are an indication of what is to come, we are in for something truly special from the 22-year-old fireballer. He has allowed just two runs in those three starts while striking out 16 in 15.2 innings. He has a little bit of an issue with walks so far (3.09 per nine innings), but that's expected with young starters. Contreras is able to blow people away with a fastball that averages almost 97 mile per hour.
Diego Castillo, RP, Mariners (23% rostered) – For the time being, it seems the Seattle Mariners have settled on Diego Castillo as their closer. Drew Steckenrider got sent down, they prefer Paul Sewald in a variety of high-leverage situations, and Ken Giles is not quite ready. Castillo has two saves and two wins since June started and has allowed zero earned runs in that span. It's possible Ken Giles could step into the role at some point, but that is a major question mark at this point.
Waiver Options for 15-Team Leagues
Nate Lowe, 1B, Rangers (24% rostered) – Much like Garrett Cooper, Nate Lowe is a boring, you-always-forget-about-him first baseman with not much solid reputation. However, he has provided top-10 first basemen value over the last two weeks with a .348 average, three homers, and a steal. He is benefiting greatly from Marcus Semien finally heating up and getting on base ahead of him. About 25% of his season RBIs have come in his last seven games.
Bryson Stott, SS, Phillies (8% rostered) – Speaking of players who have been hot at their position, Bryson Stott is a top-five shortstop over the last two weeks. He has lifted his stock immensely with a .313 average, three home runs, one steal, and nine RBI. Even with Didi Gregorius back from injury, Stott slid over second base for the injured Jean Segura and has a secure spot in this lineup for the immediate future.
Lane Thomas, OF, Nationals (7% rostered) – Before Cesar Hernandez was announced as the leadoff hitter for the Nationals this season, there was a lot of buzz around Lane Thomas. We knew Victor Robles was out of the fantasy picture, so why not give the young stud prospect a shot. In a recent lineup shakeup, Thomas has now moved to the second spot in the order with Juan Soto hitting behind him. He hasn't disappointed with a .316 average, three home runs, and eight RBI over the last couple of weeks. He likely won't steal much with Soto hitting behind him, but this is a player on the rise who is hardly rostered on any fantasy teams right now.
Matt Swarmer, SP, Cubs (5% rostered) – You might want to wait until after Swarmer's start in Yankee Stadium on Friday to pick him up off waivers. That's a tough spot even for the most seasoned pitchers, but he has certainly held his own in his first two starts. Facing strong offenses in the Cardinals and Brewers, Swarmer pitched 12 total innings and allowed only two total runs against them. He piled up 11 strikeouts as well and should have a much easier schedule after his date with the Yankees on Saturday.
Matt Strahm, RP, Red Sox (7% rostered) – The Red Sox experiment with a closer committee has been an abject disaster. Matt Barnes clearly doesn't have it and is hurt. Hansel Robles has been a roller coaster and is just coming off the injured list. Boston recently turned to Matt Strahm out of necessity and he delivered a pair of saves against the Angels this week. With 10.80 strikeouts per nine this year, Strahm has the put-away stuff managers like in the ninth inning.
---
Win Your Fantasy League!
Become a member at FantasyData and get access to the industry's best fantasy baseball subscription available!
---
STAY IN TOUCH
Sign up for FantasyData's newsletter and get awesome content sent to your inbox.
We'll never share your email address and you can opt out at any time, we promise.
---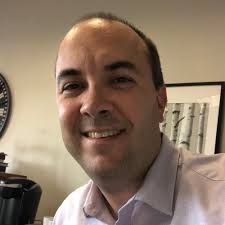 Ryan is a 20-year veteran of fantasy baseball, football, and basketball leagues. He has been writing about fantasy sports, sports betting, and DFS since 2018 and is a member of the FSWA and IBWAA. A native of Houston, he is a die-hard fan of the Astros, Rockets, and - reluctantly - the Texans. When he is not buried under sports analysis, he works full-time in higher education and can be found pursuing his other passions: drinking coffee and writing about comic book investment and speculation.