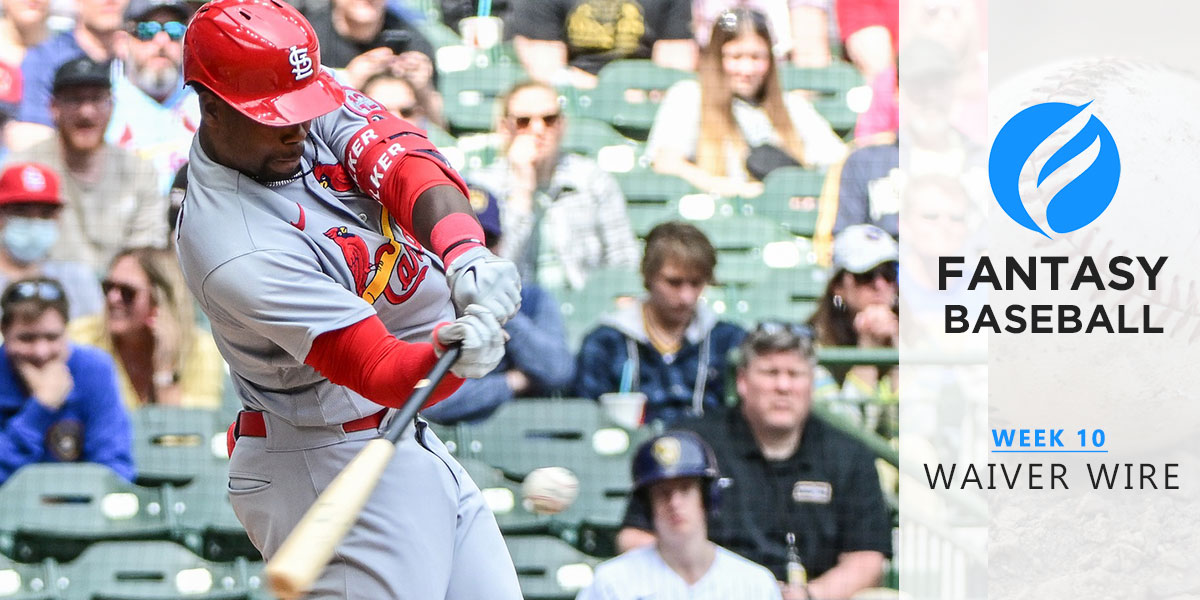 Fantasy Baseball: Waiver Wire Week 10
---
Fantasy Baseball Waiver Wire Week 10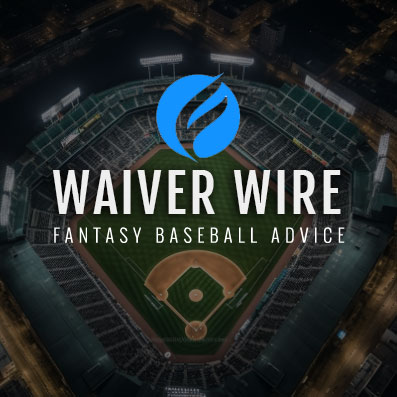 This weekly piece will look at five fantasy baseball waiver wire options under 50% rostered on Yahoo Fantasy for rotisserie 12- and 15-team leagues that are worthy of waiver bids or claims. As the 10th week of the season gets underway, we starting to get a larger sample of data from which to draw conclusions.
With more than four months still left in the fantasy baseball season, let's figure out who to target to help our fantasy rosters.
MLB Fantasy
Waiver Wire Week 10 Waiver Options For 12-Team Leagues
Jordan Walker, 3B/OF, St. Louis Cardinals (53% rostered) - If you or your league dropped Jordan Walker when he was demoted to AAA back at the end of April (which it looks like half of leagues did), there is going to be another bidding war for his services today or this weekend. Many questioned the decision to send him down after a hot first two weeks, but the truth is Walker's play forced their hand. He was hitting more than 60% ground balls and was striking out almost 26% of the time and slugging only .397. Down in AAA, he fixed some of those issues. His ground ball rate dropped to 44%, his fly balls hopped up to 40% and he cut his strikeouts down to 23%. The Cardinals also know they don't need to play any more games with the psyche of their best prospect in years, so hopefully, they let Walker work through his issues at the major league level if he slumps again. But this is a player worth rostering and someone who is still capable of finishing the season with 20 homers and 20 steals. In just 29 games in the minors, he gave them four homers and four steals and was on base 35% of the time. Walker is too talented a prospect to not get his issues turned around at some point.
Royce Lewis, SS, Minnesota Twins (55% rostered) - After missing almost one full season with an ACL tear, Twins' shortstop Royce Lewis came back with a bang this week. He has two homers and six RBI through his first three games and was slotted fifth or sixth in the lineup right away. But what we are really hoping to see soon is how the ACL issue affects his speed. Lewis is a guy who had 15+ steals every year he was in the minor leagues but has yet to record one in his 15 major league games. This is a player who had a 28.3 ft/second sprint speed in 2022, which was in the 76th percentile of all major leaguers before he was injured. He has also always been a high-OBP guy (four levels of the minors with on OBP over .360), so if he can combine the power, speed, and on-base ability, the Twins' number two prospect could be a fantasy stud at just 23 years old.
Owen Miller, 1B/2B/3B, Milwaukee Brewers (32% rostered) - In his first 190 Major League games, Owen Miller was a below-average hitter (.230 average, OBP below .300) with below-average power (around a .340 slugging percentage). He showed none of the pop and on-base ability he displayed across four minor-league seasons. But now on his third team in four years, Miller is getting a real shot and has evolved into a modern-day Robin Yount. He is eligible all over the infield and is slashing .328/.365/.500 with four bombs and seven steals in 41 games. The BABIP is too high, but the strikeouts are low (14%) and Miller has hit second in the batting order in each of the Brewers' last five games.
Louie Varland, SP, Minnesota Twins (25% rostered) - Considering the quality of his last three opponents, it makes Varland's last three starts look that much more impressive when you dig into the numbers. Over his last three starts, Varland has lined up against the Astros, Blue Jays, and Angels. In that span, he posted a 2.50 ERA and just a .274 opponents' on-base percentage. The strikeouts have taken a tumble (just 12 in the last three games), but his 45% ground ball rate and minuscule 1.76 walks per nine innings are buoying his success. Varland also has an extremely high 21.4% HR/FB rate this season, so there could even be some more positive regression coming. He won't be the most overpowering pitcher around, but if you are looking for stable innings and ratios, Varland is proving to be very reliable.
Miguel Castro, RP, Arizona Diamondbacks (47% rostered) - The closer gig in Arizona has been a revolving door for large parts of the season, with both Andrew Chafin and Castro getting many save opportunities this season. Regardless of who gets the bulk of the chances, Castro is going to be involved in high-leverage situations for a team that has surprisingly become one of the best in National League. In the last two weeks, he has a save, a win, and a hold while not allowing a single earned run. We really wish a potential closer had more than 8.14 strikeouts per nine innings, but he never allows home runs and his 2.80 xERA aligns with his 2.22 ERA on the year. There is also some hope that his ground ball rate in 2023 (37.9%) regresses positively back to his career number of 48.4%.
Waiver Wire Week 10 Waiver Options for 15-Team Leagues
Akil Baddoo, OF, Detroit Tigers (4% rostered) - Akil Baddoo turned heads in his 2021 debut with a .259/.330/.436 slash line with 13 homers and 18 steals in 124 games. But then he crashed back down to earth in 2022, playing in just 73 games, and getting bounced back and forth from the minors after hitting .204/.289/.269 with just two home runs. Now a more mature 24 years old, Baddoo is starting to look more and more like his 2021 self with a .262 batting average, a .366 om-base percentage and three bombs to go along with five steals. He has slashed his groundball rate from last year by more than 10% and he is striking out just 19% of the time compared to 28% in 2022. With injuries to Riley Greene and Austin Meadows, Baddoo is going to keep playing everyday and finally moved up to second in the batting order two days ago.
Elly De La Cruz, SS, Cincinnati Reds (42% rostered) - The roster percentage is exploding over the last week in anticipation of one of baseball's hottest prospects getting the call-up in the near future. There is not really much else for De La Cruz to prove even at the young age of 21. He is slashing .293/.390/.626 in AAA and already has double digits in homers and steals. Prospects grade him at a 60 in power and a 70 in speed and his strikeout rate has fallen each of the last three seasons as he moves up levels in the minor leagues. Like with any 21-year-old who gets the call-up, there will likely be an adjustment period, but sometimes prospects are just special. De La Cruz is one of those and his .430 wOBA this year will eventually translate to super-stardom in the majors, even if it takes a bit of a learning curve.
Ha-Seong Kim, 2B/SS/3B, San Diego Padres (18% rostered) - I love a player who is low rostered, plays a lot of positions, and can provide production in just about all five rotisserie categories. Kim checks all those boxes recently, and has been rewarded by the Padres by batting leadoff each of the last two games. Kim should continue to hit leadoff anytime San Diego faces a left-hander, but he also has moved up to sixth in the order recently when the Padres face righties. Why? Kim's walk rate is the highest of his career (12.4%), his groundballs are the lowest of his career, and his flyballs are the highest they have been since he made the jump to MLB (44.6%). He definitely has some pop hidden in that wiry frame (he hit over 20 home runs in the Korean leagues four times), and he is currently on pace for a 15-homer, 30-steal season. His batting average of .241 won't kill you in that category, so this is a player worth rostering everywhere.
Jared Shuster, SP, Atlanta Braves (20% rostered) - After a month in the minors to work out some control issues (nine walks in his first 8.2 career MLB innings), Shuster has come back with a vengeance over his last four starts. Including his win on Wednesday over Oakland, Shuster has a 3.68 ERA and a .135 opponents' batting average since getting the call back up on May 16th. He has allowed only two home runs in 22 innings, and while the 10 walks in that span still need to be improved, it's a stark difference from his starts in April. His swinging strike rate has improved, his groundball rate is solid, and he has an elite offense backing him that should afford him many wins the rest of the season.
Hunter Harvey, RP, Washington Nationals (8% rostered) - In previous iterations of this article we have looked at Saves options for terrible teams like the Royals and the Athletics. We might as well continue to scrape the bottom of the barrel since every save in a 15-team league is precious. Hunter Harvey has two saves and two holds in the last 12 days and has struck out two batters in each of his last five outings. It's that improved strikeout rate that is getting him more and more ninth-inning looks lately. His 10.94 K/9 rate is the best since his seven-inning rookie debut in 2019. Incumbent closer Kyle Finnegan may have 11 saves already, but it comes with a 4.91 ERA and, more importantly, 4.50 walks per nine innings. Those horrific ratios are why we should see Harvey's three saves at least go up by a multiple of four before the season ends.
---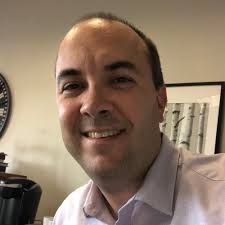 Ryan is a 20-year veteran of fantasy baseball, football, and basketball leagues. He has been writing about fantasy sports, sports betting, and DFS since 2018 and is a member of the FSWA and IBWAA. A native of Houston, he is a die-hard fan of the Astros, Rockets, and - reluctantly - the Texans. When he is not buried under sports analysis and TV show recaps, he works full-time in higher education and can be found pursuing his other passions: drinking coffee and writing about comic book investment and speculation.