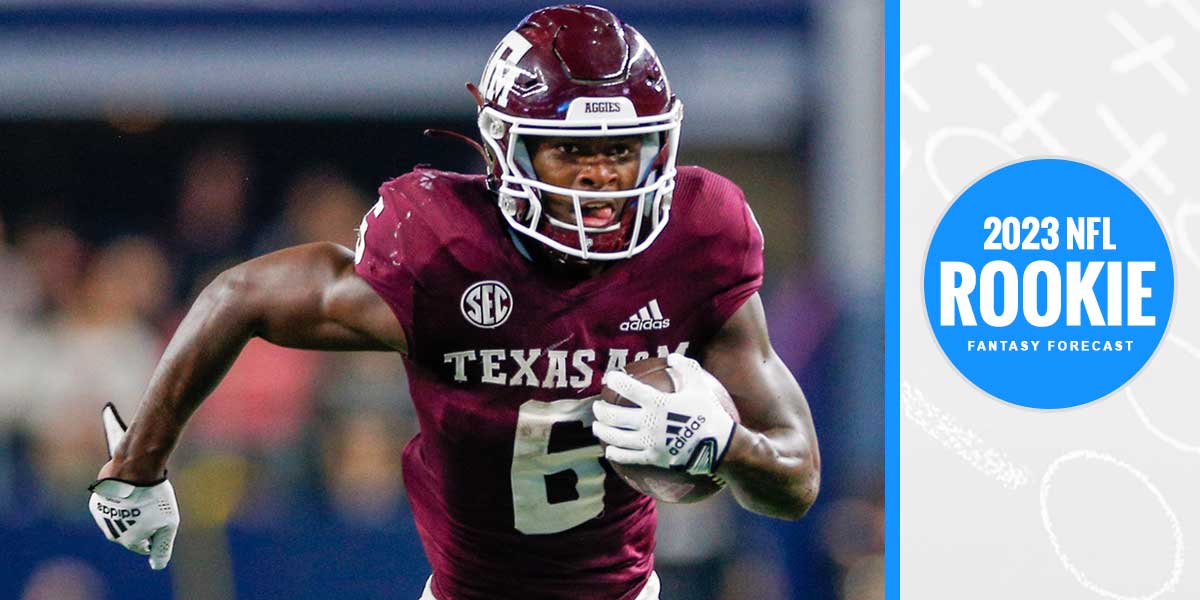 Devon Achane Fantasy Profile
---
Devon Achane Fantasy 2023
The 2023 running back class was once thought of as being deep and potentially a generational type of class that could have reset the NFL and fantasy markets at the position. While the top of the class, Bijan Robinson and Jahmyr Gibbs did their part, the middle class of the running back tier didn't get the draft capital many predicted, or if they did landed in less than advantageous backfields (Zach Charbonnet). One running back that ended up with both good draft capital (3rd round), and a great landing spot (Miami) was Devon Achane. Achane was a big-time college producer during his time with Texas A&M, with a versatile skill set that lends itself to making him a three-down back, if not for his small stature. Can Achane overcome his size and take advantage of his circumstances to be a high-end fantasy producer? Let's dig into his profile together to find out.
Fantasy Football Articles Emailed to You
Enter your email address and get all of FantasyData's latest Fantasy Football content, promotions, and giveaways sent to your inbox!
Skill Set
Devon Achane isn't exactly the prototypical-sized running back, and he'll never be confused with Derrick Henry. His size measurements are all on the historically low side of the scale. He's only 5'9" and weighs in at just 188 lbs. His BMI of 27.8 also falls well below the 29.5 minimum threshold that's desired for the position. What Achane lacks in size he more than makes up for in speed, blazing a 4.32 40-yard dash at the NFL Combine which is about as elite of a time as a human being can run. Achane isn't just fast for his size either, his speed score which adjusts for weight, is still in the 88th percentile. From a practical standpoint, Achane's size and his less-than-average blocking ability will likely lead to less time on the field in short-yardage and possibly goal-line situations.
While Achane isn't a bully on the field he does possess (as noted already) elite speed, explosiveness, and burst. If Achane gets a step on the defense he's going to score a touchdown. Though his size does limit him some on the field, he also uses it to his advantage being able to play peek-a-boo with the defense when behind the line of scrimmage. He hits holes quickly and decisively and his size allows him to squeeze through gaps that other running backs might be able to get through. Achane's ability as a pass catcher is superb, with an 8.1% target share in 2021, and commanding a 12% share in 2022. He can be lined up all over the field causing mismatches if any linebacker gets caught in coverage on him. Though Achane is small he does fight for yards, often falling forward, and can slip through anyone trying to arm tackle him, at least he was able to do so at the collegiate level. The below Tweet shows hows dangerous Achane can be, fighting through arm tackles and then showing off his long speed.
Daily Fantasy Insight: The Dolphins averaged 32.5 att per rush TD (3.1%) in 2022. Only 5 NFL teams scored fewer rushing TDs.

Rookie RB Devon Achane averaged 17.8 att per rush TD at Texas A&M last season (5.6%).

That's nearly double the TD frequency.pic.twitter.com/IqEGxoTm7p

— Legit Football (@_legitfootball) May 25, 2023
Landing Spot
When discussing running backs entering the league for the last two years Miami was the destination du jour. The backfield competition isn't overly impressive, and Mike McDaniel's version of the San Francisco offensive scheme screams running back production. Raheem Mostert is talented enough, and he did rush for almost 900 yards last year but is just average as a receiving target as a receiving option, ranking 25th in targets at the running back position last year. Mostert is also going to be 30 years old, an age when most running backs are already retired, and injury prone having played more than 11 games in just 4 of his 8 seasons. Jeff Wilson is a nice rotation back, but similar to Mostert has had difficulties remaining on the field, missing 28 games in his five seasons. It might not be realistic to think that Achane is going to be a 20-25 opportunity game player, we've never seen a running back his size carry a load like that before, but he should be able to lead the Dolphins backfield in opportunities, and significantly so in targets. There have been grumblings that the Dolphins might look to add Davlin Cook to the roster if and when his long-rumored release by the Vikings occurs. The addition of Cook would severely curtail expectations for Achane as he would be limited to a complimentary role as opposed to a leading man role.
Fantasy Impact
To have a true fantasy impact Achane is going to need to be one of the more heavily targeted running backs in the league, to the tune of about 5.0 targets per game, a threshold that has been hit 13 times in the past two seasons. Achane's 14.7% target share in college (93rd percentile) compares favorably for two of the three running backs to average 5.0 targets per game in each of the past two seasons. Christian McCaffrey's collegiate target share was 18.7%, while Alvin Kamara checked in below Achane with a 12.2% share. I'm unable to locate the collegiate data for the third back, Austin Ekeler, to achieve the feat as he attended the totally not fake Western State in college. It's hard to draw an exact parallel to any of those players though, as each outweighs Achane by at least 11 lbs, and in their best seasons have also exceeded 200 rushing attempts. It's not enough just to be hyper-efficient you still need volume as a running back, as evidenced by last year's top 10 running backs in point per opportunity. Half of those running 10 backs finished 16th or worse in PPG last year, with Jerick Mckinnon, Cordarrelle Patterson, Samaje Perine, and Rex Burkhead all finishing 26th or (much) worse in PPG.
The Dolphins targeted running backs on 20% (112) of their targets in 2022 and if that rate holds for 2023 then Achane is going to need to dominate them in order to be a high-end producer, looking at something like a 60%-70% share of the overall targets, which would get him to 67-78 targets. If Achance can hit those levels of target participation while capturing about 150 rushing attempts he could put up a similar season to D'Andre Swifts' 2022 season, even without Swift's high-end efficiency.
Dynasty Value
While some might balk at using an early first-round rookie pick in 1 QB leagues to acquire Achance in rookie drafts, the cost isn't especially prohibitive considering the options going in the same range, Dalton Kincaid, and Kendre Miller. Achane's ADP in startup drafts, RB25, seems to properly bake in the risk of him being too small to ever see a significant workshare. Whether in startup drafts or via trade I would prefer Achane over each of James Cook, Brian Robinson, James Conner, Rashaad Penny, and Alexander Mattison, all of whom are being drafted before Achane per Fantasydata's latest ADP. The market is properly valuing Achane in dynasty, and at his current cost, one could even argue he's being undervalued when compared to his upside.
---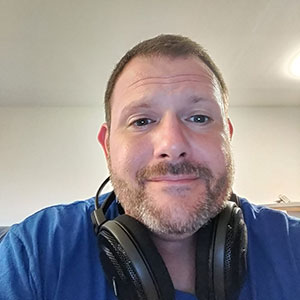 Shane Manila is currently a writer for Dynasty League Football, co-host of the Dynasty Trades HQ podcast, Manic and Chill (DLF YouTube), and Dynasty Intervention. Don't let all the dynasty talk fool you though, Shane loves redraft (almost) as much as he does dynasty football. An FSWA member, Shane formerly contributed his redraft insights via FantasyPros.com. At its core fantasy football is a weekly game, regardless of what format you are playing, and helping you make the correct decisions every week is Shane's only goal. Well, and to entertain you. No reason you can't be informed and entertained at the same time.