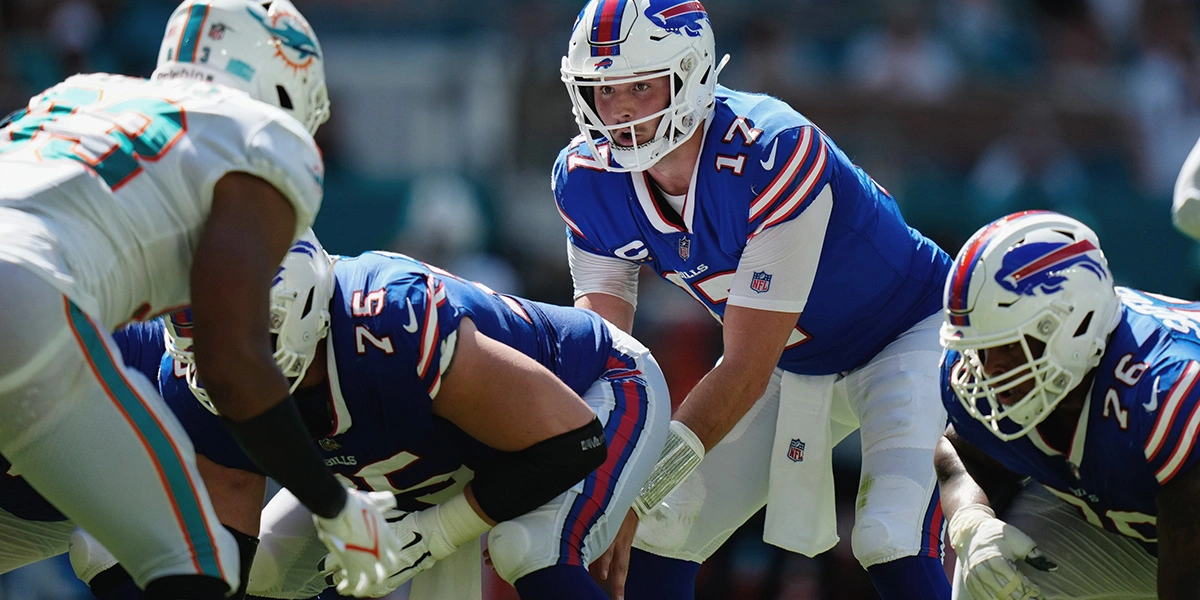 Are The Buffalo Bills Any Closer To A Super Bowl in 2023?
---
Life hasn't always been easy for the Bills Mafia.
Before the rise of their current high-powered air-raid offense and shutdown defense came decades of mediocrity. Before Josh Allen was drafted in 2018 and developed into one of the league's best, the Bills had struggled at the quarterback position for quite some time. The last time the Bills had a top-tier talent as a signal-caller was in the early 90s when Buffalo made it to 4 Super Bowl appearances in a row. Unfortunately for Jim Kelly and the 4-year-straight AFC Champion Buffalo Bills, they would end up losing all 4 Super Bowls. In the 22-year span between Jim Kelly's retirement and Josh Allen's selection in the draft, the Bills only had 5 seasons with a winning record. Among these 5 seasons above 0.500, the Bills had 3 playoff appearances, all of which they lost in the Wildcard Round. Although the Bills teams of the 2000s were generally subpar, their lack of success could largely be attributed to sharing a division with Tom Brady. Brady had an unbelievable 33-3 record against the Bills, which rarely gave them a shot to make it out of the AFC East. In fact, Brady and the New England Patriots dominated with 17 AFC East Titles in the 2000s, including 11 straight from 2009 to 2019.
"They haven't had a quarterback like this since Jim Kelly."

Breaking down @JoshAllenQB's late-game heroics against the Rams in Week 3. (via @BaldyNFL) pic.twitter.com/BtgKLws1OK

— NFL (@NFL) October 2, 2020
Through it all though, the Bills Mafia remained one of the most loyal and energetic fan bases in football. They devoured wings and dove through folding tables when Nathan Peterman was throwing 5 interceptions a game, and they continue to do the same while Josh Allen throws lasers to Stephon Diggs in big wins. While they have a reputation for being a rowdy bunch, they are also well-known and respected for donating to the causes of players, coaches, and commentators around the league. Their loyalty has seemingly paid off, as Sean McDermott and the Bills organization have steadily built one of the most well-rounded football teams in the NFL. The Bills have had a top-10 overall ranked offense and defense in each of the last 4 years, including 2 years as the number 1 offense and 1 year as the number 1 defense. The addition of Josh Allen and Stephon Diggs seemed to kick off the years of offensive dominance for the Bills, while their defense has grown stronger through the addition of game-changers like Von Miller, Micah Hyde, and 2022 breakout linebacker Matt Milano among others.
Every tackle for loss by #Bills LB Matt Milano pic.twitter.com/zqycX6fJJm

— Cover 1 (@Cover1) December 28, 2022
However, heartbreak seems to be a theme for Bills fans, as they have fallen in the playoffs in each of the last 4 seasons. Most notably though, they lost to the Kansas City Chiefs in overtime of one of the most exciting quarterback showdowns in recent memory. Josh Allen had an almost perfect game against the Chiefs, throwing for 329 yards and 4 touchdowns while rushing for 68 yards on 11 attempts. Because Buffalo lost the overtime coin toss and were not able to stop Kelce and Mahomes on their first drive, Allen and the Bills did not get the chance to answer back per the overtime rules at that point.
The Bills seemed to be in a position to bounce back in 2022, assembling perhaps the most talented roster in the NFL. While they started strong, making easy work of the reigning Super Bowl Champion Los Angeles Rams in Week 1, the Bills began to struggle with turnovers and capitalizing on opportunities in the Redzone. Despite finishing with an impressive 13-3 record, the Bills were barely able to win in the Wildcard Round against the Miami Dolphins who were quarterbacked by 3rd-string rookie 7th-rounder, Skylar Thompson. This was especially concerning for Bills fans, as they were set to face off against Joe Burrow and the red-hot Bengals the very next week. Whether it was because of the weather, Josh Allen's supposed breakup the night before, or the intensity of meeting the Bengals again for the first time since Damar Hamlin's scary injury, the Bills got smoked in the Divisional Round. This was a frustrating loss for Buffalo after an impressive season. After that game, many started to call into question Josh Allen's status among the elites, and whether the Bills' Super Bowl window had closed. More likely than not, this was an overreaction. To put it plainly, Josh Allen is still a top-3 quarterback in the NFL, and Buffalo's Super Bowl window is far from closed.
The Bills Super Bowl window won't be open forever...

and @AdamSchein thinks this season was a huge missed opportunity. pic.twitter.com/zBGBTyZZ4Z

— NFL on CBS 🏈 (@NFLonCBS) January 24, 2023
This is not to say it won't get harder for the Bills. The AFC is stacked with elite quarterback talent, and the AFC East is only getting better. The Bills' road to the Super Bowl will be tough, but it is still very possible. Firstly, they'll need to stay on top of the AFC East. To do this, they'll need to fend off a young and talented Dolphins team that just added Jalen Ramsey to their already strong secondary. Additionally, Aaron Rodgers just joined the division as a New York Jet. While he may be an old hippie now, Aaron Rodgers is still a 4-time MVP and Super Bowl champion who is joining a very strong young New York Jets roster. Although the Patriots are still figuring things out on offense, the Bills will still need to make it through what is one of the league's top defenses led by legendary coach, Bill Belichick.
Unfortunately for the Bills, their journey won't get much easier even if they make it out of the AFC East once more. The Chiefs and Bengals will likely be contenders again, and other AFC Teams like Jacksonville and Baltimore are also primed to make deep playoff pushes. Additionally, key players for the Bills including Von Miller and Stephon Diggs are only getting older, as Miller recently turned 34 and Diggs will be 30 mid-way through the 2023 season. If this Bills team wants a Lombardi Trophy, they have some key issues to address. The two biggest are turnovers (especially in the Redzone) and defensive performance in the playoffs (usually against elite QBs). The Bills had the third-most turnovers in the league last year with 27, which was more than the Chicago Bears who had the worst record in the league. Additionally, the Bills have given up over 29 points per game to opposing teams in both of the past 2 playoffs. If the Bills can remedy these glaring issues, they should be in good shape to make a championship run. Speaking of running, McDermott should probably utilize James Cook and Damien Harris more as rushers unless he wants to see Josh Allen hurdle his way into a season-ending injury.
Longest pass in the #NFL in 2022.

Josh Allen 98 yards ➡️ Gabe Davis#BillsMafia | #GoBills pic.twitter.com/2RGcq3EbGH

— Dave Myers (@DaveMyersBIB) May 21, 2023
In short, it is not yet time for Bills Mafia to panic. You're still in the golden years of Josh Allen, and there are plenty of talented players in Buffalo who are starting to become playoff veterans. Having one of the best quarterbacks in football has its perks off the field too, as Buffalo has become a sought-after landing spot for star free agents who are on the hunt for a Super Bowl ring. The Bills will once again be a contender and one of the more exciting teams to watch in the NFL.
---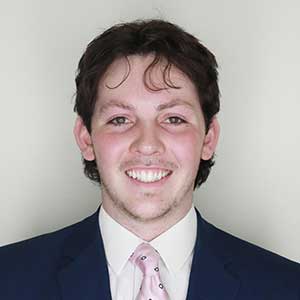 Logan was born and raised in Louisville, Kentucky, where he grew up watching sports with his parents and brother. He recently graduated from the University of Colorado Boulder, where he studied Psychology. While getting his Bachelor's degree, his favorite pastime was researching and writing about sports, particularly the NFL. His interest in writing about fantasy football started when he began writing comedic editorials for the enjoyment of his long-time league mates. He is a die-hard Patriots, Bruins, and Red Sox fan, but when it comes to basketball, he roots for the Cleveland Cavaliers.