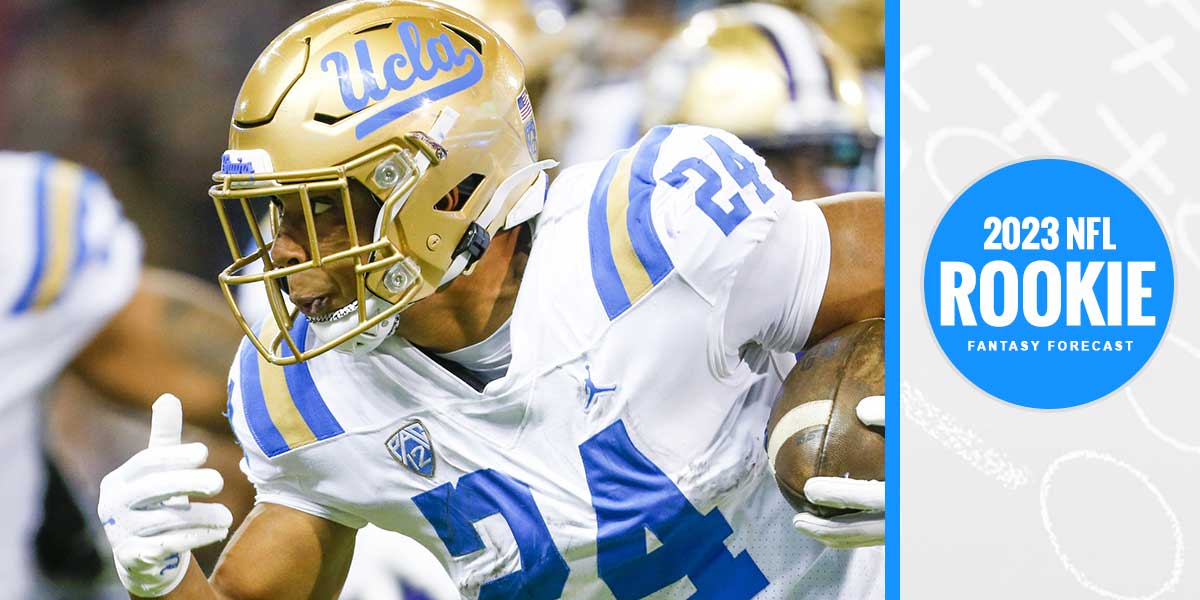 Zach Charbonnet Fantasy Impact 2023
---
Zach Charbonnet Fantasy 2023
With the dust finally having settled on the 2023 NFL draft, fantasy players are now developing strategies, creating draft boards, and perusing article after article to find the next sleeper, the next breakout, the next league-winning athlete. They're all searching for a player that will give them that elusive edge they never seem to be able to obtain once the season starts and the ups and downs of fantasy football set in. Debate after debate takes place to determine who that player may be. Arguments about which rookies will find themselves in a position where they have both the talent and the opportunity to succeed can be heard. Discussions about talented players who have proven themselves already in the NFL but are now on new teams take place. The opinions are as varied as the players themselves.
Undoubtedly, there is always a player that flies under the radar or is sent out to pasture before they even get started due to a less-than-impressive NFL profile, bad draft capital, or what is perceived as a less-than-appealing landing spot. Zach Charbonnet is one such player.
Going into the NFL draft there was actually a fair amount of hype surrounding Charbonnet, and why not? He's a runner that possesses a rare combination of size, strength, and speed, with pass-catching ability. He was clearly one of the top running back prospects in this year's class, and all of us were just waiting to see where he would land, knowing that he is fully capable of being a bell cow if given the chance. The question is, after having landed on the Seahawks, will he get that chance? Honestly, in a redraft format, I understand the hesitation. At this point, Kenneth Walker, having experience in the system and finding success last year, is ahead of Charbonnet. But we all know the Pete Carroll philosophy. Run the ball. This has been both a blessing and a curse when it comes to fantasy football. I cannot think of another team that has had quite the carousel of backs as the Seahawks: Marshawn Lynch, Christine Michael, Robert Turbin, Thomas Rawls, C.J. Prosise, Eddie Lacy, Mike Davis, Chris Carson, J.D. McKissic, and Rashaad Penny. While Lynch is clearly the cream of the crop on that list, others showed a lot of promise and were electric when given the opportunity, only to have their run cut short due to injury. In fact, while it's hard to think of another team with as varied of a group of running backs as the Seahawks, it's also hard to think of a team that has had the same kind of misfortune at the position. Whether it's through a constant rotation of good but not great options, or Chris Carson's career-ending injury, or Rashaad Penny being unable to stay healthy, the Seahawks have had trouble finding a consistent presence at the position in recent years.
The 2022 draft was supposed to change this fate. It was to be the beginning of a rebuild, which led them to draft Kenneth Walker in the 2nd round. They had finally found their back of the future; he just had to wait for his chance. Once he got that chance, he was both effective and efficient. So what is the obvious move in the 2023 NFL draft? Choose another highly regarded college RB prospect in the 2nd round of course. That sound you hear is either the deafening silence of the confusion of fantasy football players everywhere or those same individuals letting out one singular, unison "NOOOOOOOO!"
Fantasy Value
So what does this all mean when it comes to Charbonnet? The truth is, no one knows. It could go several ways. Walker could continue to impress, hold onto the job, and Charbonnet could eventually settle into a change-of-pace, pass-catching role. Charbonnet could outperform Walker, overtaking him and becoming the lead back on the team (although I don't feel this is very likely.) Charbonnet could prove to not be ready for prime time and be just one more in a line of average running backs on the team (also, unlikely.) The most likely outcome is both backs find themselves in a 1A, 1B situation, and because of the specific skill set they both possess, I actually prefer Charbonnet in 1/2 and full PPR and Walker in standard redraft formats.
Dynasty Value
But in dynasty, well, that's where I see the real value of Charbonnet. Right now depending on where you look, in Dynasty Charbonnet is seen as a top 12 rookie draft pick or a top 24 one. I tend to see his value closer to the former than the latter. Make no mistake, Charbonnet is a very good running back. Rankings are also largely subjective because they are based far more on perception and unknown outcomes than objective truths. But I believe in the player, and in a dynasty format, I would select Charbonnet over players like Bills TE Dalton Kincaid (a rookie TE in a very crowded receiver room), Packers WR Jayden Reed (a rookie with an unproven QB throwing to him), Lions TE Sam LaPorta (someone who went higher than expected at a position that always takes time to develop), and Titans QB Will Levis (a player that will take some time to grow into an effective QB, if he ever does). Yes, Walker will most likely be that 1A (200+ carries) to Charbonnet's 1B (about 150 carries.) But Charbonnet is far more suited for pass-catching duties. Add 40-60 receptions for Charbonnet and all of a sudden he's nearing 200 overall touches. That's real value, which is the point: value.
In Charbonnet, you have a very talented back who, in any situation where he is the clear lead back, would be an easy first-round choice in a rookie draft. In a Dynasty, young RBs are important in order to build a team that can continue to be competitive. Because he landed with the Seahawks, Charbonnet may never be the clear RB1 in fantasy he could've been had he landed on a team where RB was an obvious position of need. But he could easily end up being a mid-to-high RB2 with the upside for more. And if, like we have seen time and time again with Seahawks RBs, there's an injury to Walker, Charbonnet could be the exact league winner we are all looking for.
Quick Links
---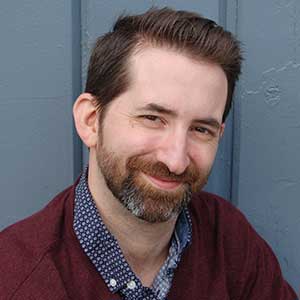 A die hard Bears fan and fantasy sports fantastic, T.J. Besler earned his journalism (and theatre) degree from The University of Iowa. When he isn't busy writing parodies for his YouTube channel Parodies for Charities he can be found either on stage performing or doing all things fantasy football related. Besler has traveled to nearly all 50 states either for work or leisure, and is grateful to everyone who has helped him along the way, especially his lovely wife Elsa, without whom much of this would not be possible. BEAR DOWN!