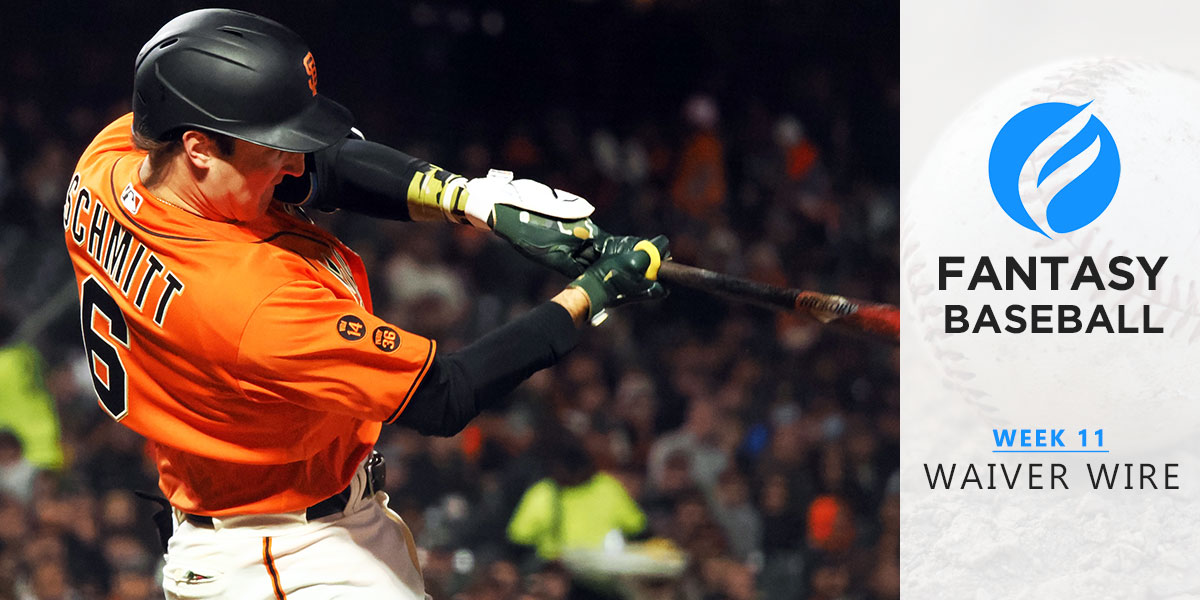 Fantasy Baseball: Waiver Wire Week 11
---
Fantasy Baseball Waiver Wire Week 11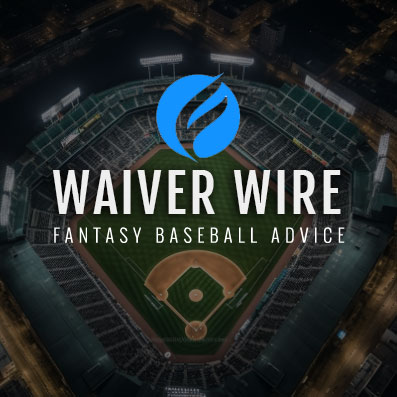 This weekly piece will look at five fantasy baseball waiver wire options under 50% rostered on Yahoo Fantasy for rotisserie 12- and 15-team leagues that are worthy of waiver bids or claims. As the 11th week of the season gets underway, we starting to get a larger sample of data from which to draw conclusions.
With almost four months still left in the fantasy baseball season, let's figure out who to target at various positions to help our fantasy rosters.
MLB Fantasy
Waiver Wire Week 11 Waiver Options For 12-Team Leagues
Luke Raley, 1B/OF, Tampa Bay Rays (28% rostered) - Over the last month, Luke Raley has been contributing all over the box score, and the Rays' reluctance to play him every day is the only thing keeping him out of the top 50 hitters in that span. Despite having only 60 at-bats over the last month, Raley has three bombs, six steals, seven RBI, and 16 runs. His .577 slugging percentage is his highest over any level since he played Rookie Ball in 2016. But this is now back-to-back seasons in the big leagues with more than 48% flyballs and his barrel rate and hard-hit rate have increased in every one of his Major League seasons. Raley is the perfect player for a league with daily transactions.
Casey Schmitt, 2B/3B/SS, San Francisco Giants (24% rostered) - Casey Schmitt is a rookie in 2023, and debuted without near the fanfare of some of the other major prospect names we have seen called up this season. But over the course of his 26 games and more than 100 plate appearances, Schmitt might just be the most reliable. He is slashing .296/.307/.429 with a pair of homers, a pair of steals, 12 runs, and 18 RBI. Schmitt has only missed three games for the Giants over the last month, but with Thairo Estrada and the entire outfield healthy now, it remains to be seen how Schmitt will fit in. Likely it will be as a super-utility player in the short term. But he has been starting ahead of Brandon Crawford at shortstop in six of his last 11 starts. This could be the beginning of a new era for the Giants at the position.
Jake Fraley, OF, Cincinnati Reds (46% rostered) - Lost in all the hype of the debuts of Elly De La Cruz and Andrew Abbott is the recent hot play from Jake Fraley prior to his wrist injury. Over the last two weeks, Fraley has two homers, five steals, and five RBI. He sat out three of the last four games with the nagging injury, but the Reds are not putting him on the IL as of this writing. Fraley's strong start to the season is driven by a career-low strikeout rate and his highest flyball rate since 2019 (43.5%). His barrel rate is also tied with the highest in his career and anyone who combines fly balls with hard hits is going to have a lot of success at Great American Ballpark.
A.J. Smith-Shawver, SP, Atlanta Braves (44% rostered) - The Braves' number one prospect, A.J. Smith-Shawver, is projected to start for the first time Friday night in a home matchup against the Washington Nationals. It should be a relatively easy landing spot for the rookie, and he will be looking to duplicate the success he had at Double-A and Triple-A this season. Across 19 innings in those leagues, he struck out 21 batters and only allowed four earned runs. He has an electric fastball and wicked slider, with a little bit of a curveball peppered in for some change of pace looks. With Max Fried, Kyle Wright, and Mike Soroka all still out suffering from various ailments and mechanical problems, Smith-Shawver is likely here to stay for a while, and the roster percentage is going to shoot up after Friday's start.
Mark Leiter, Jr., RP, Chicago Cubs (27% rostered) - It's a messy situation right now in the Chicago Cubs' bullpen, but the injury to Brad Boxberger at least opens the door for Leiter to share the ninth inning with just one other pitcher (Adbert Alzolay). Leiter looks to have the current upper hand with three total saves and an insane 14.05 K/9 ratio this season. He has cut down his walk rate, his home run rate, and his flyball rate all since last season which has led him to be at least one of the reliable options for high-leverage situations. Even when Boxberger returns, Leiter has carved out a name for himself with his strikeout ability this year. The Cubs haven't been performing well lately, but they have plenty of games left against divisional foes like the Pirates and Reds so save chances should still be plentiful over the last four months.
Waiver Wire Week 11 Waiver Options for 15-Team Leagues
Corey Julks, OF, Houston Astros (1% rostered) - We don't yet know the extent of severity of the oblique injury that Yordan Alvarez suffered on Thursday night against the Toronto Blue Jays, but if he misses any time, Corey Julks should be the biggest beneficiary, whether at DH or in the outfield. Julks, just over the last 14 days, has been a top 100 hitter with a .256 average, two homers, three steals, nine RBI, and five runs. He is a late-arriving rookie to MLB at age 27, but he is coming off of seasons in the minors with .503, .491, and .458 slugging percentages. He also stole double-digit bases five different times in the minor leagues so he has the power/speed combo we are desperate for in deeper fantasy leagues. His .333 BABIP looks high right now, but his speed afforded him three seasons in the minors with a BABIP over .315 so it's not completely out of line.
Ryan Noda, 1B/OF, Oakland Athletics (6% rostered) - Rookie Ryan Noda has officially supplanted Brent Rooker as the Oakland Athletics bat you want on your fantasy roster. Noda was known as an on-base machine and that has absolutely carried over to the majors in his first 59 games of the season. He is slashing .255/.415/.473 and his 19.8% walk rate is second only to Juan Soto this season. He is also chipping in some power (seven bombs) and a couple of steals every once in a while which makes up for his awful 33% strikeout rate. Even when Noda is not getting on base with his keen plate discipline, he - unlike many rookies - has learned to keep the ball in the air when he gets a bat on it. He has a 23.7% line drive rate (28th in the majors) and a 41% fly ball rate. His 35% groundball rate is among the best 30 numbers in the league, as Noda continues to impress and match his appealing minor league numbers.
Joey Wiemer, OF, Milwaukee Brewers (13% rostered) - Guys like Owen Miller, Brice Turang, Garrett Mitchell, and now Joey Wiemer have been fantastic at times for the Brewers as they have dealt with a litany of injuries to their offense this year. Wiemer is the 11th-best fantasy hitter over the last two weeks with a .341 average, three homers, four steals, and nine RBI. He might find himself locked in the ninth slot in the batting order every day, but that hasn't stopped him from raising havoc against all opposing pitchers. Wiemer is another rookie who has taken the league by storm, but his story has been mostly under the radar to this point. He has come into the league hitting the same number of flyballs as groundballs (44% each). And his BABIP (.282) and expected slugging percentage (.407) show that this isn't something fluky that Wiemer is pulling off so far. With eight total homers and nine total steals so far, we are looking at a potential 20/20 player who was on no one's radar when the season began.
Michael Lorenzen, SP, Detroit Tigers (31% rostered) - Despite all the hype from so many rookie pitchers this season, there have been some veteran names that have unexpectedly risen to the top of our lists of consideration. Michael Lorenzen has been simply masterful in five of his last six starts, giving fantasy managers a 1.83 ERA, four wins, and a .2727 opponents' slugging percentage during that time. The wins will be hard to come by with this putrid Tigers' offense playing behind him, but he is doing everything he can, including 26 strikeouts in his last 39 innings. The reason for Lorenzen's success in really just his third year as a starter? Cutting down the walks. His 2.03 BB/9 is far and away the best number of his career. He is also following the trend of heavily relying on his breaking ball. He is throwing his slider 28.4% of the time this season (15% for his career). That's allowed him to stay ahead of hitters with a 70% first-pitch strike percentage (60% for his career).
Justin Lawrence, RP, Colorado Rockies (8% rostered) - I know that there are zero fantasy managers out there who actually want to roster a Colorado Rockies relief pitcher these days. We have already seen Coors Field chew up and spit out Pierce Johnson this year with his career-high 6.56 ERA. But there has officially been a changing of the guard, and super-deep fantasy managers should be trying to scrape the barrel for every last save they can. Justin Lawrence, despite taking the loss in a game on June 7th, has two saves, a hold, and a win in his previous six times on the mound. Overall, he has two wins, two saves, a 9.7 K/9 rate, and a respectable 3.40 ERA in 34 innings pitched. This is a pitcher who was in AAA as recently as last season, but has cut down his walks (11.5% to 9.4%) and ticked up his groundballs to almost 53%. Strikeouts and ground balls are the only successful formula in Coors Field, so Lawrence may have a hold on the job for quite some time.
---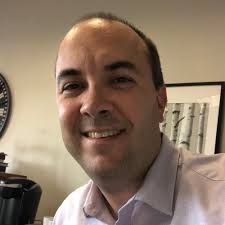 Ryan is a 20-year veteran of fantasy baseball, football, and basketball leagues. He has been writing about fantasy sports, sports betting, and DFS since 2018 and is a member of the FSWA and IBWAA. A native of Houston, he is a die-hard fan of the Astros, Rockets, and - reluctantly - the Texans. When he is not buried under sports analysis and TV show recaps, he works full-time in higher education and can be found pursuing his other passions: drinking coffee and writing about comic book investment and speculation.