Fantasy Baseball Waiver Wire Week 19
---
Fantasy Baseball Waiver Wire Week 19
This weekly piece will look at five fantasy baseball waiver wire options under 50% rostered in Yahoo Fantasy for rotisserie 12- and 15-team leagues that are worthy of waiver bids or claims. As the 19th week of the season gets underway, the trade deadline is behind us. This has opened up a whole new opportunity for playing time or innings for various players. With just about two months left in the fantasy season, it gives us a nice opportunity to level-set where we are.
Let's dig into the numbers and figure out who to target at various positions to help our fantasy rosters.
MLB Fantasy
Waiver Wire Week 19 Waiver Options For 12-Team Leagues
Randal Grichuk, OF, Los Angeles Angels (35% rostered) - The Angels are going for the playoffs, and trying to save what small chance they have of keeping Shohei Ohtani this offseason. While they didn't make any major additions, they did take some steps to fortify their lineup with familiar faces like C.J. Cron and Randal Grichuk. All Grichuk has done in his first three games with the Halos is bat 4-for-11 with a homer while slotting in the middle of the order everyday. There is a chance that Mike Trout returning sometime in August could cut into Grichuk's playing time, but the Angels seemingly want him bat fourth or fifth every day and Grichuk can share time with Mickey Moniak and Hunter Renfroe when Trout is back. With a near career-high in launch angle and hard-hit rate, Grichuk has revitalized his career this year with a .311/.367/.502 slash line.
Maikel Garcia, SS/3B, Kansas City Royals (28% rostered) - Ever since Bobby Witt was moved out of the leadoff spot for the Royals earlier in the season, the team has been searching for the right guy to sill that spot, and seem to have found it in Maikel Garcia. the 23-year-old power and speed threat has been phenomenal in that spot, hitting .300 with a homer, steal, seven runs, and eight RBI over the last two weeks. More importantly, he has led off for Kansas City every day since July 18th. With Nicky Lopez shopped off to Atlanta this week, there is literally no more competition for Garcia to remain at third base for the rest of the season. He's only striking out 20% of the time in this rookie season and has enough speed to make up for his not-so-great 50% groundball rate.
Gary Sanchez, C, San Diego Padres (16% rostered) - Catchers are dropping like flies around the league. Jonah Heim is on the IL. Sean Murphy has sat out four of the last 10 games. Daulton Varsho stinks this year. If teams are looking for backstop help for the stretch run, Gary Sanchez is one catcher who has been playing out of his mind lately and can at least provide some pop inside of a powerful San Diego lineup. Over the last two weeks, Sanchez is hitting an incredible .306 with five home runs and 12 RBI. A piece of that was aided by games at Coors Field this week, but he is catching or playing DH just about every day now. He and Luis Campusano are essentially sharing those two duties on any given game now, which means Sanchez and his .491 slugging percentage (highest since 2019) will be in the lineup just about every game.
Steven Matz, SP, St. Louis Cardinals (30% rostered) - With Jack Flaherty and Jordan Montgomery out of town now after trades, boring old veteran Steven Matz is back in our lives as a starter for the Cardinals for at least the rest of this season. But, over the last 30 days, he has been anything but boring. He has a 2.17 ERA and a 0.93 WHIP in 29 innings pitched. That has resulted in 29 strikeouts and two wins over that span and the games are coming against teams like the Cubs and Diamondbacks, far from complete pushovers. His next start will be a home tilt against the anemic offense of the Colorado Rockies who are 26th in OPS on the road this season. It's likely to be another easy outing for the suddenly exciting 32-year-old Matz.
Brooks Raley, RP, New York Mets (31% rostered) - Well, we have a definitive answer for who will be the ninth-inning man for the New York Mets with David Robertson out of town. Brooks Raley has secured two saves since that trade and was in the game in the 10th inning to secure another but was unable to hold the lead in a game against the Royals this week. Raley has the strikeout stuff to make it as a closer (43 strikeouts in 38 innings), but there are clear concerns about his command this year. His walk rate has jumped from 2.52 per nine innings last year to 4.23 this season primarily because he is relying exclusively on sinkers, change-ups, and sliders. The Mets look to be mediocre at best for the rest of the season, but for teams needing every save they can get, there doesn't appear to be much competition here. The team clearly wants Adam Ottovino available in the seventh and eighth innings.
Waiver Wire Week 19 Waiver Options for 15-Team Leagues
Will Benson, OF, Cincinnati Reds (21% rostered) - Just about all of his rookie teammates (Elly De La Cruz, Spencer Steer, Christian Encarnacion-Strand) are getting more fanfare than Will Benson, but the former 14th overall pick in 2016 is raking just as much as any of those guys lately and needs to be on may more than just 20% of fantasy rosters considering his home park and his prodigious power and speed promise. Benson has been up in the majors for just 61 games this season, but already has seven homers and 10 steals to go along with a .274/.377/.518 slash line. That .377 on-base percentage might be the most impressive as his strong walk rate from the minor leagues has had no problem translating to the big leagues. He is at a 14.1% walk rate this season which is consistent with how patient he was at every level of the minor leagues. The Reds made a few upgrades at the trade deadline, so they are going for it this year. Benson might find his name much higher in the order in the weeks to come if he keeps hitting like he has over the last month (.997 OPS in July).
Cade Marlowe, OF, Seattle Mariners (1% rostered) - Have the Seattle Mariners found their answer in left field after years of injury and disappointment from Jarred Kelenic? Well, I don't think they have given up on Kelenic yet, but Cade Marlowe is doing his best uber-prospect impression and has been raking for the Mariners since his call-up from AAA 11 games ago. It's a very small, 31-plate appearance sample, but the former 20th-round pick is hitting .308/.419/.577 through Wednesday. His elite walk rate from the minors (low of 10% in any season) has carried over to the big leagues as he is taking a free pass 16% of the time so far. That kind of patience and discipline (where Kelenic has struggled) is going to earn him a place on this roster the rest of the season, particularly after Seattle traded away Kolten Wong and A.J. Pollack. And Marlowe can steal a large number of bases. He has two swipes already but has two minor league seasons with 25+ on his resume already. And as I type this, there is a game-winning grand slam against the Angels on Thursday night. He won't be this low-rostered for long.
Zach Gelof, 2B, Oakland Athletics (10% rostered) - Oakland has started to turn to some of their young prospects to close out what has been a horrific season. One of those that is getting the most playing time is Zach Gelof, a former second round pick in 2021 who has flown through four levels of the minors in less than three seasons. He is your typical high-OBP Oakland player who gives just enough pop and speed to entice fantasy managers from the middle-infield position. Already through 16 games, he has four bombs and five steals to go along with a .516 slugging percentage. He is striking out way too much at 33% and that is keeping his batting average down (.226), but has has played all but one game since his call-up on July 14th and has now hit second in the lineup for more than 10 straight games. With multiple minor-league seasons with double-digit home runs and steals, this is a nice player to grab, especially if your league has any kind of keeper format for future years.
Mike Clevinger, SP, Chicago White Sox (19% rostered) - Yes, Mike Clevinger is someone who has allegedly done some horrible things, but his pitching path is now wide open after the White Sox waived the white flag with the trade of Lucas Giolito and Lance Lynn. In his first start back from injury, Clevinger shut down his former team, the Cleveland Guardians for no runs over five innings and now gets them again on Friday night. He hasn't allowed a run over his last 10 innings and that is primarily due to his improved health and the fact that he has added a full one mile per hour to his fastball (94.5 mph) over his 2022 season (93.5 mph). He also isn't striking guys out like he used to (7.45 strikeouts per nine this season), but he is rarely allowing home runs (1.2 per nine) and has a very strong 60% first-pitch strike percentage this year.
Gregory Santos, RP, Chicago White Sox (22% rostered) - Also on the White Sox, their bullpen has been completely depleted by trades to Reynaldo Lopez and Kendall Graveman, and the terrible news that Liam Hendriks will have to undergo Tommy John surgery after beating a cancer diagnosis earlier this year. That leaves Gregory Santos as the clear front-runner for sages in Chicago, and he has already picked up one since the trade deadline. He strikes out a batter per inning (51 punch-outs in 51 innings), and absolutely never allows a home run (0.18 HR/9 innings). The xERA (3.05) and his FIP (2.41) align with his 2.63 ERA this season especially since he is up to a 53% groundball rate on the year. He is not the most attractive name for saves, but he likely has this job the rest of the 2023 season.
Davis Schneider, 2B, Toronto Blue Jays (1% rostered)
New Blue Jay Davis Schneider has started his Major League career white hot with nine hits in his first 15 at-bats including two home runs and five RBI. If he keeps this pace up, he is going to completely supplant the Santiago Espinal and Cavan Biggio platoon Toronto has used all year. He won't stay this hot, of course, but this is a prospect who smashed 21 home runs and stole nine bases in AAA this season, all with a .416 OBP. He has some real offensive game, and the Blue Jays are going to need his bat with Bo Bichette on the shelf for the foreseeable future.
---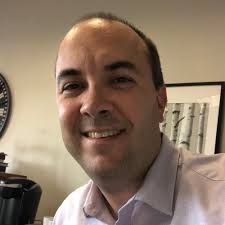 Ryan is a 20-year veteran of fantasy baseball, football, and basketball leagues. He has been writing about fantasy sports, sports betting, and DFS since 2018 and is a member of the FSWA and IBWAA. A native of Houston, he is a die-hard fan of the Astros, Rockets, and - reluctantly - the Texans. When he is not buried under sports analysis and TV show recaps, he works full-time in higher education and can be found pursuing his other passions: drinking coffee and writing about comic book investment and speculation.