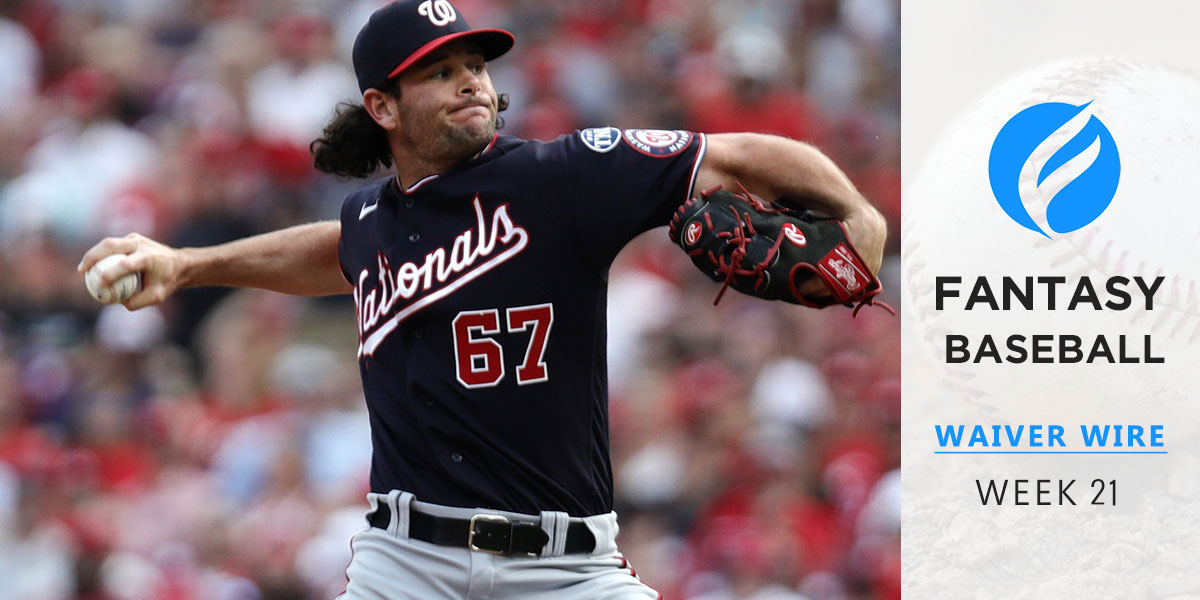 Fantasy Baseball Waiver Wire Week 21
---
Fantasy Baseball Waiver Wire Week 21
This weekly piece will look at five fantasy baseball waiver wire options under 50% rostered in Yahoo Fantasy for rotisserie 12- and 15-team leagues that are worthy of waiver bids or claims. As the 21st week of the season gets underway, the trade deadline is behind us and the fantasy playoffs are in front of us. This has opened up a whole new opportunity for playing time or innings for various players. With just about two months left in the fantasy season, it gives us a good opportunity to level-set where we are.
Let's dig into the numbers and figure out who to target at various positions to help our fantasy rosters.
MLB Fantasy
Waiver Wire Week 21 Waiver Options For 12-Team Leagues
Kerry Carpenter, OF, Detroit Tigers (52% rostered) - If you peruse the names of the top ten fantasy hitters on Yahoo in the last two weeks, you fill find one name that is not universally rostered. Once you get past Matt Olson, Jose Altuve, Kyle Tucker, Ronald Acuna, Corey Seager, and the regular names, you will find Kerry Carpenter. In the last 14 days, he is hitting .455 with five home runs and 12 runs scored. He has parlayed a successful first 31 games in 2022 (.252/.310/.485) into an extremely strong .286/.347/.521 this year including 16 homers in basically half-season worth of plate appearances. But the biggest thing contributing to the sophomore surge has Carpenter's strikeout rate. He has hammered that thing down to 21.8% from 28.3% last season.
Zack Gelof, 2B, Oakland Athletics (49% rostered) - Oakland has certainly started to turn to their young prospects to close out what has been a truly horrific season. One of those prospects getting the most playing time is Zach Gelof, a former second-round pick in 2021 who has flown through four levels of the minors in less than three seasons. He is your typical high-OBP Oakland player who gives just enough pop and speed to entice fantasy managers from the middle-infield position. Already through 28 games, he has eight bombs and seven steals to go along with a massive .633 slugging percentage. He is striking out way too much at 28% but it hasn't kept his batting average down (.294). He has played all but one game since his call-up on July 14th and has now hit second or third in the lineup for more than 15 straight games. With multiple minor-league seasons with double-digit home runs and steals, this is a nice player to grab, especially if your league has any kind of keeper format for future years.
Ke'Bryan Hayes, 3B, Pittsburgh Pirates (52% rostered) - At this point, I think Ke'Bryan Hayes is a post-post-hype sleeper even though he is just 26 years old. He is already in his fourth season in the major leagues, but they have all been a disappointment compared to his 24-game rookie stint in 2020 when he hit .376/.442/.682. But 2023 has been his best season since then and he is up to .261/.298/.422 on the season after a scorching last two weeks that saw him bat .340 with five homers and 11 RBI. Is he finally putting it all together? There are signs that are pointing to "Yes." Hayes has considerably improved his strikeout rate and walk rate in the second half of the season. He is hitting less ground balls and his line drive is up to an elite 25.6% in the second half. Hayes was barely rostered to start this fantasy season, but he can still be had now in almost half of all Yahoo leagues.
Chase Silseth, SP, Los Angeles Angels (44% rostered) - I'm not sure what more this guy has to do to get above the 50% rostered mark this fantasy season. I won't blame you if you blocked Chase Silseth's debut 28 innings from your brain after the 2022 season. It was a pretty bad start to a Major League career with a 6.59 ERA and just seven strikeouts per nine innings. But now inserted as a starter into the Angels' rotation after some injuries to their staff, Silseth is turning his sophomore campaign into a fantastic one. As a starter, Silseth has now pitched 26 innings and a has a 2.77 ERA and 36 strikeouts in that span. He is only allowing a .257 on-base percentage and finished off a red-hot Astros team with five shutout innings and a Mariners' squad with 12 punch-outs and two runs allowed in seven innings last Monday. Now firmly a part of the Angels' six-man rotation, Silseth should line up for five or six more starts the rest of the season.
Kyle Finnegan, RP, Washington Nationals (66% rostered) - The Washington Nationals may be a dumpster fire this season (hey, it was planned!), but they still have a named closer in Kyle Finnegan and he is less than two-thirds rostered right now despite 18 saves on the season. He has been electric this month, not allowing a run in his last five appearances, striking out six in his last four innings, and piling up two saves in the last 10 days. His groundballs are slightly down this year and so are his strikeouts, but he is completely limiting the home run ball (1.04 per nine innings) and has dropped his walk rate from 4.6 per nine innings in 2021 to 2.77 per nine this season.
Waiver Wire Week 21 Waiver Options for 15-Team Leagues
Nicky Lopez, 2B/SS/3B, Atlanta Braves (13% rostered) - With Ozzie Albies on the shelf with an injury and Vaughn Grissom still getting acclimated after returning from AAA, there is quite the opportunity for utility-man Nicky Lopez to succeed in what has been the National League's best offense. In his time that he has been given to play over the last seven days, Lopez has excelled with a .412 average and a steal and a homerun. After coming over from Kansas City in a trade, he has been a savior all over the field on defense and now his offense will take center stage as he looks to replace Albies. At almost 29 years old, we know who Lopez is at this point, but if you're desperate for some speed and runs scored, Lopez will have a tremendous opportunity for the next couple of weeks.
Miguel Rojas, 1B/SS, Los Angeles Dodgers (1% rostered) - For anyone who thought Amed Rosario was going to come to Los Angeles from Cleveland and take over the shortstop position, that has absolutely been proven to not be the case. Rosario has only played four games at short since he was traded on July 26th whereas Rojas has started there in nine of the last 11 games for the Dodgers. Over the last seven games, he is batting .286 with two home runs and RBI. He is basically free to any fantasy team who wants to take a chance on him, and he comes in with one built-in advantage. As the Dodgers start to give guys like J.D. Martinez, Freddie Freeman, and Mookie Betts some rest down the stretch with such a huge divisional lead, Rojas can play multiple positions which should mean his playing time remains safe.
Yainer Diaz, C, Houston Astros (26% rostered) - I know that Yainer Diaz doesn't play everyday for the Houston Astros just yet. Manager Dusty Baker is holding onto the dusty idea that Martin Maldonado should still catch three out of every five days even as Maldonado has fallen off a cliff defensively. But Diaz is also getting a lot of opportunity at DH this season, and as the Astros need their best bats in the lineup to lock in a playoff spot down the stretch, I suspect Diaz's playing to time to push 80% the rest of the way. Over the last month, Diaz has been the third-best catcher in Yahoo rotisserie games, batting .290 with six homers and 19 RBI. Only Gary Sanchez and Cal Raleigh have been more valuable at the position. If Diaz had enough plate appearances to qualify, his slugging percentage is 50 points than the leader in that category (Diaz: .520, Will Smith: .469).
Logan Allen, SP, Cleveland Guardians (33% rostered) - With Triston McKenzie, Shane Bieber, and Cal Quantrill all out for the year now, the young guys in Logan Allen and Tyler Bibee have really been stepping up in a big way for Cleveland. Allen is only 24 years old with just 18 Major League starts under his belt, but he is playing like a seasoned veteran lately. Over the last three starts, Allen has thrown 17 innings and struck out 15 batters while posting a 1.59 ERA and 1.29 WHIP. That has added up to two wins in that span and has dropped his season-long ERA to 3.33. Allen is doing his damge with a three-pitch combination of his four-seam fastball, split-finger fastball, and slider. That split-finger is the fourth-most valuable among all pitchers this season, according to Baseball Info Solutions and Fangraphs. Add to it a top-30 slider and he has a couple of pitches that can fool batters, which has helped lead him to his rookie-season success.
Matt Brash, RP, Seattle Mariners (25% rostered) - The Seattle Mariners have settled into a quasi-closer-by-committee situation since Paul Sewald was traded to the Diamondbacks last month. Andrew Munoz has been getting the bulk of the first save chances, but the Mariners have not been shy about bringing in Brash at any sign of weakness with Munoz or in a game's highest leverage situation. That should lead to a couple of saves and possible wins down the stretch, and it comes with very good ratios as well. Brash has an acceptable 3.40 ERA but an exceptional 14.71 strikeouts per nine innings over his 52 innings this year. He had back-to-back saves on August 16 and 17 and is quickly gaining the late-inning trust of a team in the thick of a playoff race. He will be more than 40% rostered by this time next week.
---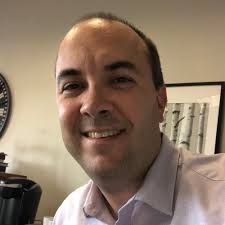 Ryan is a 20-year veteran of fantasy baseball, football, and basketball leagues. He has been writing about fantasy sports, sports betting, and DFS since 2018 and is a member of the FSWA and IBWAA. A native of Houston, he is a die-hard fan of the Astros, Rockets, and - reluctantly - the Texans. When he is not buried under sports analysis and TV show recaps, he works full-time in higher education and can be found pursuing his other passions: drinking coffee and writing about comic book investment and speculation.