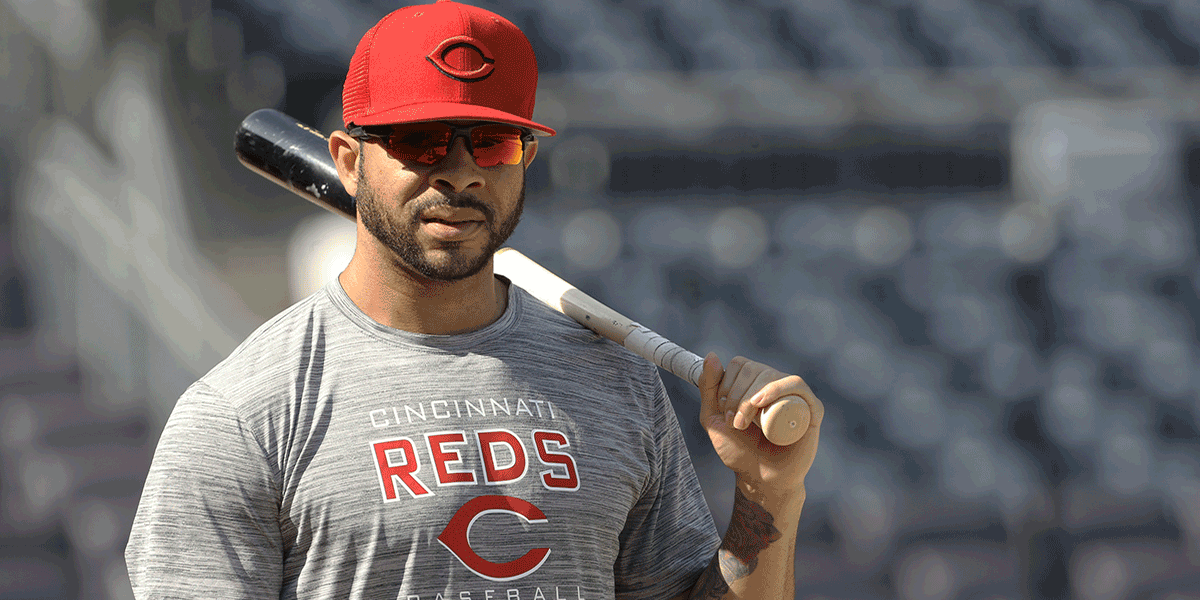 Fantasy Baseball Waiver Wire Week 6
---
Fantasy Baseball Waiver Wire Week 6
Through the first five weeks of games in the 2022 Fantasy Baseball season, the Milwaukee Brewers are providing plenty of fantasy production. But for every Corbin Burnes or Josh Hader or Christian Yelich are some unsung fantasy heroes having good season. Are these under-the-radar players worthy of waiver wire pickups heading into the fifth full scoring period of 2022?
This weekly piece will look at five options under 50% rostered on Yahoo for 12- and 15-team leagues that are worthy of waiver bids or claims. As the season progresses we will have more data from which to draw conclusions, but for now, we will play the hand we're dealt.
Popular Links
Popular Articles
Waiver Options For 12-Team Leagues
Tommy Pham, OF, Reds (41% rostered) – It's been a tale of two months for Pham so start the season. In April, Pham bopped three home runs with six runs batted in but had a relatively poor slash line of .221/.312/.412. In May he has not homered but has bumped up his production to .289/.438/.395. In this low run environment, that may as be Ted Williams with that kind of average and on-base skills. Those two things should even out and as long as Pham hits third in one of the best offensive ballparks in the league, he is worthy of a roster spot.
Kolten Wong, 2B, Brewers (42% rostered) – Just like Tommy Pham, Wong's production has significantly increased in May and his roster percentage is following. For the last 14 days, Wong is slashing an incredible .313/.400/.500 with one home run and three stolen bases. For a manager trying to replace an injured Jonathan India or a terrible Marcus Semien, Wong looks like one of the best all-around bets.
Andres Gimenez, 2B/SS, Guardians (51% rostered) – Gimenez is typically known for just one key category: stolen bases. He stole 11 bases in just 68 games as a rookie last season and has a couple of swipes already this year. But finally settled into a full-time role, Gimenez is also giving us a little bit of pop with three homers and a .543 slugging percentage. The .400 BABIP says that's not sustainable, but hopefully, once the extra-base hits go down, he starts picking up the pace in steals.
Josh Winder, SP, Twins (42% rostered) – Winder – like most pitchers do – struggled against the Astros in his start this week, but don't be deterred by one bad outing when looking at the bigger picture. Winder is a pitcher who might only strike out eight guys per nine innings, but he has elite control, and never more than a 2.15 BB/9 rate at any stop in the minors.
Ryan Helsley, RP, Cardinals (50% rostered) – Presumed closer Giovanny Gallegos isn't lighting the world on fire with his 4.09 ERA and 6.55 K/9 rate this year. That just isn't closer stuff, especially compared to Helsley this season. Helsley has yet to allow a run and has a phenomenal 18.00 K/9 rate. Those are certainly coming down considering he has a .091 BABIP on the year, but he has swing-and-miss stuff (25.5% this year) that might make him an attractive option for the ninth inning.
Waiver Options for 15-Team Leagues
Jordan Luplow, 1B/OF, Diamondbacks (1% rostered) – Luplow is one of those guys that's necessary on a very deep team in weekly leagues. When you look ahead at the schedule and see that his team is playing three or four lefties that week, he is an auto-insert into lineups. So far against left-handers this year, Luplow is slashing a crazy .286/.375/.929(!!). Yes, that's a slugging percentage over .900 against southpaws in 2022. He rarely plays five to six days a week, but even with the uneven playing time, he is a top-15 rotisserie asset the past two weeks with a .286 average, four homers, and three steals.
Jace Peterson, 1B/2B/3B/OF, Brewers (2% rostered) – A guy like Peterson who plays almost anywhere is another helpful addition in deep leagues. It doesn't hurt that he is also killing it for the past two weeks. Peterson is carrying a .320 average with two home runs and three stolen bases. He started four straight games since Andrew McCutchen went on the IL and looks to have secure playing time in the short term.
Darin Ruf, 1B/OF, Giants (3% rostered) – Secure playing time is something we also want for Ruf, who has seen an interesting trend lately. After starting 24 of the Giants' first 25 games, he has only started three of the last six. He still pinch-hit and got a hit in one of those games, raising his hitting streak to seven games. He also is a lefty killer but has been able to play both sides of the platoon so far this year. With the Giants getting some players back from the IL, keep an eye out here. He is crushing the ball with a .359 average over the last two weeks, so hopefully, the playing time remains stable.
Jake Odorizzi, SP, Astros (23% rostered) – I reluctantly put Odorizzi on this list since I am Cristian Javier's biggest fan, but there is no denying what Odorizzi has done in his last three starts. He has allowed one run in 17.2 innings pitched and hasn't had a WHIP over 0.75 since his disastrous start on April 15th. He won't get you many strikeouts (5.74 K/9 this year), but he traditionally has impeccable control and will paint corners to get the job done. One start where he didn't get out of the first inning is pushing the ratios up, but this has been a very good season to date for Odorizzi.
Will Vest, RP, Tigers (0% rostered) – We didn't really think Gregory Soto was going to be a thing, did we? As expected, his walks are sky-high (7.00 BB/9) and he is also down to 8.00 K/9. Will Vest, on the other hand, is striking everyone out. Literally. In his last four innings pitched, he has seven strikeouts and no runs allowed plus just one hit given up. At some point, Soto will have the rug pulled out from underneath him, but until then you can enjoy the immaculate ratios Vest will give your team.
---
Win Your Fantasy League!
Become a member at FantasyData and get access to the industry's best fantasy baseball subscription available!
---
STAY IN TOUCH
Sign up for FantasyData's newsletter and get awesome content sent to your inbox.
We'll never share your email address and you can opt out at any time, we promise.
---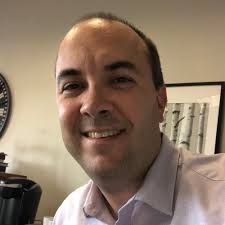 Ryan is a 20-year veteran of fantasy baseball, football, and basketball leagues. He has been writing about fantasy sports, sports betting, and DFS since 2018 and is a member of the FSWA and IBWAA. A native of Houston, he is a die-hard fan of the Astros, Rockets, and - reluctantly - the Texans. When he is not buried under sports analysis, he works full-time in higher education and can be found pursuing his other passions: drinking coffee and writing about comic book investment and speculation.