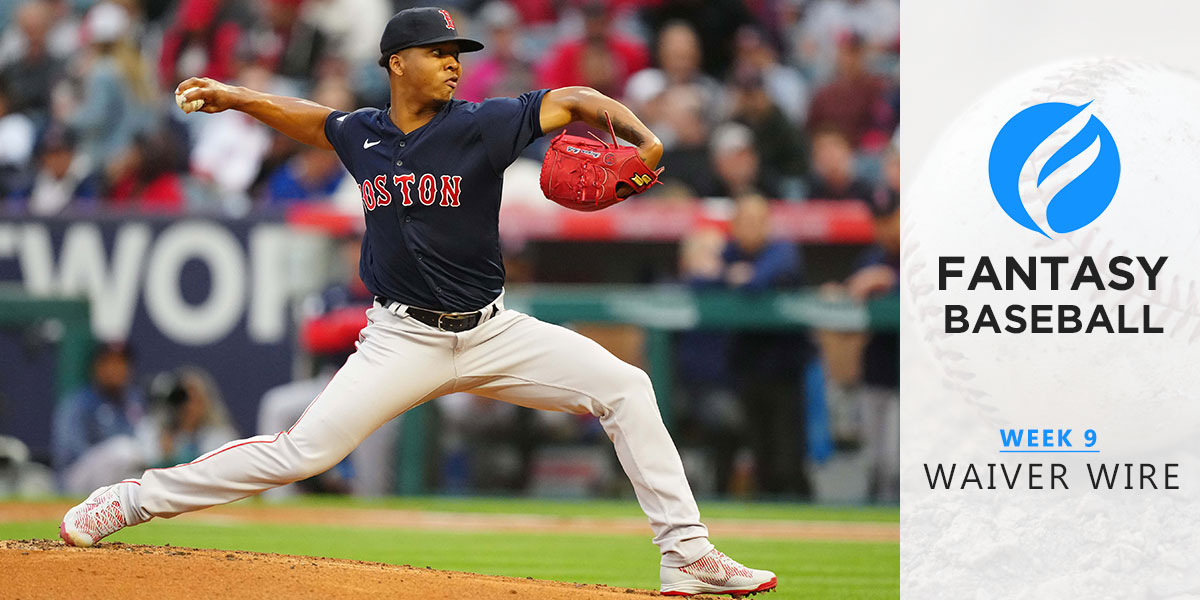 Fantasy Baseball: Waiver Wire Week 9
---
Fantasy Baseball Waiver Wire Week 9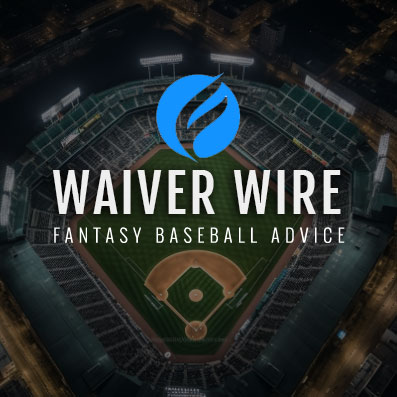 This weekly piece will look at five fantasy baseball waiver wire options under 50% rostered on Yahoo Fantasy for rotisserie 12- and 15-team leagues that are worthy of waiver bids or claims. As the 9th week of the season gets underway, we starting to get a larger sample of data from which to draw conclusions.
With more than four months still left in the fantasy baseball season, let's figure out who to target to help our fantasy rosters.
MLB Fantasy
Waiver Wire Week 9 Waiver Options For 12-Team Leagues
Owen Miller, 1B/2B/3B, Milwaukee Brewers (32% rostered) - In his first 190 Major League games, Owen Miller was a below-average hitter (.230 average, OBP below .300) with below-average power (around a .340 slugging percentage). He showed none of the pop and on-base ability he displayed across four minor-league seasons. But now on his third team in four years, Miller is getting a real shot and has evolved into a modern-day Robin Yount. He is eligible all over the infield and is slashing .346/.367/.548 with four bombs and five steals in 34 games. The BABIP is too high, but the strikeouts are low and Miller has hit first or fourth in three of the Brewers' last five games.
Michael Conforto, OF, San Francisco Giants (38% rostered) - You can't help but root for a guy like Conforto after the last couple of seasons. He missed almost 40 games in 2021 and the entire 2022 season with an injury. Now with an everyday role with the San Francisco Giants, Conforto is finally getting his groove back now that he is 45 games into the 2023 season. In the last two weeks, the power and average have returned. He is hitting .326 with five homers and 12 RBI. Conforto is the 25th-best fantasy hitter in that span even without a single steal.
Mickey Moniak, OF, Los Angeles Angels (24% rostered) - Opening Day leadoff man Taylor Ward has played in just two of the last five games for the Angels as Mickey Moniak has come up from AAA a couple of weeks ago and essentially stole the role away from him. Over the last two weeks, Moniak is batting .419 with four homers, two steals, seven runs, and seven RBI and is the 36th most valuable fantasy hitter on Yahoo during that span. Ward is likely going to grab some starts here and there from Moniak, but as long as he keeps hitting like this, there is no way Los Angeles keeps him out of their primary lineup.
Braxton Garrett, SP, Miami Marlins (20% rostered) - Braxton Garrett went through the Coors Field gauntlet on Thursday afternoon and came away relatively unscathed. He gave up just two runs in five innings in Denver, which might as well be like a shutout anywhere else. Before that start, his prior two turns on the bump were absolutely sublime. He allowed one earned run in 11.1 innings while striking out 16 with a WHIP around 0.50. His 9.21 strikeouts per nine innings are a career-best, as are the 1.67 walks per nine. That kind of control he has displayed is what's making him more and more fantasy relevant with each start.
Dylan Floro, RP, Miami Marlins (46% rostered) - How Dylan Floro is still under 50% rostered in any size league on Yahoo is beyond my comprehension. Over the last two weeks alone he has five saves with a 2.49 ERA and 1.02 WHIP. He also chipped in two wins and 20 strikeouts over 21 innings for good measure. Most of the other ninth-inning options for Miami have either flamed out or gotten hurt, so Floro gets the job many thought he should have had all along. Miami is winning enough games that we should be paying close attention to who their closer is. And it appears Floro has taken control of the role and is not going to let it go anytime soon.
Waiver Wire Week 9 Waiver Options for 15-Team Leagues
Zach Neto, SS, Los Angeles Angels (4% rostered) - Uber-prospect Zach Neto has finally come alive over the last couple of weeks, doing a lot of damage in the bottom half of the Los Angeles Angels batting order. he has nine hits in his last seven games including a home run, four RBI, a stolen base, and six runs scored while batting .409. And this streak has come against the Orioles, Twins, and Red Sox. He isn't just feasting against the Athletics or the Royals - although there will be plenty more of that to come this summer. Neto has hit ninth in every game but one since May 7th, but he has also been in the starting lineup in every single one of those games. Attendance is part of the grade in fantasy baseball and Neto is as reliable as they come right now.
Jose Caballero, 2B/SS, Seattle Mariners (3% rostered) - Caballero, a 26-year-old rookie with 11 minor league stops in six years, might have had the day of his life on Sunday when he somehow went 1-for-1 with a home run and three steals. Playing more often than not since his call-up on April 14th, Caballero has been able to display some of the elite speed that allowed him to have three total years in the minors with more than 20 swipes. Caballero has started in seven of the last eight games for Seattle and has essentially taken over the second base job from Kolten Wong. He might be streaky, but in 15-team leagues, he can also contribute to some rare categories.
Oscar Mercado, OF, St. Louis Cardinals (2% rostered) - Oscar Mercado is a player who essentially fell off a cliff thanks to injuries and poor performance after a promising rookie campaign in 2019. Across 115 games, he slashed .269/.318/.443 with 15 homers and 15 steals. But in the three years following that, he had 11 home runs and 12 steals COMBINED. His best season of those was a .224/.300/.369 dud and he was eventually traded from Cleveland to St. Louis. Now, he is on a white-hot streak with the Cardinals in his eight games since he was called up. He is hitting .450 with a .600 slugging percentage including two steals and just a 5% strikeout rate. Those will all obviously regress, but with injuries to Juan Yepez and Dylan Carlson plus the struggles from Jordan Walker, Mercado may have close to a full-time job for some time.
Brayan Bello, SP, Boston Red Sox (25% rostered) - The first two starts of Bello's season were less than ideal, giving up eight earned runs in his first 7.1 innings of work. But since that time, he has allowed eight earned runs over five starts and 28 innings. He has completed five full innings in each of those starts and just struck out a career-high seven batters against Seattle last week and a career-high seven innings on May 23rd. Even with James Paxton (also a decent deep-league waiver option) back in the league and looking decent, Bello looks like he is safe in the Boston rotation for now. He needs to cut down on the walk rate which jumped in that game against Seattle, but his swing-and-miss stuff has been superb, which has led to a streak of five straight games with at least five punch-outs.
Kendall Graveman, RP, Chicago White Sox (21% rostered) - Kendall Graveman may not be too long for the closer's role in Chicago because Liam Hendriks is out on a rehab assignment and could rejoin the team before the All-Star break. But until then, Graveman looks like the man and he is certainly pitching like it. He has three saves in the last 12 days and currently is putting up a 3.01 and elite 1.03 WHIP on the season. He has, in fact, not allowed an earned run in any of his last five appearances. In a deep league where we have to scratch and claw for every single save, Graveman can give us a few weeks of save opportunities with good ratios along the way.
---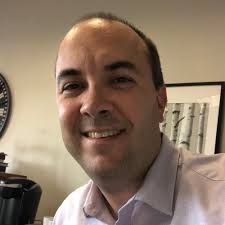 Ryan is a 20-year veteran of fantasy baseball, football, and basketball leagues. He has been writing about fantasy sports, sports betting, and DFS since 2018 and is a member of the FSWA and IBWAA. A native of Houston, he is a die-hard fan of the Astros, Rockets, and - reluctantly - the Texans. When he is not buried under sports analysis and TV show recaps, he works full-time in higher education and can be found pursuing his other passions: drinking coffee and writing about comic book investment and speculation.