Fantasy Football Advice: 10 Tips For Making Better Lineup Decisions
---
Fantasy Football Advice
Have you ever struggled to make the right start or sit decision in your fantasy football league? You spent hours all offseason keeping up to date on NFL news including free agency and the draft. You spent more hours during the summer researching to gain an edge on your opponents. As the draft began you were confident. You selected the best players available. You drafted all of the breakouts. This was the season your team would dominate the competition in route to a fantasy football championship. Unfortunately, the exact opposite happened. You had multiple weeks in which points were left on your bench that could have won the matchup. You found yourself giving excuses in conversations with coworkers, friends, and others in your league. Don't be that man or woman, but that is ultimately what brought you to this article. Starting lineup decisions are what separates winners from losers. Roster management is about making educated decisions. This fantasy football advice article will share with you 10 tips that will improve your lineup decisions.
1. Predicting Future Performance

Did you know that per game stats have a strong correlation whether you are projecting from season to season or a single week? Season-long stats do not take into account games missed.
The per game stats that you should pay attention to for quarterbacks are passing yards per game and pass attempts per game. QBs who produce additional fantasy points through rushing numbers have an even higher ceiling, but don't be too smitten by their ability to create points with their legs unless they are consistently doing it with their arm.
It is important to pay attention to how many opportunities a running back has per game. I consider rushing attempts and targets to be opportunities. Volume trumps efficiency. You could also review the number of snaps an RB plays per game along with their utilization percentage (% of snaps played where the player touched the football or was targeted).
Targets and air yards are the per game stats the makes the world go round for wide receivers. WR production is dependent on targets and air yards provide you a line of sight of the depth of those targets. These two stats are very predictive in understanding which WR offensive coordinators and QBs are trying to see the football delivered to.
What was mentioned above applies to tight ends, but it is also important to consider fantasy points per game. This is due to the season to season and week to week volatility of the tight end position.
FantasyData provides you with the resources to create and view per game stats.
2. Understanding Defensive Efficiency

Looking at team defense points allowed on a per game basis is useful, but looking at fantasy points allowed per position at FantasyData is even better. You will have even more insight into by pairing this with the DVOA (Defense-Adjusted Value Over Average) efficiency rating at Football Outsiders. DVOA measures a team's efficiency by comparing success on every single play to a league average based on situation and opponent. You can view a weighted version of the metric as the season progresses that reduces the weight of early season games. You can even view DVOA for passing or rushing defenses. Football Outsiders even has DVOA of defenses against the No. 1 receiver, No. 2 receiver, TEs, and RBs. It is also beneficial to understand how many top-12 weeks or big performances opposing defenses have allowed. You should also be aware of the number of rushing and passing touchdowns.
3. Become a Vegas Insider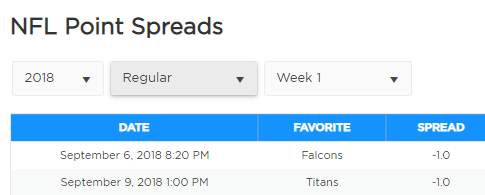 Vegas lines provide you with insight into what they believe is going to happen in every single NFL game. It is important to pick up on everything that Vegas discloses and to interpret what any movements in lines mean from a fantasy perspective. They have millions of dollars at stake. If Vegas posts a terrible line, it will get abused. The sharks do not want to get arbitraged. Vegas is incentivized to create accurate lines. The great news is that FantasyData provides you information on NFL Point Spreads
Here are a few aspects of the Vegas odds and lines to pay attention to:
Which team is the favorite and by how much? This is useful to infer whether a matchup will have positive, neutral, or negative game flow.
The over/under line for the total points is valuable to calculate Vegas' projected scores for each individual team. A total point line of 50 or more points is a great indicator of a high scoring game. All of the offenses in those games should be prioritized.
4. Understand Who Cornerbacks Will Shadow
In Tre Flowers, #Seahawks are starting a fifth-round rookie at cornerback opposite Shaq Griffin. Flowers played safety his entire career at Oklahoma State. Has not played CB since high school. Matchup for #Broncos to exploit.

— Evan Silva (@evansilva) September 9, 2018
Understanding which cornerback will cover your wide receivers is also beneficial. This is, unfortunately, something that cannot be understood through team defense fantasy points allowed per position. Passes defended is useful, but yards per target and reception, and catch rate allowed can help you even more. Veteran WRs matching up against rookies is something to be mindful of as well as key injuries. Difficult matchups could allow a team's TE to see more opportunities. This research should allow you to classify the cornerback matchup as positive, neutral, or negative to assist with your lineup decision. It is important to not overreact to difficult matchups, but allow it to set the proper fantasy point expectations.
5. Yards Per Routes Run
Tarik Cohen led the league's running backs in yards per route run last season pic.twitter.com/m5qnxhwt4C

— Pro Football Focus (@PFF) February 20, 2019
The type of routes run and yards per route run by a wide receiver, tight end, and running back are worth the time to look into. The more routes a player runs the more opportunities he has for targets. This data is particularly useful when researching RBs. Le'Veon Bell, David Johnson, and Todd Gurley's ability to be used as a receiver out of the backfield provide them with upside that few RBs have. Pro Football Focus can provide you access to these metrics and it pairs well with targets and air yards to give you an additional edge.
6. The Unsung Fantasy Football Heroes Nobody Talks About
The Colts offense is humming and the offensive line looks fixed:

- Fastest paced unit in the NFL (29.4 seconds/play)
- 4th in plays run per game (69)
- 10th in points per game (27)
- 4th in Football Outsiders adjusted line yards
- Lowest sack rate (3.1) allowed.

— Matt Harmon (@MattHarmon_BYB) October 25, 2018
Offensive linemen are the unsung heroes of the NFL. It is one of the most important positions in the NFL but often overlooked in fantasy football. Adjusted Line Yards at Football Outsiders is one of my favorite metrics to help quantify OL play. Here is how they describe it:
Based on regression analysis, the Adjusted Line Yards formula takes all running back carries and assigns responsibility to the offensive line based on the following percentages:

Losses: 120% value
0-4 Yards: 100% value
5-10 Yards: 50% value
11+ Yards: 0% value

These numbers are then adjusted based on down, distance, situation, opponent, and the difference in rushing average between shotgun compared to standard formations. Finally, we normalize the numbers so that the league average for Adjusted Line Yards per carry is the same as the league average for RB yards per carry.
Open Field Yards is also useful to analyze alongside Adjusted Line Yards. Here is how it's described:
Gives the portion of the team's rushing average gained after the first 10 yards of each run. So for a 10-yard run, no yards are counted; for a 15-yard run, five yards are counted; for an 80-yard run, 70 yards are counted. This number gives you an idea of how much of a team's running game was based on the breakaway speed of the running backs. A team with a low ranking in Adjusted Line Yards but a high ranking in Open Field Yards is heavily dependent on its running back breaking long runs to make the running game work. This number is not adjusted in any way.
7. Understanding Weather Conditions
Weather plays a large role when betting on NFL over/unders, especially when it comes to wind and extreme temperatures.

How can bettors take advantage of weather conditions?https://t.co/hD5RIRoTmK

— Bet Labs Sports (@Bet_Labs) August 23, 2018
There are numerous websites out there that can provide you with weather conditions and detailed forecasts for NFL games. You should bookmark your favorite one. Strong winds negatively impact QBs, WRs, and kickers. You should worry too much about snow. Offensive players know where the play is heading and can leverage that. Defensive players may slip trying to react to the play. Heavy snow, on the other hand, is something you should be concerned about because it constrains the vertical passing and kicking game. The main concern with heavy rain is that it may limit the ability of a QB to look downfield. Dome teams or warm weather teams with a road game in really cold weather is another thing to be mindful of. It generally bodes well for RBs as the cold takes it toll on defensive players later in games. Weather conditions should be considered along with the other tips mentioned in this article.
8. The Blood Feuds of the NFL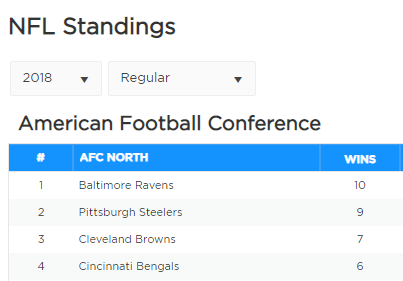 Division matchups account for nearly 40 percent of an NFL team's regular season schedule. You should take a look at what happened the last time these two teams met. It is also a good idea to go back a few seasons depending on the makeup of the team. Was it a low or high scoring game? Which players rise to the occasion with a matchup winning performance? Home versus road splits is important in division rivalries.
9. How to Interpret Positive Momentum
With 113 rushing yards & 79 receiving yards, @EzekielElliott posted his fifth career game with at least 100 rushing yards & 50 receiving yards for the most such games in #DallasCowboys history!#ProBowlVote #ProBowlVote #ProBowlVote pic.twitter.com/y2KRsbX8TI

— Dallas Cowboys (@dallascowboys) December 10, 2018
If a player is riding a streak of three consecutive games with 50 receiving yards and a touchdown why would you bench him? You should have clear rules in place regarding starting or benching a player on a hot streak. Once he underperforms evaluate what went wrong. Do not allow familiarity bias to affect you due to an inclination to lean toward players you are familiar with. It's funny how players you selected in the later rounds of fantasy drafts or on the waiver wire become key contributors to your team. Trust your research process and most importantly your instincts.
10. NFL Coaches are Habitual Liars
All NFL Coaches lie to you...All the time. You only believe them when the lie is what you wanted to hear! @CBSSportsRadio

— John Kincade (@JohnKincade) March 15, 2015
Have you ever been burned in fantasy football by making a roster decision due to a coach's comment? We have all been there. You should ignore most of the nonsense coming out of their mouths. NFL coaches are in the business of putting as much misinformation out in the media as possible. They have no incentive to tell you the true nature of a player's injury or their offensive game plan for the week. Take these comments with a grain of salt and do not allow it to derail your decision making. The game film never lies.
Conclusion
The toughest decision you have to make playing fantasy football is with your starting lineup. You agonize over it all week long. You wake early on Sunday mornings during the NFL season to submit your lineup only to second guess yourself 15 minutes before kickoff. This decision has power over you, but it should be the other way around. You deserve to be in control and relaxed heading in what should be an exhilarating afternoon of football.
It's time to put what you have learned into action. You've learned tips to make more informed lineup decisions. Now you have to test what you have learned. It gets easier with practice, but most importantly have fun.
Fantasy football shouldn't be stressful. Unless substantial news breaks on Sunday you should set the majority of your roster on Saturday with a clear mind. If you trying to decide between multiple players you should consider choosing the home team player or a player in a primetime game. Trust your instincts. If you do that and incorporate the tips above you'll rarely find yourself with fantasy points left on your bench.
FantasyData's Helpful Fantasy Links
STAY IN TOUCH
Sign up for FantasyData's newsletter and get awesome content sent to your inbox.
We'll never share your email address and you can opt out at any time, we promise.
---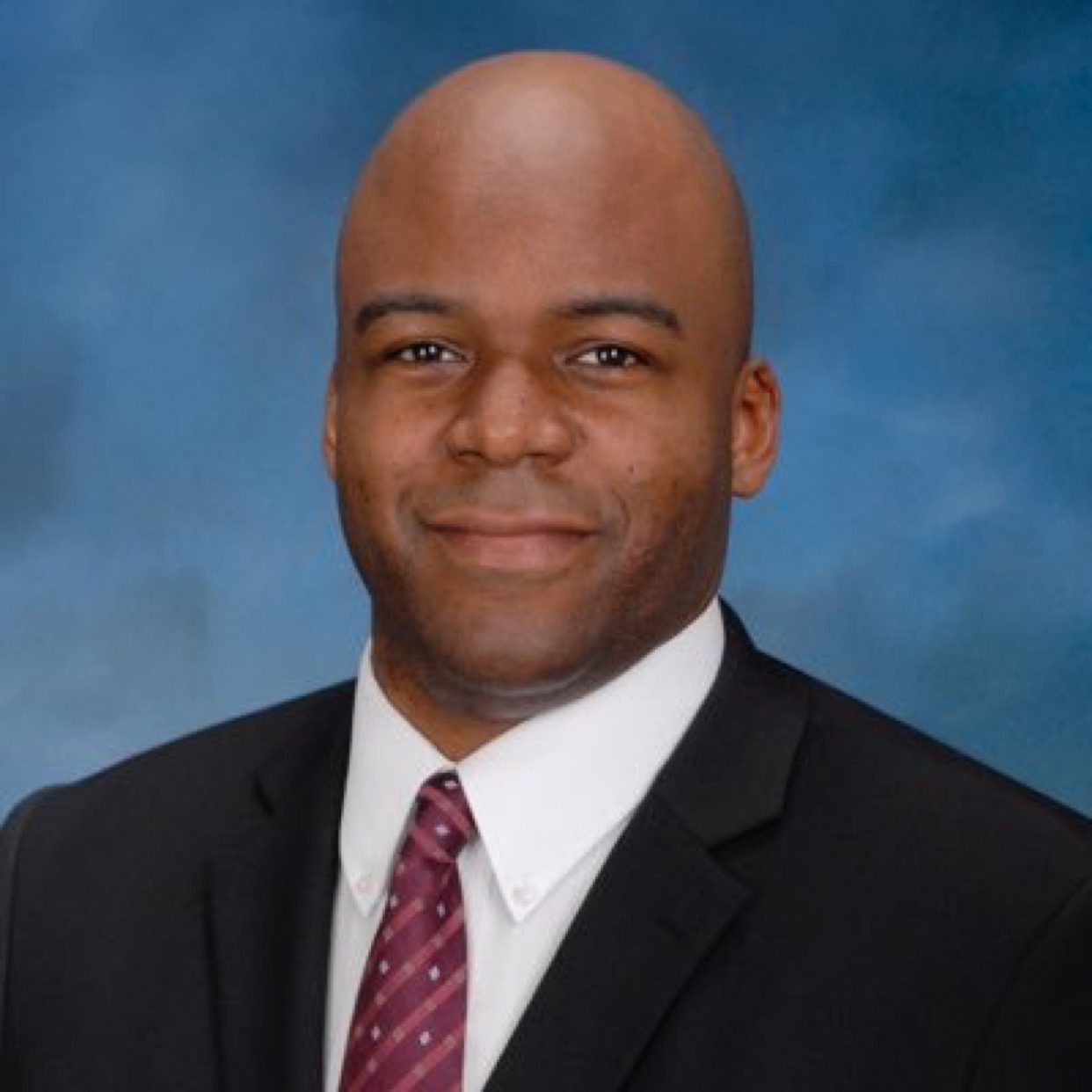 Eric Moody is a member of the FSWA (Fantasy Sports Writers Association). His writing has been featured at FantasyPros, Gridiron Experts, RotoViz, and TwoQBs. He has a lifelong passion for the game and even played at the collegiate level as an offensive lineman. Eric also participated in Dan Hatman's Scouting Academy in order to learn the process of player evaluation at an NFL level. When Eric provides advice, he uses game film, analytics, and statistics to help you understand his perspective. He enjoys time with his family, Netflix, music, bass guitar, and coffee