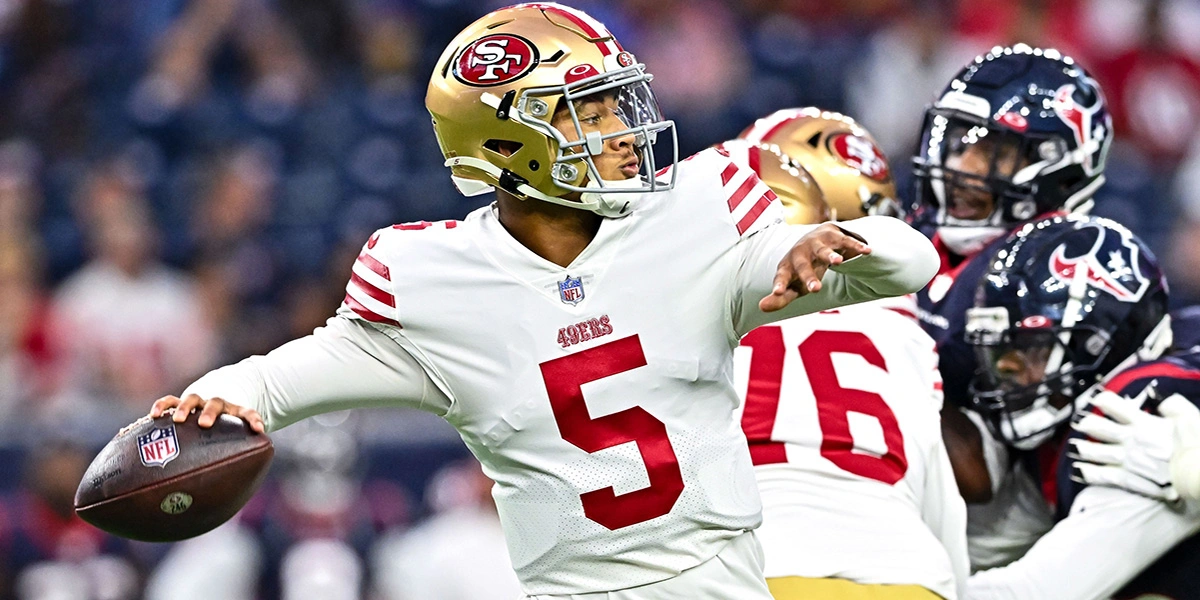 Fantasy Rankings vs. ECR: Week 2
---
Bradley Stalder Fantasy Rankings Vs. ECR
Week 1 started off strong. If you read my last article here, you'll count seven of eight calls hitting. The only player not meeting my expectations was Marquise Brown, who still finished 4-43-1 for 12.3 fantasy points-- not a "bust" by any means. These calls led to a Top-15 finish in the Accuracy Contest and beginning my bid for the #1 overall ranker on the season.
Of 198 rankers:
Only 2 were higher on Gerald Everett
Only 3 were lower on Amari Cooper
Only 10 were higher on Jameis Winston
Only 13 lower on Hunter Henry
Just a reminder that I also take part in advising FantasyData's weekly Rankings. They're an excellent resource for anyone looking to win their league along with their player projections and advanced metrics.
Top-15 in @FantasyProsNFL @FantasyPros Accuracy Ranking Contest for Week 1.
Last year, 3 of the last 4 weeks were top-10.
Every week I'll be writing an article for @FantasyDataNFL on my rankings. Here's the article from Week 1: https://t.co/hsADKT0BJhhttps://t.co/nVAlI3Ydzu pic.twitter.com/Cesj7zlBwz

— Bradley Stalder (@FFStalder) September 14, 2022
Follow me on this journey as I highlight a few players I want to be higher or lower than consensus for Week 2.
Higher Rank QB
Trey Lance- Throw out Week 1 for Lance, at least from a passing perspective. The rain limited Lance to 13/28 for only 164 passing yards. But what should encourage fantasy managers was Lance's thirteen rushing attempts-- only Jalen Hurts had more among QBs in Week 1. With Elijah Mitchell expected out of the lineup for the next two months, Lance's rushing prowess will be on full display in increased volume. While George Kittle may not return in Week 2, Deebo Samuel and Brandon Aiyuk are plenty enough options to stretch the field and keep defenses honest with a variety of offensive looks. Trey Lance is a top-8 QB for me in Week 2 against Seattle.
Lance's ECR is QB14 as of Thursday Night Football.
Lower Rank QB
Derek Carr- There's nothing wrong with Derek Carr NFL quarterback. He threw for 2 TDs and nearly 300 yards in Week 1. He fed his new #1 Wide Receiver, Davante Adams, to the tune of 17 targets which resulted in 10 receptions for 141 yards and a touchdown. And yet, he still finished as the QB24. Carr isn't known for his mobility which means that for him to access a top-10 week, passing volume is the pathway to success. The Las Vegas Raiders only ran 56 plays in Week 1, and with Arizona not expected to push the pace (only 63 plays in Week 1), it will take multiple fluke plays to get Carr into the top 10. Carr only finished in the top-10 five times in 17 games last season, but no higher than QB7. Carr will be between QB15-17 by Sunday's games.
Carr's ECR is QB9 as of Thursday Night Football.
Higher Rank RB
Michael Carter- Joe Flacco is expected to be under center against the Cleveland Browns in Week 2, which is good news for Carter. Regardless of the game script, Week 1 proved that Carter will be involved in the game plan. Carter led the Jets in rush attempts (10) and was also targeted 9 times. He had a few breakaway runs in Week 1 against Baltimore, and gave no reason for the Jets to reduce his workload. Breece Hall's time is coming, but not yet with Carter still handling a 61% snap share. Additionally, PFF grades the Browns as the second most favorable rushing matchup this week. Fire up Michael Carter with back-end RB2 confidence, just like how I'll have him ranked this week.
Carter's ECR is RB33 as of Thursday Night Football.
Lower Rank RB
David Montgomery- How can you have any confidence that David Montgomery is anything more than a replaceable running back on a team that doesn't need him to move the ball? The Bears may have given Montgomery 17 carries in Week 1, but he only mustered 26 rush yards, good for 1.5 yards per carry. Montgomery was the worst graded Half Back in Week 1 with a 45.5 grade per PFF, compared to Khalil Herbert's 64.4 grade. Whether Herbert did enough to earn more rush attempts is up to the coaches, but the Bears face the Packers in Week 2, who limited Dalvin Cook to finish as the RB20 in Week 1. Montgomery is outside my top-30 of running backs in Week 2.
Montgomery's ECR is RB24 as of Thursday Night Football.
Higher Rank WR
Terry McLaurin- McLaurin is a strong bounce-back candidate in Week 2 against the Detroit Lions. In 2021, McLaurin's median target share was 23.5%-- so we should expect an improvement from Week 1's 9.8% target share. From a macro level, this DET-WAS matchup is the 3rd highest O/U on Week 2's slate, a recipe for a shootout. In Week 1, 73 points were scored between the Lions and the Eagles. Now Washington travels to Detroit's Ford Field, perfect conditions for McLaurin to hit in Week 2. The Detroit Lions just gave up 10-155 on 13 targets to AJ Brown. Despite only going 2-58-1, McLaurin still finished as WR25 in Week 1. McLaurin will make my top-12 of Wide Receivers for Week 2.
McLaurin's ECR is WR16 as of Thursday Night Football.
Lower Rank WR
Gabriel Davis- Perhaps the most controversial wide receiver this offseason, Gabe Davis started Week 1 with a top-12 WR output. However, 47 of his 88 receiving yards happened on a broken play. Just like the AFC Championship game, the Buffalo Bills took advantage of holes in the secondary. More concerning, however, was Gabriel Davis' 16% target share while playing nearly every snap. This week, the Bills take on the Tennessee Titans who limited the perimeter wide receivers of the NY Giants to 8 receptions on 9 targets for 86 yards. Especially with Stefon Diggs primed for a strong matchup against Caleb Farley and Roger McCreary, Gabriel Davis' second fiddle may not play loudly in Week 2 in Buffalo. Davis will be WR23-25 for me this week.
Davis' ECR is WR14 as of Thursday Night Football.
Higher Rank TE
Taysom Hill- He may not be playing at Quarterback for the Saints, but still played 27% of snaps-- all over the place. 5 snaps at QB, 7 snaps inline, and 2 snap each in the slot and out wide all indicate that gadget player Taysom Hill will touch the ball in unique and intentionally schemed ways. He may not score 14.8 fantasy points every week, but 5 schemed touches for Taysom Hill in space can access more upside than most TD-dependent TEs. He's my TE17 for Week 2.
Hill's ECR is TE29 as of Thursday Night Football.
Lower Rank TE
Cole Kmet- That goose egg from Week 1 stings. And yet, Darnell Mooney wasn't a top-100 Wide Receiver so better days are ahead for the Bears offense. But, it probably won't start in Green Bay. Irv Smith, Jr. also ghosted against Green Bay, catching zero passes on two targets. In fact, Minnesota only targeted the Tight End position 6 times in Week 1 vs. the Packers. Looking at PFF's matchup chart, Cole Kmet has a -34% ADV against Green Bay rookie linebacker Quay Walker out of Georgia. It's going to be unlikely that Kmet booms, much less pay off his ECR. I have Cole Kmet ranked outside the top 18 among TEs this week.
Kmet's ECR is TE14 as of Thursday Night Football.
STAY IN TOUCH
Sign up for FantasyData's newsletter and get awesome content sent to your inbox.
We'll never share your email address and you can opt out at any time, we promise.
---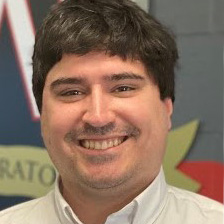 Bradley Stalder has over twelve years of fantasy football experience in auction, dynasty, redraft, and bestball formats. Before developing the Fantasy Football Fanalysts Podcast (@FFFanalysts) with Billy Muzio (@FFMuzio), he also wrote fantasy football articles and created comprehensive player and team projections for 3CoSports.com. He earned his BS in Mathematical Science from Franciscan University and MEd with focus in Mathematics Education from the University of Notre Dame. He lives near Detroit, Michigan with his wife and three daughters. He teaches Math by day to 7th and 8th graders. You can follow him on Twitter at @FFStalder.