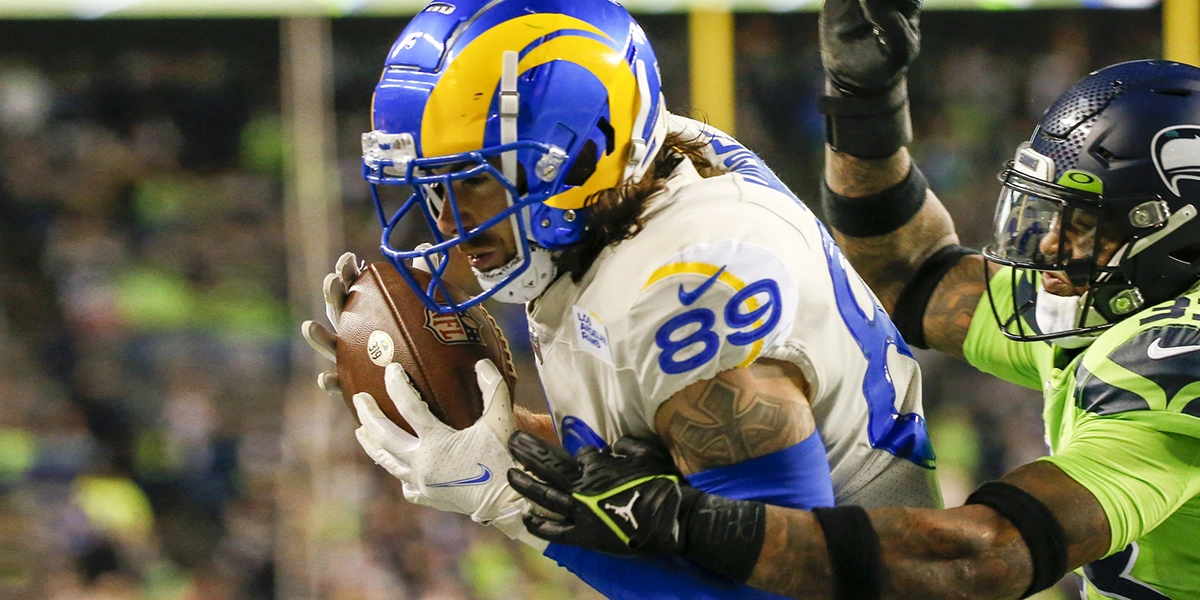 Fantasy Rankings vs ECR: Week 3
---
Fantasy Rankings vs. Expect Consensus Rankings (ECR)
Last week was filled with its highs and lows. I finished 96th out of 210 rankers in Week 2, still a top-half performance. Year-to-date, I'm ranked as the 40th most accurate ranker, including ranked 16th overall for Wide Receivers. Last week, I was high on Trey Lance and low on Gabriel Davis-- both of whom we didn't have fantasy predictions come to fruition. You can read the rest of my Week 2 article here.
Just a reminder that I also take part in advising FantasyData's weekly Rankings. They're an excellent resource for anyone looking to win their league along with their player projections and advanced metrics.
Follow me on this journey as I highlight a few players I want to be higher or lower than consensus for Week 3.
Higher Rank QB
Matthew Stafford- The Arizona Cardinals are a sieve for fantasy points to passing QBs. They've allowed the most passing TDs, the 3rd most fantasy points to QBs despite only 4 QB rush attempts against, and 2nd most pass yards allowed to QBs. They've faced Derek Carr and Patrick Mahomes. Mahomes had an 86th percentile and Derek Carr had a 60th percentile weekly finish compared to both their weekly scores over the last three seasons. That would put Stafford in the range of 23.5 to 25.5 fantasy points scored for Week 3-- good enough for me to put Stafford in my top-6 of QBs.
Stafford's ECR is QB9 as of Thursday Night Football.
Lower Rank QB
Tom Brady- Brady's pass-catcher corps looks weaker by the day. Brady faces Green Bay without his top Wide Receiver Mike Evans due to a suspension. And while Chris Godwin is not ruled out, he's not expected to play. Cole Beasley was just signed to the practice squad earlier this week. Julio Jones missed last week's game against the New Orleans Saints. Russell Gage has still been managing a hamstring issue. One of the biggest reasons Tom Brady left the New England Patriots was due to the depleted receiver group. 19 of Brady's last 32 games for New England resulted in fewer than 20 fantasy points. Over the last two weeks, dealing with similar issues in Tampa Bay, Brady's had 12th and 11th percentile weekly scores to start the season. In fact, the Buccaneers have been as run-heavy as we've seen in Brady's tenure. There are no reasons to think the Bucs will move away from leaning on Leonard Fournette and allowing Brady to mostly game-manage against the slow-paced Packers who have allowed the 3rd fewest passing to QBs so far this season. Brady has finished QB27 and QB23 each of the last few weeks. He'll be at best QB20 for me in Week 3.
Brady's ECR is QB13 as of Thursday Night Football.
Higher Rank RB
Josh Jacobs- Jacobs has been a disappointment so far in 2022. During the first two weeks he hasn't topped 10 fantasy points. But Week 3 will be Josh Jacobs week. He faces the Tennessee Titans who have allowed the 3rd most rush yards and 4th most fantasy points to running backs so far this season. And, despite a timeshare in the Las Vegas backfield, Jacobs leads the Raiders in Rush Snaps 30 to 4 over the next highest Zamir White while also leading the Raiders in Pass Snaps 53 to 21 over Ameer Abdullah. In fact, Jacobs leads all running backs in the NFL with 15 snaps out wide; the next closest is Aaron Jones with 9. What's held Jacobs back? Touchdowns. Jacobs is in line for a boom week with the game script that projects to favor Las Vegas. He's a top-12 Running Back for me this week.
Jacobs' ECR is RB16 as of Thursday Night Football.
Lower Rank RB
Javonte Williams- As much as fantasy managers want Javonte Williams to take the lead, he's virtually split rushing snaps with Melvin Gordon with only a 26-24 edge. The stark difference through two games between Williams and Gordon is targets: 15 to 3 in favor of Williams, with 12 of Williams' targets coming in Week 1. However, there's no reason to think that the Broncos will move away from Gordon for Week 3's matchup against San Francisco. The 49ers have allowed the 2nd fewest rushing yards and 7th fewest points to running backs. PFF grades Denver as a -22% advantage against the 49ers rush defense. But the biggest concern with Williams is meeting his consensus rank. Williams would need a 70th-90th percentile weekly outcome to justify this rank. Javonte Williams ranks outside my top-16 of Running Backs for Week 3.
Williams' ECR is RB11 as of Thursday Night Football.
Higher Rank WR
Ashton Dulin- If you haven't heard of Dulin, it's not too late to jump on the bandwagon. The Colts may have found their WR2 in the speedy Dulin. For those unfamiliar with Ashton Dulin, he was an undrafted free agent signed out of Malone College. Over the last two games, Dulin has run 97.5% of routes, playing both out wide and in the slot. Dulin leads the Colts receivers with 3.21 yards per route run and already has three contested catches on the season. And, in the matchup against Kansas City this week, the Colts should expect to be playing catch up and stretching the field with Dulin to keep pace with the Chiefs. Additionally, Michael Pittman and Alec Pierce are questionable entering the weekend and are uncertain to play as of this writing. Regardless of their availability, Dulin is a WR4 consideration and should be a top-50 wide receiver for me this week.
Dulin's ECR is WR78 as of Thursday Night Football.
Lower Rank WR
CeeDee Lamb- Fantasy managers have to be in love with CeeDee Lamb's target share-- but not in love with Lamb's production. And there aren't reasons to think Lamb will have a boom week against the New York Giants who have limited both the Tennesse Titans and Carolina Pathers Wide Receivers to the 3rd fewest fantasy points, 5th fewest receptions, and 5th fewest yards. Lamb would need a 66th -75th percentile score to meet his ECR this week. From a macro view, the matchup between the Cowboys and Giants has the lowest O/U of any Sunday or Monday NFL Week 3 game at 39 expected points. As we've seen, even 11 targets each of the last two weeks have not proven fruitful for CeeDee Lamb. Lamb will be no higher than WR30 for me this week.
Lamb's ECR is WR20 as of Thursday Night Football.
Higher Rank TE
Tyler Higbee- How high can I go with Tyler Higbee? The sky is the limit. Higbee is already stacked with Matthew Stafford here, so revisit my reasons of optimism for Stafford. But specifically, Higbee should be a top-4 TE consideration this week. First, he's the only TE on the Rams roster after Brycen Hopkins got suspended earlier this week. And, he's getting usage already at an elite TE1 level. Higbee leads all TEs in targets, ahead of Andrews, Kelce, and Zach Ertz through two weeks. Enter: The Arizona Cardinals. The Cards have historically struggled against defending the TE, and 2022 is no different. The Cards have already allowed the most targets and given up the most yards, receptions, TDs, and fantasy points to TEs through the first two weeks. Over his last five games against the Cardinals, Higbee has averaged 11.6 fantasy points, which puts him in top-5 TE range. Higbee won't fall outside my top 4 of TEs when the dust settles on Sunday.
Higbee's ECR is TE7 as of Thursday Night Football.
Lower Rank TE
Kyle Pitts- Many fantasy managers expect a bounce-back performance for Kyle Pitts against the Seattle Seahawks on Sunday. But it's time to face the reality that Kyle Pitts simply won't return on the investment of a 3rd or 4th round pick from fantasy drafts. Mariota is 24th among all QBs in pass attempts on the season, and with rookie Drake London commanding a 30%+ target share, there's not much room for Pitts to boom. While Pitts' first two weeks of 2.9 fantasy points each only registered in the 16th percentile of Pitts' career performances, achieving a 50th percentile weekly outcome for Pitts would only get him to about 8 fantasy points, or about a TE15 finish. To make good on his ECR, Kyle Pitts would need about an 80th percentile weekly score, or 12-13 fantasy points. I'm betting against Pitts, ranking him outside the top-10 of TEs for Week 3.
Pitts' ECR is TE4 as of Thursday Night Football.
STAY IN TOUCH
Sign up for FantasyData's newsletter and get awesome content sent to your inbox.
We'll never share your email address and you can opt out at any time, we promise.
---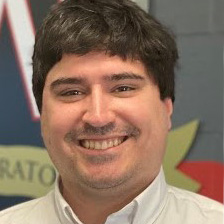 Bradley Stalder has over twelve years of fantasy football experience in auction, dynasty, redraft, and bestball formats. Before developing the Fantasy Football Fanalysts Podcast (@FFFanalysts) with Billy Muzio (@FFMuzio), he also wrote fantasy football articles and created comprehensive player and team projections for 3CoSports.com. He earned his BS in Mathematical Science from Franciscan University and MEd with focus in Mathematics Education from the University of Notre Dame. He lives near Detroit, Michigan with his wife and three daughters. He teaches Math by day to 7th and 8th graders. You can follow him on Twitter at @FFStalder.