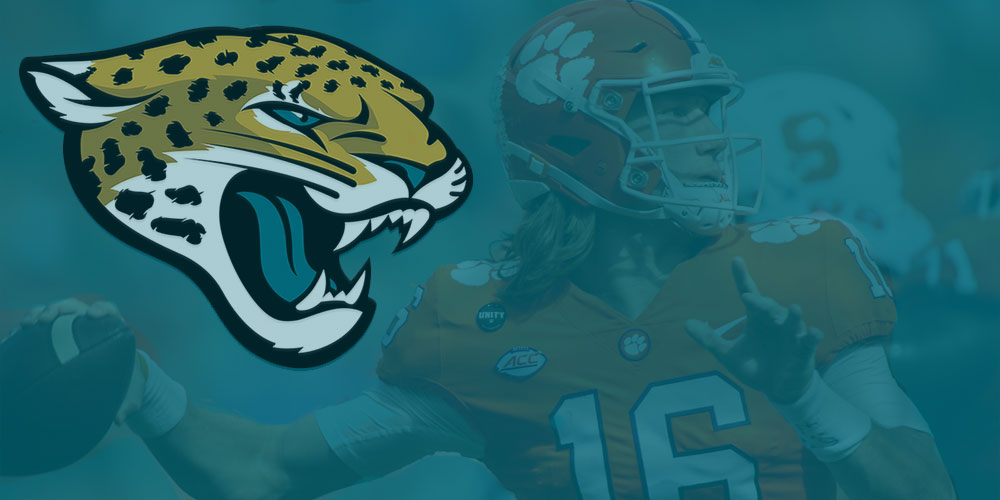 Fantasy Spin: If Trevor Lawrence is the Real Deal, Jaguars May Be Undervalued
---
Trevor Lawrence Fantasy 2021
Many scouts have said from the very beginning that Trevor Lawrence is one of the most complete, NFL-ready quarterbacks in years. So with what we've seen from rookies making an immediate impact in their rookie seasons, could Lawrence be the centerpiece to boosting the fantasy value of the players around him, and helping you win a championship in 2021? - I breakdown that and more in this article.
---
Subscribe and Win with FantasyData!
The NFL season is just around the corner, you can actually smell football in the air... or maybe that's BBQ. Either way, FantasyData is ready for the 2021 NFL season with a growing cast of amazing writers, expert rankings, and fantasy projections. We also have quick and easy cheat sheets for your fantasy football draft. Check out the deals to our NFL Premium Subscriptions today!
---
2020 Recap: A Year to Forget
After an impressive comeback win against the Indianapolis Colts in Week 1, the Jacksonville Jaguars went on to lose 15 consecutive games to close out one of the most difficult seasons in the league's history, filled with roster ambiguity and empty stadiums. Undrafted free agent (UDFA) running back James Robinson burst onto the scene with a vengeance to account for over 1,400 yards and 10 touchdowns that resulted in an RB7 finish in half-PPR formats. Quarterback Gardner Minshew looked every bit the part of franchise quarterback during the Week 1 victory, completing 19 of his 20 pass attempts for three touchdowns despite the Jaguars earning fewer first downs and trips to the red zone.
Week 1 proved to be a mirage in the sports desert known as Duval county. Minshew dealt with increasing adversity which tanked his confidence thanks to a mixture of poor playcalling and regression from his heralded alpha wide receiver D.J. Chark. Former head coach Doug Marrone leaned on offensive coordinator Jay Gruden, who held a questionable preference for establishing a run-centric offense featuring more of Robinson and less of Minshew. Chark regressed significantly in his third season after a breakout sophomore campaign in 2019 that saw him record over 1,000 receiving yards and eight touchdowns on 118 targets. Chark's workload was reduced by 24 targets (94) in 2020 and he was much less efficient with those targets than rookie wide receiver Laviska Shenault Jr. despite seeing 15 more targets as the Jaguars' WR1. Shenault averaged 1.99 fantasy points per target (FPPT) on just a 15.3 percent targetshare compared to the 1.63 FPPT Chark saw on a 20 percent targetshare. Even more disappointing, Chark was on the field for a 20 percent higher snap count than his rookie counterpart. It seemed that he was unprepared to deal with the opposing team's top cornerback on a weekly basis after exceeding expectations during Minshew's rookie season in 2019.
Jacksonville's defense was among the most inefficient units in the league during 2020, ranking 31st in yards per pass attempt, defensive efficiency, and pass efficiency defense. While bad defenses can often translate into positive game scripts for offensive players in a fantasy context, the Jaguars only managed to deliver James Robinson as a top-tier fantasy player, as the rookie was handed a workhorse role with 300 touches (240 carries and 60 targets) within Gruden's run-heavy scheme. Robinson finished as the RB7 in half-PPR formats to defy the odds as a UDFA on a 1-15 team that finished the season ranked fifth-highest in explosive run offense. Fantasy managers rushed to waiver wires and blew a significant chunk of their FAAB budget early in the season to acquire one of the most prolific rookies in a backfield all to himself. This situation and Robinson's talent created the rare and highly coveted early-season waiver wire goldmine that sent many fantasy managers to the playoffs.
At the end of a dismal 1-15 season, team owner Shad Khan took decisive action and fired the entire coaching staff to usher in a new era of Jaguar football under the leadership and playcalling of collegiate hall-of-fame coach Urban Meyer.
Jaguars Personnel Changes
Meyer wasted no time using the No. 1 overall pick in the 2021 NFL Draft on Clemson University quarterback Trevor Lawrence. The towering long-haired phenom will only be 21 years old when he takes his first snap under center come Week 1. Despite his youth, Lawrence should be much more comfortable in his new setting with former and current teammate Travis Etienne lining up behind him as running back or split out wide in certain packages. This familiarity with quarterbacks and their former teammates is a trend that occurred numerous times throughout the 2021 NFL Draft, including Jaylen Waddle reuniting with Tua Tagovailoa in Miami, Devonta Smith with Jalen Hurts in Philadelphia, and Ja'Marr Chase landing in Cincinnati with his former quarterback Joe Burrow. Etienne and Lawrence are the only quarterback-running back duo and also transferred their chemistry immediately without any time apart, unlike the other dynamic pairings who have been separated for a year or two. It cannot be emphasized how much chemistry matters, especially for rookies.
Over 150 targets have been vacated with the departure of former Jaguars wide receivers Keelan Cole and Chris Conley. In steps Marvin Jones Jr., the 31-year old veteran who finished as the WR17 in half-PPR leagues after Kenny Golladay's injury allowed him to become Matthew Stafford's favorite target in Detroit last season. With an impressive 76 receptions for 978 yards and nine touchdowns on 115 targets, Jones could smash his current ADP as the WR52 due to his experience and elite separation ability, seen in the 4.42-yard cushion he averaged on routes ran during 2020. This translated into Jones averaging more yards per target (8.5) than both Chark (7.5) and Shenault (7.6) and could continue seeing over a 20 percent targetshare on a raw, young offense that desperately needs a veteran presence and leadership.
Meyer and the Jaguars' front office used a pair of second-day draft picks to acquire rookie cornerback Tyson Campbell and free safety Andre Cisco but spent most of their free agency dollars on Shaquill Griffin and Rayshawn Jenkins to bolster one of the most porous secondaries in 2020. The Jacksonville defense gave up the second-most points allowed (488) last season and didn't upgrade their personnel nearly enough for a big improvement in 2021. Bad defense typically results in the offense playing from behind, which is fantastic for any fantasy manager rostering a Jacksonville skilled player in 2021. It's a rebuilt offense with a new play-caller that could yield a treasure trove of fantasy gems.
No. 1 overall pick Trevor Lawrence will be "full-go" for Jaguars training camp (per @judybattista)https://t.co/pn9y0UMb4d pic.twitter.com/pTKuodMPbP

— Around The NFL (@AroundTheNFL) July 20, 2021
Fantasy Gems - Jaguar Jewels
Trevor Lawrence could be a high-end QB2 with QB1 weeks by the end of his rookie season. The 6'6", 215-pound quarterback is a multi-faceted talent, who can extend plays and pick up chunk yardage with elusiveness and deceptive speed, which was seen during all three years as a starter for Clemson. Lawrence carried 60 times or more in each season and even surpassed 100 carries for 563 yards and nine touchdowns during his 2019 sophomore campaign. Rushing touchdowns typically receive a couple more fantasy points than passing touchdowns, creating extra incentive to focus on dual-threat quarterbacks. This is why quarterbacks like Kyler Murray and Lamar Jackson ascend to the top of fantasy quarterback must-haves. Combine Lawrence's rushing upside with his passing efficiency and you'll find a fantasy gem in the ninth or tenth round of fantasy drafts as your QB1. Grabbing a dual-threat quarterback this late in the draft is rare, as Joe Burrow and Matt Ryan are the quarterbacks Lawrence is sandwiched between, with the latter option providing zero rushing ability. Lawrence is going as the QB14 with an ADP of 120, which is 21 spots lower than Burrow. Recognize the value Lawrence provides and punt on Burrow to secure a talented wide receiver such as rookie Devonta Smith (WR39/ADP 96), Will Fuller V (WR40/ADP 100), or Corey Davis (WR43/ADP 106) to strengthen your roster.
Travis Etienne and James Robinson should both be heavily utilized in the offense, despite Meyer using first-round draft capital to sign Lawrence's teammate. Yes, their chemistry is already developed, and Etienne possesses an exceptional burst and sure hands to be an asset in the Jaguars' passing attack this season. However, fantasy managers will have to pay a premium to draft the Clemson rookie running back as the RB20 versus landing Robinson as the RB33, which would be three full rounds later in drafts. Don't write off Robinson just because a new regime drafted Etienne in the first round. Injuries and transitioning to the speed of NFL defenses are just a couple of the notable issues that can limit a player's ceiling and quell expectations. Most teams rely on a running back by committee (RBBC) approach but Robinson had the backfield all to himself on a poorly coached team that lacked depth in its backfield despite implementing a run-heavy approach. He will definitely fall short of the 300 touches that led him to an RB7 finish during his rookie season in 2020 but his 4.5 YPC average and 12th-ranked juke rate will definitely be used in this newly formed offense, especially near the goal-line.
The wide receiving corps for Jacksonville will impress quite a few people in 2021. Although Meyer and the front office spent a fifth-round draft pick on Ohio State tight end Luke Farrell to play alongside James O'Shaughnessy, the reality is that D.J. Chark, Laviska Shenault, and Marvin Jones form an underrated trio of wideouts that will have targets funneled their way. The problem is that two of the three Jaguars' wide receivers are valued extremely low, while the third receiver was challenged by Meyer to gain muscle to improve on contested catches. Take advantage of Shenault (WR46/ADP 110) and Jones (WR52/ADP 127) being available in the 10th round or later, as both players exceeded expectations in 2020 and are once again being undervalued. Investing in Chark will require a sixth-round pick and after the regression, he experienced in 2020, is it really worth taking a risk in the sixth round and passing up on Courtland Sutton (WR28/ ADP 66) or Chase Claypool (WR31/ADP 70) who are on more prolific passing offenses?
What is D.J. Chark's Floor & Ceiling?
Chark rose to fantasy relevance in his second year in the league, where he started 14 games and was peppered with 118 targets from rookie quarterback Gardner Minshew III. The 24-year old turned this opportunity into 12.6 fantasy points per game in half-PPR formats, resulting in a WR16 finish. At the time, however, there was no Laviska Shenault or Marvin Jones. Leonard Fournette was the marquee player but Chark had almost no competition for targets, with Keelan Cole, Chris Conley, and Marquise Lee comprising the relevant wideouts. Fast forward to 2021. A new RPO-styled offense under Urban Meyer and OC Darrell Bevel is likely to be implemented around Lawrence and Etienne, with the wide receivers being a product of the offense, not a feature. Factor in the growth of Shenault entering his second season with the organization and the presence of Jones, who continuously exceeds his pre-season ADP by delivering explosive down-field plays to quickly become a trusted target.
Where does this leave Chark's floor and ceiling? During his regression season in 2020, Chark saw double-digit targets only twice, including a disappointing seven reception, 45-yard outing on 14 targets against a bad Detroit secondary. However, he bounced back on 12 targets against another bad Houston Texans defense two weeks later, producing seven receptions for 146 yards and a touchdown. This is extremely frustrating because it shows Chark's inconsistency with contested catches that yielded a 58.8 percent contested catch rate, higher than Shenault's (56.2%) but much lower than Jones' (72.7%) during his time in Detroit. Chark was challenged by Meyer this offseason to gain more weight to add onto his slender, 6'4" frame that should allow him to win one-on-one jump balls and other contested scenarios. However, weighing in at 198 pounds, it becomes clear that target separation is key to his success. Fortunately, Chark averaged 1.6 yards of separation from the closest defensive back when targets arrived in 2020, much higher than Shenault who averaged just 1.22 yards of separation.
It's tough to predict Chark's floor and ceiling on a new offense but he has acknowledged that 2020 was a floor season and that he will never again perform as poorly. Will Meyer's motivation return Chark to 2019 form? I honestly don't think so. It's likely Chark winds up as the second or third option on the offense, as Jones' experience in multiple systems and lethal downfield playmaking ability will elevate him to the WR1, while the development of Shenault as the team's slot wideout and possible usage as a hybrid split-back will usher in unique scoring opportunities to add additional value as the WR2 in Jacksonville. This isn't discounting Chark's athletic profile or what he managed to do in 2019, however, he has numerous skilled players to compete with for targets, which means he will need to be hyper-efficient. This is something I don't see happening, meaning Chark's floor sits in Flex or WR4 territory, while his ceiling hovers around mid-WR3 territory. This indicates that he is currently valued precisely at his ceiling as the WR30, which is an investment fantasy managers would be wise to pass on. Take the better value by drafting Laviska Shenault and Marvin Jones in later rounds, as Chark is capable of WR1 weeks but will disappoint on a weekly basis once again if taken at his current ADP of 69th overall in 2021.
STAY IN TOUCH
Sign up for FantasyData's newsletter and get awesome content sent to your inbox.
We'll never share your email address and you can opt out at any time, we promise.
---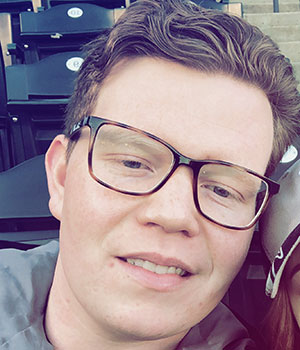 Matt is an avid writer and enjoys analyzing the game within the game that is fantasy sports. Music is another constant in his daily life. Matt loves spending time with his fiancé and three pets, which typically involves some type of outdoor exercise or adventure. He likes to read, listen to Podcasts, and is constantly motivated to create the most accurate and engaging content in the fantasy sports industry. Pat McAfee is a massive inspiration to Matt, along with his parents and friends. He is guilty of ordering the same menu item at restaurants.