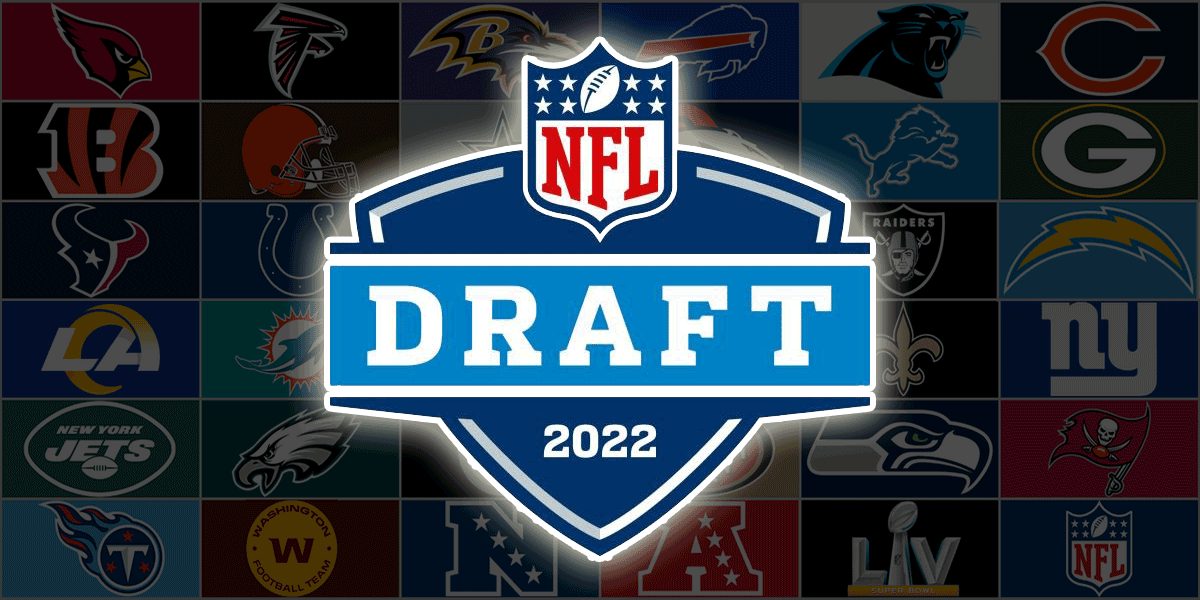 Final NFL Mock Draft 5.0
---
Jake Oliver's NFL Mock Draft 5.0
This mock will NOT include trades. I'll be focusing on the needs of each team and what I think that team does. This year's NFL draft is quite different than years past. Instead of it being a QB-heavy draft, I wouldn't have a single QB in the top-15 or so players if this was just about talent. Rather, this draft is beyond loaded at the EDGE, OL, CB, and WR positions. I would be shocked if at least 5 OL and 5 EDGE players weren't taken in the first round alone. If your team needs help in the trenches, this is the year to go get that help. After all, trenches are what decide NFL games more often than not. Just ask Burrow if his offensive linemen could've blocked Aaron Donald for more than 2 seconds how the Super Bowl would've ended. I'm a huge believer that if you want to truly win the Super Bowl, or be a great team, you need a good offensive and defensive line. Of course, a lot can change on player values and team needs following the NFL combine and NFL free agency. It's hard sorting through the smoke, fire, and embers. This isn't what I would take if I were the GMs, but what I think happens.
Some popular names that did not make my first-round mock draft: Nakobe Dean, Kyler Gordan, Matt Corral, Sam Howell, Lewis Cine, David Ojabo
---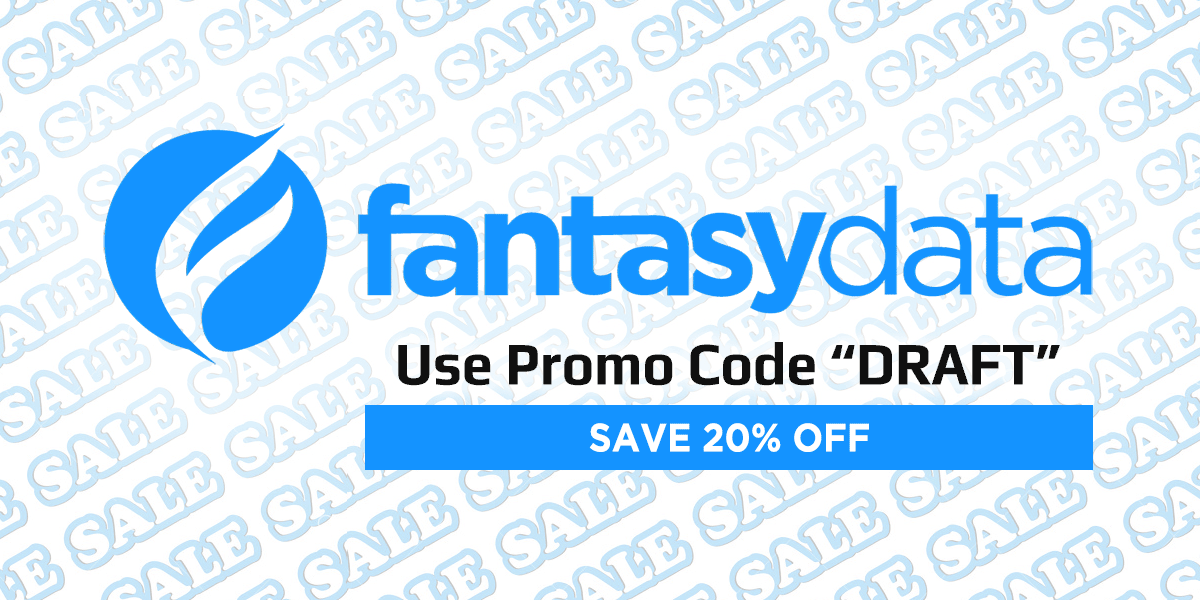 Exclusive NFL Draft Sale!
FantasyData is having a site-wide sale on all its subscriptions. Take advantage of this limited-time offer
Get 20% Off when you use Promo Code: DRAFT at checkout.
---
Final NFL Mock Draft
1.01 | Jaguars: Travon Walker, Edge, Georgia
After consulting with some people, the smoke could very well be real with Walker to the Jags. Rumors are that Baalke sees Walker as an Aldon Smith-type player. It's no secret the Jags need edge help. They made the position they were taking #1 overall clear after they signed Brandon Scherff and franchise-tagged Cam Robinson. Travon Walker has been flying up the leaderboard for the draft. He's a talented former 5-star recruit. He's a 3-down player who can provide coverage, pass-rushing, or run-stopping plays. Strong, mobile, and agile, Walker would fit the Giant's system perfectly. To make it, even more, sweeter, Walker had 36 QB hurries last season. He would form a great combo with Josh Allen in their edge room. Walker's impressive combination with a 4.51 40, 4.32 shuttle more likely sealed him as a top-10 pick. He's a high-ceiling, low-floor prospect, one that could pay off handsomely for the Jags. Or it might cost Baalke his job.
1.02 | Lions: Aidan Hutchinson, Edge, Michigan
This would be the gobsmacking steal of the draft in my opinion. Hutchinson is the #1 prospect in the draft and should not be here at #2. Yet, it's becoming increasingly likely that it could happen. That best player is an edge rusher, Aidan Hutchinson, from Michigan. He's a violent pass-rusher that tries to bulldoze his way through linemen. While he needs to learn some new techniques, he has a great burst off the line of scrimmage. His 4.74 40 proves how fast he is. He's a building block for that D-line. As such, getting a monster in the trenches will surely help that. This would be a franchise-changing move for the defense. I could see Hutchinson providing the same impact Nick Bosa provided to the 49ers. Plus, he's a hometown boy staying in Detroit.
1.03 | Texans: Ahmad "Sauce" Gardner
The Texans need everything, including a cornerback that would fit perfectly in new head coach Lovie Smith's defense. Ahmad Gardner is an excellent corner. He's got great hands, ball skills, and fluid motions to keep up with WRs. Long, Lean, and athletic, Sauce will help take pressure off of the Texans' defenders. Sauce would automatically be the #1 corner for Houston. He's easily the #1 CB in the draft. Don't forget that he never allowed a TD in college and has no plans to allow one in the NFL. He would be the best corner the Texans have had since well, for as long as I can remember.
1.04 | Jets: Ikem Ekwonu, OT, NC State
The Jets believe they drafted their franchise QB in Zach Wilson. Therefore, they must protect Wilson unless they want another Darnold. They hoped they draft their franchise LT in Mekhi Becton too. However, he's been dealing with injury issues and there's concern those don't go away. Either way, this Jets team needs offensive line help in a bad way. If they truly want to see what Wilson can do, they got to keep him healthy and upright. Ikem is battling Neal for the rights of OT1 in this draft class. He's a Day 1 starter at either left or right tackle. He's technically sound and strong. This would make 3 out of the Jets' past 4 first-round picks to be drafted on OL. In my opinion, Ikem is the #1 OT in the draft. Getting the OT1 in the draft here is a no-brainer in my opinion.
1.05 | Giants: Charles Cross, OT, Mississippi State
It's obvious the Giants need OT/OL help. I don't think they leave the first round without an OT. Getting what some say is the best OT in the draft at the 5th pick is a steal in their eyes. Cross is quite fast and agile for his size. Able to block well in rush or pass. He can grow with Dimes and help him get back on track. Charles is a proven performer and would become the best tackle and LT the Giants have had in a decade. Plus, this allows them to move Andrew Thomas to RT which is a better spot for him. This is a home run pick for the Big Blue. It's far too important, especially in today's NFL. Danny Dimes in the pocket and see what he can be. It's crucial to the team's future.
1.06 | Panthers: Evan Neal, OT, Alabama
The Panthers miss out on their #1 target which is Charles Cross but landing Evan Neal is a sweet prize nonetheless. The Panthers missing out on Willis might be a good thing. While it's still incredibly possible that they take Pickett here, I'm going with them taking the smart route. They need an LT no matter who the QB is. If they don't get an OT, then the mystery QB will be seeing ghosts faster than Sam Darnold in New York. Neal is a proven starter in the SEC and will start Day 1. Neal plays with a strong mix of balance and speed. After a lot of snaps the last two seasons, Neal is ready to become the Panthers' franchise LT and ensure that the QB's blindside is protected.
1.07 | Giants: Kayvon Thibodeaux, Edge, Oregon
The slide for Thibs is over as the Giants win the draft or the first round with their top-2 picks. They get a franchise OT and a franchise edge rusher. Not bad at all. Thibs has length, strength, speed, and extreme raw talent that will be able to be molded to succeed. Additionally, it's hard to take him out of the lineup, even when hurt. Twice this year, he came back from injury just to play football instead of just preparing for the NFL draft. He's a proven star in the making and would give the Lions an immediate upgrade in the edge-rushing department. Combining him with Azeez Ojulari in their edge room would make for a terrific young duo.
1.08 | Falcons: Jermaine Johnson, Edge, Florida State
The Falcons need help at nearly every position besides TE. In a perfect world, they trade down to acquire some more draft capital. Ultimately, this pick came down to Garrett Wilson or Johnson. An Edge rusher or a WR is a tricky decision but I ultimately went with an edge because of how much harder it is to truly get a game-changing talent there. Jermaine Johnson stole the Senior Bowl show away with his impressive technique, power, and speed. Johnson won ACC Defensive Player of the Year. Using his 3-down edge playing capabilities, he'll never have to leave the field and can aid the Falcons in rising from the NFL defense graveyard. They will have a talented pass-rusher and cornerback as cornerstones of their defense. I wouldn't be surprised if they take Kenny Pickett though if that happens, expect chaos further down the draft board.
1.09 | Seahawks: Derek Stingley Jr., CB, LSU
This is the floor it seems for Stingley. Due to missing so much time the last couple of years with injuries, his draft stock went from top-5 pick to just first round. Stingley Jr. is a bit of a conundrum. He's dealt with injuries the past two years, but the talent is undeniable. If you saw his freshman year, you know he has the potential to be the #1 CB off the board. He's a 5-star talent with great measurables. He's fast, able to read the QB's eyes, and would assist the Seahawks' meager secondary a ton. He's a solid playmaker and has the potential to be a bright star. Derek can help rebuild the legion of boom.
1.10 | Jets: Drake London, WR, USC
The Jets will either go for an edge rusher or Drake London. It depends on who is available. I have the Jets prioritizing developing QB Zach Wilson and helping the team keep pace on offense with the rest of the NFL. Despite not running at the combine or pro day, London is still rising on NFL draft boards. The Jets need a big-bodied playmaking WR to partner with Elijah Moore. Giving Wilson as big a target to throw to will help his inaccuracy and deep-ball. London would bring size, speed, huge catch radius, and an obscene amount of toughness to Gang Green. The 6'4 WR would tower over DBs. In fact, before his broken ankle, he almost had 1,000 yards receiving in only 8 games in his last year at college. No worries on the ankle either as he will be ready to go by rookie minicamp. The Jets' offense would be set up for years with their two-star young WRs.
1.11 | Commanders: Garrett Wilson, WR, Ohio State
In a shocking twist, the Commanders wind up with a huge steal and get their future WR1, sorry Terry. This would give Carson Wentz the best duo of WRs he has had to throw to in his entire career. It's the perfect move that can jumpstart an offense that is in need of some firepower. Garrett plays aggressive, fast, and knows how to run routes. He's a YAC monster and would make many big plays. He ran an impressive 4.38 40. At the combine, he was making impressive catches and easily cemented his spot as the #1 WR in my opinion. Wilson will use his route-running and speed to be the deep, fast option.
1.12 | Vikings: Trent McDuffie, CB, Washington
The Vikings get a badly needed DB for their weak secondary while getting a top CB rookie talent in Trent McDuffie. The Vikings can't keep relying on Pat Pete and a bunch of other guys. They need that true #1 cornerback. This pick came down to Trent or Kyle Hamilton and with Harrison Smith still there, I have them taking the CB that can help bring the Vikings defense back to what it once was. Trent is good at coverage and ball skills. Yet, what really shines is his speed and tackling skills. He's a punisher in the outside run game. Trent will rack up the tackles.
1.13 | Texans: Kyle Hamilton, S, Notre Dame
The Texans completely revamp their weak secondary while getting a top-5 athletic talent at safety in Kyle Hamilton. The slide is over for him as he goes to Houston. Getting a potential generational type of safety would be perfect. Kyle is my top athlete in this draft. He blends smarts, instincts, agility, range, speed, and more into a top-tier football player. Houston badly needs help on defense. So to get a 5-tool safety that will be a Pro Bowler and start day 1 will make their fans very happy. With no true need at WR and the top-4 edge rushers all gone, they go BPA and take Hamilton.
1.14 | Ravens: Jordan Davis, IDL, Georgia
It's no secret the Ravens need D-line help, even after re-signing Calais Campbell. heir defense was getting rushed and passed all over left and right last year. So, why don't they go corner here? Well, this draft is filled with talented cornerbacks, but not nearly as many talented run-stoppers at the IDL position. Thus, they take the pocket pusher, Jordan Davis. He's the #1 IDL player in this year's draft. Davis is a 2-gapper, 3-down player. He stuffs the run and ensures that the interior of the line is taken care of. With so many talented running backs in the AFC North, the Ravens must find someone to help stop the run.
1.15 | Eagles: Jameson Williams, WR, Alabama
The Eagles badly need another WR to pair with Devonta Smith. Jalen Hurts needs more reliable targets if he's ever to develop as a solid passer. He only has one year to prove his mettle since the Eagles are loaded with picks to trade up for a QB in 2023. Although Williams is hurt, he should recover within a few weeks of the season starting. Jameson is a high-risk, high-reward WR. Jameson has talent and speed and comes at a discount after tearing his ACL in January. The issues with Jameson are his blocking and his play effort. I think Siranni will fix that. What Williams brings to the table is an explosive, dangerous, and wide-catch radius receiver. He's a YAC monster who will eat up huge chunks of yards.
1.16 | Saints: Malik Willis, QB, Liberty
With the Saints' #1 target of Wilson off the board and after trading up, I have them taking the best option on the board, Malik Willis. It's no secret the Saints need a long-term answer at QB. Jameis only got a 2-year deal that the Saints could cut after one year. Plus, with Jameis, Willis can sit for a few weeks to a year. It does help that the team would have an amazing offensive line to help Willis mature faster as a QB. Malik has tons of arm power, but his accuracy is suspect and he's prone to making the wrong reads/decisions. At Liberty, he struggled mightily with sacks/interceptions due to a very porous OL. This is the type of pick that the Saints make with an eye on the future, although I still think Pickett or another QB will be better than Willis long-term.
1.17 | Chargers: Trevor Penning, OT, Northern Iowa
After acquiring J.C. Jackson, Khalil Mack, Gerald Everett, and re-signing Mike Williams, the Chargers have limited needs. They still need an RT to replace aging Bryan Bulaga and to shore up their IDL/run-stuff game. With the top two IDL players, Davis and Wyatt, gone, they pivot to the best tackle remaining. Senior star tackle Trevor Penning would be perfect for the Chargers. He's a beast in the rushing game, attacking defenders with power, speed, and strong hands. He's still learning to refine his pass-blocking but has all the makings of being an NFL-Caliber LT starter in the NFL. With Slater already entrenched at LT, they would make Penning their starting RT and he has Pro Bowl-caliber potential. This would be a smash pick for them. Protect Herbert as he leads you deep into the playoffs! They have to protect their future of the franchise.
1.18 | Eagles: Kaiir Elam, CB, Florida
The Eagles need help at cornerback. They must get someone that can play opposite the aging great Darius Slay. Here, they take the cornerback out of Florida, Kaiir Elam. He compares to Jaylon Johnson and is related to former safety Matt Elam. Kaiir has great size, length, and speed to match up with nearly any WR. He can be patient, has fluid hips, and knows when to pounce on the ball. He'll play in zone or man and has improved his tackling. He would immediately slot into their #2 CB spot and play a ton. The Eagles need their defense to be top-notch this year.
1.19 | Saints: Chris Olave, WR, Ohio St.
The Saints love their Ohio St WRs and they get a good one here to serve as the WR2 for Jameis/Kenny and alongside returning star Michael Thomas. Olave's an elite route runner with speed for days. Olave performed great at the combine running a blazing 4.39 40 while showing off his hands. Scouts compare him to Terry McLaurin and if that's true, then that would be a terrific grab by the Saints. Chris plays tough and bigger than his 6'0 frame. The Saints can't enter the season without more WR depth and with no great OT left to take, they go after a great WR. Wait for the 2nd round before they snag an OT.
1.20 | Steelers: Desmond Ridder, QB, Cincinnati
Yes, this is a shock, but it shouldn't be. While he's my QB4 after Howell, it's no secret that Mike Tomlin loves Ridder. If the Steelers can't trade up for Pickett or Willis, then getting Ridder here would be the next best thing. Ridder's draft stock is rising after an impressive combine. He made excellent throws and ran an amazing 4.52 40. He's a mobile QB with a strong QB intelligence and an understanding of how to make passes/and do what's best. He understands what the defense is trying to do and makes throws. He's a leader that will lead teams to the playoffs. I don't know if he ever will be elite or win a Super Bowl, but he would carry on the Steelers' traditions of being constant contenders. He's a weaker arm Big Ben, or a more mobile Alex Smith. Either way, those QBs consistently were in the playoffs and Ridder has that same career outlook. It would be a good pick for the Steelers and really make Najee Harris, Pat Freiermuth, and Diontae Johnson shine in fantasy. Ridder has a ton of potential and the Steelers just might be the ones to help him achieve it.
1.21 | Patriots: Quay Walker, LB, Georgia
Quay is a freak athlete with the ability to do everything you want an LB to do. He reminds me of D'onta Hightower in his prime. Walker is a disciplined player that can read play designs while having enough speed to catch running backs, tight ends, or most WRs. He's able to cover and play up in the box. Strong arms with flexibility enable him to tackle well. This might be a reach but Walker's hype is rising fast and the Patriots have perhaps the biggest need for a linebacker. Just check the betting odds and you'll see that. The other LB that was considered here was Devin Lloyd but Bill B loves his SEC players.
1.22 | Packers: Treylon Burks, WR, Arkansas
Yes, the Packers badly need a WR. They dealt Adams and right now Allen Lazard as their WR1. I doubt Aaron Rodgers thinks the team can compete with a WR corp like that. Plus, they snipe the Cardinals. Anyways, Burks has a ton of potential and can become the next stud WR to play with Rodgers. This could be Rodgers' last year with the team and you know they badly want to win. Burks is a talented playmaker that can line up in the slot or outside. Even better, he's a great jump ball catcher. He'll even play wide back like Deebo if he's asked. Treylon and Garrett Wilson are 1a/1b in this year's WR draft class. Burks' struggled a tiny bit at the combine running a slower than expected 4.55 40, but I am not worried. He's proven his skills in the game and on tape. He would give the Packers a much-needed WR1. If he reaches his comp of AJ Brown, then this is an absolute dinger of a pick.
1.23 | Cardinals: George Karlaftis, Edge, Purdue
The Cardinals get a massive steal with what some say is the Edge Rusher4 in this year's draft. Yet, he slips to 23 for the Cardinals who badly need to replace Chandler Jones in the edge dept. Playing opposite JJ Watt will help Karlaftis develop quicker and have 1 on 1s while rushing. He's not getting near enough hype. He's explosive, powerful, and angry. Once he refines his technique and learns how to channel that anger, watch out. This could end up being a major steal. The Cardinals will need plenty of defensive help if they hope to compete with the Rams in the NFC West. It's a necessary pick and a wise pick even though it's unsexy unlike Coach Kingsbury. At least it should be either edge or IOL Zion Johnson.
1.24 | Cowboys: Zion Johnson, IOL, Boston College
After yet another embarrassing playoff loss, the Cowboys' days of running the table in the NFC East are numbered. Zeke is getting older and so is their talented offensive line. They brought back Gallup and Schultz while losing Amari Cooper and Connor Williams. Thus, you could say O-Line is the obvious want for the team and Zion is the best player on the board at this spot. Furthermore, the team dealt with so many injuries to their O-Line, part of it due to the players getting older. In order to maintain their line for Zeke and Dak, they take Zion Johnson. Zion is able to play guard or tackle. This provides flexibility to the Cowboys. I see him as the future LG starter, replacing Williams. They take the best IOL available and try to protect their stars for as long as possible. Maybe then, Dak won't be forced to run 13 yards to end the game or be sacked by a monster pass-rush so much. They got to protect Dak if they want any chance to go further in the playoffs.
1.25 | Bills: Andrew Booth Jr., CB, Clemson
With Tredavious White recovering from a late-season ACL tear and their lack of depth at CB, it'd be wise for the Bills to add an impact corner that has been sliding for some reason. Booth Jr would pair with a healthy White to become one of the best CB duos in the NFL. He's a technique-sound corner that does everything well. He's an excellent athlete with good hands, and ball skills, and knows how to run routes. While he isn't known for making huge splash plays, he's as consistent as they come. Andrew's got the ability to play in any scheme. In the new-age NFL where they never stop passing, having enough corners is impossible. You don't have to worry about Booth as he reminds me of Aqib Talib. The Bills would love his fiery work ethic and attitude.
1.26 | Titans: Devin Lloyd, LB, Utah
If Lloyd was able to play in the SEC, he would be a top-ten pick right now. However, due to playing at Utah, and in the PAC-12, he's being slept on far too much. Devin's a playmaker first and foremost. He's got insane speed which allows him to cover sideline to sideline. He knows how to tackle to ensure the guy goes down and can cover or play man-to-man against the best. He's a team's swiss army knife on the defense. The Titans badly need an LB and this would be a perfect fit for them. He would take so much pressure off their D-Line and corners. Lloyd did as well as he could in the combine and would fit the Titans perfectly.
1.27 | Buccaneers: Kenyon Green, IOL, Texas A&M
The Buccaneers need help at cornerback and offensive line. With Tom Brady now back in the fold, the need for a QB is dead. Godwin was re-signed, Evans is still there, and they signed Russell Gage to be their new WR3. That means they no longer truly need a WR in the first round. All the top CBs are gone and I'm not sure a safety like Daxton Hill will truly help as much as protecting Brady will help. After all, Brady is about to be 45 and must be protected if this team wants to be a Super Bowl contender. They lost two interior offensive linemen so that's the move here. Green can slot right in and be a day-one starter for Tampa Bay. Green has pro bowl potential. He's a bulldozer that knows how to use his power to push back against rushers. He's got good leverage and strong hands with a solid frame.
1.28 | Packers: Devonte Wyatt, IDL, Georgia
Honestly, the Packers will most likely just take the best player available here. That's why I have them taking Devonte Wyatt. He's a talented interior pocket collapsing pass-rusher that would provide a long-term complement to Rashan Gary and Kenny Clark. He's an explosive athlete with strong hands, power, and range. He would really aid the Packers in helping their defense keep games low-scoring while aiming to finally break that playoff curse. The 49ers beat them with strong DL play, it's time for the Packers to return the favor. The Packers would be set to stop the run game and wreak havoc on the interior of the opposing QB's pocket.
1.29 | Chiefs: Jahan Dotson, WR, Penn St
After the Chiefs signed Juju Smith-Schuster, I didn't think they were going to have to draft a WR. Then, they traded away star WR Tyreek Hill to the Dolphins. It was a stunning trade. No one was expecting it and it promptly forced the Chiefs right back into the market for a WR. While I think the Chiefs attempt to trade up to acquire a higher-tier WR, they stay put here and take Dotson. Dotson is no slouch either. In his final year at Penn St, Dotson had 91 receptions and 1,182 receiving yards. That's pretty good. He's agile, a skilled route runner, able to separate, and has strong hands. He's not nearly as fast as Hill, but he's good at the deep ball by using his hips and separating ability. Dotson would be a great WR2 to Juju for the Chiefs.
1.30 | Chiefs: Boye Mafe, Edge, Minnesota
The Chiefs badly need a pass-rusher that can complement Chris Jones. Frank Clark is not the player they thought they were getting. He's a talented pass-rusher. My Comp for him is Rashan Gary. The Chiefs' edge rush room would be set for a while with Mafe and Jones. He's an explosive athlete with strong hands, power, and range. Mafe can get after the QB along with sealing the edge of the run game. KC is trying to win now and Mafe would help them do that the most. As we have seen time and time again, defenses win championships.
1.31 | Bengals: Daxton Hill, S, Michigan
The Bengals spent a ton on improving their OL this offseason. They've signed La'el Collins to play tackle, Alex Cappa to play Guard, and Ted Karras to play center. Due to that, I have them addressing their secondary, this time it's safety Daxton Hill. I almost went with Kyler Gordon, the CB out of Washington but decided against it. They need a special talent that can aid in free safety but can tackle hard. That's why they should take Daxton Hill. Hill is a fast playmaker that can play the rush, cover, or do anything you need. He reminds me of a much-younger Honey Badger. He doesn't excel at any one aspect but does everything quite well. They need that facing the Watson-Bears, the Ravens, and the Steelers.
1.32 | Lions: Kenny Pickett, QB, Pittsburgh
In this dream scenario, the Lions land the potential QB1 of the draft with their last pick of the first round. With Goff, Pickett can sit for a few weeks to a year. Kenny is an NFL-Style QB that is ready to start day 1. I have him having Kirk Cousins/Derek Carr type potential, which is plenty good enough for the Lions to push to make the playoffs. Pickett has a steady/strong arm, is mobile, and is very accurate. He does everything well, but nothing is stand-out special. He's a solid QB that you can rely on. He would be the long-term answer and immediately push to start Week 1 with the Lions. He is the most pro-ready QB in this draft.
As always, May the Force be with You... and Happy NFL Draft Season!
STAY IN TOUCH
Sign up for FantasyData's newsletter and get awesome content sent to your inbox.
We'll never share your email address and you can opt out at any time, we promise.
---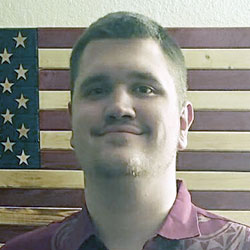 Jake is a native Phoenician and die hard fan of all the Arizona sports teams as well as the NFL and MLB. He is a Christian and a college student pursuing a dual degree in Sports Management and Sports Journalism. He is currently writing for DynastyNerds as well as a site expert at Fansided. He is obsessive about sports and stats. Jake's other hobbies include music, movies/TV, traveling and studying history. He is an avid Star Wars, Marvel, and DC fan (nerd). He wants you to know that the Jedi were the reason the Republic fell and that Dynasty>redraft. You can follow him on twitter @Darthdbacks or Discord @DarthDbacks. He is Open to doing any AMA's or podcast guest spots.