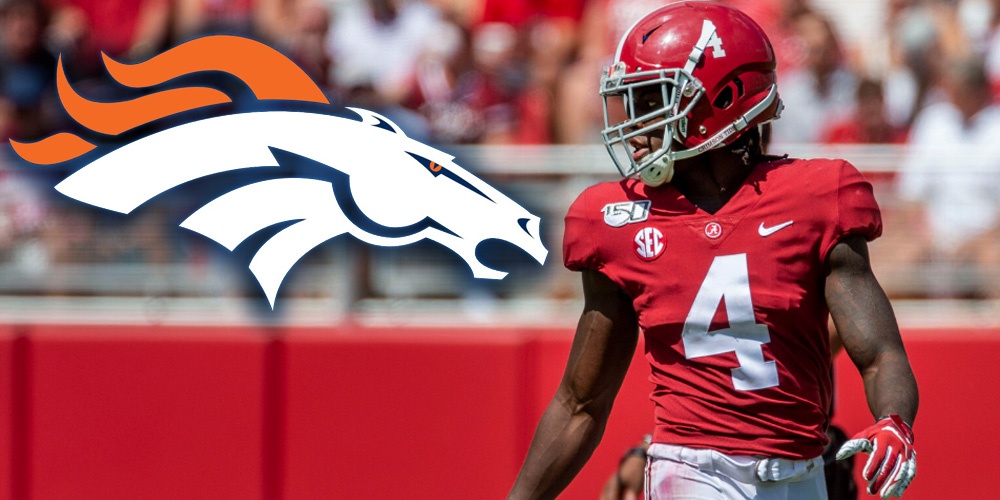 Jerry Jeudy Fantasy Forecast
---
Jerry Jeudy Fantasy Era in Denver Begins
The 2020 NFL Draft has emerged as one of the deepest and most talented wide receiver classes in recent history, with six wide-outs drafted in the first round. Surprisingly, the (arguably) number one receiver in the draft was not the first player selected at his position. Jerry Jeudy, the best route-runner in the draft with next-level agility and the ability to turn a corner on a dime, was drafted by the Denver Broncos with the 15th overall pick in the first round. The landing spot is not surprising as the Broncos were eager to add another offensive weapon; the fact that Jeudy was not the first WR selected and made it near the middle of the first-round is shocking.
Jeudy enters the league with a chip on his shoulder after several teams, including the Las Vegas Raiders, New York Jets, and the San Francisco 49ers, all elected to pass on the stud pass-catcher. Interestingly enough, the Raiders passed on Jeudy by selecting another wide receiver and Jeudy's college running-partner, Henry Ruggs III.
College Domination
Jerry Jeudy officially joins the ranks of fellow great Alabama Crimson Tide wide receivers turned first-round NFL Draft pick.
Jeudy's collegiate accolades are admirable. As a Freshman, he was a member of the Crimson Tide's 2017 National Championship team. Although Jeudy did not see a large volume of touches as a freshman, only catching 14 receptions, he managed 18.9 yards/reception, indicating his play-making ability at a young age.
Jeudy skyrocketed to an elite-level his Sophomore year. With the help of gunslinger Tua Tagovailoa, who threw for 3,996 yards and 43 touchdowns on his way to a Heisman Runner-Up finish in 2018, Jeudy posted eye-popping numbers. In 15 games, Jeudy hauled in 68 of 91 targets for 1,315 yards (second in SEC to A.J. Brown) and 14 touchdowns (tied-third nationally). He was a 2018 Consensus first-team All-American and won the Fred Biletnikoff Award for the nation's best wide receiver. Jeudy topped 19.3 yards/reception, with a 20.8% Target Share and 74.70% Catch Rate, displaying his impressive pass-catching prowess and ability to create with the ball in his hands. These aspects of Jeudy's dynamic skillset will separate him from his fellow wide receiver class as he looks to make an immediate impact in the NFL.
Jeudy continued to display his elite talent during his Junior year at Alabama. In 13 games, Jeudy snagged 77 of 102 targets for 1,163 yards, an average of 15.1 per reception, and 10 touchdowns. He had a 25.10% Target Share and 75.50% Catch Rate, continuing to craft his reliability as a pass-catcher.
Jeudy compiled an impressive college career on his way to being a first-round draft pick. He generated 7.8 YAC (Yards After Catch), 15 Missed Tackles Forced, 17.2 YPR (Yards Per Reception), which ranked in the 81st-percentile for NCAA wide receivers, and 5.9 receptions/game, highlighting his staggering speed, proficiency to turn a short catch into a large gain, and break ankles.
Jerry Jeudy is Denver bound 💨#NFLDraft pic.twitter.com/r1UO9gzfQV

— ESPN College Football (@ESPNCFB) April 24, 2020
Fantasy Implications
Jerry Jeudy joins a high-powered, revamped offensive unit in Denver. Jeudy will line up opposite of Broncos' current WR1 and 1,000-yard receiver, Courtland Sutton, as well as soon-to-break-out TE Noah Fant. With the addition of Melvin Gordon in the backfield, along with the back-to-back 1,000-yard rusher Phillip Lindsay, the Broncos loaded up their offensive in hopes of providing second-year quarterback Drew Lock the necessary weapons needed to succeed in the NFL.
Jeudy will have to compete for touches from several different outlets of Denver's offense. Gordon and Lindsay are effective in the passing game, with Lindsay bringing in 35 receptions in 2019 and Gordon snagging 42 receptions for the Chargers. The Broncos 2019 second-string RB Royce Freeman also saw action in the passing game last season, catching 43 receptions. If Lock-led Broncos' offense is less dependable on their running backs in the passing game and seeks to air the ball out more, Jeudy should be a direct benefactor. Sutton, finishing 2019 as WR19, had a 95.5% Snap Share, which ranked eighth-best among WRs. Although this number should drop due to Jeudy's arrival, Sutton is an excellent receiver who commands targets and maximizes his opportunities. Sutton and Jeudy can coexist in this offense and produce at a high level. Noah Fant, the big-play Sophomore pass-catcher, compiled 562 yards in 2019, the 13th-most yards for tight ends. Fant will also compete for a piece of the target pie with Jeudy.
The addition of 2020 second-round selection, fellow wide receiver KJ Hamler, could dip into Jeudy's target share but should not impact Jeudy's fantasy production drastically. I believe both pass-catchers can thrive and excel in this new, explosive Denver offense, with Jeudy remaining the superior receiver.
Despite the crowded landing spot, Jerry Jeudy will be a top-three most impactful rookie in fantasy, especially in PPR. Jeudy is a highly-skilled wide receiver that can dominate possessions and create yards for himself. If Lock gets the ball into Jeudy's hands, Jeudy will make the big-plays that landed him in the first round of the 2020 NFL Draft. Jeudy will be able to carve out a sizeable role in Denver's offense, which will positively translate to his value in fantasy football. Jeudy should enter the season as the Broncos' WR2, a matchup-dependent flex consideration with high-upside, especially for PPR scoring.
In redraft, select Jeudy with confidence as he should be a late-round sleeper unless a Bama fan in your league reaches early on the young, first-class wide receiver.
STAY IN TOUCH
Sign up for FantasyData's newsletter and get awesome content sent to your inbox.
We'll never share your email address and you can opt out at any time, we promise.
---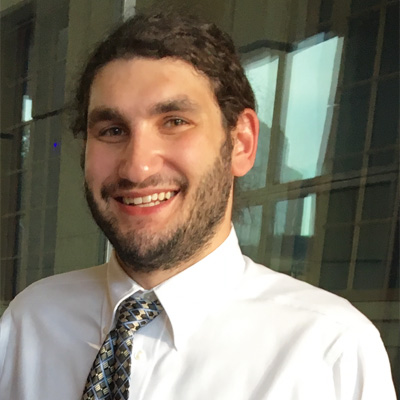 Josh is a Fantasy Football writer with 10 years of experience in competitive leagues. His professional background stems from the fast-paced world of sports media, with experience working for NFL Films and Thursday Night Football. His first-hand familiarity with the NFL gives him an interesting perspective in the world of fantasy football. Concurrent with his fantasy football analysis, Josh is a published sport and fiction writer. Josh resides in the Fishtown neighborhood of Philadelphia, Pennsylvania.