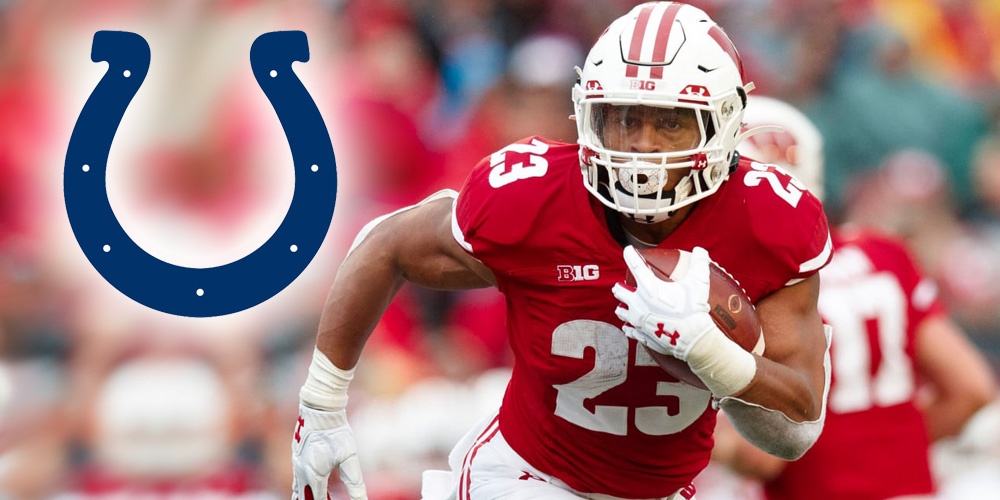 Jonathan Taylor Fantasy Forecast
---
Jonathan Taylor Arrives in Indy
The Indianapolis Colts traded up from the 44th to the 41st spot in the 2020 NFL Draft to select Wisconsin Badgers' star running back, Jonathan Taylor. Taylor fell into an ideal landing spot, creating a sizeable hype surrounding his potential in real-life and fantasy football. The Colts' offensive line, led by All-Pro guard Quenton Nelson, ranked 3rd as a unit in 2019 according to Pro Football Focus. As a whole, the Colts were 5th in rushing attempts (471), 7th in team rushing yards (2,130), and 2nd in 1st downs with 131, showcasing their commitment to the run game and the productivity created by the offensive line. Running behind this superb line, Taylor's addition to this backfield has serious on-field and fantasy implications.
College Legend
Taylor was a next-level talent in college with the accolades and numbers to back it. As a freshman, his 1,847 rushing yards was 3rd in the nation. During his sophomore season, Taylor's numbers increased, rushing for 1,989 yards, 1st in the nation. He earned his first unanimous first-team All-American selection, along with winning the Doak Walker Award, given to college football's top running back. Taylor continued to produce at a ridiculous level during his junior year. Taylor finished tied for 2nd in the nation with 2,003 rushing yards and repeated as a unanimous first-team All-American and Doak Walker Award winner. Taylor was also tied for 3rd in rushing touchdowns in 2019 with 21. Taylor chose to forgo his senior season, entering the league as the FBS' 6th all-time leading rusher with 6,174 career rushing yards.
According to playerprofiler.com, Taylor posted a 41.8% College Dominator, which is the percentage of a running back's total team yards and touchdowns in college. Playerprofiler.com deems that any value over 40% is considered excellent, so Taylor surpassing that number indicates his supreme ability. Taylor was a workhorse ball-carrier in college, something he can mirror in the NFL behind the Colts' outstanding offensive line.
Taylor's fumbling tendencies in college is a concern, losing 5 fumbles in 2019. Perhaps that is the reason why he was not a 1st-round pick in the 2020 draft. However, I think his fumbling issue is something he will overcome as he transitions to the NFL.
Jonathan Taylor running behind the #Colts offensive line is going to be so unfair. pic.twitter.com/nwF7O1WWQh

— Locked On Colts Podcast (@LockedOnColts) April 26, 2020
Fantasy Forecast
Despite the great destination, Taylor will have to compete during his rookie season. Marlon Mack is still under contract for 2020, coming off his 1st 1,000-yard rushing season, topping 1,091 yards on the ground, which was 11th most among running backs. Mack's 461 Total Yards Created also ranked 10th, and his 32.9 Yards Created/Game was 8th. His 13 Breakaway Runs was tied for 3rd among RBs, showcasing his natural explosiveness and playmaking capability. Despite these impressive metrics, Mack finished 2019 as RB22 in PPR scoring, totaling 181.3 fantasy points. A reason for Mack falling outside the top-20 was due to him being non-existent in Indy's passing game. Mack caught 14 of 17 targets for 83 yards and no touchdowns last season. Mack's lack of pass-catching expertise has made him expendable.
Taylor is more impactful in the passing game than Mack, catching 26 passes for 252 yards and 5 TDs in 2019. Depending on his usage, Nyheim Hines could potentially challenge Taylor in the passing game. Hines brought in 44 of 58 targets for 320 yards and no scores in 2019. Although a reliable target out of the backfield, Taylor could completely eat up Hines' snap share if Taylor hits his stride early. I do not believe Hines will impact Taylor's on-field production and fantasy value in any way. Hines' role in 2020 remains in question, but all signs indicate that Mack will still be involved in the offense and a running-back-by-committee approach will be in place for Mack and Taylor. Despite that, I believe by mid-season, Taylor will be the Colts' clear-cut RB1. Taylor is more than capable of handling 3-down back duties, a role he thrives in. Mack is an Unrestricted Free Agent after the 2020 season, further carving out the path for Taylor to take over as the running back of the future for Indy.
Taylor's college film shows an agile, powerful runner, indicated by his 4.39 40-yard dash time. He can burst through any openings and pick up large gains, raking up 6.3 Yards Per Carry average throughout college. Taylor is a home-run hitter and can take the ball to the house in an instance.
Taylor will be a hot commodity in all fantasy league formats with a chance to be an RB2 by year's end. A special talent like Taylor running behind a top-tier offensive line in an offensive committed to running the ball is fantasy stardom waiting to happen. In redraft, I wouldn't reach on him in the first few rounds but if the opportunity comes and he's available at a reasonable price, don't think twice. In dynasty, it appears Taylor is being selected as a top-3 pick in rookie drafts and is arguably the rookie RB1. Imagining Taylor running behind Indy's O-line is enticing enough for me to draft him first-overall in rookie drafts.
I am eager to witness how Jonathan Taylor's college production translates to the NFL, and if given touches early and often, he will be a fantasy rock star for years to come.
STAY IN TOUCH
Sign up for FantasyData's newsletter and get awesome content sent to your inbox.
We'll never share your email address and you can opt out at any time, we promise.
---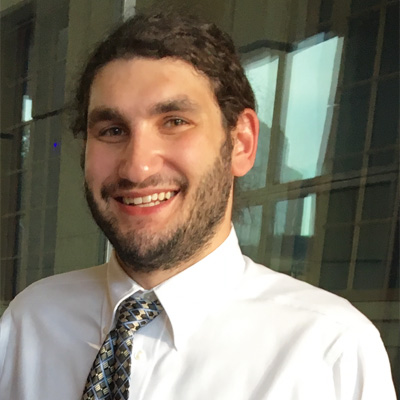 Josh is a Fantasy Football writer with 10 years of experience in competitive leagues. His professional background stems from the fast-paced world of sports media, with experience working for NFL Films and Thursday Night Football. His first-hand familiarity with the NFL gives him an interesting perspective in the world of fantasy football. Concurrent with his fantasy football analysis, Josh is a published sport and fiction writer. Josh resides in the Fishtown neighborhood of Philadelphia, Pennsylvania.