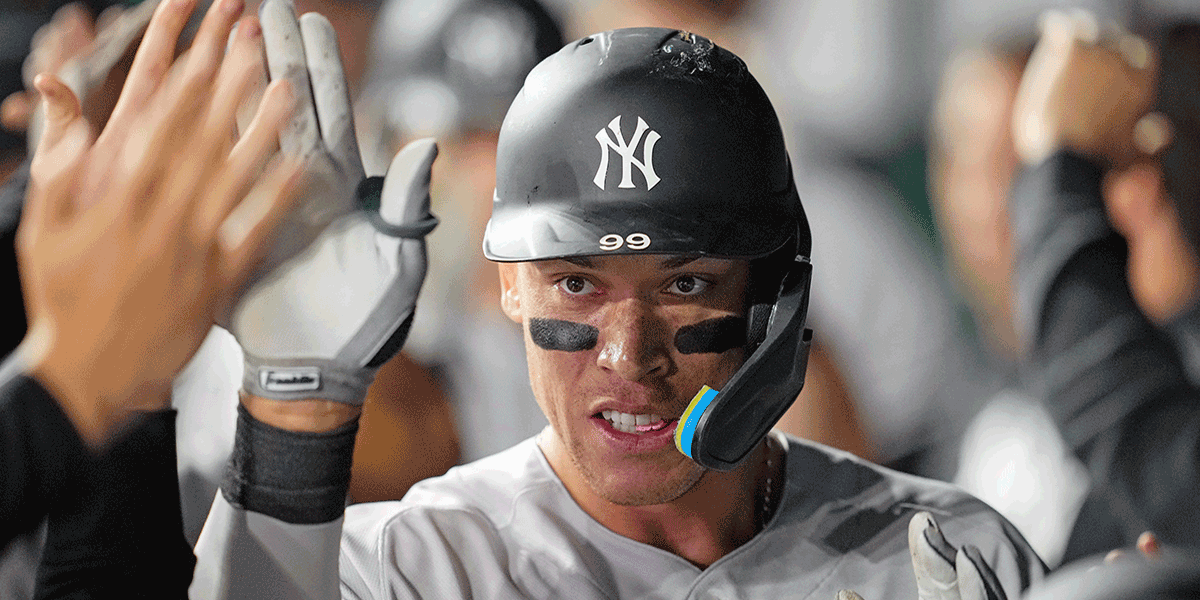 MLB Draftkings Picks Today: Daily Dose
---
MLB DraftKings Picks Today: Wednesday the 4th
Wednesday, Mary 4th provides us with a seven-game main slate of baseball with the first pitch coming at 7:05 p.m. ET. You will want to watch the weather in Baltimore, Boston, and Denver for potential late starts. Bats are safe and pitchers should be alright here as we are likely just looking at late starts if anything. Pitching continues to prevail early in the season so we need to pick our spots carefully with our bats.
The daily dose will highlight some red hot hitters in great spots along with some pitchers that have beatable matchups or low totals. The fantasy data favorite bats and arms values will be in the $4k and $6k range respectively. At the end of the article, we will provide our lineup for the night at the time of writing the dose. Let's get started.
Fantasy Data Favorite Bats
Aaron Judge NYY @ TOR ($5,900) — The New York Yankees have been red hot, winning 11 straight. The bat of Aaron Judge has played a big part in that. The stud outfielder has five home runs in his past six games and has posted double-digit points in four of the last six as well.
On the mound for the Blue Jays is left-hander Yusei Kikuchi, who Judge has gone yard off of twice in nine at-bats and also happens to destroy left-handed pitching. Over the past two seasons, the projected two-hole hitter tonight has gone 55 for 177 with 19 home runs and 117 runs batted in.
The 30-year-old has improved on his career-high batting average of .287 from last year thus far and is hitting a solid .303 and is tied for the league lead in homers. Judge averages the fourth-most points on the slate amongst hitters and is priced appropriately so, but there are some values out there to help you fit him in your lineup, including a couple of cheap bats playing at Coors Field.
Byron Buxton MIN@ BAL ($5,200) — Byron Buxton is averaging the second-most points on the slate amongst hitters (11.5) yet is priced as the eighth most expensive bat on the slate so he is a bit of a value. This is also the lowest his salary has been since April 15th. The Twins outfielder is batting .290 on the season with seven home runs and faces off against Kyle Bradish of the Orioles tonight.
Bradish has just 51 career minor league starts but did perform well in Triple-A Norfolk to start the season. Buxton hits well against right-handers, going 52 for 178 over his past 76 games against them and tallying 16 homers over that span. Take advantage of the matchup versus a young pitcher and the deflated salary.
Value Bat
Brendan Rodgers WAS @ COL ($3,500) — We mentioned there are some rain concerns tonight in Denver, but a PPD is highly unlikely so the bats are safe. Welcome, Brendan Rodgers to our lineup at just $3,500 tonight. Rodgers matches up exceptionally well against Patrick Corbin tonight. Corbin fared well in his last game versus Miami, but still boasts an 8.70 ERA across five starts.
The Nationals starter primarily features a slider and a sinker versus right-handed batters. The Rockies second basemen happens to excel against the sinker, making contact 97.73% of the time and having a hard-hit rate of 41.67% against it. There are limited sample sizes against all three pitches that Corbin features, but the early results favor Rodgers here.
Colorado is projected to score a slate high 5.73 runs and this is a good way to get a piece of the action without crushing your salary cap. We are adding Garrett Hampson to our lineup for just $2,200 as well. Neither player has a batting average worth writing home about but at their salaries, do not need much to pay off and allow us to pay up for pitching tonight which we discuss next.
Fantasy Data Favorite Arms
Nestor Cortes NYY @ TOR ($9,900) — The Yankees win streak was mentioned earlier when discussing Aaron Judge. On the mound for them tonight is the surprisingly dominant Nestor Cortes. Cortes has 28 strikeouts in 20.2 innings pitched and is averaging a slate leading 22.4 DK points per game.
The journeyman has been a bit unlucky in the win column, earning just one victory in his four starts. Run support has been an issue but that should change tonight with the Yankee bats on fire. Cortes sports a 1.31 ERA and a stellar .87 WHIP to match. The matchup is not great on paper, but the Blue Jays have been cold of late, scoring just eight runs in their last four games. New York is a -142 favorite so there is a good chance we get the extra three points for a win tonight.
The current roster has not fared well against Cortes and he owns a whopping 37.5% strikeout rate against them over 40 plate appearances. Toronto's current batters do get on base fairly well versus him, owning a .287 batting average against. We are alright with that given the points that should get racked up via the K. The Jays also are the owners of a whiff rate of 26.9% on the season. Look for 20 plus points yet again tonight from the former reliever.
Freddy Peralta CIN @ MIL ($8,9000) — The Cincinnati Reds have been struggling. That may be the understatement of the year. The Reds have just three wins in their first 23 contests and are dead last in the majors with just 3.04 runs scored per game. Cincinnati is also next to last in batting average, hitting just .200 about one-eighth of the way through the year.
Peralta struggled to start the season but righted the ship last time out against the Pittsburgh Pirates, putting up seven strikeouts across six innings and allowing just three hits and zero runs. For the season, the right-hander still holds a high strikeout ratio with 23 Ks across just 18 innings.
The Brewers starter has strung together two solid outings in a row and performed well against the Phillies on April 22nd. All told, the 25-year-old has 13 strikeouts in his last 11 innings and has a dream matchup tonight. The price is a little higher than we would like, but outside of Lucas Giolito, there is not much to like tonight as evidenced by the value arm we are forced to consider tonight that you will read about next.
---
Win Your Fantasy League!
Become a member at FantasyData and get access to the industry's best fantasy baseball subscription available!
---
Value Arm
Austin Gomber WAS @ COL ($6,700) — This is certainly not a play for the faint of heart and exacerbates how little value there truly is for pitching on tonight's slate. Rostering a staring pitcher in Coors Field is not advised, but given the lack of other options, the quality of the ratios, and the matchup, Austin Gomber is not in a terrible spot.
The former St. Louis Cardinals pitcher has 20 strikeouts through 21 innings pitched and sports a solid 3.86 ERA considering that he gave up four earned runs in 4.1 innings pitched last time he was home. That was against a Chicago Cubs team that is a little better offensively than the Nationals. Washington does average 4.20 runs per game but is only projected to put up 4.77 runs tonight which is a bit low for Coors.
Gomber has thrown 78 or more pitches in all four of his starts and should be good for at least five or six strikeouts. Hopefully, he can limit the run damage before departing and get us some solid numbers similar to what he posted versus the Phillies and Tigers the past two times out. Roster with caution and pay up for pitching tonight if at all possible.
Wrapping it Up
There are not many high totals outside of Coors, putting us on the Rockies a bit for a cheap mini-stack so we can pay for Cortes and Peralta. We are also counting on the scorching hot Yankees to continue their winning ways. Get those cheap bats in your lineup and pay for the upside of the outfielders in Judge and Buxton. Thank you for reading and good luck.
STAY IN TOUCH
Sign up for FantasyData's newsletter and get awesome content sent to your inbox.
We'll never share your email address and you can opt out at any time, we promise.
---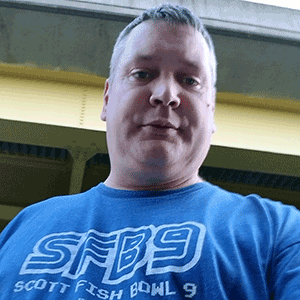 Jeff Smith has been playing fantasy sports (football and baseball) for nearly 20 years. Jeff is a member of the FSWA and a Senior Writer at DLF. Despite growing up in Buffalo Bills country, he is an avid Chicago Bears fan. It was Walter Payton that did it. When not writing or researching fantasy sports or playing DFS, Jeff enjoys spending time with his wife and their Bichon Poo, Daisy. He also likes video games, craft beer, and recently became the owner of his own business.