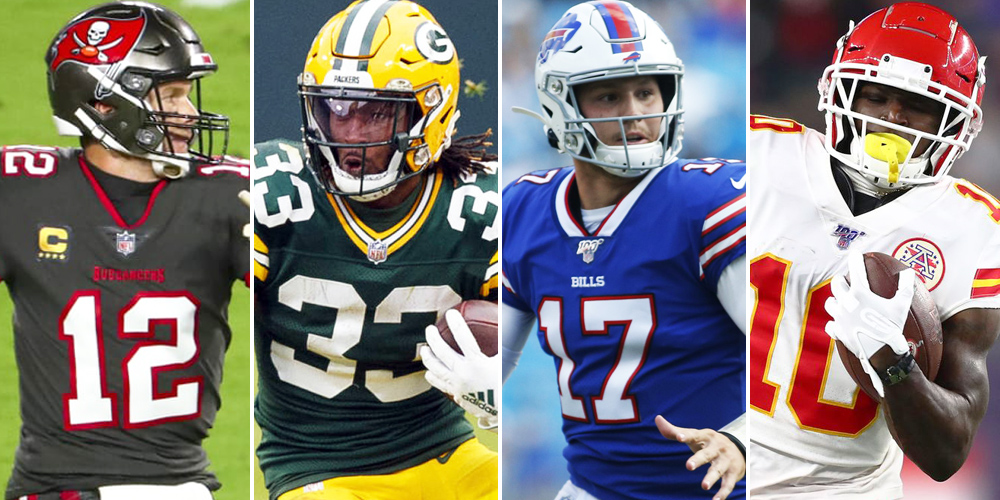 NFL DFS Picks: Conference Championship
---
NFL DFS Picks: Conference Championship
There are three games of football left before we head back into the abyss that is the NFL offseason. On one hand, that's frightening—I'm only half-joking when I tell people around me I'll need extra support to combat post-football depression (yes, it's a thing)—while on the other hand, we have three fantastic games still yet to go. Since the Super Bowl is its own entity, as a solo event that brings all sorts of unique peripheral angles from halftime shows to prop bets, the day of the Conference Championship contests might be the last one that feels strictly about football.
It's easy to get distracted when you're watching a game, especially if you're like me coming off the rapid excitement of NFL RedZone into strings of what feels like endless commercial fests. You can be checking Twitter, or busy checking ownership percentages across different DFS contests, or passively staring at the screen yet not processing what's going on. There's more than ever that can grab your attention outside of the 22 players on the field for each play.
My recommendation, however, is to simply focus on watching and enjoying these final matchups. When you're waking up on a lonely Sunday in May with nothing much going on, you're going to really wish you had live football—so why would you only partially-entertain the most important showdowns closing out the year? By giving more attention to the games, you get more out; a redeemable satiation that might just last a bit longer into the offseason. Oh, and since we're here, perhaps our Conference Championship NFL DFS Picks can help you lock in lineups that don't require the most nervous sweat.
Quarterback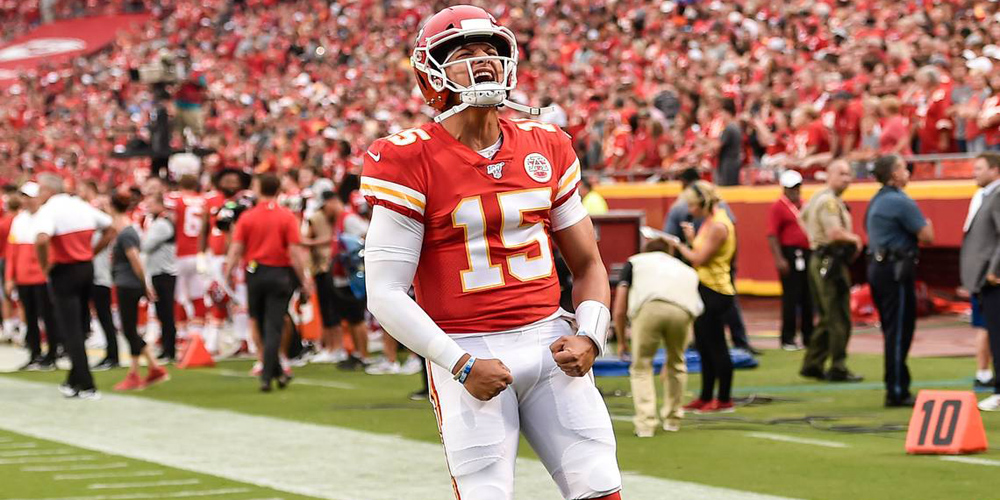 You can breathe a sigh of relief—Patrick Mahomes ($7600 on DraftKings) is practicing and should be good to go. Granted, there's more risk baked in than usual, since even if Mahomes doesn't sustain any further injury, the toe issue could limit his mobility. On the other side, Josh Allen ($6900) offers perhaps an equivalent ceiling yet without that same concern, and he comes with genuine savings. The over/under of 54.0 in Bills-Chiefs is comfortably higher than the 51.5 posted in Bucs-Packers, as both Vegas and I think the shootout potential is greater on the AFC side.
Green Bay and Aaron Rodgers ($6500) do sport an implied team total of 27.5 points, putting them above Buffalo in projected scoring. Tampa Bay was the one opponent that entirely shut down Rodgers in the regular season, but odds are he isn't held to anywhere near as quiet a day in this second face-off. We could see some snow at Lambeau, though Tom Brady ($6100) is plenty familiar with cold himself, and this weather only slightly impacts my analysis. That said, Brady's undoubtedly a cut below the other options here.
Favorite Play: Josh Allen ($6900)
Running Back
Remember when we were trying to figure out which of the RBs in the $9000 range to prioritize? Yeah, well, let's just say that isn't a problem here. Aaron Jones ($6500) leads the way, and he could see a few additional touches given his reserves are banged up, though a committee is hardly an ideal spot to begin with. Next up is Leonard Fournette ($5300), who outsnapped Ronald Jones ($4600) a whopping 68% to 29% against New Orleans. Indications are that the split could stay similar, making Fournette the preferred play—especially knowing that he gets the nod running routes should the Bucs fall behind.
The status of Clyde Edwards-Helaire ($5000) is uncertain, making Darrel Williams ($4800) viable in what should at least be a partial receiving role of his own. CEH has multi-touchdown upside if active, making him a tournament consideration, but both players could go underowned given this is the second game. The Bills don't care about running the football—and I love it—though it makes Devin Singletary ($4500) a speculative play after getting just 10 touches a week ago. The final guy I'd border on playing would be Jamaal Williams ($4400); ultimately, you're likely playing two (or three) of the first six names.
Favorite Plays: Aaron Jones ($6500), Leonard Fournette ($5300), Darrel Williams ($4800)
Wide Receiver
Pricing is very loose—which is part of my motivation for focusing on the best plays and wanting to get unique from lineup construction as much as reaching for random punts—so you can easily fit multiple stud WRs even after plugging in the optimal RBs. The top trio comprises the usual suspects: Davante Adams ($8000), Tyreek Hill ($7200), and Stefon Diggs ($7000). Should Davante be that much more expensive? Well, I wrote the following before these teams played in Week 6: "Carlton Davis is quietly one of the best corners in the league, and his presence should factor into your expectations for Adams." My edge goes to the latter combo for value, though on a two-game slate, you're obviously not fading an elite talent.
I'll be most heavy on Chris Godwin ($5400) as far as Bucs wideouts go, though this cost for Mike Evans ($5800) is also enticing; John Brown ($4300) bounced back as expected into a 30% target share. I have a feeling Allen Lazard ($4200) will garner some popularity after his deep score as the field looks to get pieces of Packers exposure when eschewing Adams. The knee injury for Cole Beasley ($4100) is clearly limiting him, but you know by now I'll probe the spot if he gets good reports regardless of what happened against Baltimore.
Two obvious downfield threats are Mecole Hardman ($4000) and Marquez Valdes-Scantling ($3900), with my edge going to the former albeit not above someone like John Brown or Lazard; the obsession with Hardman's speed does make Demarcus Robinson ($3700) slightly under the radar should Sammy Watkins stay out. Scotty Miller ($3400) and Isaiah McKenzie ($3100) could both step into larger roles depending on the status of their teammates, too.
Favorite Plays: Tyreek Hill ($7200), Chris Godwin ($5400), John Brown ($4300)
Tight End
The biggest question on the entire slate might be whether to pay up for Travis Kelce ($8000), and given the limited number of options in the player pool, going with two TEs is entirely justifiable if Kelce is one of them. You could also try 2-TE without Kelce as a large field tournament strategy, banking on none of the cheaper WRs hitting, but there are so few players even in consideration here that it won't be something I'm personally rolling out.
The other no-brainer is Robert Tonyan ($3600), who probably is better than any cheaper WRs and thus would make for a viable flex. Both Rob Gronkowski ($3200) and Cameron Brate ($3000) are worth taking a look into, though if you stop there, I don't blame you. The only other player to genuinely forecast is Dawson Knox ($2800); everyone further down is strictly a plug-in at most praying for a lucky TD catch.
Favorite Plays: Travis Kelce ($8000), Robert Tonyan ($3600)
Popular Pages & Links
STAY IN TOUCH
Sign up for FantasyData's newsletter and get awesome content sent to your inbox.
We'll never share your email address and you can opt out at any time, we promise.
---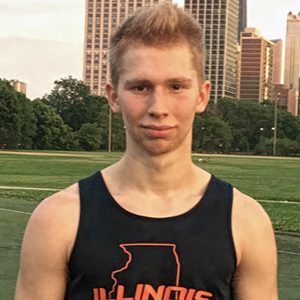 Peter Gofen started playing fantasy football at the age of seven and has amassed numerous meaningful and even more meaningful championships in the years since. His YouTube channel, PeterJaguars, has over 2.5 million total views, in the heyday of which he correctly predicted the entire 2017 NFL playoff bracket. Peter currently resides in California as a student at Stanford University, where he commentates Cardinal Sports for Stanford's campus radio station, KZSU 90.1 FM.