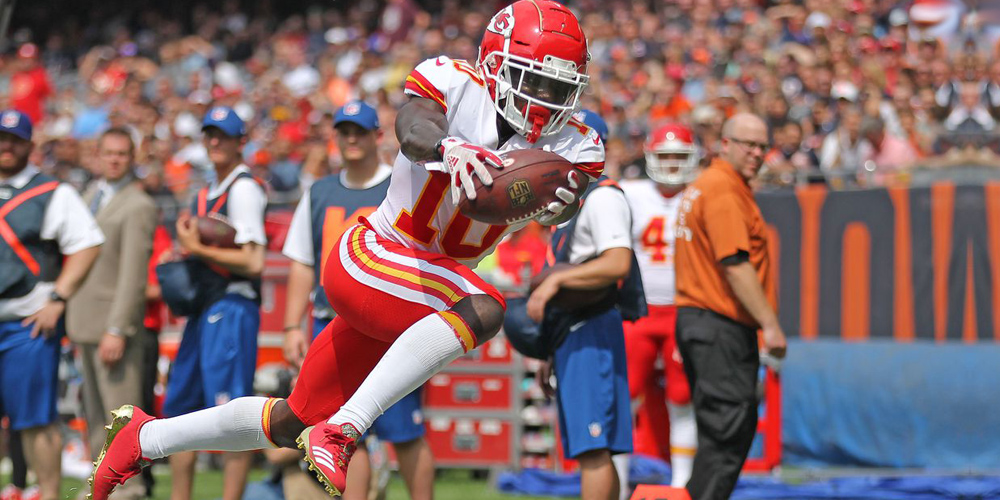 NFL DFS Picks: Super Bowl LV
---
NFL DFS Picks: Super Bowl LV
You know the drill by now. Sure, there are lots of ways to have action on the Super Bowl—whether it be prop bets, squares, spread picks, and whatever new ways of putting money at stake are being devised as I write this piece. When it comes down to it, though, DFS remains the top option for flexing your knowledge on football and game theory in a skill-driven manner—at least, until you're bumped from the top spot on the leaderboard from a kneel down. But why not have some fun and embrace the variance of showdown for the big game?
Without going into overkill on detailed strategy for single-game formats, it's especially important to tailor your lineups to the specific contests you're entering. In cash games, you can (and should) stick with your balanced, optimal builds; in tournaments, the number of entries is crucial in determining how unique your constructions must go. Since we're all selecting combinations of six players from a pool of at most 30-something realistic options, duplicates will be abundant, and your expected value in tournaments with top-heavy prizes drops with each additional entry you'd tie with.
The easiest way to create contrarian lineups, then? Leave salary on the table. Lineups spending $49,600-$50,000 are duplicated nearly five times as often as those that leave a remaining salary of $500+. In big multi-entry contests, you might also consider approaches that go against the grain of what typical correlation suggests, such as captaining a pass-catcher without also playing his QB; these paths to a top score might be more thin, but in the context of one 60-minute game played with an oblong ball, the output isn't going to always match the aggregate math. On a final note, I'd like to make a special thank you to everyone who read, consumed, and supported my content throughout this year—it means a lot to me. Now, let's knock out our Super Bowl LV NFL DFS Picks to close out the 2020-21 season strong.
Captains
Tyreek Hill ($15,600 CPT, $10,400 FLEX)
Hill's upside is obvious—he showed it with his 13-269-3 against these Bucs back in Week 12—giving him the special ability to not only lead a game in scoring but destroy it entirely. While QBs will almost always have higher median projections than their pass catchers, DraftKings' full PPR scoring makes it more likely that a WR or TE will wind up as the optimal captain on many slates.
Travis Kelce ($16,500 CPT, $11,000 FLEX)
The same logic applies here, and although I might give Hill the slight edge given the salary savings (in addition to the likelihood of lower ownership), I wouldn't fault you for starting your builds in this direction. Kansas City's offense is highly concentrated, with Kelce seeing double-digit targets in 9 of his last 10 appearances, and you can still fit in plenty more to go along with him.
Mike Evans ($12,600 CPT, $8,400 FLEX)
We're looking at a wide range of outcomes for Evans, as he's been a bit more reliant on touchdowns this season than I'd like—but should that count too much against him? Admittedly, I'm still thinking tournaments—you'd be better off paying a tad more for Chris Godwin in cash—yet the field has been light on Evans throughout the entire playoffs. His knee isn't a concern heading into the Super Bowl.
Flex Plays
Patrick Mahomes ($18,000 CPT, $12,000 FLEX)
Mahomes will likely wind up as the most popular player on the slate (including at captain), and for good reason. Although I prefer his stud teammates for that multiplier spot, I'll be stacking Mahomes in just about every one of my lineups that leads with Hill or Kelce, in addition to in the majority of the rest. Don't rule out playing the entire Chiefs trio together, too; it's reasonably affordable even if you do roll with Mahomes at the helm.
Chris Godwin ($13,200 CPT, $8,400 FLEX)
If Tampa Bay falls behind, Godwin is the safest bet to benefit from an uptick in passing volume. You don't need ceiling performances from every single player in your lineup, so even a smooth day of something like 7-80-1 could put Godwin into the highest-scoring teams. Note that Antonio Brown could take a couple looks away, though.
Darrel Williams ($7,800 CPT, $5,200 FLEX)
Player props forecast very similar usage for Williams and Clyde-Edwards Helaire, so I'll take the lower-risk option of the two and save $1,800 from the rookie's cost. Williams played 30 snaps in the AFC Championship game to 32 for CEH, and with a greater receiving role, game script is unlikely to take his opportunity away no matter how the game plays out.
Punts
Ronald Jones ($3,300 CPT, $2,200 FLEX)
Again, when there's uncertainty in the backfield, consider how the "secondary option" might work in. This price slash (down from $5,400 as a flex play) is an overreaction given Jones could easily take over the ground game, and he has the clearest route to touches from anyone this cheap by far. Salaries are relatively sharp across the board for this game, but if you're looking for a cheap plug-in that's the closest thing to a free square, this is your best spot.
Demarcus Robinson ($2,100 CPT, $1,400 FLEX)
Robinson is currently on the COVID list, but as a close contact, he can still return and suit up should he test negative up until Sunday. If Robinson doesn't play and Sammy Watkins does, Watkins would have similar appeal in an auxiliary role—though Robinson is a third of the price. A touchdown would likely more than do the trick to pay off.
Buccaneers Defense ($4,200 CPT, $2,800 FLEX)
Kansas City's offensive line injuries are well-documented, and the Bucs can get pressure as well as almost any team in the league. While their defense might be negatively correlated with Mahomes and co., there's no reason sacks and turnovers can't push this unit to a reasonable scoreline.
Construction Ideas
Chiefs onslaught: CPT Tyreek Hill ($15,600), FLEX Patrick Mahomes ($12,000), FLEX Travis Kelce ($11,000)—or any combination of these three
Bucs control: CPT Mike Evans ($12,600) OR Chris Godwin ($13,200), FLEX Tom Brady ($10,000), FLEX Ronald Jones ($2200)
Go for the return TD "double dip": Mecole Hardman ($5,600) + Chiefs Defense ($2,600) OR Jaydon Mickens ($200) + Buccaneers Defense ($2,800)
Shootout: Choose 5 or 6 players involved in the passing games for both teams
Popular Pages & Links
STAY IN TOUCH
Sign up for FantasyData's newsletter and get awesome content sent to your inbox.
We'll never share your email address and you can opt out at any time, we promise.
---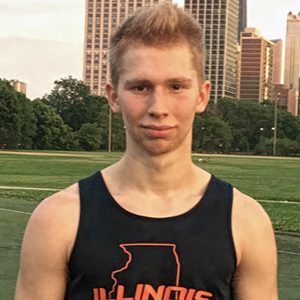 Peter Gofen started playing fantasy football at the age of seven and has amassed numerous meaningful and even more meaningful championships in the years since. His YouTube channel, PeterJaguars, has over 2.5 million total views, in the heyday of which he correctly predicted the entire 2017 NFL playoff bracket. Peter currently resides in California as a student at Stanford University, where he commentates Cardinal Sports for Stanford's campus radio station, KZSU 90.1 FM.