NFL DFS Preview: Week 2
---
NFL DFS Week 2 Preview
Having the mental fortitude to push through bad beats—or, in more formal terms, combat adversity—might be the defining separator between those who succeed and those who give up in pursuing long-term goals. As I wrote in my introduction last week, while we're going to work to tip the scales of variance in our favor, we can't manipulate the results. And so I watch as Marlon Mack racks up early touches this past Sunday, prepared to count my winnings from having the lead piece (Jonathan Taylor didn't have a single touch in the first quarter) of a Colts backfield that wound up scoring 50.8 fantasy points altogether by day's end. But then, all of a sudden, Mack goes down. My offseason of preparation, my hours of researching, my carefully leveraged lineups—instantly futile.
The moment arrives even worse for Mack himself, who was in a contract year and will face an uphill battle finding a deal anywhere near as desirable as he would've earned if healthy—compared to that, my swing of a few figures pales in comparison. But perhaps Kyler Murray's -9 rushing yards from QB kneels, losing him the 100-yard bonus on DraftKings, made the difference in your tournament. Or, as happened to a close friend in my longest-standing league, A.J. Brown appeared to have won you your matchup—then needed just a couple more yards after he had 5 taken away on a challenge—yet ultimately didn't tack on the needed fraction of a point more despite drawing a pass interference call and being wide open on a fade in the end zone.
Dwelling in frustration doesn't lead to progress, though. At our best, we put emotion aside, evaluate the events in question (a bad beat is not the same as a bad decision, of which I certainly made my own in Week 1 as well), and trudge on. You have to stay in the game to have a chance to win, and at the end of the day, those with a sound process end up creating their own luck over time. Let's go ahead and put ourselves in that position for NFL DFS in Week 2.
One more thing before I get into the positional breakdowns: I've created and will be hosting a new DFS podcast, Slate Breakers, with fellow FantasyData expert Chris Mitchell throughout the season. Episodes will be embedded in these preview articles upon release later in the week, but you can also follow me on Twitter for an immediate notification when a show drops.
Quarterback
With Lamar Jackson ($8200 on DraftKings) and Patrick Mahomes ($7700) both in play, there should be some dispersion among lineups that decide to pay up at QB on Week 2's DFS slate—the Ravens and Chiefs provide unique stacking combinations, in addition to Jackson being viable on his own given the rushing upside. Alongside Ravens-Texans (over/under: 52.0), the game with the highest total, though? Falcons-Cowboys. Matt Ryan ($6600) threw for 450 yards against Seattle and could be feasting in garbage time all season, whereas Dak Prescott ($6800) will see slightly suppressed ownership given he's squeezed right between the top two scorers at the position from Week 1, Aaron Rodgers ($6900) and Josh Allen ($6700). For my take, you can go with any of these guys, but if pressed, I'd lean Prescott > Allen > Ryan > Rodgers.
Kyler Murray ($6100) thrived even in a tough matchup against San Francisco, which is why his salary dropped 300 from last Sunday. Wait, what? If not for the aforementioned shotgun kneels, we'd be looking at 31.2 DraftKings points from Kyler, and he'd probably be priced in the tier I just ran through. Unless things open up, you can pencil in the Cardinals sophomore as your cash game QB with freedom to work him in for tournaments, too.
It's worth considering Matthew Stafford ($6200) as a pivot, especially if Kenny Golladay returns, and I wouldn't mind a shot at Jimmy Garoppolo ($5700) after how bad the Jets looked or even Tyrod Taylor ($5300) as a punt in hopes of the Chargers needing to increase their pace to keep up with Mahomes.
Favorite Plays: Dak Prescott ($6800), Josh Allen ($6700), Kyler Murray ($6100)
Running Back
It might not be a heavy Christian McCaffrey ($10000) slate for me, if only because of the other top options lingering on the board. Ezekiel Elliott ($8200) is still the guy in Dallas and figures to smash in this spot, while Derrick Henry ($7900) is impossible to ignore against a Jags defense that will struggle to stop RBs again this season. I don't mind Saquon Barkley ($8400) or Dalvin Cook ($7600), either, though they'd come in behind those first three names.
We got the news early that Miles Sanders ($6000) wasn't making the trip to Washington for the Eagles' opener, which (being admittedly biased in favor of Sanders) I'm interpreting as indicative of Philadelphia wanting their guy fully healthy before loading him with touches. In other words, whenever he is said to be active with a full snap share, I'm going in. Kenyan Drake ($5900) is another underpriced option—you can see the Arizona stacks building themselves already. The obvious chalk play though, at least from my early perspective, will be Jonathan Taylor ($5700). That doesn't mean Nyheim Hines ($5300) should be ignored, but with how good the Colts' offensive line is and Philip Rivers' propensity to check down, getting shares here is a no-brainer.
The leader among Tampa Bay RBs in snaps was Ronald Jones ($5200; he played 47% of the snaps, a number that would've been higher if not for LeSean McCoy's use in comeback mode); we know how lucrative the ground game can be against the Panthers. I'm okay in specific builds going with Zack Moss ($4800), as well as Boston Scott ($5000) if Sanders misses another game, and if you want to go all the way down, Darrel Williams ($4000) and Tevin Coleman ($4000) could be surprises from the stone minimum.
Favorite Plays: Ezekiel Elliott ($8200), Derrick Henry ($7900), Kenyan Drake ($5900), Jonathan Taylor ($5700), Darrel Williams ($4000)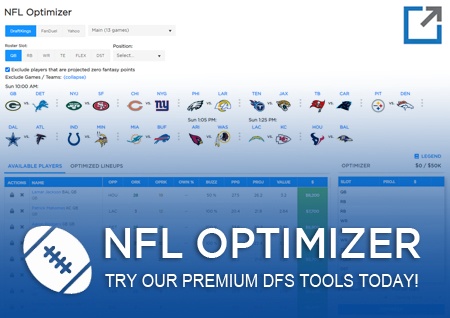 Wide Receiver
Excluding throwaways, Davante Adams ($8100) boasted a target share of 41% and DeAndre Hopkins ($7700) sported an even higher mark of 43% on Sunday. My loose tendency is to pay up at RB and try to find lower-priced WRs, but it'll be a tough call this week finalizing what studs to plug in. Beyond that duo, you can make compelling arguments for Tyreek Hill ($7500), Julio Jones ($7400; another curious salary drop), et al. I will note that the gap between Julio and Calvin Ridley ($6800) is down from 1600 to 600; this week, I prefer Julio at cost.
There's a world where the squeaky wheel narrative sparks a big game for Allen Robinson ($6400), and I don't mind shares of any Cowboys wideout (Amari Cooper: $6300; Michael Gallup: $5600; CeeDee Lamb: $4700). Robert Woods ($6400) will continue to dominate volume, and while it's tough for me to stomach right now, one has to consider D.J. Moore ($6300) and A.J. Brown ($6100) as buy-lows to the extent that the public has overreacted to their down games. Likewise, albeit not as big a name, Preston Williams ($4800) did little despite 7 targets and 104 air yards; that type of usage encourages me more than the final numbers.
Russell Gage ($4800) ran routes on more than 80% of Matt Ryan's dropbacks (with 12 targets to boot), making him a viable pivot off the main options in a chalky game; Sammy Watkins ($4800) splashed in the season opener and carries a huge discount relative to his teammates. I also like the volume of Diontae Johnson and Parris Campbell (both $4500), and I'd be remiss to not mention the magnificent air yards seen by the Eagles WRs (DeSean Jackson, $5100, led all players in Week 1 with 214; Jalen Reagor, $4100, totaled 136). Another guy who didn't produce despite a handful of looks was Christian Kirk ($4300), and if people are box score watching heavily, that'll be a spot I hammer.
Lastly, we should keep an eye on Corey Davis ($4000) after his Monday night breakout, and if you want a complete punt, I think Van Jefferson ($3000) will wind up being the #3 WR for the Rams sooner rather than later.
Favorite Plays: Davante Adams ($8100), Julio Jones ($7400), Amari Cooper ($6300), Russell Gage ($4800), Christian Kirk ($4300)
Tight End
You can always play Travis Kelce ($7000) and George Kittle ($6700) if healthy, but the guy at the top who saw the biggest boost was undoubtedly Mark Andrews ($6300). Andrews ran routes on 87% of dropbacks, up from a season-high of 73% in 2019, and there's a realistic path to him finishing as the TE1 in 2020.
Paying in the upper-middle ranges generally looks suboptimal here (not that I mind Ertz/Engram/Hockenson, but I'm inclined to want my guaranteed volume further up or save additional salary), so that means circling down to options such as Tyler Higbee ($4700), who ran routes on 65% of dropbacks, or Mike Gesicki ($4000), who's effectively operating as a WR.
Also in the fold: Logan Thomas ($3600), Jordan Akins ($3200), and Jordan Reed ($2600), who becomes a massive value should Kittle sit.
Favorite Plays: Mark Andrews ($6300), Mike Gesicki ($4000), Logan Thomas ($3600), Jordan Reed ($2600)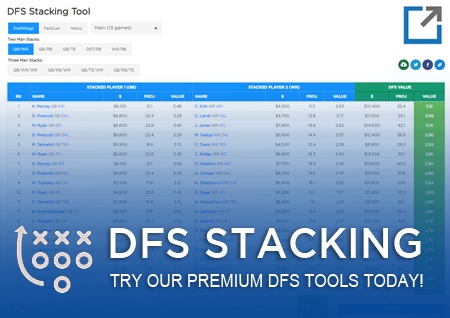 STAY IN TOUCH
Sign up for FantasyData's newsletter and get awesome content sent to your inbox.
We'll never share your email address and you can opt out at any time, we promise.
---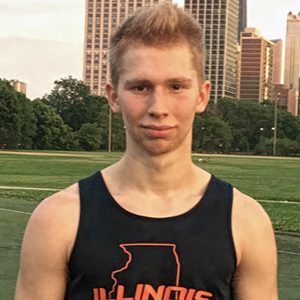 Peter Gofen started playing fantasy football at the age of seven and has amassed numerous meaningful and even more meaningful championships in the years since. His YouTube channel, PeterJaguars, has over 2.5 million total views, in the heyday of which he correctly predicted the entire 2017 NFL playoff bracket. Peter currently resides in California as a student at Stanford University, where he commentates Cardinal Sports for Stanford's campus radio station, KZSU 90.1 FM.