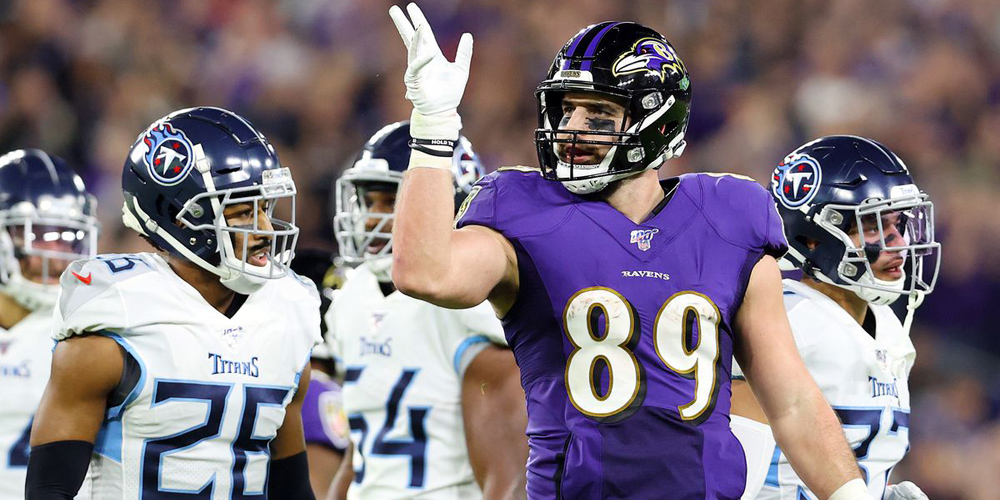 NFL Draftkings Picks: Week 18
---
NFL Draftkings Picks
The fantasy playoffs are over so we may have more players than ever flocking to DFS sites this weekend. The NFL regular season is also over after this week but we do have one 13 game slate left to cover. This week more than ever we need to pay attention to inactives as teams will be sitting out players for every nick, scratch, or bump. Teams that have clinched will also be playing reserves. Covid is still impacting games and there are other injury situations to monitor on top of and as always, be sure to check the inactive lists and follow the breaking injury news. It can often result in a "free square" for your lineup. Each week FantasyData will bring you 20 players that we like for the Draftkings Sunday main slate. Let us get right to it.
Studs to Splurge For
Here we will highlight two players at each position that are in the top-five of their respective position and are deemed worthy of "paying up" for in your lineup. Please note these players will likely be highly owned so if you are looking to differentiate, you will want to pull more players from the next two sections.
Quarterbacks
Josh Allen | $8100 | NYJ @ BUF
The Buffalo Bills can still clinch the AFC East with a victory over the New York Jets. Tom Brady just carved up this same Jets defense for 30.4 DK points this past Sunday without Chris Godwin or Antonio Brown for most of the game. Josh Allen did throw three interceptions in Week 17 at home versus the Atlanta Falcons but still managed to put up 23.9 points. Keep an eye on this one as the Buffalo Bills may choose to rest Allen. This will be the case with several players covered this week. It is an unfortunate factor we have to deal with the last week of the season.
Kyler Murray | $7400 | SEA @ ARI
The Arizona Cardinals also have a chance to clinch their division with a win and a loss by the Los Angeles Rams. Kyler Murray should play most, if not all of the game on Sunday. Murray missed the earlier meeting between the two division rivals, but if 2020 is an indicator of how things will play out, he is an excellent play. The versatile quarterback posted 38.1 and 20.3 DK points versus Seattle in 2020, good for an average of 29.2 per game. The Cardinals have one of the highest totals on the board at 27.25 so points should come in bunches and Murray will be behind a good portion of them.
Running Backs
Jonathan Taylor | $9300 | IND @ JAX
The Indianapolis Colts control their playoff destiny. Win and they are in. Jonathan Taylor got back into the twenties on Sunday versus the Las Vegas Raiders. On tap is a Jacksonville Jaguars defense that ranks 21st in the league versus the position. In Week 10, Taylor put up 27.6 DK points against the Jags and will look to repeat that feat in Week 18 en route to clinching a playoff berth. The price is a little high, but we are paying for consistency and the 30 plus point upside Taylor brings every time he touches the field. Look for the Colts to ride their star running back in this one.
Alvin Kamara | $8300 | NO @ ATL
It has been a bit of a "down" year for Alvin Kamara. The versatile running back still averages 18.8 DK points per game, the fourth-best on the slate. We saw what Josh Allen and Devin Singletary did to this Atlanta defense in Week 17. Allen rushed for two touchdowns and Singletary put up 26.0 points on them. Taysom Hill is back and makes the offense much better all the way around. Kamara put up 20.4 versus the division rival in Week 9 and the Falcons rank 24th against the running back position. This is a good spot for AK to smash and ownership will likely be down to the down season we mentioned in the open.
Wide Receiver
Cooper Kupp | $ 9700 | SF @ LAR
Much like Jonathan Taylor, Cooper Kupp has been a staple in this section. It is impossible to not at least consider these players when building a lineup. Also, as is the case with JT, the price is getting high, but we are paying for consistency and upside. Kupp has been over 20 DK points in all but three games this season and has not had less than 21.5 since Week 12. The matchup is good as the 49ers rank 23rd versus the receiver position. When these two teams squared off back in Week 10, the NFL's best wideout caught 11 of 13 targets for 122 yards. This was good for 26.2 DK points and he did not even score. A similar performance can be expected Sunday as the Rams are still alive for the NFC West title.
Justin Jefferson | $8100 | CHI @ MIN
Whatever that Sean Mannion/Kellen Mond performance was on Sunday Night Football was, it did not behoove Justin Jefferson or the Minnesota offense in any way, shape, or form. Kirk Cousins is back and the Vikings will be playing for pride against the division rival Chicago Bears. Jefferson should return to form with a competent quarterback and the Bear's weakness is the secondary. Matt Nagy is a lame-duck coach so it is hard to tell how his players will perform for him. Regardless, Jefferson is a great play this week and averages 20.5 points per game on the year. Look for him to end his second season in the league on a high note.
Tight End
Mark Andrews | $7500 | PIT @ BAL
Mark Andrews has been on fire of late and has scored 14.9 or more DK points in seven of his last eight games. This has been done despite playing with three different quarterbacks over that span. The Pittsburgh Steelers and Baltimore Ravens are still alive for the playoffs and this one should be competitive throughout. Andrews will be looking for redemption as he was only able to post four catches for 50 yards on nine targets when these two teams met in Week 13. Coincidentally that was the only game in eight games the Oklahoma grad did not hit that 14.9 mark.
George Kittle | $6700 | SF @ LAR
George Kittle let us down for a second consecutive week in Week 17, scoring just 4.5 DK points versus the Houston Texans. Trey Lance should be at quarterback again which may hurt Kittle some. Backup quarterbacks tend to look for their tight ends when they are in trouble but Kittle only saw two targets last week and has only seen five total over the past two contests. Look for him to get back on track against a familiar foe in Week 18. The run blocking machine posted 16.0 points against the Rams last time they met and has scored double figures versus them every time they have played save Week 3 of the 2017 season. This could be a sneaky play this week.
Sleepers to Separate From the Pack
Up next we give you some players to help differentiate your lineup from the masses and give you the edge you need to compete in some of the bigger tournaments. Just like the section above, we highlight two players at each position except now instead of studs, you get players that are expected to be less than 10% owned on the main slate.
Quarterbacks
Taysom Hill | $6200 | NO @ ATL
We mentioned earlier that Taysom Hill returned in Week 17. Hill was able to contribute a modest 17.38 DK points last week. We mentioned earlier what Josh Allen and Devin Singletary did to Atlanta in Week 17. While Hill is no Allen, he is a solid runner and should be able to rack up points with his feet in this one. As a team, the Buffalo Bills rushed for 233 yards and four touchdowns against the Falcons. Look for a similar performance from Hill and Kamara in Week 18 and do not hesitate to roster them both.
Trey Lance | $5500 | SF @ LAR
Jimmy Garoppolo is still recovering from a UCL sprain and likely will miss another week. That means Trey Lance is in line to get his second start of the season versus the division-rival Los Angeles Rams. Lance was solid last week from a fantasy perspective and scored 20.06 DK points. The Rams are a much tougher opponent than the Texans, but the rookie can get things done on the ground for us. In limited action early in the season, he was able to put up 20.38 and 15.58 points. Tyler Huntley was able to rush for 54 yards versus them last week. This gives the North Dakota State grad a safe floor for Week 18.
Running Backs
D'Onta Foreman | $5700 | TEN @ HOU
D'Onta Foreman was a surprise star in Week 17, scoring 22.2 points against a solid Miami Dolphins defense. Derrick Henry returned to practice this week but is not expected to play. The Titans are still fighting for the number one seed and the rival Texans stand in their way. Houston ranks 28th against the running back position and Foreman should lead the Titans backfield for one more week before the playoffs. At just $5,700, we do not need another 20 plus point performance, but there is a good chance we get it. The journeyman has gone over 100 yards in three of five games to boot.
Devin Singeltary | $6000 | NYJ @ BUF
We have talked at length about the Bills and Falcons last week and we like Devin Singletary as a play again this week against a Swiss cheese Jets defense. Since reclaiming the backfield in Buffalo, Singletary has hit double figures in four straight games, including 26.0 last week. New York ranks dead last in the league versus the run and the weather is supposed to be wet on Sunday in Orchard Park. This sets up well for Singletary to carry the load once again in Week 18. The Bills are still fighting for the AFC East title so we should see the starters in this one until the game is fully in hand. Singletary will play a large role in helping them get there.
Wide Receiver
Michael Pittman Jr. | $5900 | IND @ JAX
If you do not want to spend up for Jonathan Taylor but still want some action on the Colts, then Michael Pittman Jr. is your man. The young wideout has seen 18 targets over his past two games and the Jacksonville Jaguars rank 28th against the receiver position. Indy is fighting for their playoff lives and will be pulling out all the stops in this one. Expect Carson Wentz to target Pittman heavily again in this one as the Colts earn their way into the postseason with a victory. The USC alum is averaging 14 points per contest on the year. We think we see that number or more in this one.
A.J. Brown |$7000| TEN @ HOU
After a monster performance on Thursday Night Football versus the San Francisco 49ers, A.J. Brown fell back down to earth in Week 17 versus the Miami Dolphins despite the Titans scoring 34 points. Brown torched the Niners for 34.5 DK points and gets a Texans team next that ranks 19th versus the position. When these two teams squared off in Week 11, the stud wideout only managed 48 yards on five catches. He did see nine targets in that one and we should expect similar usage in this one but with better results. Since returning from injury the second-year player has seen 21 targets. There is a nice floor here in a game that Tennessee needs to clinch the number one seed in the AFC.
Tight End
Zach Ertz | $5300 | SEA @ ARI
If you are looking for someone to pair up with Kyler Murray in Week 18, then Zach Ertz is your guy. Ertz saw another nine targets in Week 17 and has collected 40 of them over his last four. That is good for 10 per contest. The Seattle Seahawks rank 26th versus the tight end position and Arizona is looking to clinch the West. The former Philadelphia Eagle went off the last time these two teams met and put up 28.8 DK points. Antoine Wesley has been scoring the touchdowns of late, but that could change on Sunday in the desert. Ertz has also been in double figures in three straight so we get that consistency we are looking for and it does not break the bank at $5,300.
Dawson Knox | $5400 | NYJ @ BUF
This one requires a bit of faith and a strong gut given the fact that Dawson Knox posted a goose egg last week versus the Atlanta Falcons. The New York Jets defense is the main reason for optimism on this one. Knox did see two targets last week but the game script was a run-heavy one and quarterback Josh Allen only threw 26 passes. Points should be scored in bunches in this one and Knox has just as good a chance in the red zone as any to find pay dirt. The youngster does have nine touchdowns on the season and New York ranks 27th against the tight end position. We can be sure that ownership will be low but there is 20 point upside here.
Fantasy Data Favorites
In this section, we will give you one play from each position for the week that we like the most. This will be a player that likely will give you a high upside at a lower cost than their counterparts and also come with a low ownership projection. Here you go!
Quarterback
Justin Fields | $5400 | CHI @ MIN
We mentioned earlier that Matt Nagy is a dead man walking in Chicago. Justin Fields has been named the starter and gets to face a Minnesota Vikings defense that ranks 28th against the quarterback position. Aaron Rodgers had all day to throw last week and lit them up for 20.3 DK points in a game that got out of hand rather quickly. Fields can beat you with his legs as well and gives us that rushing upside that we like in our fantasy quarterbacks. At just $5,400 we do not need much here and the rookie has posted scores of 17.9 in four of his last five. The game he struggled in was the Baltimore game in which he got injured. We can expect at least 15 out of the Ohio State grad and potentially could be looking at 20 or 25. That will do at such a low price.
Running Back
Patrick Taylor | $4000 | GB @ DET
This is a risky one but one we like a lot. We all know about the struggle of the Detroit Lions versus the run. Aaron Jones and A.J. Dillon will likely sit out this one or play only the first quarter. This leaves Patrick Taylor to carry the load the rest of the way. Taylor saw some mop-up duty in Week 17 and managed to get 18 yards on six carries. The carries were a career-high but one that should get surpassed in Week 18 as the Packers get healthy heading into the playoffs. Keep an eye on the inactives and the news coming out of Green Bay before ultimately deciding if you want to take the risk here.
Wide Receiver
Brandin Cooks | $6300 | TEN @ HOU
Davis Mills has been a pleasant surprise at quarterback for the Houston Texans and Brandin Cooks has been his favorite target. The journeyman wideout has put up 13.5 or more in four of five contests and 19.6 or more in three straight. The Tennessee Titans rank 31st against the wide receiver position in 2021 and can be beaten on the back end. Over the three-game stretch that Cooks has gone over 19 points, he has seen 32 targets. The former Patriot has also gone over 100 yards in two of three. Cooks is a bit of a value at $6,300 as he averages more points per game (15.9) than several receivers priced above him.
Tight End
Pat Freiermuth | $4600 | BAL @ PIT
The Pittsburgh Steelers are still mathematically alive for a playoff spot, but it would take a miracle for them to get in. This is likely Ben Roethlisberger's last game as a Steeler. If Monday night was any indication of what to expect, we should see nearly 50 pass attempts from the veteran. The Baltimore Ravens have been beaten by the tight end position all season and rank 28th against them. Rookie Pat Freiermuth saw six targets in Week 17 and should see at least that if not more this weekend. The Penn State grad has seven scores on the year and is in a good spot to finish off his inaugural season in the NFL with a bang.
Summing It All Up
As we all know, football is unpredictable, we make these picks using the data available to us at fantasydata.com and try to help our readers make educated, thoughtful decisions when creating their DK lineup. If you find this helpful or have any comments, be sure to notate them below. Thank you for reading.
STAY IN TOUCH
Sign up for FantasyData's newsletter and get awesome content sent to your inbox.
We'll never share your email address and you can opt out at any time, we promise.
---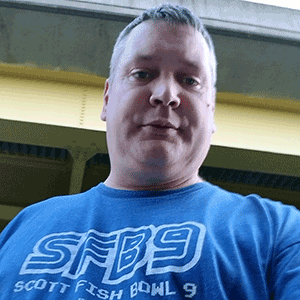 Jeff Smith has been playing fantasy sports (football and baseball) for nearly 20 years. Jeff is a member of the FSWA and a Senior Writer at DLF. Despite growing up in Buffalo Bills country, he is an avid Chicago Bears fan. It was Walter Payton that did it. When not writing or researching fantasy sports or playing DFS, Jeff enjoys spending time with his wife and their Bichon Poo, Daisy. He also likes video games, craft beer, and recently became the owner of his own business.