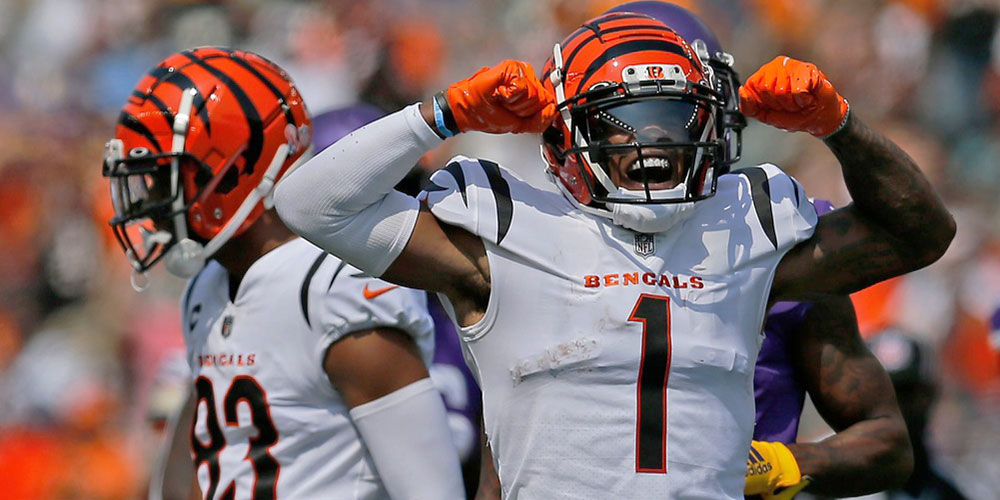 NFL Pick 'Em Week 12
---
NFL Pick 'Em
With this being the season to reflect back and be appreciative, I'm very thankful that I have the opportunity to write this article each and every week. That includes after another middling 7-8 week like Week 11, which offered up some tough beats. But this Black Friday is not the time to look back, but a great opportunity to turn the page and move forward. With that, we're on to Week 12. Happy Thanksgiving to you and yours.
2021 ATS record season-to-date: 84-78-2
New York Jets at Houston Texans (-2.5)
The Texans find themselves in unfamiliar territory: as favorites for the first time in 2021. Houston comes off of a stunning straight-up win at Tennesse while the Jets will go back to QB Zach Wilson, the club's third starting quarterback in as many weeks. While this is a pretty good spot for the No. 2 overall pick, the Jets are 0-5 ATS on the road this season, while Houston has covered in 3-of-4 at NRG Stadium.
My Prediction: Houston 23, New York 13
My Pick: Texans -2.5
Tampa Bay Buccaneers at Indianapolis Colts (+3)
As good as Tom Brady's Bucs have been, Tampa is 0-5 against the spread on the road this season. The Colts are 6-2 overall versus the number in their last eight, including last week's shocking dismantling of Buffalo on the road. Interestingly, the Colts are also 5-0-1 in their last six against Tampa, but that was without Tom Brady.
My Prediction: Indianapolis 27, Tampa Bay 24
My Pick: Colts +3
Tennessee Titans at New England Patriots (-6.5)
This looks like a prime bounce-back spot for the Titans. While the Patriots have been impressive beating up on lousy teams, Tennessee has covered 15 of their last 19 road contests and head coach Mike Vrabel is 19-11 ATS as a dog and 8-3 in their last 11. Vrabel will have his squad ready to play, but I'd feel better about it if I knew A.J. Brown was playing.
My Prediction: New England 20, Tennessee 17
My Pick: Titans +6.5
Atlanta Falcons at Jacksonville Jaguars (+2.5)
This won't exactly be 'must see' tv. The Falcons have mustered all of three points in their last two games and dropped three of their last four against the spread. But speaking of losing, the Falcons have nothing of the Jaguars, who are 2-23 in their last 25 games and 0-5 ATS in their last five matchups with Atlanta.
My Prediction: Atlanta 17, Jacksonville 13
My Pick: Falcons -2.5
Philadelphia Eagles at New York Giants (+3.5)
Both of these NFC East rivals enter Week 12 with losing records but are moving in opposite directions. The Eagles have won 3-of-4 straight up and are 5-2 ATS since Week 5. Philadelphia also has a solid history against New York, winning 11 of their last 14 on the road against the Giants, and 8-of-9 overall.
My Prediction: Philadelphia 30, New York 20
My Pick: Eagles -3.5
Pittsburgh Steelers at Cincinnati Bengals (+3.5)
Cincinnati hasn't played very well at home, posting a 1-2-1 mark versus the number this season and an 8-16 straight-up mark in their last 24 home contests. That includes dropping seven of their last eight home games to the Steelers, who are a nifty 4-1 ATS as visitors in 2021. I'd also be looking at the under 45 here, but we've already lost a point and a half on the opening 46.5 line.
My Prediction: Pittsburgh 21, Cincinnati 17
My Pick: Steelers -3.5
Carolina Panthers at Miami Dolphins (+2.5)
This game opened with Miami getting one point but quickly shot up as sharps jumped on Carolina. The re-emergence of QB Cam Newton gives the Panthers a lot more offensive punch but Carolina still managed to lose at home last week to a subpar Washington team. Miami has won three straight overall and is 3-0-1 ATS since Week 8. Miami has also covered 11 of their last 15 at Hard Rock Stadium, while Carolina is a meager 6-12 ATS on the road dating back to 2019.
My Prediction: Miami 21, Carolina 20
My Pick: Dolphins +2.5
Los Angeles Chargers at Denver Broncos (+3)
With little real home-field advantage, the Chargers have actually been a tough road out. LA is 3-1 ATS on the road this season and 5-1 as visitors dating back to last year. However, that success on the road hasn't necessarily occurred in Denver, where the Broncos have won 7-of-8 versus the Chargers and 15-of-20 overall. But, as the Chargers have struggled to win games in Denver, they have posted a 9-5-4 mark at Mile High versus the spread.
My Prediction: Denver 23, Los Angeles 22
My Pick: Broncos +3
Minnesota Vikings at San Francisco 49ers (-3)
San Francisco has dominated Minnesota at home, posting a nifty 10-1 mark against the Vikings as hosts. But with all that success, the 49ers have been terrible against the spread at home recently, dropping 8-of-9 straight up and going 1-4 ATS this season. The Vikings have won 4-of-5 ATS and are 4-1 against the spread as visitors this season.
My Prediction: Minnesota 28, San Francisco 27
My Pick: Vikings +3
Los Angeles Rams at Green Bay Packers (+1)
Green Bay is 8-2 straight up and 8-1-1 ATS in their last 10 games. The Packers also had a streak of seven consecutive UNDERS broken last week in their loss to Minnesota. Meanwhile, the Rams have dropped 4-of-5 against the spread and have failed to cover in five straight trips to Green Bay. LA has also gone 1-4-1 on OVERS in their last five, so my best bet here would be to go under 47 since it's not 100% that Aaron Rodgers will play.
My Prediction: Green Bay 23, Los Angeles 21
My Pick: Packers +1
Cleveland Browns at Baltimore Ravens (-3.5)
We're assuming QB Lamar Jackson will be back under center for the Ravens, and if he is, that's going to be bad news for a Cleveland team that just doesn't have the firepower to keep pace with Baltimore. Jackson has produced one, and only one touchdown in each of his four road contests but has accounted for 3-plus TDs in three of his five games in front of the home crowd. The Ravens have also totally dominated this NFC North rivalry, winning 21 of their last 25 against the Browns.
My Prediction: Baltimore 27, Cleveland 20
My Pick: Ravens -3.5
Seattle Seahawks at Washington Football Team (-1.5)
Seattle, losers of five of their last six games, have struggled to score points on the road all year. The Seahawks are 1-8-1 on overs, including 0-4-1 on the road. Washington, who has allowed the most fantasy points to quarterbacks, offers an enticing 'get right' opportunity for Russell Wilson and the Football Team has only won six of their last 25 home games straight up.
My Prediction: Seattle 24, Washington 21
My Pick: Seahawks +1.5
Thursday Picks: Lions +2.5, Cowboys -7.5, Bills -7
Previous Article
STAY IN TOUCH
Sign up for FantasyData's newsletter and get awesome content sent to your inbox.
We'll never share your email address and you can opt out at any time, we promise.
---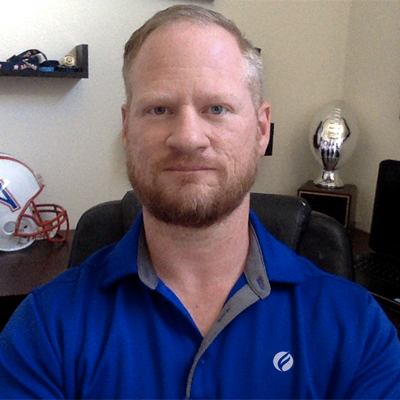 Jody is a member of both the Pro Football Writer's of America (PFWA) and Fantasy Sports Writer's Association (FSWA) and has been covering the NFL and fantasy football for over a decade. Jody won FantasyPro's Most Accurate Expert contest and also garnered the FSTA's accuracy award in 2012. A Houston native, Jody has covered the Texans locally since 2016 for both digital and radio audiences. Past writing stops include CBS Sportsline, Gridiron Experts, Pro Football Focus, Fanball, FantasyPro's. Jody is also a frequent guest on SiriusXM and Houston radio and his work regularly appears in print on newsstands each summer.