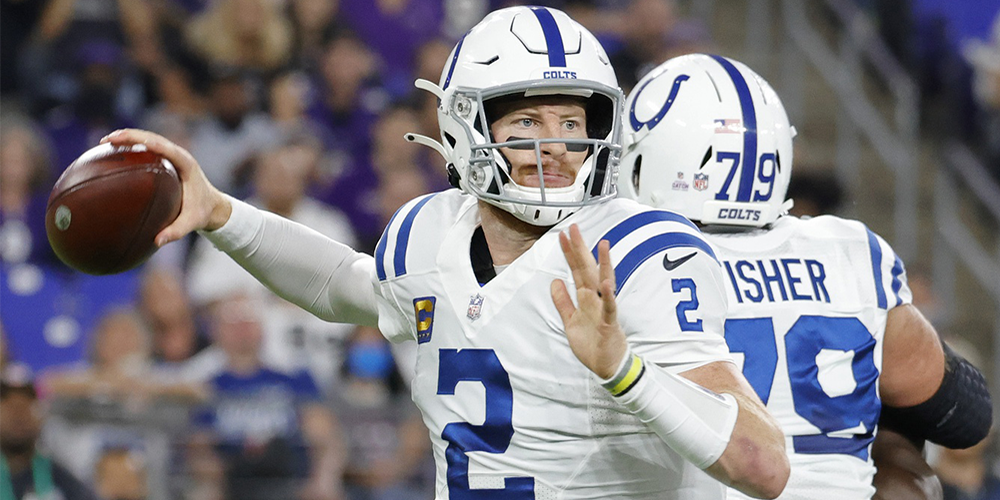 5 Best Value QB/WR Stacks for DFS in Week 12
---
Best Value QB/WR Stacks
Each week, with the help of our premium DFS Stacking Page, we'll be diving into the main DFS slates for DraftKings, FanDuel and Yahoo to give you the quarterback-wide receiver stacks that represent the best value on the board.
When possible, we'll look to avoid throwing out the obvious names. However, just because a player is well known, that doesn't mean they're the easy pick when filling out your roster — and it also doesn't mean that their price tag accurately matches their potential production.
Last week, two of our stacks ended up really helping our readers and we're actually going back to one of them this week. One of those two was the combination of Tua Tagovailoa and Jaylen Waddle. Tagovailoa threw for 273 yards with two touchdowns and one interception against the New York Jets, and Waddle had eight catches for 65 yards and also rushed for a one-yard score. The other duo that balled out for us was Cam Newton and DJ Moore. Newton threw for 189 yards with two touchdowns and no picks, and he also added 46 rushing yards and a score. Moore, meanwhile, had five catches for 50 yards and hauled in one of Newton's touchdown passes.
With that in the past, let's take a look at five duos we like for Week 12 of the NFL regular season:
Indianapolis Colts (vs. Tampa Bay Buccaneers)
There isn't a game on Sunday's slate with a higher total than this one and the Colts have to feel like they have a decent chance of winning. That means that nobody on Indianapolis should be off limits from a fantasy perspective, but a lot of fantasy players might go away from the Colts' passing game because of the tough matchup and the recent play of running back Jonathan Taylor.
Avoiding Wentz and Pittman Jr. could be something that daily fantasy players will be kicking themselves for after this one. Before allowing just 10 points against the New York Giants last week, this Tampa Bay defense had allowed 65 points in games against the Washington Football Team and New Orleans Saints. Sure, the Buccaneers are once again Super Bowl contenders, but this passing defense has occasionally funneled points against opposing receivers.
Wentz didn't do much of anything against the Buffalo Bills last game, but he has had four 20-point fantasy performances in the last seven weeks. Indianapolis is going to need him to play well in this game, and the Colts are going to be confident in his ability to deliver after how he's played this year.
When Wentz does go to the air, it's Pittman that he generally likes to target. The talented wideout has a 23.5 percent target share this year, which is the 22nd-highest number in the league. Pittman's numbers have dropped off a bit in recent weeks, with the Colts leaning on Taylor's legs more than ever. But don't be surprised if Pittman faces little resistance against a Tampa Bay secondary that doesn't quite have the personnel to play bump-and-run coverage against a big receiver like him.
---
Sign Up Today to Continue Reading...
The rest of this article is for FantasyData subscribers only. Luckily for you, we are having a Black Friday Sale. Take advantage of this limited-time offer and sign up today!
STAY IN TOUCH
Sign up for FantasyData's newsletter and get awesome content sent to your inbox.
We'll never share your email address and you can opt out at any time, we promise.
---

Zach has been working in the fantasy/betting space for nearly 10 years. He currently serves as the Editor-in-Chief of the Centennial Fantasy Football Guide, and he also does betting previews for Covers. He recently moved from New York to Arizona and has fallen in love with the Phoenix Suns. He's also a die-hard fan of the University of Wisconsin (Go Badgers!), New York Yankees, New York Rangers and New York Jets. Zach enjoys talking sports on Twitter (especially about the NBA Draft) and believes there's nothing better than shooting around in an empty gym. He's also a big fan of television and movies, and he's probably seen every comedy ever made.