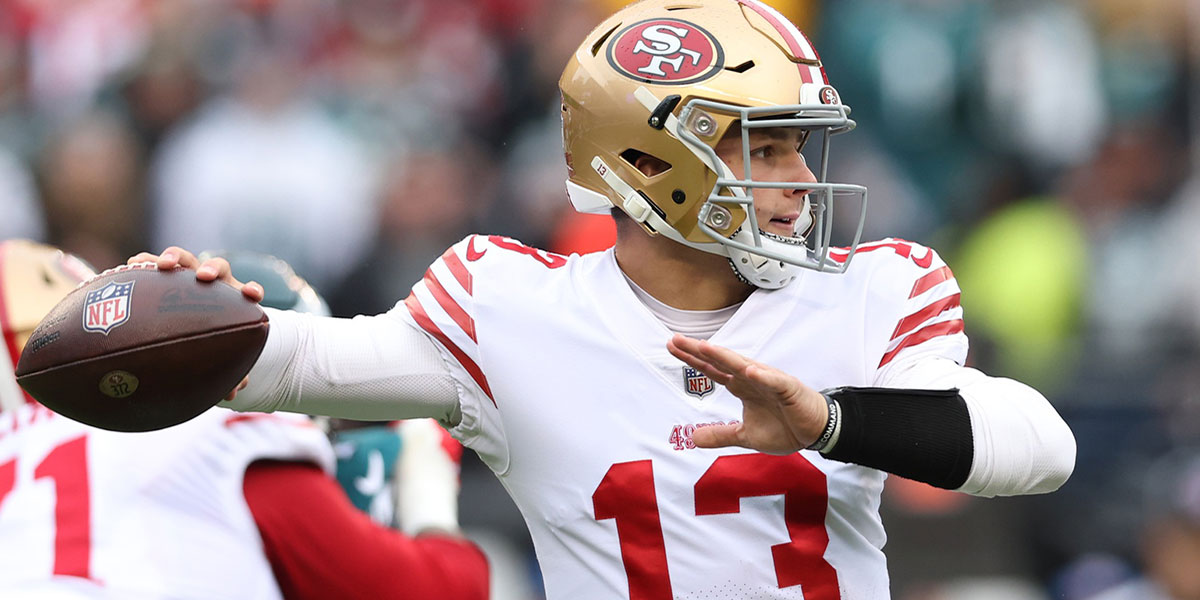 Start 'Em Sit 'Em Week 11
---
Start 'Em Sit 'Em Week 11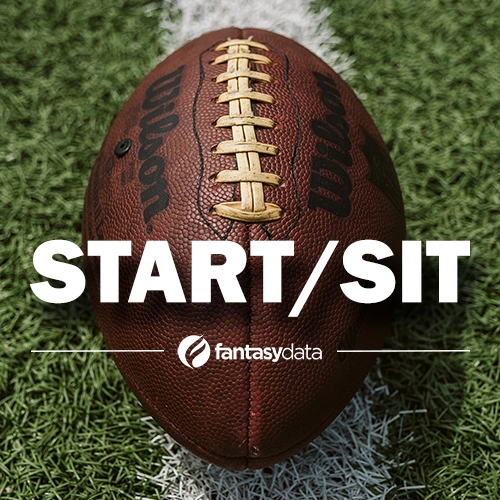 We are nearly two-thirds through the fantasy football regular season and things are starting to take shape in leagues all around the globe. Teams that have had a rough go of it due to injuries or underperforming early-round picks are starting to resign themselves to the fact that they may not make the playoffs this year. Others who had a solid combination of knowledge and luck are sitting atop their leagues making moves as they look ahead to the playoffs. Then there are those in the middle, which is most of us, still fighting and scraping for every last win knowing that any of the remaining weeks could be the week that clinches that playoff spot or puts it out of reach. With byes still upon us and injuries still a part of the fantasy reality, it's important to know which players could surprise us and finish the week a stud or a dud. These suggestions, as always, are merely that, suggestions.
Don't change out any of your proven stars for these players just because I make a convincing argument. Know your team and what you need this week to help you secure a victory, and if you find yourself looking for upside or needing a player that could outperform what you currently have, then I hope this helps. Good luck.
Quick Links
Week 11 Starts
Start Stat Percentage, Via Sleeper
Brock Purdy (QB)
San Francisco 49ers vs. TB (42% Start)
When the season began no one was sure what to expect from Brock Purdy. While he performed well toward the end of last year and throughout the playoffs he was still a largely unknown quantity. There simply was not enough of a sample size to say with any confidence what the 49ers had in him. So far, except for a couple of down weeks, Purdy has proven to be an efficient passer who appears to be a good fit for the Shanahan system and is coming off a contest against the Jaguars where he threw for nearly 300 yards, three touchdowns, and zero interceptions, finishing as the QB6 on the week with 29.84 points. Purdy found this success by spreading the ball around, with seven different players catching at least one pass, and other than Christian McCaffrey no player had more than four targets. He will now face a Tampa Bay defense that allows the fourth most fantasy points to opposing quarterbacks. I expect Purdy to once again have success moving the ball and throw for multiple touchdowns. Another top-10 finish seems likely.
Joshua Dobbs (QB)
Minnesota Vikings vs. DEN (41% Start)
What a difference a team makes! Since getting traded to the Minnesota Vikings just before the deadline Joshua Dobbs has been playing at a near-elite level. To be fair to Dobbs, he wasn't playing poorly under center for the Arizona Cardinals but the last two weeks with the Vikings have been two of his best performances. During that span, Dobbs has averaged over 200 yards per game and has thrown for three touchdowns compared to zero interceptions. He has also added 110 yards and two touchdowns on the ground. What looked like a devastating injury to the team when they lost Kirk Cousins now looks manageable as Dobbs continues to lead this team and keep them in playoff contention. He now gets to take on a defense that has been generous to opposing signal callers. What once had everyone in fantasy circles worried now doesn't seem so bad. He isn't throwing as often as Cousins did, but that was to be expected. Still, he is throwing it more than 30 times a game and has been efficient while doing so, and adds a layer to his game with his legs that Cousins did not possess. Dobbs is the QB7 on the season and in his two games with the Vikings, he has finished as the QB5 and QB3. That could happen again this week.
Devin Singletary (RB)
Houston Texans vs. ARI (25% Start)
If 2nd-year running back, Dameon Pierce returns in week 11, the Texans backfield may develop into more of a 50/50 split, but with how Singletary played on Sunday, it's just as possible that he is the lead back moving forward. Throughout the season the Texans have been desperate to find any success in the run game. In the eight games that Pierce has played he has failed to average more than 3.85 yards a carry in any single game, while Singletary has three games over 4.5 yards a carry, and is coming off a week that saw him absolutely explode. In week 10, against the Bengals, Singletary ran 30 times for 150 yards (an average of five yards a carry) and added a touchdown for good measure. This was against a Cincinnati defense that had been pretty solid against opposing running backs before this week. The opponent in week 11 is much more friendly. Arizona is giving up over 27 points a game to running backs, and with the way rookie quarterback C.J. Stroud is playing, defenses have to respect the passing game of the Texans which helps to open lanes for Singletary and the run game. Even if Pierce returns and Singletary doesn't have the backfield completely to himself, Singletary could still be a low-end RB2/high-end flex. If Pierce misses another week Singletary is an RB2 with upside.
De'Von Achane (RB)
Miami Dolphins vs LV (3% Start)
This is, of course, dependent on whether or not Achane actually suits up in week 11, but if he does I think we could see him handle a similar workload to what he was enjoying before the knee injury that sidelined him. While he wasn't a full-time player he was seeing 40-60% of snaps and receiving between 12-22 touches each game, but with his explosiveness and elusiveness, that is enough. The Raiders can be run on. They are currently allowing over 4.5 yards per carry and Achane has proven he is a problem for defenses when given the opportunity. In the three games where Achane received at least 12 touches, he has averaged at least 11 yards per carry. That's a ridiculous number but in those games, he finished as the RB1, RB4, and RB4, with 455 yards rushing and seven total touchdowns over that span. It's easy to say that type of production is unsustainable, and it probably is, but with Achane, the upside for that type of performance is always present when healthy, and with players like Bijan Robinson, Jonathan Taylor, and Alvin Kamara on bye in week 11, upside may be harder to come by. It could be worth it to take a risk on a young player who, up to this point, has done nothing but produce when on the field.
Tank Dell (WR)
Houston Texans vs. ARI (49% Start)
At this point, Tank Dell should be an automatic flex-start, or even in your WR2 spot if you are down a few players due to bye weeks and injuries. Early in the season, Dell looked like a boom-or-bust type of player. He had two games of seven or more targets with one top-20 finish and one top-7 finish but followed those games up with three straight games of four or fewer targets while finishing outside of the top-40 in all three. Since the bye week, it looks like Dell may be finding more consistency. Over the last two weeks, Dell has been targeted 25 times and has caught three touchdowns. One of these games was without teammate Nico Collins, but the other one had a full complement of weapons and Dell still managed to soak up targets and produce. It seems C.J. Stroud is beginning to realize what all of us who have been watching the games already know, Tank Dell is very difficult to guard. Collins may return in week 11, but against a middle-of-the-pack Arizona defense, I'm not sure it matters. Stroud has been playing at an elite level and has managed to bring out the best in this group of young wide receivers. Dell is a great start this week. Get him in your lineups.
Christian Watson (WR)
Green Bay Packers vs. LAC (35% Start)
I'm fully aware that this one could come back to bite me. Watson has not been particularly efficient or productive in 2023, but I still believe in his talent, even if I tend to doubt the talent of the man throwing him the ball. The bright side for Watson is that he is still heavily involved, seeing over 75% of snaps in every single game he's played this year, and in week 10 he was targeted seven times. Unfortunately, the quality of a Jordan Love target is not the same as the quality of targets coming from other quarterbacks. Still, if I was without the services of Drake London, Michael Pittman, or Chris Olave this week I may be willing to take a chance on Watson. The Los Angeles Chargers are bottom-five against opposing wide receivers and with an offense that can put up points in a big way, the Packers may have no choice but to let Love air it out, which could mean more targets for Watson and Co. Watson, more than likely, won't win you the week, but he could find himself in a good spot to put up decent WR2 numbers or at the very least, be a solid flex.
Trey McBride (TE)
Arizona Cardinals vs. HOU (39% Start)
This might be the last week McBride will have to appear in this column. If he has another game like the one he had on Sunday he could become a must-start player at a very inconsistent position. Behind leading wide receiver Marquise Brown, the Cardinals need another consistent pass catcher and it looks as if they may have found one in McBride. In his first game with Kyler Murray, McBride had his highest yardage total of the season, while leading the team in targets and receptions, catching eight of his nine targets for 131 yards. He should once again be busy in week 11. The Texans don't have a bad defense and have been successful at not allowing opposing pass catchers to put up huge numbers against them, but even so, they are a bottom-6 unit against tight ends, and other than Mark Andrews and Kyle Pitts they have not been facing elite tight ends. It may be too early to put McBride in the company of Andrews, or even Pitts from a talent standpoint, but if he continues to see 8-14 targets McBride should be able to put up solid numbers, especially if the Texans offense continues to score like they have been, forcing the Cardinals to play catch-up.
Week 11 Sits
Trevor Lawrence (QB)
Jacksonville Jaguars vs. TEN (59% Start)
It's hard to believe that after 10 weeks of football, Trevor Lawrence is not a top-15 quarterback, and is barely a top-20 one. To say he's been a disappointment would be an understatement. Lawrence only has two games of 20 or more points, and only three top-12 QB finishes. Coming into the season with weapons like Calvin Ridley, Christian Kirk, Evan Engram, and Travis Etienne expectations were high for Lawrence and the Jaguars, and while they do sit on a 6-3 record, their offense has often looked anemic and inconsistent. There is a common belief that the way you beat the Titans is through the air, and while that is true, it usually translates to wide receiver production, not quarterback production. The Titans are a top-10 unit against opposing signal callers. Even if Lawrence was playing at the high level expected of him this season, I'd advise you to temper expectations, but with how inconsistent he has looked all season, I would try to pivot away from him if at all possible. There isn't a single quarterback on bye that managers drafted to be a starter so if you have Lawrence, hopefully you have another option. I would start Goff, Purdy, Smith, Murray, Stroud, Wilson, and Howell all ahead of Lawrence this week, so proceed with caution.
James Conner (RB)
Arizona Cardinals vs. HOU (46% Start)
It may not show in the final fantasy total, but Conner had a solid showing in his first game after suffering a knee injury that landed him on injured reserve. Against Atlanta, Conner ran it 16 times for 73 yards, an average of over 4.5 yards a carry. There was some skepticism about how heavily he'd be involved in his first game back from injury, but with 16 carries in the game, Conner appears to be healthy and good to go moving forward. In week 11, he'll face a Houston defense that has been far more generous to running backs than the defense he faced in week 10. So why is he a sit? Because of his total lack of usage in the passing game. I'm not saying that Conner won't be able to get you 7-10 points this week. He is fully capable of that, but if he isn't catching passes, then without a touchdown that might be all he's capable of getting you. This completely limits any upside managers thought Conner had. As a boring RB2 with a safe floor, Conner is fine, but there are players with far more upside that I would consider ahead of just blindly inserting Conner into my lineup.
Adam Thielen (WR)
Carolina Panthers vs. DAL (84% Start)
With a start to the season that seemed improbable, Thielen has begun to cool off since coming out of his bye week. In the last three games, Thielen has finished outside the top-30 at the position. To put that into perspective, Thielen had three top-5 performances in his first six games of the season. He is still leading the team in targets over that span with 27 total targets, but the production has paled in comparison to the start of the season. There is also the possibility that his early season success was inflated by the defenses he was facing. Four of his first six games were against defenses that were middle-of-the-pack or worse against wide receivers. Since the bye, he has faced two top-12 units against the position. Still, in week 10 he went up against the Chicago Bears which should have been a favorable matchup and he still failed to produce. This does not give me confidence going into week 11 against a Dallas defense that allows the second-fewest fantasy points to wide receivers, especially with Bryce Young's struggles so far. Thielen is an easy sit for me.
George Pickens (WR)
Pittsburgh Steelers vs. CLE (62% Start)
To be honest, I'm surprised that Pickens is being started in over 60% of leagues. He has been the definition of boom-or-bust up to this point, with the bulk of his boom production coming without Diontae Johnson on the field. Now with Johnson back it's hard to see a path to consistent production for Pickens. If he was linked to a more capable quarterback I may have more confidence, but Kenny Pickett is not good enough to support more than one fantasy-relevant pass catcher, and most weeks that pass catcher is going to be Johnson. This week it could very well be no one. The Cleveland Browns are a top-3 unit against opposing wide receivers and with a pass rush that boasts Myles Garrett they could make things difficult for Pickett and the Steelers all afternoon. The Browns are also coming off a huge week 10 win against their division rivals Baltimore and will look to keep things rolling. If the Steelers are smart, they will attempt to limit mistakes by slowing things down with Najee Harris and Jaylen Warren. This means fewer pass attempts and fewer targets for any pass catcher. Pickens will need a big play to be worth even flex consideration. I wouldn't count on that this week.
Evan Engram (TE)
Jacksonville Jaguars vs. TEN (69% Start)
It may be hard to sit a player who is top-12 at his position, especially when that position is tight end, but if you can, that is exactly what I would do. The Jacksonville offense looks inconsistent at best and broken at worst. Trevor Lawrence is coming off his worst performance of the season, and even when he's playing well there are a lot of mouths to feed in Jacksonville, and although Engram is TE12 on the season, he's only finished in that range four times, and not since week four. He is still heavily targeted, but those targets are not translating to production and he has failed to score a single touchdown all year. If his floor was safe he might be a recommended start, but while he is unlikely to put up a goose egg he could come close, and so far this season his ceiling has been 12 points. There's simply no upside. Engram is a touchdown-dependent tight end who doesn't score touchdowns, and this week he faces a Titans defense that gives up points to wide receivers but is second-best against tight ends. If I picked up Dalton Kincaid or Trey McBride off the waiver wire or backed Engram up with Dalton Schultz or Jake Ferguson, I would start any of them in his place this week.
---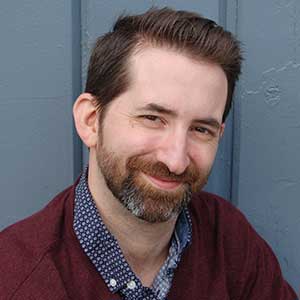 A die hard Bears fan and fantasy sports fantastic, T.J. Besler earned his journalism (and theatre) degree from The University of Iowa. When he isn't busy writing parodies for his YouTube channel Parodies for Charities he can be found either on stage performing or doing all things fantasy football related. Besler has traveled to nearly all 50 states either for work or leisure, and is grateful to everyone who has helped him along the way, especially his lovely wife Elsa, without whom much of this would not be possible. BEAR DOWN!