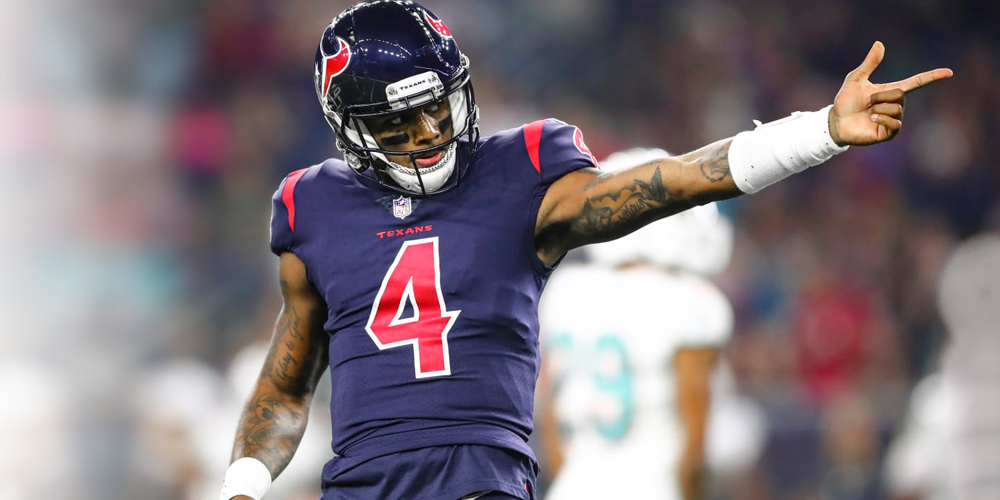 Texans Offense Without DeAndre Hopkins: Who Sees The Targets?
---
How Will Houston's New-Look Offense Stacks Up
One of the few things that we know for certain in a season that promises to be one of the most unpredictable ever is that the Houston Texans will march forward without the presence of their best player over the past seven seasons. After Bill O'Brien finalized his quest to consolidate power and take over complete control of the franchise, he inexplicably traded WR DeAndre Hopkins to the Arizona Cardinals. This wasn't O'Brien's only questionable call as the new general manager, but it is the one that looks to have the biggest impact.
The trade that sent Hopkins to the Cardinals was universally panned by football fans and analysts and even Hopkins himself implied that he purposely asked to renegotiate his contract simply to gain leverage and escape O'Brien's totalitarian grasp of the Texans. While the club did receive running back David Johnson and a second-rounder in exchange for Hopkins, elite wideouts still in their primes are considerably more valuable than an aging back who has been noticeably in decline and a pick that became TCU defensive tackle Ross Blacklock.
Hopkins has developed into one of the best receivers in football and his absence will have a huge impact on Houston's offense moving forward. The biggest question facing O'Brien and the new-look Texans is how will O'Brien adjust Houston's offense to fill the considerable void left after Hopkins' departure?
A True Alpha Receiver
Since arriving in Houston via the 27th pick of the 2013 NFL Draft- the year before O"Brien arrived- DeAndre Hopkins has become one of the best receivers in the entire NFL. A dominant X-receiver who has superb hands, the size to regularly win contested-catch situations, and the versatility to make an impact anywhere on the field. Since O'Brien took over as Houston's head coach and main play-caller, Hopkins has averaged 97 receptions, 1,300 receiving yards, and 8.7 touchdowns annually on a massive 160 targets.
Hopkins also stands out for his ability to stay healthy. He's only missed two games in his entire career and was on the field for over 97% of Houston's offensive snaps last season. Despite resting Week 17, Hopkins ranked fifth in the NFL with 150 targets and was awfully dominant when targeted by QB Deshaun Watson, who posted a nifty 105.7 QB Rating when targeting his favorite wide receiver.
Fantasy Data's Advanced WR Metrics also help tell the story of just how well Hopkins played for the Texans. In addition to posting an elite 88.1% True Catch Rate, Hopkins ranked in the NFL's top-15 in both contested targets (26) and receptions (12) last season. In short, Hopkins exceeded his lofty draft status and developed into one of the league's top offensive weapons, and filling that void will be a monumental task for the Texans and O'Brien will have to quickly re-engineer his offense if the club has any shot at remaining an annual playoff contender.
Bill O'Brien's Offenses
Like many of Bill Belichick's disciples, O'Brien had the reputation of an innovative offensive play-caller during his time in New England but that's turned out to not really be the case after six seasons in Houston. While O'Brien has done a good job of keeping the Texans competitive and even won the AFC South in four of the past five seasons, Houston's offense has generally been average or even subpar during O'Brien's stint at the helm.
| | | | | | | |
| --- | --- | --- | --- | --- | --- | --- |
| YEAR | RUSH YDS | RANK | PASS YDS | RANK | TOTAL OFFENSE | RANK |
| 2014 | 2161 | 5 | 3352 | 24 | 5513 | 17 |
| 2015 | 1731 | 15 | 3833 | 18 | 5564 | 19 |
| 2016 | 1859 | 8 | 3176 | 29 | 5035 | 29 |
| 2017 | 1842 | 14 | 3278 | 21 | 5120 | 20 |
| 2018 | 2021 | 8 | 3781 | 17 | 5802 | 15 |
| 2019 | 2009 | 9 | 3783 | 15 | 5792 | 13 |
Only twice since arriving in Houston has O'Brien's offense finished slightly above average, and that's been in the past two seasons with Watson under center. However, the Texans have been above average every year at running the ball, including being a top-10 rushing squad in four of O'Brien's six seasons. Only one of those campaigns came with Arian Foster in the backfield, so O'Brien has managed to coax strong ground games out of replacement-level players like Lamar Miller and Carlos Hyde. This bodes well for David Johnson if he can stay healthy.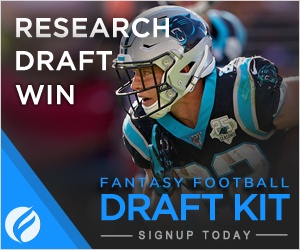 Johnson also is an excellent receiving back and will get plenty of opportunities to make an impact in the passing game. This will have to be a slightly new wrinkle for a Houston offense as the club's target distribution numbers under O'Brien paint the picture of a passing attack that has heavily featured its wide receivers.
TARGET DISTRIBUTION BY POSITION
YEAR
WR
RB
TE
2014
69.9%
18.7%
10.6%
2015
68.6%
18.6%
12.7%
2016
54%
14.4%
31.0%
2017
63.8%
16.7%
19.6%
2018
69.8%
13.6%
19.2%
2019
64.1%
15.3%
20.5%
Disregarding the disastrous 2016 season that featured QB Brock Osweiler and his atrocious 5.0 adjusted yards per attempt figure and the Texans have sent 67.2% of their pass attempts to wide receivers while running backs (16.6%) and tight ends (16.5%) have lagged far behind. However, those numbers are starting to change, especially tight ends who have played a far bigger role since Deshaun Watson arrived in 2017.
Tight Ends and Running Backs
In fact, the Texans actually utilized '12' personnel (two tight ends) on 30% of their snaps in 2019, which was the third-highest rate in football. Jordan Akins led Houston's tight ends with 55 targets and 36 grabs, which ranked fifth on the club, while Darren Fells (48 targets, 34 receptions) tied Hopkins for a team-high seven touchdown receptions. Without Hopkins on the perimeter to command 150-plus looks, both Akins and Fells are candidates to play 50-plus snaps per game and surpass 50 targets apiece.
In the backfield, Duke Johnson was actually third on the team in targets (62) last season but stands to see fewer opportunities with David Johnson now the starter. Though Johnson has struggled since his dominant 2016 season, he is expected to play a three-down role for the Texans and is far more adept at catching the ball than Lamar Miller or Carlos Hyde. Having two solid pass-catchers in the backfield opens up the possibilities for more run/pass option play-calling and makes Houston's attack more unpredictable.
A potential option for O'Brien to consider is to use both Duke Johnson and David Johnson at the same time, with one back in the slot and the other lined up with Watson in the shotgun. While running back targets have declined since Watson became the starter in 2017, it's fair to assume that both Johnson and Johnson are going to be far more involved in the passing game and that could further reduce the reliance on a rebuilt receiving corps.
Wide Receivers
The Texans won't be able to replace a stud wideout like Hopkins but instead will look to redistribute targets and place a lot of emphasis on players who don't have the best track record for staying healthy. Will Fuller epitomizes this as a former first-round draft pick who has flashed massive big-play ability but has yet to complete a full season. Fuller has missed at least two contests in each of his four pro campaigns but still offers the kind of game-breaking speed that can make him a deadly option as a downfield burner on play-action- especially if matched up with a defensive back one-on-one.
But for Fuller to see those potential mismatches, one of Houston's other wide receivers will have to command considerable defensive attention. The best bet to do that is new arrival Brandin Cooks, who was acquired (along with a fourth-round pick) by O'Brien for the 57th overall selection in the 2020 NFL Draft. Cooks, himself a downfield threat, offers the versatility to make on impact from the slot or outside and produced four consecutive 1000-plus yard seasons from 2015-2018. While Cooks has been plagued by concussions, he's only missed two games since his rookie season and should be in a good position to potentially lead the club in targets and receptions.
O'Brien signed Randall Cobb to a head-scratching three-year, $27 million deal and he'll take over as the main slot receiver for Houston. Cobb was solid last season in the role for Dallas (55/828/3) and his presence will allow the Texans to clear out the middle of the field by sending Fuller and Cooks deep. This should open things up for the running game, which in turn will result in plenty of play-action bombs from Watson.
The arrival of both Cooks and Cobb means that Kenny Stills, who tied for fourth on the Texans last season with 55 targets, will see sporadic use as the fourth wideout. Stills offers inside/outside flexibility and is a solid insurance option but he'll have a hard time seeing enough snaps to carve out any kind of consistent role in this new Houston offense.
Texans 2020 Projections
See Full Houston Texans Fantasy Football Projections Here.
STAY IN TOUCH
Sign up for FantasyData's newsletter and get awesome content sent to your inbox.
We'll never share your email address and you can opt out at any time, we promise.
---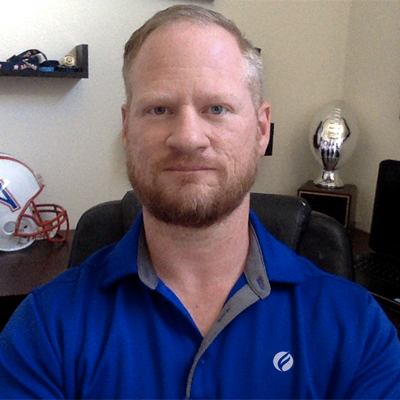 Jody is a member of both the Pro Football Writer's of America (PFWA) and Fantasy Sports Writer's Association (FSWA) and has been covering the NFL and fantasy football for over a decade. Jody won FantasyPro's Most Accurate Expert contest and also garnered the FSTA's accuracy award in 2012. A Houston native, Jody has covered the Texans locally since 2016 for both digital and radio audiences. Past writing stops include CBS Sportsline, Gridiron Experts, Pro Football Focus, Fanball, FantasyPro's. Jody is also a frequent guest on SiriusXM and Houston radio and his work regularly appears in print on newsstands each summer.