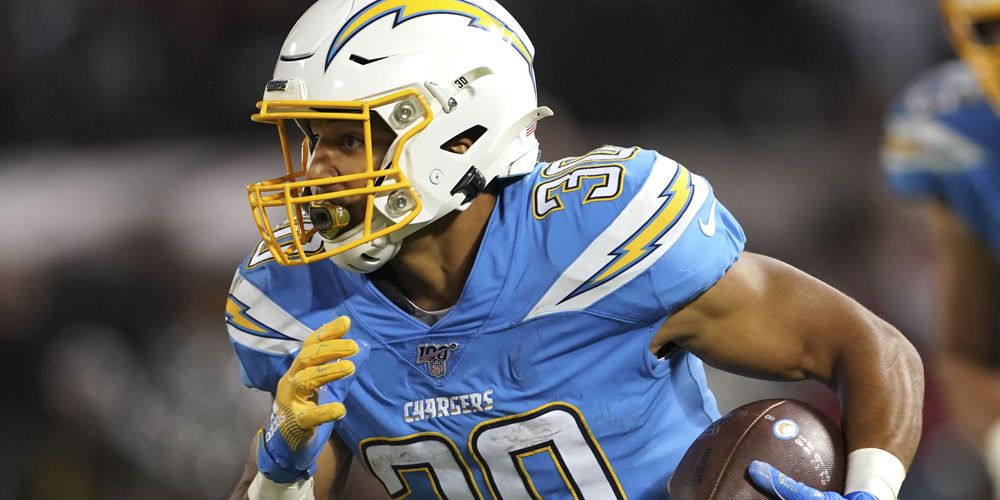 The 6 Best Valued ADP Fantasy Football Players From Last Season
---
Bang For Buck: Best ADP Value of Last Season
Fantasy Football experts and analysist spend countless hours discussing and ranking the potential fantasy production of all players during the NFL offseason. Projections hold value to both competitive and average players preparing for their fantasy drafts. As is with human nature, mistakes and errors are common when evaluating a player's upcoming season, resulting in some players being overvalued, while others are widely overlooked, impacting their ADP (Average Draft Position). Championships are won through an owner's ability to draft players at a great value. Understanding ADPs for each fantasy relevant position is vital to building a championship roster. If an owner selects a player in the later rounds that proves to be a steal, the probability for success for their team increases due to the assumed surrounding talent selected previously in the draft. Comprehending when to draft certain players is a critical key to success.
The following is a list of the six best value players (based on PPR scoring ) from the 2019-2020 season based on their 2019 summer ADP.
Dak Prescott, QB, Dallas Cowboys (ADP: 127.2)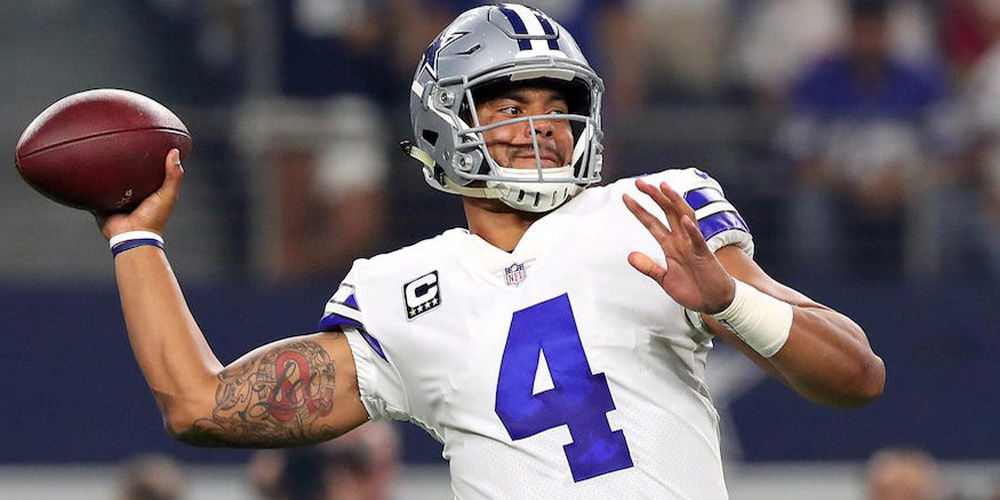 Dak Prescott finished his 2019 campaign as the third-ranked fantasy quarterback in 2019. He was the fifth overall fantasy player, posting 319.3 total fantasy points and averaging 21.3 points per game. However, Prescott entered the season as QB18. Despite Dallas' up-and-down season, Prescott demonstrated consistency as a viable fantasy starter each week. Prescott threw for 4,902 yards, with a completion percentage of 65.1 percent. He threw 30 touchdowns compared to 11 interceptions, and his 30 touchdown passes were a career-best. His nearly 5,000 passing yards ranked second in the NFL. Dak posted a QB rating of 99.7, his highest since his rookie season. Prescott's 3,098 completed air yards, 5,580 pass attempt distance, and a deep ball completion percentage of 48.7% ranked second league-wide. Prescott showcased his value as a worthy QB1 and certainly will be one of the first quarterbacks drafted in 2020 fantasy drafts.
Aaron Jones, RB, Green Bay Packers (ADP: 29.2)
Aaron Jones completed the 2019 season as the second overall running back and eighth overall fantasy player, with 298.5 total fantasy points, averaging 19.9 points per game. Before the start of the season, Jones was graded as RB16. Although he showed promising signs in the 2018 season, Jones was a hostage to Mike McCarthy's schemes and never broke loose before this season as he did under new head coach Matt LaFleur. Jones saw a drastic increase in production and volume compared to his previous two seasons. Jones rushed 236 times for 1,084 yards and 16 touchdowns, which tied Derrick Henry for most rushing touchdowns. When Davante Adams went down with an injury, Jones supported the passing game, totaling 22 catches during Adams' four-game absence. As a receiver, Jones hauled in 49 receptions for 474 yards and three scores throughout the season, bringing his total touchdown count to 19, tied for the most league-wide with Christian McCaffrey. Jones had 84 evaded tackles, fourth-best in the NFL, and amounted for 35% of the Packers' total team yards and team touchdowns generated on offense, which ranked third-best in the NFL. His twelve goal-line carries also ranked third across the league. Jones was more than capable of handling lead-back duties while also being counted on in the passing game. Jones positioned himself as one of the best fantasy value picks based off his offseason ADP, rewarding owners fortunate enough to draft him in the third round.
Austin Ekeler, RB, Los Angeles Chargers (ADP: 61.7)
Austin Ekeler ended the 2019 season as the fourth-ranked running back and eleventh overall fantasy player, with 291.1 total fantasy points, averaging 19.4 points per game. During the offseason, Ekeler was ranked as RB30. Ekeler began his 2019 season on a hot streak and despite the uncertainty of guaranteed touches once Melvin Gordon returned, Ekeler made the most of his situation. Ekeler handled duties as a rusher and pass catcher and displayed his talents as a fantasy hero throughout the season. Ekeler rushed 132 times, amassing 557 yards on the ground while averaging 4.2 yards per attempt. Ekeler also ran for three touchdowns. Ekeler truly shined in the Chargers' passing game. He caught 92 receptions from 108 targets, hauling in 993 receiving yards and tallying eight touchdowns from the air. His 92 catches and 993 were second-best among running backs throughout the NFL. Ekeler's 6.9 yards per touch ranked first in the entire league, and his 85.2% catch rate ranked fifth league-wide. His dynamic production as a pass catcher and runner in 2019 proved that Ekeler was an effective pick in most fantasy drafts based on his preseason ADP. Ekeler's production will continue at a high volume into the future, especially if Gordon leaves the Chargers.
Derrick Henry, RB, Tennessee Titans (ADP: 43.8)
Derrick Henry ended his impressive 2019 NFL season as the seventh-ranked running back and twenty-third overall fantasy player, with 255.5 total fantasy points and 18.3 points per game. Entering the season, Henry was the 23rd ranked running back. Henry was a beast during the 2019 fantasy season, which carried over from the last four games of the 2018 season when he rushed for 585 yards and seven touchdowns during that stretch. The Titans knew their game plan had to revolve around Henry to win, and Henry's performance each week helped elevate Tennessee to the 2019 AFC Championship game. Henry's guaranteed touches per game were outstanding, putting him in line for great production and fantasy numbers each week. Henry won the 2019 rushing title after running for 1,540 yards on 303 attempts. He averaged 5.1 yards per attempt. His 16 rushing touchdowns tied Aaron Jones for most rushing touchdowns in the NFL. Henry had an opportunity share of 81.4%, which ranked fourth in the NFL. His fifteen runs of fifteen yards or more were second best in the league. Henry's 579 yards created after the first evaded tackler ranked first in the NFL. After a remarkable 2019 campaign, as well as a dominating effort in the postseason, Henry aligned himself for a new contract that could place him as one of the highest-paid running backs in the NFL. Derrick Henry's 2019 preseason ADP helped owners land the rushing champ at an incredible value.
Chris Godwin, WR, Tampa Bay Buccaneers (ADP: 39.9)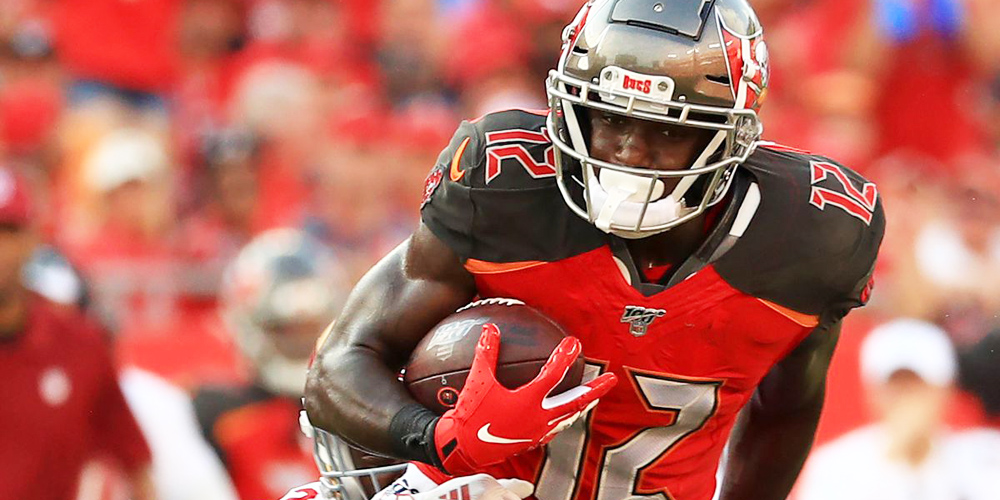 Chris Godwin concluded the season as the second-ranked wide receiver and fifteenth overall fantasy player, with 276.1 total fantasy points. He averaged 19.7 points per game. Heading into the season, however, Godwin was graded as WR16. Despite Jameis Winston's inconsistencies and sharing targets with Mike Evans, Godwin proved to be a dominant fantasy weapon. Godwin saw 121 targets and hauled in 86 receptions, gaining 1,333 receiving yards and scoring nine touchdowns. Godwin led the team in all three statistical categories for Buccaneers' receivers and his 1,333 receiving yards ranked third overall in the NFL. His 574 yards after the catch ranked first in the NFL, while his catch rate of 72.3% ranked sixth across the league. Godwin provided an alternate, yet reliable, option for Winston if Evans had a tough match-up or was not playing up to his skill level. Godwin's big-play ability resulted in high fantasy numbers seemingly every week. Godwin shattered his preseason ADP and positioned himself amongst the league's most valuable fantasy wide-outs.
Darren Waller, TE, Oakland Raiders (ADP: 155.8)
Darren Waller finished as the fifth-ranked tight end (PPR) and 66th overall fantasy player of 2019, posting 204.3 total fantasy points and averaging 13.6 points per game. Waller began the year ranked as TE18. The receiver-turned-tight-end gained some notice when he appeared with the Raiders on HBO's Hard Knocks. Despite the attention, Waller was disregarded in fantasy drafts compared to his competition. Waller displayed the capability to produce high fantasy numbers as Derek Carr's most talented receiving weapon. Waller led the Raiders in receptions and receiving yards, posting 90 receptions from 117 targets, along with 1,145 yards and three touchdowns. Waller's 23.8% target share ranked fourth across the league, while his 11 deep targets ranked fifth. His 565 yards after the catch was second in the NFL, while his 9.8 yards per target and 2.87 yards per pass route ranked second and third in the league, respectively. His 87.2% catchable target rate and 5.9 target quality rating was good for tenth best league-wide. Waller's high-volume ability, combined with his size and athleticism, makes him a dangerous fantasy player for years to come. Waller's production highlights his placement as one of the best value picks of the 2019 fantasy football season.
STAY IN TOUCH
Sign up for FantasyData's newsletter and get awesome content sent to your inbox.
We'll never share your email address and you can opt out at any time, we promise.
---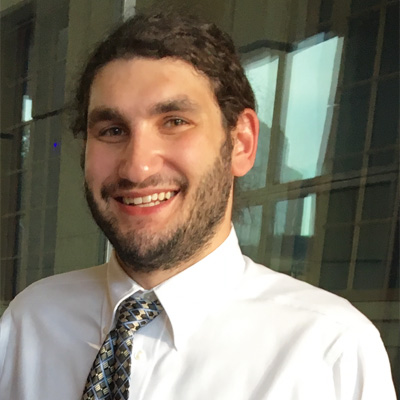 Josh is a Fantasy Football writer with 10 years of experience in competitive leagues. His professional background stems from the fast-paced world of sports media, with experience working for NFL Films and Thursday Night Football. His first-hand familiarity with the NFL gives him an interesting perspective in the world of fantasy football. Concurrent with his fantasy football analysis, Josh is a published sport and fiction writer. Josh resides in the Fishtown neighborhood of Philadelphia, Pennsylvania.