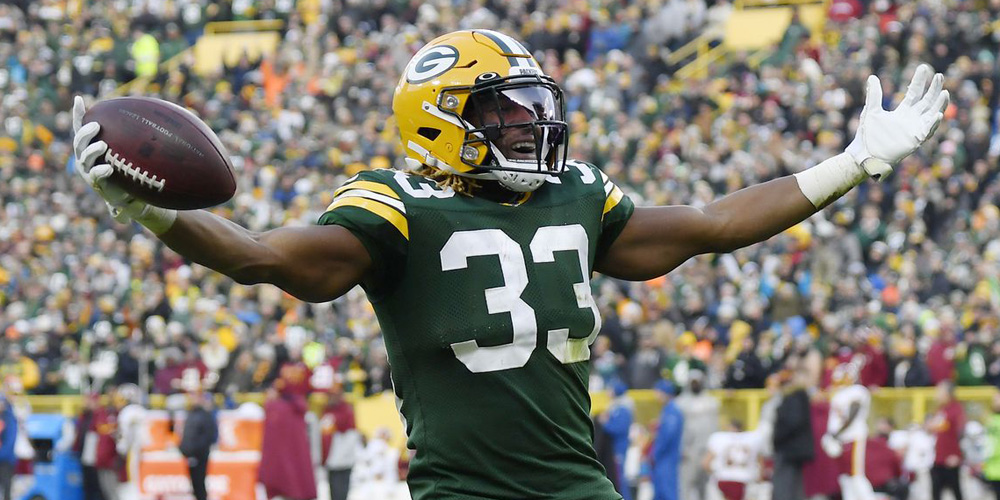 Packers Keep Aaron Jones, Sign 4-Year Deal
---
UPDATED: Packers Sign Aaron Jones Long-Term Contract
The Green Bay Packers declined to franchise tag running back Aaron Jones last week, which lead to speculation that the team was going in a different direction with their backfield in 2021. However, in a surprise move, the Packers signed Aaron Jones to a long-term deal on Sunday. Jones reached an agreement on a four-year deal worth $48 million, including a $13 million signing bonus, agent Drew Rosenhaus told ESPN's Adam Schefter.
In a salary-cap crunch year due to Covid, and after the team drafted A.J. Dillon last year in the second round, the initial thought was the team was looking to save money by letting Jones walk, but as it turns out, Jones was too valuable to let go.
Let's run it back🧀 #GoPackGo pic.twitter.com/wW20Xti3QR

— Aaron Jones 3️⃣3️⃣ (@Showtyme_33) March 14, 2021
- - - -
Packers Decline to Franchise Tag Aaron Jones
Friday Match 5th
What might come as a surprise move in the minds of NFL fans, the Green Bay Packers did not apply the Franchise Tag on star running back Aaron Jones, thus ultimately allowing Jones to test out free agency. Jones has been among the league's best running backs in real life and fantasy, finishing the last two seasons as a top-five fantasy running back. He's a multi-dimensional offensive weapon that can erupt for week-winning fantasy performances.
Jones is coming off another impressive season where he ranked ninth among running backs in Total Yards Created and Yards Created Per Game. With back-to-back seasons of 60 or more targets and 1,000 yards on the ground, Jones is looking to secure himself a large payday. Jones will also remain a fantasy RB1 regardless of landing spot.
Despite the Packers publicly stating that they envision Aaron Jones in their plans, not issuing the Franchise Tag presents a lot of uncertainty for the running back position in Green Bay.
Possible Outcomes
One scenario is Jones and the Packers come to terms on a long-term contract, though this seems very unlikely as the two sides failed to meet on an agreement in January that would have made Jones among the top-five highest-paid running backs in the league regarding cash per year. As ESPN'S Rob Demovsky reported, the main concern of the deal for Jones was the lack of guaranteed money in the contract.
The outcome that will most likely play out is Jones leaving the Packers in free agency and fetching a much larger contract than the one he would receive in Green Bay. In return, I would not be surprised if Jamaal Williams is re-signed at a significant discount compared to Jones.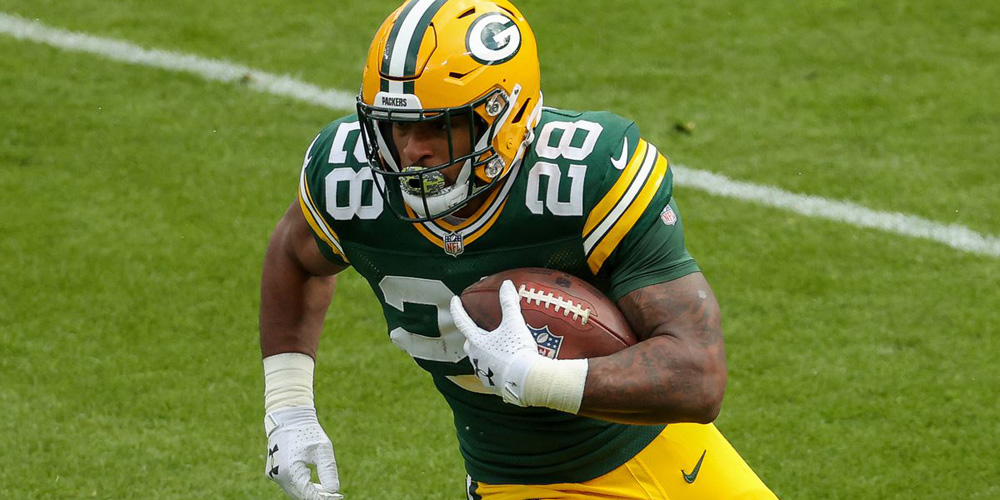 With Jones out of the picture, Williams will be part of a one-two punch with 2020 second-round pick A.J. Dillon. Dillon flashed his potential as a bruising ball carrier in Week 16, handling a full workload of 21 carries for 124 yards and two touchdowns. A running back built for the snowy tundra of Green Bay in late December, Dillon racked up an impressive 5.9 Yards Per Attempt in his dazzling late-season performance. Although Dillon only played in 11 games and missed time due to COVID, he racked up an impressive 5.3 Yards Per Attempt during his rookie campaign, showcasing his ability to bulldoze through the defense and pick up chunks of yardage.
The biggest downside to Dillon's game is his limited involvement in the passing game. If the Packers re-sign Williams, Williams will most certainly serve as the change-of-pace, passing-catching back. Dillon's fantasy ceiling will be capped by his lack of usage in the passing game, along with losing touches to Williams or whomever else the Packers might add in free agency.
Although there are some limitations to Dillon's volume, being attached to Aaron Rodgers and a high-powered offense like the Packers will have its benefits. Green Bay's 76.81% Red Zone Touchdown Scoring rate ranked first in the NFL in 2020, highlighting the Packers' efficiency in an area of the field that Dillon is tailor-made to dominate.
Fantasy Impact
The situation in Green Bay remains murky. If Jones is brought back, Dillon's value will plummet significantly. However, if Jones and the Packers are unable to come to an agreement and Jones signs elsewhere, Dillon will find himself as a fantasy RB2 with a slightly capped ceiling due to being nonexistent in the passing game. If Green Bay is efficient in the Red Zone once again, Dillon will be a direct benefactor.
In dynasty leagues, I would hold off from trading Dillon unless I received an offer too good to turn down. If you built a roster with a strong running back core, Dillon is neither your RB1 nor RB2, giving you a great positional advantage if Dillon is indeed the lead back in Green Bay in 2021.
STAY IN TOUCH
Sign up for FantasyData's newsletter and get awesome content sent to your inbox.
We'll never share your email address and you can opt out at any time, we promise.
---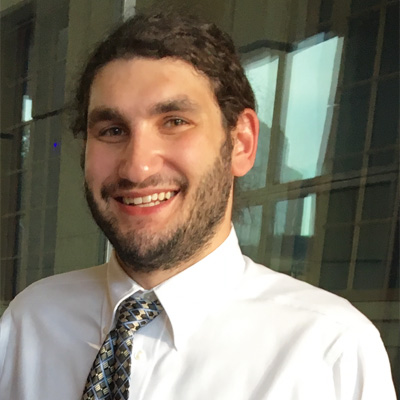 Josh is a Fantasy Football writer with 10 years of experience in competitive leagues. His professional background stems from the fast-paced world of sports media, with experience working for NFL Films and Thursday Night Football. His first-hand familiarity with the NFL gives him an interesting perspective in the world of fantasy football. Concurrent with his fantasy football analysis, Josh is a published sport and fiction writer. Josh resides in the Fishtown neighborhood of Philadelphia, Pennsylvania.