All 32 NFL Coaching Schemes for the 2021 Season
---
Offensive Schemes in the NFL for 2021
As one of my projects for Fantasy Data this year, I wanted to take a look at every offense in the NFL and determine the type of offense they run so I could know what to expect from certain players within the offenses to help me make wise Draft and DFS decisions this year. By doing so, I will be able to create a scheme rating that will be displayed on our Player Rankings pages. That ranking will be based on the research and data found in this article and will be specific to the scheme that the player is in. It will not include whether or not that player is a scheme fit and will not be based on the talent of the player. It will be 100% based on the offensive scheme that the play-caller for that team runs. We already took a look at the defensive side of the ball in my Adjusted Strength of Schedule project that produced a grade for every offensive positional player on our ranking page. Now it's time to see which teams and players look like good fits to maximize those Strength of Schedule Grades based on their offensive identity, or scheme if you will. Before we get to each team individually, let's start by covering the 4 major offenses used in the NFL so they can be referenced throughout the article without having to define them each time. These are meant to be brief descriptions but you can research any of them further, as I am not an expert when it comes to the X's and O's of the game.
Air Coryell
The Coryell offense was made popular by Don Coryell and Dan Fouts in the early 1980s and is known for its timing and rhythm, its vertical nature, and having a power running game. The offense relies on WRs that can get downfield (or to a spot) on most plays, or breaking off into the intermediate areas on others. An athletic TE that can run WR-type routes is often featured, guys like Kellen Winslow, Antonio Gates, and Greg Olsen for example. It often uses single RB sets with a big-bodied, power back. Prominent coaches that use or used this scheme include Joe Gibbs, Norv Turner, Mike Martz, Bruce Arians (TB), Jason Garrett (NYG), and to a degree, Scott Turner (WAS).
Erhardt-Perkins
The Erhardt-Perkins (E-P) offense originated in New England under Chuck Fairbanks in the 1970s who had Ron Erhardt and Ray Perkins on his staff. The system itself does not force a tendency, it's more based on concepts than a style of play. Notable evolutions of the system will run the same core plays out of different formations and personnel groupings. It has a reputation of being a run-heavy offense that uses the run to set up the play-action passing game. The passing game is typically of the quick and short pass variety. However, it is also adaptable because it is less rigid. Instead, it is concept-based. It takes what the defense gives and can change its look from game to game. Bill Parcels was one of the early adopters of this offense and one of the Parcels' tree branches was Bill Belichick who adopted the system and began to enhance it with Charlie Weis in the early 2000s and grew it even further with Josh McDaniels and the current Patriots teams. Other branches of the E-P tree include Todd Haley, Mike McCoy, Brian Daboll (BUF), Nick Sirianni (PHI), and Tim Kelly (HOU).
Mike Shanahan
The offense used by Mike Shanahan in Denver and later Washington has evolved and become all the rage in the NFL today. The Shanahan offense is derived from the West Coast offense made famous by Bill Walsh. However, the Walsh offense wanted to use quick, short passes as a partial substitute for a traditional running game. The Shanahan offense created a wide zone-blocking scheme that allows running to be a partial substitute for the passing game. Both concepts are similar, they both want to force the defense into defending sideline to sideline, however, the Walsh offense gets the ball to someone in space then they run. Shanahan's offense hands the ball off and creates the space as the ball carrier advances toward the sideline until they find the openning. Kyle Shanahan has perfected this type of running game in San Francisco. Personnel is often a 2 back set with either 2 TEs and 1 WR, or 2 WRs and 1 TE. In this offense, all 5 of the eligible receivers are "alive" on the play, though the play design may be more about getting one of those guys into a wide-open space to receive the ball. Other variants, like Sean McVay's offense like to use a 3rd WR instead of having a fullback on the field. Bunch formations are popular in this system as is play-action passing. The system can succeed with a middling QB as long as they can execute the system properly. Currently, this system is used (or will be used) by Kyle Shanahan (SF), Sean McVay (LAR), Matt LaFleur (GB), Kevin Stefanski (CLE), Arthur Smith (ATL), Shane Waldron (SEA), Klint Kubiak (MIN) (Klint is another child of a founder of this offense), Todd Downing (TEN), Mike LaFleur (NYJ), and possibly Matt Canada (PIT) if he survives past Big Ben's tenure in Pittsburgh.
West Coast
The West Coast Offense (WCO) was made popular by Bill Walsh and Joe Montana in San Francisco. Walsh's idea was to stretch the defense out horizontally to open up space for the QB to get the ball out quick to a player with room to run once they catch the ball. It didn't call for abandoning the run game but did ask the RBs to do more work as receivers instead of simply carrying the ball for their touches. Wide Receivers and Tight Ends were asked to run quick slants, shallow crossers, and quick curls or outs. Halfbacks and Fullbacks ran a lot of routes into the flats or arrow routes near the line of scrimmage. The QB needs to be accurate and on time with their throws. The WCO dominated football through the 1990s and early 2000s as just about any offensive coach or assistant from Walsh's 49ers teams was hired to coach elsewhere. Mike Holmgren, Mike Shanahan, Andy Reid, and Jon Gruden to name a few. Current coaches using the scheme, or a modified version of it are Andy Reid and Eric Bienemy in Kansas City, Kellen Moore (DAL), Jon Gruden (LV), Matt Nagy (CHI), Zac Taylor (CIN), and Pat Shurmer (DEN).
Team By Team Analysis
Buffalo Bills
Play Caller/Tenure: Brian Daboll (Offensive Coordinator) - 3yrs w BUF; 7yrs as an OC.
Personnel Preferences: BUF used 10 personnel 15% (2nd highest rate) vs NFL Avg of 2%. BUF also ran 11 personnel at a higher rate than league average (71% vs 60% league-wide). [Personnel data comes from Sharp Football Stats]
Scheme: Daboll is influenced by Josh McDaniels' Erhardt-Perkins style offense which he's modified to be multiple (borrows plays from several other concepts) and opponent specific. It's a spread offense with lots of different formations, pre-snap motion, and Play Action (abbreviated as PA as we continue). Run blocking utilizes multiple schemes (Zone, Gap, Duo).
Additional Notes: BUF was the 11th most pass-heavy team and finished 3rd in Passing Yards and Passing TDs. RB split may favor more Moss on the ground and Singletary as a pass-catching back and pass blocker. Moss can also contribute in the passing game but both will be affected by Josh Allen's rushing in near the goal line as he'll snipe some rushing TDs. TEs only got an 11.8% Target Share total. The OL returns all 5 starters and ranked 5th-best in Football Outsiders Adjusted Sack Rate last year. Daboll's offense ranked #2 in total yards and offensive points scored in 2020, the first such top 20 finish in yards, 2nd top 20 finish in points.
Miami Dolphins
Play Caller/Tenure: George Godsey & Eric Studesville (Co-Offensive Coordinators) - Godsey 3yrs w MIA, will be 1st as a Play Caller, 2yrs prior OC experience. Studesville 3yrs w MIA, 1st yr Play Caller.
Personnel Preferences: Personnel usage last year was mostly 11 and 12, using 12 higher than league average and 11 a little less.
Scheme: The scheme is currently unknown. Likely to carry over some of Chan Gailey's offense. Offseason indication is a lot of pre-snap motion, RPOs, and use the speed at WR to go vertical. The run scheme was 48% to 38% Zone to Gap concepts.
Additional Notes: Last year MIA was ranked 18 in Pass Attempts per game and 19th in Pass Play percentage. They were 16th in Rush Attempts per game and 14th in Rush Percentage. They are starting a 2nd year QB with fast WRs. Myles Gaskin should dominate RB touches (14.2 Rush Attempts Per Game & 4.7 Targets Per Game last year). Will Fuller, DeVante Parker, and Jaylen Waddle may have similar target shares as none are the clear alpha at this point. TE Mike Gesicki has been a bit inefficient as a receiver and stands to lose some fantasy value with the Waddle and Fuller additions. The OL returns 2 starters, another 2 that were reserves last year and are moving into starting role this year, and signed Matt Skura from BAL to play Center.
New England Patriots
Play Caller/Tenure: Josh McDaniels (OC) - 9yrs currently and 3yrs prior with NE, 15yrs in NFL as OC/HC.
Personnel Preferences: New England ran the fewest plays in the league from 12 personnel last year with only 22 plays, 2% of their total offense compared to the NFL average of 20%. The Patriots used more 21 personnel than the rest of the league, running it 361 times for 37% of their plays.
Scheme: McDaniels runs a modified Erhardt-Perkins-style offense molded around the talent on the roster. His offense utilizes multiple formations to run the same play concept, features quick throws (often to the slot receivers or tight ends), attempts to get players into space, and the running game uses mostly Gap run-blocking concepts.
Additional Notes: NE was top-3 in Rush Attempts in 3 out of last 5 years with a ranking of 9th and 11th in the other two years. Newton is going into year 2 with NE and supposedly has Belichick's support as his preferred starter. McDaniels needs to create an offense for Newton to thrive if this is true. The WR group is somewhat mediocre and muddled due to no standouts, although Jakobi Meyers could ascend to the front of the pack. The Patriots paid up for Jonnu Smith and Hunter Henry in free agency, reminding many of the days when they rolled out Gronk and Hernandez in creative fashion. Damien Harris and James White are also worth drafting with Burkhead gone to Houston. Rhamondre Stevenson could be a nice in-season pick-up if Harris misses any time. The OL returns all 5 starters with Trent Brown returning from injury. OL was #3 in FO Adjusted Line Yards and 5th in Adjusted Sack Rate.
New York Jets
Play Caller/Tenure: Mike LaFleur (OC) - 1st Yr with NYJ; 1st Yr as a Play Caller.
Personnel Preferences: None Established
Scheme: LeFleur was the 49ers Pass Game Coordinator for 4yrs under Kyle Shanahan. Indications are he will run a Shanahan-style offense in New York which will feature heavy use of PA, pre-snap motion, multiple plays designed from the same formation, and utilize outside/wide zone run blocking scheme.
Additional Notes: The Jets are starting a rookie QB paired with a rookie Offensive Coordinator behind an offensive line that finished 4th worst in FO's Adjusted Sack Rate (albeit in a different offensive scheme). The Jets RBs are led by 5th round pick Michael Carter. Tevin Coleman was signed away from San Francisco and is familiar with the offense but did not look like there was much left in his legs last year. Ty Johnson has breakaway speed and looks like an interesting last-round dart throw in Best Ball drafts. The WR group needs to shake out as many names could contribute. Corey Davis was signed to a contract that has $27m guaranteed (effectively 2yr deal) and should lead the WRs in targets. Elijah Moore could have the "rookie connection" narrative with Wilson. The OL returns 4 starters and the 14th overall pick to play LG.
Baltimore Ravens
Play Caller/Tenure: Greg Roman (OC) - 2yrs as BAL Play Caller; 8yrs total as an OC.
Personnel Preferences: BAL ran the 6th fewest plays from 11 personnel last year but the most from 20. They were also heavier than the league average running 21 and 22 personnel.
Scheme: He'll show the same blocking concepts from his personnel groupings but will have multiple run concepts come out of those packages, including the QB read option. Roman's offense wants to outnumber the defense up front and get the blockers into angles that allow huge holes to open up for whoever carries the ball. He'll use counters and traps to gain an advantage for his blocking schemes and will heavily involve TEs and FBs into the offense. Once he has you playing the run, he'll try to call deep shots. Archive read: Check out my deep dive into Greg Roman's offense from 2019 when he took over the OC role in Baltimore.
Additional Notes: Lamar Jackson had the 4th highest deep throw percentage in NFL last year, and he was 7th in 2019. Roman says Running Back By Committee and also said he would like to get more out of JK Dobbins in the passing game. Roman won't stray too far from his run-heavy mentality, but his offense needs to upgrade the passing game as a whole. Baltimore had 3,000 or more rushing yards in each of the last two years. Roman says Jackson will work under center more after being the least active QB there out of any regular starting QB last year. Roman working on creating more "chunk plays" downfield and PA passes. Sammy Watkins' best season came under Roman in Buffalo and he was brought in to help bolster the passing game. This will be Marquise Brown's first full offseason working with the team (foot injury, COVID). Rookie WRs have historically struggled in BAL (not good for Bateman). Mark Andrews led all TEs with 18 deep targets in 2020. OL returns 3 starters with 2 free agent signings and a rookie in the mix for a starting role.
Cincinnati Bengals
Play Caller/Tenure: Zac Taylor (Head Coach) - 2yrs with CIN as an HC/Play-Caller; previous experience was calling plays for Miami for a month after Bill Lazor was fired.
Personnel Preferences: CIN used 11 personnel more than any team last year, using it on 76% of their plays. They used 10 personnel on 47 plays (5%) which was the 4th highest use in the NFL of that 4WR set.
Scheme: Taylor is from the Jon Gruden/Sean Payton tree of WCO. Frank Pollack was hired to be the run game coordinator. His scheme is typically heavy on wide zone-blocking concepts, which he ran with Mixon in Cincy in 2018 (Mixon's most productive year). CIN used a zone-blocking scheme on over 60% of their plays last year. Passing game quote: "The way the offense is set up, the ball goes to the open receiver." Callahan would prefer to have 5 players catch 50 passes.
Additional Notes: Joe Burrow was 1 of 3 QBs with 40+ Passes per game last year. All 3 WRs had over 100 targets in 2020. Offseason chatter regarding running back Chris Evans taking over the Gio Bernard role. The OL returns 4 starters and brought in Riley Reiff from MIN to play RT.
Cleveland Browns
Play Caller/Tenure: Kevin Stefanski (HC) - 1yr with CLE as HC/Play-Caller; 1yr (and 3 games) as an OC with MIN
Personnel Preferences: Cleveland ran the third-fewest percentage (44%)of plays from 11 personnel last year. They ran 13 at the highest rate in the NFL (14%) and were 9th in running 12 personnel (26%). They were also above average in use of 21 and 22 personnel.
Scheme: Stefanski was in Minnesota for 14 years as an assistant or position coach dating back to the Brad Childress days. However, it was Gary Kubiak's offense that he seems to have latched onto the most. Stefanski utilizes a run-heavy scheme that uses Zone and Gap concepts evenly. In his 2 years as a play-caller, Stefanski's running games have ranked top 6 or better in Rush Attempts, Rush Yards, and Rushing TDs. His passing game is up-tempo, with pre-snap motion, and play action.
Additional Notes: Baker Mayfield had a career-high QBR and Air Yards per Attempt last year with the lowest interception rate of his career. Chubb has a career average of 5.2 Yards Per Carry and 39 total TDs as a pro. Kareem Hunt had 1,145 total yards 11 total TDs last year. Training camp reports indicate Odell Beckham Jr is looking healthy. Jarvis Landry led the team with 101 targets last year over 15 games. Austin Hooper saw 5.4 targets per game during his 13 healthy outings. Donovan Peoples-Jones could be the primary deep-threat and may be a priority waiver add if this offense opens up or one of the top-2 WRs misses time. The OL returns all 5 starters and is considered an elite unit. The Browns OL finished 6th in FO's Adjusted Line Yards metric last year.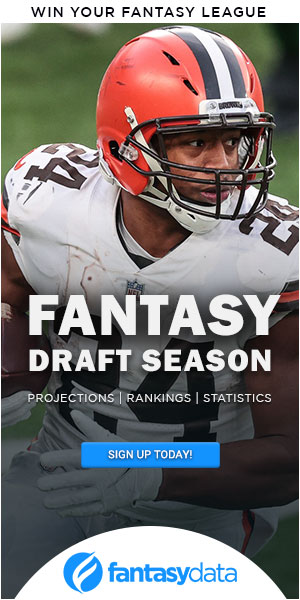 Pittsburgh Steelers
Play Caller/Tenure: Matt Canada (OC) - 1st year as a Play Caller after 1 year as the Steelers QB coach, which was his 1st year of NFL experience.
Personnel Preferences: Pittsburgh ran the second-highest rate of 11 personnel (75%) in the NFL last year and added another 5% using 10 personnel.
Scheme: Canada's desired offensive scheme has been likened to Kyle Shanahan's but it will be modified to Roethlisberger's skills (so not much PA), and it will be match-up/opponent based. So far in training camp, the offense is said to look very similar to what it was last year, just with new terminology and they will run a zone-blocking scheme after having the worst run-blocking OL in 2020.
Additional Notes: Roethlisberger ran the fewest play-action plays last year and got the ball out the quickest. Throws were short allowing receivers to make the plays. This helped Ben become the least sacked starting QB last year. All 3 WRs saw 100+ Targets in 2020 and Eric Ebron added 91 to come up just short of having FOUR 100 target receivers. Najee Harris demonstrated great hands in OTAs and may see a lot of passing work. Anthony McFarland was at Maryland during Matt Canada's 1 year with the team and has been used as a "wild card" in 2-Back formations alongside Harris in training camp. The OL has been overhauled and has a new OL coach (Klemm). The Steelers finished with the worst Adjusted Line Yards total in 2020 and 1st in Adjusted Sack Rate, per Football Outsiders data.
Houston Texans
Play Caller/Tenure: Tim Kelly (OC) - 2 years as OC with HOU, 7 years with the team overall.
Personnel Preferences: 92% of the Texans 2020 plays came out of 11 (64%) or 12 (28%) personnel
Scheme: Kelly is from the Bill O'Brien (Erhardt-Perkins) tree. Kelly tilts pass heavy (3rd highest Pass%) and uses spread concepts to dictate matchups.
Additional Notes: Deshaun Watson had 10 games of 300+ passing yards and 11 games of 25+ rush yards in 2020. The Watson saga is currently unresolved and could lead to Tyrod Taylor starting. Brandin Cooks had 119 targets (7.9/g) and should remain heavily involved. Texans traded for Anthony Miller and drafted Nico Collins. Keke Coutee was on the roster last year and will compete with those guys for the 2-4 WR role. TEs saw a 17.7% target share with Akins as the main passing target and Fells being helpful in the red zone. Now Fells is gone and Pharaoh Brown will take that role. Running game utilized Zone Blocking concepts on 2/3 of the run plays. RB depth chart is congested. David Johnson appears to be de facto #1 due to contract. DJ carried the ball 12.3 times per game and saw 3.8 Targets per game last year. OL returns the 2 starting tackles, added two free agents, and has a reserve taking over at LG. HOU OL was 5th worst in Adjusted Line Yards and dead last in Adjusted Sack Rate per FO data.
Indianapolis Colts
Play Caller/Tenure: Frank Reich (HC) - 3yrs with IND as an HC/Play Caller; 7yrs as an OC.
Personnel Preferences: Personnel usage in 2020 was above league average using 11 (69%), 12 (21%), and 13 (8%).
Scheme: Reich comes from Whisenhunt & Pederson staffs. but his offense is modified more to the talent at QB and what they do best. Reich worked with Wentz before and will know how to build an offense around him. The offense may resemble something more like what Reich ran with Luck (a mobile QB) in 2018. That team finished 7th in total yards and 5th in points. The running game uses a 53% to 35% split between Zone and Gap respectively.
Additional Notes: Passes are spread out to all positions in this offense making the WR group tough to rely on in FF. The spread volume is going to make it difficult for any pass-catcher to be a league winner. Hilton was the target leader last year with 93 followed by Hines with 76. 2019 leaders were Doyle and Pascal, each with 72 targets (Hilton had 68 in 10 games). 2018 Hilton led with 120 targets and Ebron right behind with 110 (Hines had 81 targets that year). Marlon Mack coming off an Achilles injury. If healthy, he'll be the third wheel with Taylor and Hines. Taylor has "the RB1" upside if Mack is not ready to contribute (and chances increase if Wentz's foot injury forces him to miss time). Hines' role is secure as the pass-catching back. Hines has been working on deeper routes this offseason. The OL returns 4 starters and replaces the injured Castonzo with Eric Fisher (KC).
Jacksonville Jaguars
Play Caller/Tenure: Darrell Bevell (OC) - 1st year w with JAX; 14yrs as an OC. Was Detroit's OC/Interim-HC last year. Meyer hired him because he is malleable to using his system.
Personnel Preferences: None Established by Meyer in the Pros
Scheme: The offense is expected to be heavily influenced by Meyer but Bevell will call plays. Zone run & QB zone read will be staples with likely one-back sets and possibly shotgun-to-run spreads.
Additional Notes: Possible rookie QB starter with rookie Head Coach/scheme. Etienne will play as an RB and WR, similar to Percy Harvin. This could put a dent into Laviska Shenault's role. DJ Chark and Marvin Jones are expected to be the 1a/1b on the outside. Chark added 7 pounds of muscle to meet Meyer's physique demands. TE is a weakness for JAX. OL returns all 5 starters.
Tennessee Titans
Play Caller/Tenure: Todd Dowling (OC) - going into 3rd year with TEN; 1st as their OC. Previously was an OC in OAK under Jack Del Rio in 2017.
Personnel Preferences: Possibly more 11 and less 12 personnel with the loss of Smith at TE and the addition of Reynolds at WR. TEN led the NFL in 12 percentage in 2020.
Scheme: Titans want to keep the Shanahan-style offense that has been there from LaFleur and Smith, so outside-zone runs and PA passing game his year which could help Derrick Henry see fewer defenders in the box, or lead to more early-down passes.
Additional Notes: Ryan Tannehill could have more Pass Attempts this year than he did in 2020 because of the likely shift to more 11 which could lead to more early-down passes. Darrynton Evans has been working as the pass-catching back during spring. A hamstring injury wiped out his rookie year. Josh Reynolds was brought in to make up for the loss of Corey Davis' run-blocking. Expect more motion with him to compensate for a switch to more 11 than 12 to create mismatches. The OL returns 4 starters after being 2nd in FO's Adjusted Line Yards last year.
Denver Broncos
Play Caller/Tenure: Pat Shurmur (OC) - 1yr as DEN OC, 12yrs as OC/HC.
Personnel Preferences: 88% of offense was 11 (66%) or 12 (22%) personnel. Below league average with any other formation.
Scheme: From the Andy Reid WCO tree. Runs a lot of 11 personnel, Verts, Play Action, and outside-zone run plays, although it looks like he switched to more gap/pull/inside-zone last year.
Additional Notes: Starting QB undetermined. Melvin Gordon is in the final year of his deal and DEN traded up 5 spots in Rd2 for Javonte Williams. Denver RBs were near dead last in RB routes run per game, Y/RR, RB Tar/G, RB Rec/G in 2020. Their OL was bottom 5 in FO Adjusted Line Yards. Potential for 3 RBs to see enough action to make all three low-ceiling. Williams has high upside once MG3 is gone. The top 4 WRs can all be good but will make any 1 hard to breakout. Noah Fant had 93 targets last year, 2nd to Jeudy's 113. The OL returns 4 starters and signed Bobby Massie from Chicago to play RT. The Denver OL ranked 6th worst in FO's Adjusted Line Yards metric in 2020. Shurmur's best year as a play-caller was in 2017 with Minnesota where his offense was top 10 in points and top 11 in total yards. The following year with the Giants (as HC) his team was 16th in points and 17th in total yards. All other seasons (excluding the Philly year where Chip Kelly was the play-caller) his offenses have been in the mid to high 20's for points and yards.
Kansas City Chiefs
Play Caller/Tenure: Eric Bienemy (OC) - 3yrs as KC and NFL OC; 8yrs total with KC. Bienemy is the play-caller but the scheme is Andy Reid's.
Personnel Preferences: Personnel is usually 11 unless in short-yardage or Red Zone situations, then it goes to 12.
Scheme: The scheme is a morphed WCO that incorporates more shotgun and spread looks than a classic WCO and is adjusted to be opponent-specific with several wrinkles.
Additional Notes: The offense has ranked in the top 5 in Passing Yards and Passing TDs during Bienemy's OC years. Mahomes, Hill, Kelce are all elites at their positions. RB has been more by a committee in recent years, but CEH has 1st Rd pedigree and Mahomes wanted him in KC. May see a shift to more pass usage by RBs this year. Hardman will take the Watkins role (unless Pringle does) and is the 2nd fastest player on the team. KC remade their OL, only 4 returning starters. The OL ranked 4th highest in FO's Adjusted Sack Rate metric. New starters may indicate a shift to a gap run scheme.
Las Vegas Raiders
Play Caller/Tenure: Jon Gruden (HC) - 3yrs with Raiders; 17yrs as an OC/HC.
Personnel Preferences: The Raiders used the 7th least amount of 11 personnel in 2020 at 50%. They used 1-WR formations (22 and 13 personnel) on 20% of their plays
Scheme: The scheme is closer to a traditional WCO than other WCO in the league but Gruden called more deep shots LY. Gruden installed RPO's and some Air Raid concepts. Gruden's run game uses zone, gap, and pin-and-pull schemes.
Additional Notes: Derek Carr's 7.9 YPA each of the last 2 years are the two highest for a Gruden QB ever (previous high was 7.8). Carr has 4,000+ Passing Yards all 3yrs under Gruden and his TDs are increasing. Gruden offenses tend to concentrate on 1 receiver. The TE position has been the leading receiver (Cook, Waller, Waller) each of the last 3 years. The difference between the top receiver and the next was 51 receptions in '20, 41 in '19, 0 in '18. Only once has Gruden produce two 1,000-Yard WRs (Hall of Famers Jerry Rice and Tim Brown in 2001). Henry Ruggs was asked to add strength during the offseason. John Brown or Bryan Edwards to replace Agholor as the X receiver. The Raiders RB's have averaged a 22.6% target share over the last 3 years. The previous year under Gruden, his RBs averaged 27.9% target share. Jacobs is Gruden's first 1,000 yard RB for Gruden since Tyrone Wheatley in 2000. Jacobs is the first to run for 10+ TDs since Earnest Graham did it for Gruden in 2007. Kenyan Drake was brought in to lessen the rushing load for Jacobs and be a passing game piece. The OL returns 2 full-time starters from last year and has 2 and a rookie reserves moving into starting roles in 2021. Here is a breakdown of Gruden's offense I did back in 2018 when he got hired for the Raiders job.
Los Angeles Chargers
Play Caller/Tenure: Joe Lombardi (OC) - 1st yr as Chargers OC; Lombardi was an OC in DET for 2yrs, spent last 5yrs as NO QB coach with another 5yrs as QB coach before the DET gig and 2 more years before that as an offensive assistant in NO.
Personnel Preferences: None Established but the Saints used less than league average 11 personal (54%) and 12 personnel (16%), with above league average 21 (14%) and 22 (6%) personnel.
Scheme: Lombardi will shape the offense around Herbert's skill-set and use PA and a zone run game. Sounds like a Saints passing game (Erhardt-Perkins) and a 49ers running game (Wide-Zone) is their model.
Additional Notes: Indications are Austin Ekeler will play the Kamara role and be the unquestioned lead back. Jackson, Kelley, Roundtree will fight for scraps. Keenan Allen will get plenty of option routes while Mike Williams will play the Michael Thomas Split-End position/role. Jared Cook is a Lombardi bring-over and will compete with Parham at TE. The OL was over-hauled/improved, with only Bryan Bulaga returning as a starter. This should help the Chargers OL improve on their 4th worst ranking in FO's Adjusted Line Yards metric.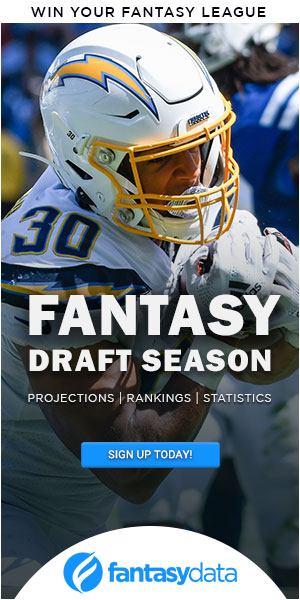 Dallas Cowboys
Play Caller/Tenure: Kellen Moore (OC): Spent the last 4yrs in a coaching capacity with DAL, with the last 2 being the Play Caller/OC.
Personnel Preferences: Dallas used the 6th most 11 personnel in 2020 at 71%, add another 21% in 12 personnel and that was 92% of their offense.
Scheme: Modified WCO scheme, lots of spread 11 personnel, pre-snap motion, Play Action, RPO's, and use of zone blocking in the run game.
Additional Notes: Moore's offense has ranked top-10 in Pass Attempts and Passing Yards in both years. The offense was #5 in Passing TDs in 2019 and was top-8 in Rush Attempts and Rushing Yards in '19 (before McCarthy). McCarthy has usually had a low-volume running game. Dak Prescott and Ezekiel Elliot's health statuses look good in OTA's. Zeke looks quicker and Tony Pollard getting reps as a receiver. CeeDee Lamb was also noted as an OTA standout with Cooper missing time. The offense has 100% continuity and the OL returns all 5 starters. If Dan Quinn's defense is better than Nolan's (which it should), then it could slow the offense a shade, as they will not be playing out of desperation all game.
New York Giants
Play Caller/Tenure: Jason Garrett (OC) – 1yr as NYG OC; 14yrs as an OC/HC.
Personnel Preferences: The Giants went heavier than league average in the use of 12 and 13 personnel and below average with 11 personnel.
Scheme: Garrett runs a Coryell offensive scheme (power-run/deeper pass routes [however, NYG did not pass deep much at all LY]) with very little motion or scheming to take advantage of player matchups. Gap/DUO scheme run game.
Additional Notes: Saquon Barkley should be back for the start of the season and will get fed. Kenny Golladay got paid to be the #1 WRs and will be fed. The remaining WRs are fighting for scraps in a bad offense. Engram is highly inefficient at TE, Rudolph fits more of the "Garrett" mold at TE making neither guy viable for upside. OL (is a mess) only returns two players that reached > 50 Snaps/G LY & is moving Hernandez to RG (1st yr at that position). NYG had PFF's worst pass-blocking grade last year. NYG's solid defense is likely to keep games close enough for Garrett to keep the game-script boring. Garret's offenses have finished in the top 7 for total yards 7 times and top 7 in points scored 6 times (does not include the year Moore was calling plays in 2019).
Philadelphia Eagles
Play Caller/Tenure: Nick Sirianni (HC) - This will be Sirianni's 1st year calling plays after 3yrs as IND's OC.
Personnel Preferences: None Established
Scheme: Sirianni comes from an Erhardt-Perkins tree. Calls his offense "multiple". Expected to have an adaptable (to roster) scheme with a lot of 12 personnel, some 3-TE sets, RPOs, PA, screens & quick/short throws to allow receivers to gain YAC. The run game is likely to be heavy inside-zone.
Additional Notes: Jalen Hurts and Miles Sanders should benefit in the run game while DeVonta Smith and the TEs should benefit in the passing game. No Eagle topped 80 targets last year in their disaster of a season. OL continuity has good continuity with 4 returning starters, plus Andre Dillard returns after missing 2020.
Washington Football Team
Play Caller/Tenure: Scott Turner (OC) - 1 yr as WAS OC; 2yrs as an NFL OC.
Personnel Preferences: Personnel packages were above league average for 11, 12, 21, & 13.
Scheme: Air Coryell tree from dad Norv. Scott Turner's offense pulls from various other offensive concepts than Coryell and has been less deep strike than a typical Coryell offense, likely due to personnel. The run game is mostly inside and outside zone with jet sweep action, but will also play Gap.
Additional Notes: Washington's Pass Attempts last year were 9th in NFL, yet they were only 25th in Passing Yards. WFT was 25th in Rush Attempts and 26th in Rushing Yards. The passing game could open up more with Fitzpatrick at QB and the additions of Curtis Samuel (short passing game) and Adam Humphries (short/intermediate) but Terry McLaurin should benefit most if they call more deep plays. OL will have 2 new starters on the left side.
Chicago Bears
Play Caller/Tenure: Matt Nagy (HC) - 3yrs as Bears HC (play-caller for 2 – did not call plays last year); 1yr previous OC experience at KC.
Personnel Preferences: Nagy was below NFL average using 11 personnel in '18 (and '20 under Lazor), but above average in '19. Nagy was above average in '19 using 21, 10, 02, & 01 personnel. Lazor ran above average 13, 02, 01 last year.
Scheme: Nagy uses a variant of the KC/Reid-WCO but does not tailor to the talent on the roster. Nagy wants to spread the field and run RPO's. Outside zone runs and PA bootlegs were a staple last year with Lazor calling plays, but if they go shotgun spread this year, the inside zone should return (what Nagy called in 2019).
Additional Notes: Andy Dalton was brought in due to his familiarity with Lazor and the scheme, but Justin Fields should start sooner than later, as it appears Nagy has been courting mobile QBs this offseason. Damien Williams was also added as someone who is familiar with the scheme and has superior measurables to David Montgomery. Montgomery's big year last year came with Lazor as play-caller. Will be interesting to see if Williams is heavily involved with Nagy calling plays, especially in the passing game with Cohen starting training camp on the PUP list. The Anthony Miller trade could add targets for Allen Robinson and Darnell Mooney. Robinson had more than150 targets each of the last two years (9.8/g). Mooney had 98 targets as a rookie. Damiere Byrd was brought in from NE and has been working in the slot, although Nagy will run all his receivers out of the slot at times. Tight Ends Jimmy Graham and Cole Kmet totaled 120 combined targets last year. Bears' TE target share from 2018 to 2020 went 18.1%, 12.2%, then 22.7% last year with Lazor at the controls. With better QB play and potential for Mooney to ascend, that percentage could drop back below 20% this year with Nagy taking back play-calling duties The OL has new starters at the tackle positions (a rookie LT and a free agent RT).
Detroit Lions
Play Caller/Tenure: Anthony Lynn (OC) - 1st yr with DET; 5yrs as HC/OC. Lynn has only called plays once before, in 2016 with the Bills.
Personnel Preferences:
Scheme: It is assumed Lynn will run inside/outside-zone running plays. The passing game will be modeled towards what Goff ran in LA with lots of 11 and 12 personnel, PA, and short to intermediate throws.
Additional Notes: As OC in BUF, Lynn ranked #2 in Rush Attempts, #1 in Rushing Yards, and #1 in Rushing TDs. For context, Tyrod Taylor handled 95/580/6 of that load while LeSean McCoy (234/1267/13) and Mike Gillislee (101/577/8) handled most of the RB carries. Charles Clay (a TE) led the team in targets with 87, followed by Woods (76), Goodwin (68), McCoy (57), and Watkins (52 thru 8 games). WR Tyrell Williams is familiar with Lynn from SD/LAC days. Breshad Perriman has a narrative playing in Detroit (where his dad was a star). T.J. Hockenson and D'Andre Swift appear to be the most likely to establish reliable, upper-tier fantasy value, while Jamaal Williams and Perriman may provide serviceable spike weeks in Best Ball. Head Coach Dan Campbell has said he sees Jamaal Williams as the Mark/Ingram/Latavius Murray role behind what is assumed to be an Alvin Kamara type role for Swift. The OL is strong and returns 3 starters from Lt over to C. New starter Stenberg (RG) was with DET last year and Sewell is a 1st Rd pick at RT.
Green Bay Packers
Play Caller/Tenure: Matt LaFleur (HC) - 2yrs as GB HC and play-caller; 4yrs total as an OC; 3yrs total as a play-caller. Rumor is LaFleur may allow Hackett to call plays but says there will be not much of a difference if he does.
Personnel Preferences: 2020 was above average in 12 & 21, but below average in 11 personnel groupings
Scheme: LaFleur is from the Shanahan/McVay-WCO tree. Heavy use of motion, PA, and RPOs in the passing game and a wide zone run game.
Additional Notes: LaFleur's offense has been top-8 in Rushing Yards 3 out of 4 yrs. Passing Yards increased from 17th to 9th in GB LY and was #1 in Passing TDs. The skill positions had little turnover (Randall Cobb returns - trusted vet for Rodgers) and the group could be expected to produce similar numbers as last year. The OL lost their center and protection caller at the line with Corey Lindsley going to the Chargers and drafted Josh Meyers to replace him. The OL ranked 5th in FO's Adjusted Line Yards and 6th in Adjusted Sack Rate in 2020.
Minnesota Vikings
Play Caller/Tenure: Klint Kubiak (OC) - 1st yr as an OC/Play Caller; previous 2 yrs as MIN QB coach.
Personnel Preferences: MIN was last in percentage of running 11 personnel (29% vs NFL Avg 60%), near average with 12, well-above-average with 21 (26% to 7%), and above-average with 22 and 02 personnel groupings.
Scheme: Klint's dad is Gary Kubiak (from the Mike Shanahan WCO tree), so the offense should resemble his in some fashion. Wide zone run game, with pre-snap motion, PA, and QB movement after the snap (boots/waggles).
Additional Notes: Vikings finished 5th in Rushing Yards and 6th in Rushing TDs last year. Skill position turnover was limited to Dede Westbrook coming in to replace Kyle Rudolph (though not directly by position). The OL replaces Riley Reiff with 1st Rd pick Christian Darrisaw. The OL was #1 in FO's Adjusted Line Yards metric
---
FantasyData Subscriptions! SAVE BIG & Win!
Big news, our FantasyData 2021 NFL Draft Kit is FREE this year for all our Premium and Premium Plus subscribers. We have over 250 player forecasts, Fantasy Rankings, Player Projections, and Cheat Sheets. We also have Advanced Player Metrics and tons of awesome DFS tools.
Atlanta Falcons
Play Caller/Tenure: Arthur Smith (HC) - 1yr as HC & will also call plays; previous 2yrs as TEN OC with 10 total yrs in TEN (mostly as TE coach).
Personnel Preferences: Smith used 11 personnel at a 38% rate (2nd lowest in NFL). Smith used 12, 21, and 13 at an above-average rate in 2020 with the 3rd highest 13 usage in the NFL.
Scheme: Smith comes from the LaFleur/McVay/Shanahan WCO tree. Mostly inside and outside zone run plays with gap and duo mixed in. The passing game features pre-snap motion and PA.
Additional Notes: Calvin Ridley and the TEs should have plenty of opportunity in Smith's offense. Whoever emerges as the steady #2 WR could also have some fantasy relevance. Mike Davis saw zone-blocking on around 45% of the plays last year in CAR. Arthur Smith ran ZBS on 67% of plays in Tennessee. Atlanta used ZBS on around 52% of plays last year. Derrick Henry created a lot of opportunities for the pieces around him to have success in TEN. It will be interesting what 28 year old Mike Davis can do in this offense behind an OL returning 3 solid starters (4 returning starters total), with a 3rd round rookie taking over at LG.
Carolina Panthers
Play Caller/Tenure: Joe Brady (OC) - 1yr as CAR OC; previous NFL experience was as an Offensive Assistant in NO (2017-18).
Personnel Preferences: Brady's personnel groupings were right around league average across the board. The highest usage outside of average was 01 personnel, 3rd highest usage behind Steelers and Bears.
Scheme: Brady comes from the Sean Payton tree. The offense is built around the players, shows multiple concepts and formations, spreads the field to get playmakers into space. Run concepts are split evenly between zone and gap schemes.
Additional Notes: Sam Darnold could shine in Brady's system but it may take time. Christian McCaffery has elite upside in this scheme. DJ Moore and Robby Anderson will thrive. CAR acquired a couple of Brady's guys by drafting Terrace Marshall in Rd2 and signing Dan Arnold who was in NO w/ Brady. Carolina sought an upgrade at TE and Arnold could see plenty of action. The OL returns just 2 starters, 1 free agent signing, and 2 backups from last year's roster.
New Orleans Saints
Play Caller/Tenure: Sean Payton (HC): 14yrs as NO HC/play-caller (majority of seasons calling plays); 17 yrs as an OC/HC.
Personnel Preferences: Personnel usage was pretty balanced compared to league averages; the largest difference was in usage of 21 personnel (14% compared to 7% NFL Avg).
Scheme: Payton is from the Jon Gruden-WCO tree but has blended some of Pete Carmichael's E-P concepts into the offense. The offense will run differently based on QB. Common themes will be quick, short passes to players in space; use of RBs & TEs to create mismatches; lots of volume to the X receiver (Thomas); and a mix of blocking concepts in the run game.
Additional Notes: Taysom Hill brings higher upside at QB with his run threat and better ability to get the ball to the right spot in a timing offense. With the lack of playmakers available, it would seem likely Payton designs a lot of different looks for Kamara to get the ball. Kamara is entering his age 26 season and has effectively 2yrs remaining on his contract before he becomes a cap relief to cut. He's going to get a lot of work. Michael Thomas will also be due for a heavy workload when he returns. Adam Trautman is expected to be the move-TE that will be used to create mismatches. Tre'Quan Smith primarily lines up in the slot with Marquez Callaway at the Z. Deonte Harris as the gadget guy. Saints have traditionally run a very concentrated offense, making Kamara and Thomas priority plays and Trautman and Taysom are solid speculative plays. The OL is elite and returns all 5 starters from 2020, a group that finished 4th in FO's Adjusted Line Yards metric.
Tampa Bay Buccaneers
Play Caller/Tenure: Byron Leftwich (OC) - 2yrs as TB OC, 1yr as ARI OC. It has been noted that Tom Brady was calling the plays for long stretches last year.
Personnel Preferences: TB used 10 personnel at the 3rd highest rate (5%) versus an NFL average of 2%. They were close to NFL average on other groupings, except they ran 0 plays from 21 personnel.
Scheme: Leftwich's offense is based on Bruce Arians' "No risk it, no biscuit" philosophy and Tom Brady's influence. The offense is an Erhardt-Perkins style that is aggressive and vertical, at times abandoning the run game.
Additional Notes: Tom Brady's passing grade (per PFF) got exponentially better the deeper the pass was. On a per-game basis, Antonio Brown led the WRs with 7.75 Tar/G, Chris Godwin has 7.0, and Mike Evans had 6.8. Rob Gronkowski had 4.8 Tar/G at TE. Mike Evans led the group with a 13.0 aDOT, followed by Godwin's 10.1, and Brown's 9.2. Gronk had an aDOT of 11.9. RB is a committee with Ronald Jones and Leonard Fournette mixing in on early downs and Bernard taking the field for the 2-minute offense and obvious passing downs. OL has all 5 returning starters and is a near-elite group that ranked 3rd highest in FO Adjusted Sack Rate.
Arizona Cardinals
Play Caller/Tenure: Kliff Kingsbury (HC) - 2yrs as NFL HC/Play-Caller, both w/ ARI.
Personnel Preferences: Kingsbury runs modified/evolving Air Raid passing concepts with Andy Reid run game concepts.
Scheme: The use of 10 personnel decreased as 2019 went along, then decreased to 20% in 2020 from 31% in 2019. The use of 11 personnel was below league average at 46% versus the NFL average of 60%. The use of 12 personnel was 10% higher than the league average at 30%. In all, 10, 11, and 12 personnel accounted for 96% of the Cardinals offense in 2020.
Additional Notes: ARI ran plays at the 2nd fastest rate overall and 1st in neutral situations and led the league in no-huddle plays. ARI went from 12th to 25th in pass play % going from 2019 to 2020. Murray took nearly half as many sacks (49 down to 27) in 2020. Murray ranked 7th among QBs in total attempts per game (combined pass and rush attempts) with 40.0 and was 4th in QB rush attempts with 5.1/G. WRs have played one side of the field and do not go into pre-snap motion very often. The addition of AJ Green and Kingsbury's continual tinkering could change that. The loss of Dan Arnold at TE is significant, as he was a zone buster that kept defenses honest and Maxx Williams is not the same type of athlete. Darrell Daniels has a closer physical profile and may be the top pass-catching TE. The running game uses mostly Zone (47%) and Gap (38%) with some pulling action mixed in. Arizona ranked inside the top 9 in Rush Attempts, Rush Yards, Rushing TDs, and Yards Per Carry. Chase Edmonds is still young enough for a breakout at age 25 while James Conner is also young (26) and already has a breakout year under his belt. Conner should see at least 45% RB carry share which could be a near match to Edmonds carry share. Edmonds will likely out-target Conner. The OL returns 3 starters and includes an upgrade at center through free agency. 3rd worst Adjusted Line Yards rank, per FO's metrics.
Los Angeles Rams
Play Caller/Tenure: Sean McVay (HC) - 4yrs as LAR HC/Play-Caller; 7yrs as an OC; 6yrs as a Play-Caller.
Personnel Preferences: Personnel usage was 94% 11 or 12 combos, with the Rams running the 4th highest rate of 12 (29%) in the NFL (20% Avg). With Everett gone and new WRs brought in, 11 and 10 personnel may be in favor for 2021.
Scheme: McVay comes from the Shanahan tree. The offense is focused on running the ball through mostly zone blocking schemes. Over the last 2 years, McVay has gradually shifted run blocking schemes to more gap and trap concepts, although Zone is still used 54% of the time. The passing game uses PA, pre-snap motion, and bunch formations.
Additional Notes: McVay's offense needs to refresh. It has deteriorated from the #1 scoring offense in 2017, to 2nd, to 11th to 22nd last year. The rushing offense has been top-10 in Attempts, Yards, and TDs in 3 of the 4 years he's been in LA. 2019 was a more pass-heavy version of the offense which we may see again in 2021 with Akers out and Stafford in. McVay commented on needing to be able to stretch the top off of defenses and to get more explosive downfield this offseason. The OL returns 5 starters (assuming Brian Allen, who missed 2020, returns at C). The Rams OL ranked #2 in Adjusted Sack Rate, which will give Stafford more time to hit the long ball if they maintain that level of play.
San Francisco 49ers
Play Caller/Tenure: Kyle Shanahan (HC) - 4yrs as SF HC/Play-Caller; 13yrs as OC.
Personnel Preferences: SF runs the 2nd most 21 personnel at a 33% rate (344 plays – one of only two teams above 300) and were 4th in the usage of 22 personnel (1 WR) often leaving only 1 or 2 WRs on the field for much of the game.
Scheme: Kyle comes from the Shanahan (dad is Mike) tree. He runs a modified WCO (to the point he does not consider it WCO anymore) where the run game is emphasized and the passing game is used as an extension of the run game in several facets. Players are schemed open/into space when they get the ball. The run blocking scheme is zone-based with a lot of outside zone usage. The passing game works off PA, pre-snap motion, and being able to keep the same personnel in formations that look the same but have multiple play options run out of them.
Additional Notes: San Francisco runs the clock down (30th in neutral pace) and will try to win by just running the ball if they can. There is an unofficial pre-season goal to run the ball 500 times in 2021. Jimmy Garoppolo will start the year at QB but will not be asked to take over games with his arm. Trey Lance may see specific play packages or come on as the starter later in the year if Kyle doesn't think Jimmy G is the best option for winning games anymore. SF only attempted 41 deep passes last year with Brandon Aiyuk seeing the most of them with 12 deep targets. Following Aiyuk in deep shots were George Kittle and Richie James with 6 apiece. Deebo Samuel is the clear #2 WR and is used more around the line of scrimmage and will handle carries frequently. Mohamed Sanu (a Shanahan guy from the ATL days) was brought in as the likely 3rd WR and may not see much playing time due to minimal use of 3 receiver sets. Raheem Mostert has the speed Shanahan covets for his offense. Mostert's 2019 data shows how explosive he is. 2020 he was hampered by injury yet he still produced the two fastest carries of the 2020 season. Trey Sermon is said to have the punch to be the 1st down back in Shanahan's offense and he will be the main beneficiary if Mostert misses any time. Wayne Gallman should mix in on short-yardage plays and pass-blocking plays where the RB is not sent on a passing route. If/when Jeff Wilson returns, he could take back his goal-line and short-yardage role. If all RBS are healthy, Mostert, Sermon, and Wilson will form a 3 headed back-field with Mostert having the highest fantasy value because of his pass-catching skills and home-run ability. The OL returns 4 starters and free agent signing Alex Mack to take over at center. Based on the size of the OL this year, the 49ers could counter teams with more inside power runs as they did in week 1 versus Tampa Bay last year.
Seattle Seahawks
Play Caller/Tenure: Shane Waldron (OC) - 1st year as a Play Caller; previous 3yrs were as Rams Pass Game Coordinator; spent 1yr in NE with McDaniels in 2008.
Personnel Preferences: None Established
Scheme: The offense could resemble the McVay/Shanahan offense. Likely to play a lot of 11 and 12 personnel, using PA, motion, jet sweeps, and quick/shorter/timing throws in passing game, and usage of zone blocking schemes in the run game (unless the OL personnel is seen as a better fit for gap schemes).
Additional Notes: Offseason reports indicate the offense might use a quick tempo but that may not mean a faster pace of play. They would also like to run the ball more than the 411 times they did last year. This offense seems to fit what Russell Wilson wants to run and should benefit him and the receivers, who were starting to get shut down as 2020 went along because the scheme was too obvious by then. Gerald Everett came over from the Rams with knowledge of the system, and it sounds like Eskridge will play a lot as a rookie in 3 WR sets. The OL returns 3 starters, an upgrade at RG with Gabe Jackson, and a battle for starting center between two tenured players.
---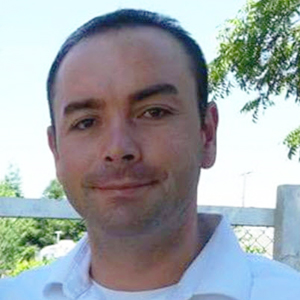 NorCal native Jesse Jones has been obsessed with fantasy football since first joining and winning a league in 1994. Always looking for an edge, Jess has been ahead of the curve mining data and building customized spreadsheet rankings and projections while others showed up to draft day asking for a pencil and a cheat sheet. Avid DFS, Best Ball and Re-Draft player that dabbles lightly in Dynasty. When not geeking out on Fantasy Football, Jess can be found hiking, kayaking, swimming, playing tabletop games, cooking, trading equities, listening to good tunes and/or enjoying a craft brew or two.