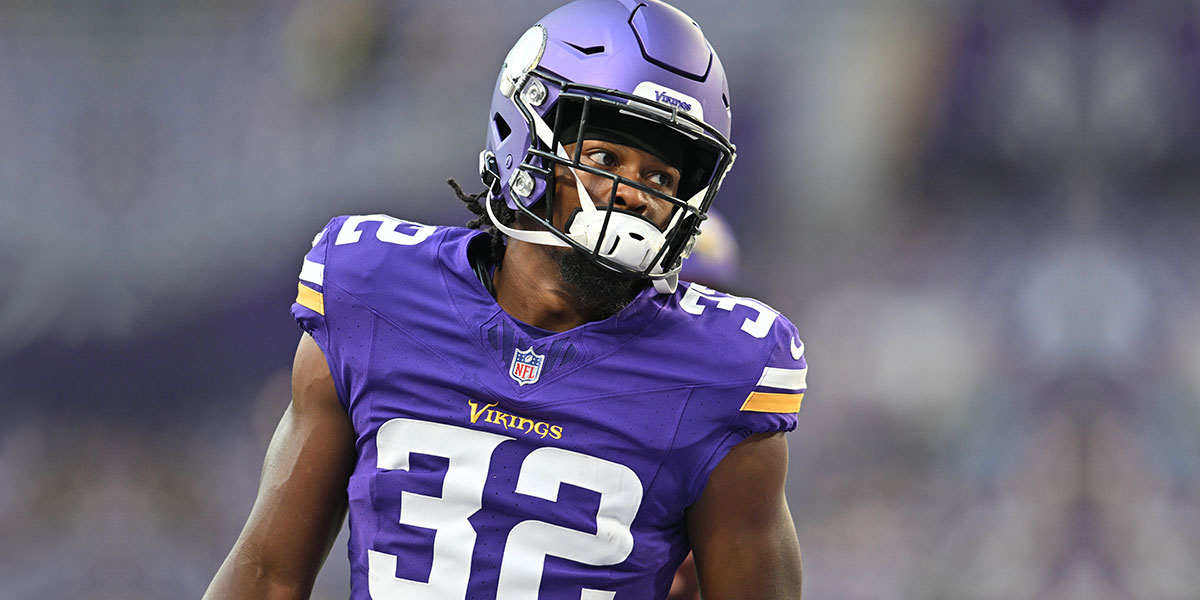 Five Bold NFL Predictions for Week 11
---
Bold NFL Predictions
I had some hits and misses last week. Let's start with the ones I got (mostly) correct. Sam Howell did, in fact, have one "Howell'uva" game, throwing for 312 yards and three touchdowns. Howell leads the league in passing yards and is QB3 for the season. He has another great matchup against the Giants this week too. I was also right about David Montgomery, who rushed for 116 yards and a touchdown in his return from injury. Last, I predicted the Cowboys would score 50 against the Giants. They only scored 49, but "close" counts in horseshoes and bold predictions, so I'm taking that as a win.
I had some pretty severe misses as well. I thought the Saints would be able to contain T.J. Hockenson. I predicted 10 or fewer fantasy points for him. Instead, he finished as the TE-1 for the week. I hope no one sat him in their lineups! I also missed on Stefon Diggs when I predicted he would go for 150 receiving yards. He only had 34 yards, but I'll blame that on the offensive coordinator. Hey, it worked for the Bills!
"Houston, We Have a McProblem"
Last week, the Cardinals' offense looked alive with the return of Kyler Murray. They scored over 20 points for the first time in the last seven games. Murray threw for 249 yards, the second-highest yardage total for Arizona this season. The main benefactor was Trey McBride, who caught eight passes for 131 yards. McBride flashed three weeks ago, catching 10 passes against Baltimore, but followed that up with 3 catches for 22 yards the next week at Cleveland. This week, the Cardinals travel to Houston, a team that allows the 30th most adjusted fantasy points to tight ends. Arizona should be playing from behind most of the game, forcing Murray to pass the ball more. He led an efficient offense last week, as the Cardinals averaged 5.9 yards per play, a full yard more than their yearly average. They should be able to move the ball against the Texans, who rank 20th in DVOA against the pass. Once again, it will be McBride who benefits the most from it. I think he will top 100 receiving yards again this week, along with scoring a touchdown.
Texans Tank Flattens Cards
I didn't want to give the impression that I think the Cardinals will beat the Texans, so I'll stick with that game for my next bold prediction. C.J. Stroud has been, without a question, the rookie of the year so far this season. But, that doesn't take away from fellow rookie, Tank Dell, and his accomplishments. He's averaging 14.9 PPR fantasy points, good for 17th in the league, and second among rookies. The last two weeks, he has 18.9 and 29.6 fantasy points, respectively, and has scored over 20 fantasy points three times this season. The matchup against the Cardinals is a prime one for Dell, especially if Nico Collins is out again this week. Stroud has thrown for 826 yards and six touchdowns the last two weeks. Dell has caught 170 of those yards and three of those touchdowns. I think Dell is in for another 100-yard game with a touchdown against Arizona this week.
Touchdown Lockdown in Steel Town
The Browns travel to Pittsburgh this week to take on the over-achieving Steelers. Now before I get rage tweets asking why I believe the Steelers are over-achieving, let me explain. Pittsburgh has a 6-3 record but has been outscored by an average of 2.9 points per game. They're below average in yards and points per play on offense and defense. Their "expected win," according to PFF, is four. So, by almost any metric, I think it's fair to say they have over-achieved so far this season. That's not a bad thing. If anything, it's a huge credit to the coaching staff.
The Browns will be without Deshaun Watson for the rest of the season, but fortunately for them, that doesn't affect their defense too much. And that defense should concern the Steelers. Cleveland has the #1 ranked defense, according to DVOA. They're giving up a league-low 247 yards per game. Pittsburgh's offense is 28th in yards per game, so it's a reasonable conclusion that the Steelers are not expected to gain a lot of yards in this game. Since it takes yards to score touchdowns, those will be hard to come by. In fact, I don't think Pittsburgh will score an offensive touchdown in this game. It's possible their defense scores, but otherwise, I think the offense will be limited to field goals against the Browns.
RussellMania 3: Touchdowns Fly at Mile High
Welcome to the Russell Wilson Renaissance. It's low-key because he's not putting up massive yardage, but he's having a very good year. He's completing 68% of his passes and has an 18-4 touchdown to interception ratio. He has the highest TD% in the league and the fourth-highest passer rating. In short, Russell is cooking again. It's not translating into a ton of fantasy points because of the low yardage totals, but the touchdowns are at least making him viable for fantasy teams.
This week, the Broncos host the Vikings, who have improved defensively this season, giving up about 21 points per game, after allowing 25.5 points per game in 2022. The Broncos' implied total this week is 22.75 points, according to Vegas. So three touchdowns for Denver seems about right. The Broncos' passing touchdown percentage is tops in the league. 70% of their touchdowns come through the air. They haven't had a rushing touchdown since Week 2! I think that trend holds up this week, and, once again, Wilson throws for all their touchdowns. I'm projecting fewer than 200 passing yards for Wilson, but I think he can still throw for three touchdowns this week.
Move Over Mattison Ty Chandler 100 yards TD
Sticking with the Vikings-Broncos game, Minnesota looks like they will be without RB Alexander Mattison. Ty Chandler will fill the starting role against the worst defense in the league. He is in a perfect position to shine and possibly steal the lead back job from Mattison with a good showing. Mattison has not been as effective as the Vikings thought he would be when they released Dalvin Cook in the preseason. He has not collected a single 100-yard rushing game or scored a rushing touchdown this year. His 3.5 yards per carry is disappointing as well. I think Chandler will take advantage of this golden opportunity and force Minnesota to rethink the backfield split after this week. I believe he will get the 100-yard rushing game AND the rushing touchdown that has thus far eluded Mattison. Chandler could end up being a league winner for fantasy teams this year.
Research Pages
---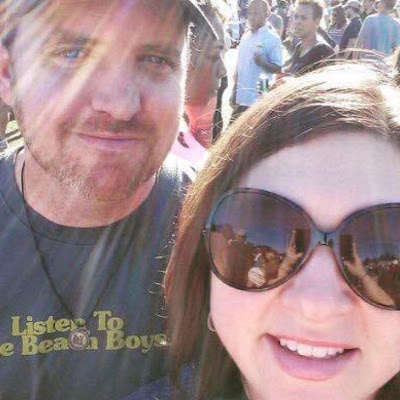 Doug Burrell finished 2022 as Fantasy Nerd's Most Accurate Expert in NFL Picks and Tallysight's #1 ranked expert Against the Spread Expert out of 200+ experts. He is a veteran, a runner and an avid fantasy sports enthusiast since 1999. You can reach him on Twitter @dougwburrell. Doug is a veteran, an avid runner, and works as a copywriter. He lives in North Carolina with his wife and three dogs.