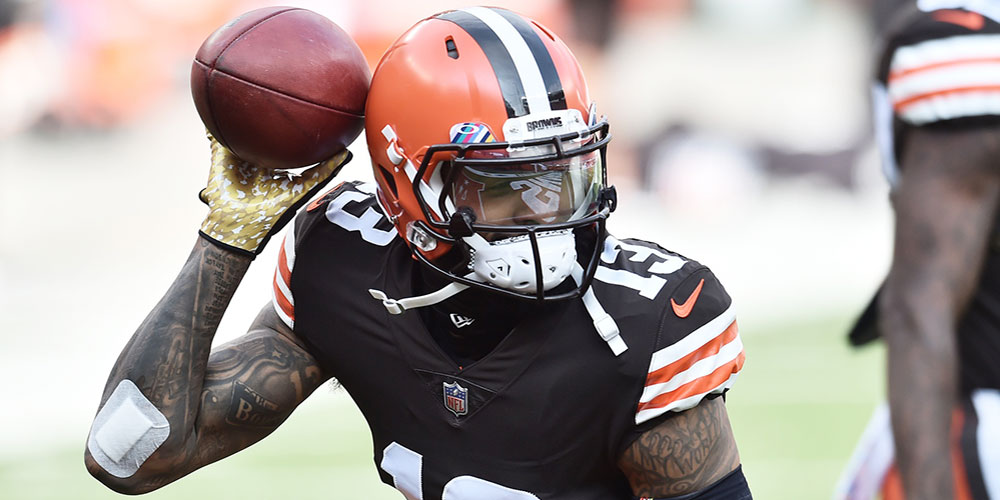 Cleveland Browns 2021 Fantasy Football Preview
---
Browns 2021 Fantasy Preview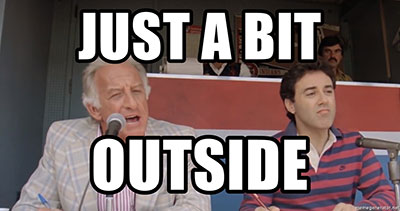 The fan-favorite movie, Major League, follows the exploits of a rag tag group of nobody's in the fictional life of the 1989 Cleveland Indians where we get the iconic lines such as Bob Ueker's "juuuusssst a bit outside" and Lou Brown yelling, "throw em' the heater, Ricky!" In true Hollywood fashion, the movie mixes in enough heart-warming moments and laughter to engage the viewer as it chronicles a group of sage vets and untested youngins as they both elevate their play and the city on their quest to win the pennant race. I'm not a baseball guy or a lover of anything Cleveland, but I couldn't help but root for these proverbial losers and I think I literally jumped up and waved my arms when Jake laid down that perfect bunt to win the game against the hated Yankees. A great movie and one of the best baseball movies ever made--The Natural is the best and this can't be debated. Supposedly a Major League sequel was made, but like Caddyshack II, Rocky V, and anything past Fast and Furious 2, you can't convince me it to be true. Who knew this movie would serve as an exact blueprint of the 2020 Cleveland Browns football team?
I'm a Steelers' guy and have been since 1974. I'm used to the Steelers dominating the AFC North other than the Mark Malone and Bubby Brister years and I can vividly recall Pittsburgh locking horns with the Cleveland Browns since the late 70s. I loved Brian Sipe for some reason and ol' Bernie was okay, but he was at his best while handing the ball off to Kevin Mack and Ernest Byner, two bruising backs that both etched 1,000 yards rushing in the mid-80s. Sound familiar? Ball control, good D, hard-nosed running. Ladies and gentlemen, the 2021 Cleveland Browns!! This just proves that if we want to see what happens in the future, look at the past and consult Hollywood movies.
Fans expect more this season simply because of the way the Browns dismantled the Steelers in the postseason…and I get it. Optimism abounds in the dawg pound, but when the dust settles this season, will the fans still make a sound or will old ghosts from the past make a strong rebound to haunt the proud fans of the Cleveland Browns? Barz, people, recognize. I'm not sure, but I will do my best to highlight what you can reasonably expect of the players from a fantasy perspective.
Big Picture Team Overview
We have to look at the big picture first before we drill down on individual players. Most of these findings are projected outcomes so of course things can change when the games are played, but history does have a tendency to repeat itself.

Cleveland has the 9th hardest schedule in the league from a competitive standpoint, playing teams that had a collective .520 winning percentage in 2020. In comparison, the 2020 version had the 4th easiest.
Cleveland was basically 50/50 in rush vs pass in 2020, the 4th highest rush-oriented team in the league, trailing only Baltimore, New England (Cam effect), and Tennessee.
Of Cleveland's 501 pass attempts, WRs were targeted 53.1% of those passes; RBs were targeted 17%, and TEs were targeted the league's 3rd highest rate at 29.9%.
Cleveland maintained their core offensive players from 2020, bringing back their entire offensive line, their RB and TE teams while adding only Anthony Schwartz to their WR corps. The returning Odell Beckham is the principal difference to their offense.
According to data from Sharp Football Stats, the Browns were in 11 personnel, meaning one running back, one tight end, and three receivers, on 41 percent of their offensive snaps in the regular season last year. The league average was 60 percent and only Minnesota (29 percent) and Tennessee (39 percent) used it less. This basically means that the Browns used a much higher-than-league average in either two TE or dual RB sets
Before we peel back the positions, take one last look at production on the field in 2020. Don't be intimidated by the numbers and colors, it's fairly straightforward and I think highly revealing. Of course, this is just one year and not necessarily a blueprint of this season, but we can't just ignore it either. We could deep dive on understanding what went into Baker's sub-10 fantasy points in weeks 8-11, but for now, just know they exist.

GP = Games Played; FPG = Fantasy Points per Game; FPS = Fantasy Point Season
Grey - Fantasy Point Production (FPP) at least 20% below the mean fantasy point average for the season
Yellow - FPP within 10% +/- of mean fantasy point average for the season (this is good from a consistency perspective)
Green - FPP 35% above mean fantasy point average for the season (pop off week)
Black - FPP 50% above fantasy point average for the season (holy cow week)
We'll address this chart and other data points in the player breakdown section.
Break it Down, Way Down
QB - Cleveland has a guy they can build around for years, but I must say I raise my eyebrows to the heavens when I see the hype Baker Mayfield is getting on Twitter about this being his breakout season. Perhaps he has the skill to compete at the QB1 level in fantasy, but the Browns' aren't built that way. They run the ball as much as they throw it and Baker isn't going to rack up many rushing yards/TDs to offset that offensive strategy. Also, note in the chart above that he had 4 single-digit games and only reached 20 fantasy points an additional 4 games. Baker is projected by Fantasydata to be QB18 on the season and that seems about right. He's a good QB2 in an SF/2QB league, but barring a seismic shift in the Browns' offensive strategy and/or significant upgrade at the WR position, that's what managers should reasonably expect; a Baker's dozen.
Refer to FantasyData's huge repository of stats as well as player projections for deeper insight.
Bottom Line: Baker is a better real NFL QB than a fantasy one and you should reasonably expect to employ him as a QB2 in an SF/2QB league. I see him with a fantasy ceiling of QB16 with a floor around WR19.
RB - Nick Chubb is a beast and Kareem Hunt would most likely be a top 10 RB if he were the featured back on another team, but they share the same backfield and they'll continue to drag down each other's overall fantasy value. The Browns' have a fairly easy schedule against opposing team defenses other than their typical AFC North showdown against Baltimore and Pittsburgh and play-calling suggests a continued near even-split in run (favoring Chubb) and pass (favoring Hunt). Hunt outscored Chubb on the season in PPR and heavier pass-rewarding point leagues, but that is a bit deceiving on the surface. Hunt is a great value given his production vs ADP, but we have to see the whole picture when evaluating Kareem. Kareem was the more productive back weeks 1-8, but that also coincided with 4 straight missed games for Nick, but following the week 9 bye, Nick ran off 9 straight double-digit fantasy weeks with 7 of those surpassing 15 ppg. Kareem on the other hand, was held below 10 points in 5 of 8 contests. Hunt is a clear value selection from an ADP perspective in PPR leagues and Nick is not going to bite into RB targets, but if the 2nd half of the season is any indication about how 2021 will fall out, Nick is clearly worth the 42 point ADP difference, especially in standard scoring and half-point PPR leagues.
Bottom Line: Nick would be a top 5 RB if Kareem wasn't around, but the inverse is most likely true as well. Nick isn't featured in the passing game ala Josh Jacobs and he gives way to Kareem running the rock as well. I don't see this changing much in 2021. I have Nick finishing about RB8 on the season and Kareem at RB16 in PPR leagues, lower in standard.
WR - The Browns' were slow in 2020 and perhaps that contributed to the play calling and Baker's fairly average campaign, but beyond Odell Beckham and rookie Anthony Schwartz, it's largely the same returning unit. But Wayne, Odell makes all the difference, right? Maybe. Matt Harmon, master of Perception Reception recently posted Odell's success rate vs various coverage schemes from his 2019 season. It's not good.

Was Odell not healthy in 2019 or what else contributed him to fall from historically high marks with the Giants to crash n his transition to the Browns? Harmon does show a more dominant version of Odell in 2020, ratcheting back up to the low 90s against man and press, but Odell managed to only suit up for 6 games last season. Having a healthy Odell in 2021 opens up the playbook tremendously and elevates the entire team, but 2016 seems like so long ago. The Browns probably don't need the 2016 version, but having Odell for 16 healthy games in 2021 would increase their competitive chances. Jarvis Landry is a nice secondary option, but he is at best a volume-dependent, shallow-route, target that simply can't move the defense by himself. He did see over 100 targets, but only saw 2 games go for more than 70 receiving yards, with his huge game coming against the defensive-challenged Jaguars. On a positive note, Jarvis did string together 5 consecutive 15+ games to end the season. My personal favorite player on the Browns' is Rashard Higgins and I really can't tell you why. I just love the guy. I think he offers more to the team than Landry at this point as to offensive flexibility and overall production, but fortunate for the Browns I'm not the one making the decisions. Rashard, at best, is a deep bench option that might just make the lineup in Best Ball leagues from time to time, but other than that, we've already watched that movie.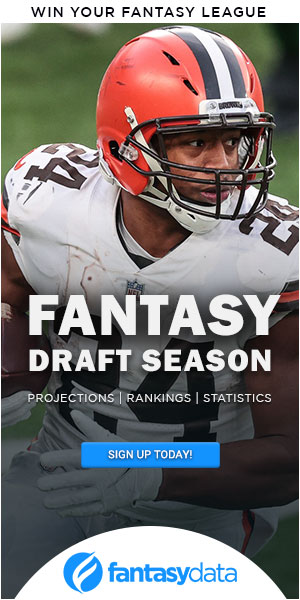 Bottom Line: Cleveland targeted the WR corps the 7th fewest of any team in the league last season. Odell will have a better 2021 than 2019 where he finished around WR30, but he's not a WR1 anymore (might not be a low WR2 for larger leagues). Finishing about WR25 or Robby Anderson circa 2020 sounds about right, which isn't bad for a complementary WR on your team. Jarvis will most likely continue to run 8-yard routes, catch near 90-100 passes and catch 1 TD. Decent for PPR, but I think his time is nearing its end.
TE - Austin Hooper is the story of the Prince that turned into a frog and I don't know which cursed kiss made that happen. Austin was TE6 in Atlanta and took his talents to Cleveland to help them win, not 1, not 2. Sorry. The strange thing about 2020 is that Cleveland threw to the TEs the 3rd highest percentage in the league, but that certainly didn't translate to Waller or Kelce numbers for Austin. He only rang up 46 receptions on the season for <500 yards and 4 TDs, registering >60 yards in a game once. David Njoku continued his best missing person imitation, catching less than 20 total passes. The great pyramids of Gaza, Amelia Earhart's disappearance, and translating the league's 3rd highest targeted TEs in the league into Austin Hooper and David Njoku are mysteries that may never be solved.
Bottom Line: The passing distribution we saw in 2020 (30% target share to TEs) will almost certainly not be replicated this season, but given the paucity of TEs and their fairly flat line production from TE8-18, Austin is a decent play in TE Premium leagues if we're simply going by opportunity cost and overall value. I'd rather wait for Austin in later rounds in lieu of grabbing for a player like Dallas Goedert or Noah Fant 3-4 rounds higher in startup leagues (historic analysis indicates about a 2-3 PPG difference between TE8 and TE16.
Mining Gems
The Browns have 3 young prospects, but we're clearly in gem mining territory here (Fools Gold swindled quite a few miners in the gold rush era). I did a study a bit ago to look at WRs in draft classes 2010-2020 and I found a clear correlation between performance metrics in college when they were drafted, and in what conference they played, and how that translated to NFL production. In sum, players with a College Dominator Range (CDR) >30, a Break Out Age (BOA) <20.5, that were drafted in rounds 1-3 in the NFL draft, and played in a Power 5 conference had a significantly higher probability of producing at the NFL level (nominal 600 yards per season). Odell and Jarvis nailed all 4. Rashad dominated in college, but being drafted in the 6th rd is typically a death knell; Rashard has actually exceeded typical production given his draft pedigree. Then we have Donovan Peoples-Jones and Anthony Schwartz.

If we view those 2 players through this rubric we can reasonably expect a role player output in the NFL if they even rise to situational player status. DPG did have 2 nice games in 2020, but his stats were bolstered by 1 long completed pass in each, with not much else beyond those niche plays. It's possible that DPG takes over Rashard's WR3 role in this offense, but that isn't translating to fantasy gold regardless. Anthony Schwartz is most likely going to fit within a Special Teams role as uber-fast guys just haven't fit well within the NFL game, especially those with limited tree routes (cough, John Ross).
Finally, Harrison Bryant is a clear stash. David Njoku isn't the answer and Austin Hooper is fairly average on an average passing team. Harrison had a week 6 game to write home about against Cincinnati (5/56/2), but ended up only snagging 13 passes and 1 TD the remainder of the season. Harrison reminds me a bit of Hunter Henry, but it's going to most likely be 2 seasons before we see flashes of Hunter Henry's flashes of potential.
STAY IN TOUCH
Sign up for FantasyData's newsletter and get awesome content sent to your inbox.
We'll never share your email address and you can opt out at any time, we promise.
---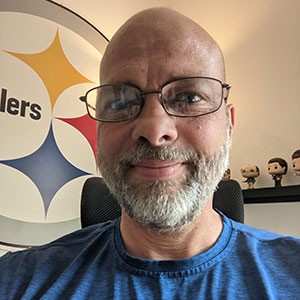 Wayne Smith - faith and family, foremost; football and fantasy to follow, freedom. I love writing and fantasy football is a fantastic way of sharing thoughts and opinions--and occasional facts--with a community of people that are bound by a love of football. I'm an avid trader, some would say consumed and who am I to argue? Competition is fine, but it is developing and building relationships with others that inspire me to be a part of the fantasy football family. Steelers first and always!!