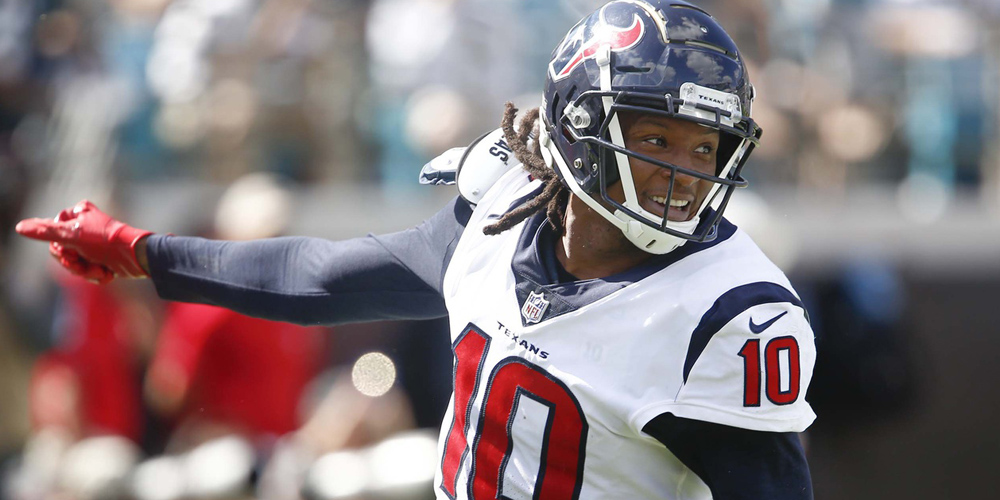 DeAndre Hopkins Fantasy Impact in Arizona
---
DeAndre Hopkins Traded To Cardinals
The Arizona Cardinals made an aggressive move on Monday to improve their offense by swindling the Houston Texans out of their All-Pro receiver DeAndre Hopkins. The Cardinals gave up running back David Johnson, a second-round pick, and a swap of 4th rounders in the deal. For Arizona, the deal makes a lot of sense. Houston, we have a problem.
Cardinals get: WR DeAndre Hopkins and a 4th-round pick.

Texans get: RB David Johnson, a second-round pick and a 2021 fourth-round pick.

— Adam Schefter (@AdamSchefter) March 16, 2020
Trade Analysis
David Johnson had fallen out of favor with head coach Kliff Kingsbury, often being a healthy inactive or just not getting any touches in games he dressed. The Cardinals traded for Kenyan Drake halfway through the season last year and he quickly found his way to the top of the depth chart after just his first game in the desert leaving Johnson as an expendable piece heading into 2020, as long as Arizona could find someone to take on that salary. The Texans have had a hard time getting a healthy RB on the field for the past few years and made two transactions during the season last year trading for Duke Johnson after signing free agent Carlos Hyde at the beginning of the year. There was reported friction between DeAndre Hopkins and head coach Bill O'Brien which made him available for the right offer. Trading Hopkins for a position often considered the most replaceable on the field and taking on that salary should be considered a sub-optimal move. However, the Texans have the 8th most cap space available heading into next year and Johnson won't be too hard to move on from next year, which would be the final year of his current deal, one in which the Texans may choose to extend if he has good 2020 season.
Fantasy Impact
Hopkins is exactly the type of player Arizona needed to acquire to further the development of last year's #1 overall pick Kyler Murray, finally giving him a consistent outside threat with an unbelievable catch radius. Hopkins will buddy up with fellow football vacuum Larry Fitzgerald and emerging youngster Christian Kirk at the top of the receiver depth chart in Arizona. Hopkins will add to what the Cardinals already do well, which is quick passes and run after the catch by the receivers. Last season all three of these guys averaged more than 22 yards after the catch per game (all three finished in the top-22 among WRs) with both incumbent Arizona receivers leading Hopkins in yards after catch per reception. This indicates to me we could see an increase in that facet of Hopkins game in Arizona. The Cardinals had the 11th highest yards after catch, whereas Houston was 10 spots below at 21. Similar to Deshaun Watson, Kyler Murray will keep plays alive as he waits for his new top target to find an opening. Murray will need to work on his aggression this year, which Hopkins will help him do. Murray also finished low in Air Yards and Intended Air Yards. However, Murray excelled in two of our Advanced Metrics. The first category he showed tremendous skill was in the Money Throws category where he had 26 in total, 3rd-best in NFL. Murray was also adept at Deep Ball Passing chucking up 70 attempts (9th-most) with a 44.3% completion percentage (5th-highest). This was all done without a receiver of Hopkins' caliber.
Already one of the most reliable producers in the NFL, we may see an improved season from Hopkins this year. Last year was a bit of a down year for Nuk as he completed a three-year downtrend in targets per game, yards per game, and total touchdowns. Arizona threw the ball 20 more times than Houston last year for a total of 554 pass attempts. That 554 total is likely to increase with both head coach and QB each a year into their adjustment to the NFL. We could also see a return to glory for Hopkins and his deep ball game where he has diminished from 25.6% of his targets (42 total, 2nd-most in the NFL) being deep in 2017, to 15.7% (25 total, 9th-most) in 2018, down to 13.7% (20 total, 25th-most) in 2019.
Fantasy Projection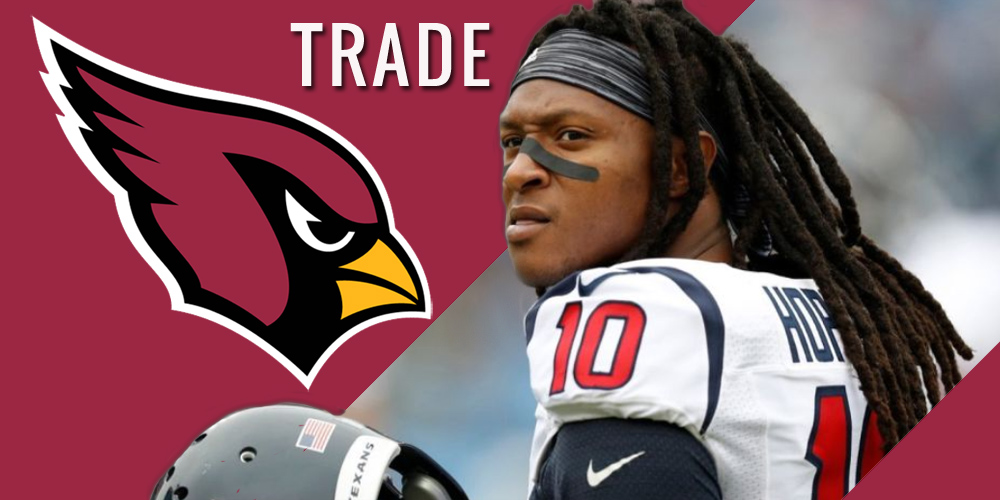 Each of the past 2 years I've created my own method for producing top-down team projections and discovering what that means for the players within that offense. While I haven't started that project yet this year, I can use the methodology to create a mean projection for Hopkins merging what Arizona does with what Hopkins has done in the past. If we work with the assumption a 2nd-year coach and QB will be ready to run a few more plays this season at a conservative increase of 5% it would take us from 950 total plays in 2019 to 998. The Cardinals passed the ball 58% of the time, and last year's target distribution was mostly consumed by Fitzgerald and Kirk (each over 20%) leaving 12% each for Byrd and Johnson for a sum of 24%.
Assuming Hopkins takes the alpha-share of targets, then 24% should be his baseline. A case can be made that Fitzgerald is a declining player and has shown the tendency to wear down as the season progress which could free up some additional targets in the second half of the season. Fitzgerald saw a decline of 23% in his target share last year while Kirk saw an increase of 21%. Hopkins should eat into both of these guys' 43% total target share dropping the pair to something along the lines of 38% between the two of them. Kenyan Drake saw a 13% share which should remain relatively unchanged, as RB is an important part of Kingsbury's passing offense. This leaves 49% of the target share to be spread among the rest of the backs, receivers, and tight ends (who are afterthoughts in KK's offense). It wouldn't be a surprise if Hopkins sees his typical 30% or greater share of targets, as he has for the last three years in Houston.
A conservative estimate would give us a 26% target share for Hopkins, equaling 150 targets for Nuk, with upside for 173 if he reaches a 30% share. Split the difference and the mean projection would be 162 targets for Nuk in Arizona. Hopkins has a career catch percentage of 60.3%, with a 70% catch rate over the past two years. Split that for 65% and he catches 105 passes for 105 full PPR points. Hopkins career YPR is 13.6 but only 12.5 over the last two years giving us 13.0 YPR as a mean. This would equate to 1,365 yards for 136.5 PPR points. Add in a mean TD projection at his career TD rate of 5.2% per target and we get 8 TDs for 48 points. Add it all up and we have a mean projection for Hopkins of 289.5 points through receiving stats. For reference, that would have placed him #2 behind Michael Thomas last year. Hopkins was the #3 WR in 2019 as a Texan and in this scenario it would move the Houston Nuk down to #4 overall. As we can see, there is plenty of upside for Hopkins in Arizona and if we consider Thomas's year as unrepeatable, there's a good chance Hopkins is the #1 or #2 fantasy WR in 2020.
STAY IN TOUCH
Sign up for FantasyData's newsletter and get awesome content sent to your inbox.
We'll never share your email address and you can opt out at any time, we promise.
---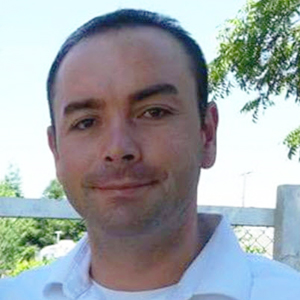 NorCal native Jesse Jones has been obsessed with fantasy football since first joining and winning a league in 1994. Always looking for an edge, Jess has been ahead of the curve mining data and building customized spreadsheet rankings and projections while others showed up to draft day asking for a pencil and a cheat sheet. As an avid NFL DFS, Bestball, and re-draft player Jess will work hard to find the edge you need to win in all formats. Jess is married to the wonderful wife of their 2 kids and enjoys traveling, playing tabletop games, and trying new craft brews. Let's make some money at this hobby of ours!