NFL DFS Picks: Week 15
---
NFL DFS Picks: Week 15
When investigating suspects of a crime, perhaps the most important consideration is a single factor that can't necessarily be measured or identified easily: motive. While people aren't always rational agents, they tend to have reasons for the decisions they make, and many events that seem perplexing on the surface become digestible once additional information reveals why individuals behaved the way that they did. At the same time, we don't always have such insight available, and thus spawns the ever-enticing tasks of speculation and deduction.
Now, a separate question. What's the goal of any NFL player, coach, or general manager? Your gut response is likely "winning, duh" (a more cynical one might center around making money), but I could just as quickly raise you the 2020 New York Jets to buffer such a universal generalization. Now, you could argue the Jets are trying to win, just long-term—losing now being a worthwhile tradeoff if it grants a franchise quarterback—and I wouldn't disagree. But that's problematic enough in itself—if you can't tell me with certainty what timelines everyone is working with, then it's going to be challenging to predict exactly how they might want to go about achieving their goals.
In Week 1, when everyone has a fresh start, it's a lot more smooth making the assumption that—unilaterally—the core aim is winning each game. (Heck, despite coming into the season as the odds-on favorite for the top pick, the Jags' only victory this year was… their opening Sunday against the Colts.) As we approach these final weeks, however, teams with nothing to play for invariably start making moves that suit them better for the future. If you're blindly going in imagining that a player is just as likely to return from injury to a 2-win team as a 10-win squad, or that anyone in charge of personnel isn't trying to get a jump start on evaluating young pieces, you're not engaging in due diligence. Taking motivation into account can give you a bonus edge over the field as things wrap up, and we leave no stone unturned rolling into my Week 15 NFL DFS Picks—let's remember to keep in mind even what others might ignore.
Fellow FantasyData expert Chris Mitchell and I co-host a podcast, Slate Breakers, going into further detail on each DFS main slate. Episodes will be embedded in these preview articles once live later in the week, and for even more content, make sure to follow me on Twitter.
Quarterback
When you can look off for stretches of the game and still post 4x your salary, your name is Patrick Mahomes ($8100). I am of the belief that the Ravens run Lamar Jackson ($7500 on DraftKings) more when necessary, which might not be a ton as 14-point favorites, but he's still absolutely worth building in. I'm more excited about Lamar than Russell Wilson ($7300), Kyler Murray ($7000), or Deshaun Watson ($6800), though there aren't really any smash plays on paper given no game has an over/under above 51.5.
There's a chance for Tom Brady ($6600) to spike his efficiency against the Falcons in the dome, and Drew Brees ($5900) returns to the fold for New Orleans. For my taste, though, I'm going back to last week's cover boy—it's time to fire up more Jalen Hurts ($5900). Free tip—any QB who can get you the rushing bonus before the passing bonus is a certified beast. I've always liked Mitch Trubisky ($5500) for fantasy, Gardner Minshew ($5300) can get you there off garbage time, and odds are Chase Daniel ($5000) starts for the Lions this week.
Favorite Plays: Lamar Jackson ($7500), Tom Brady ($6600), Jalen Hurts ($5900)
Running Back
It'd take 156 yards/game to close out the year, but Derrick Henry ($9500) could knock on the door of 2,000 rushing yards—you have to play him in cash. We'd need a bigger discount for me to want much of Dalvin Cook ($9000), though he's always in consideration for tournaments, and Alvin Kamara ($7400) becomes a smash play now that Brees is back. Jonathan Taylor ($7200) played 56% of snaps on Sunday, his highest since Week 6, while having a new QB makes Miles Sanders ($6900) fun again.
Another rookie starting to break away from his committee is Cam Akers ($6600), with 50 total carries over the Rams' last two games. Given they're likely to bull over the Jets, he should add another chunk, and, while we're on this rookie train, J.K. Dobbins ($5900) is also a candidate for blowout work. Kenyan Drake ($5500) remains at an affordable price with solid touchdown equity, and Nyheim Hines ($5400) is an easy pivot off his teammate.
Jeff Wilson Jr. ($5100) should get at least half of the 49ers RB touches, including on the goal-line. With Ronald Jones missing this week, my guess would be that Leonard Fournette ($4500) gets back into the lineup, and LeSean McCoy ($4000) is also a possibility to lead. As far as punt options go, Chase Edmonds ($4400) would be the last name on my radar. I'm not kidding about it getting barren near the minimum, though—the cheapest RB I made note of in Week 14 was J.D. McKissic (he was $4900); McKissic finished 18th among all RBs on the slate, and nobody cheaper was ahead of him. You don't need to chase a bunch of fliers.
Favorite Plays: Derrick Henry ($9500), Alvin Kamara ($7400), Cam Akers ($6600), J.K. Dobbins ($5900), Kenyan Drake ($5500)
Wide Receiver
Pricing is getting tighter now, and these top six WRs are all more expensive than they were a week ago—albeit some of that filling the space above to spread guys out given Davante Adams isn't on the slate. It's tough to fit in a Tyreek Hill ($8800), D.K. Metcalf ($8600), Calvin Ridley ($8200), or DeAndre Hopkins ($7900) is all I'm saying. If you're making me choose, though, I'm leaning Tyreek > Metcalf/Hopkins > Ridley. Paying up for multiple expensive WRs might also be a viable contrarian strategy.
I do think the ceilings for guys like A.J. Brown ($7600) and Allen Robinson ($7400) are also terrific in their own right, and I wouldn't mind buying low on Terry McLaurin ($6600). The player I'm perhaps most excited about, however, is Brandon Aiyuk ($6300)—he has 49 targets over his last four games, and I'll bet his salary only goes up from here to round out the season. Chris Godwin ($6200) is still the best pick to me out of an unconcentrated Bucs attack, while D.J. Chark Jr. ($5000) is only being mentioned because Minshew takes the helm once again.
They each did it against the exact opponent two weeks ago, so why not consider T.Y. Hilton ($5500) or Chad Hansen ($4200)? Lynn Bowden Jr. ($3600) is seeing genuine opportunity for a banged-up Dolphins offense. Some dart throws to try would be Michael Gallup ($3500), Cam Sims ($3300), and Demarcus Robinson ($3200).
Favorite Plays: Tyreek Hill ($8800), Allen Robinson ($7400), Brandon Aiyuk ($6300), Chad Hansen ($4200), Lynn Bowden Jr. ($3600)
Tight End
Okay, so Travis Kelce ($8000) is basically a WR, and you should be thinking of him in that way when you decide whether to spend this unworldly amount on a "Tight End." It's a nice way to escape the position, but you're not going to be able to find that much room in all your lineups, so guys like Mark Andrews ($5500) and T.J. Hockenson ($5200) have their own appeal as well.
Rob Gronkowski ($4200) would be another option for Bucs stacks coming off what was really just a weird, low-volume game for their offense across the board. Jordan Reed ($3200) is running routes on about half of 49ers dropbacks, and that's the state of the position if you want to go cheap. I'll also flag Dalton Schultz ($3200), Cole Kmet ($3000), Jordan Akins ($2800), and Jacob Hollister ($2700). Kelce's floor is basically the ceiling for every other TE.
Favorite Plays: Travis Kelce ($8000), Jordan Reed ($3200), Jacob Hollister ($2700)
Popular Pages & Links
STAY IN TOUCH
Sign up for FantasyData's newsletter and get awesome content sent to your inbox.
We'll never share your email address and you can opt out at any time, we promise.
---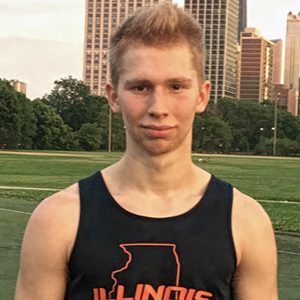 Peter Gofen started playing fantasy football at the age of seven and has amassed numerous meaningful and even more meaningful championships in the years since. His YouTube channel, PeterJaguars, has over 2.5 million total views, in the heyday of which he correctly predicted the entire 2017 NFL playoff bracket. Peter currently resides in California as a student at Stanford University, where he commentates Cardinal Sports for Stanford's campus radio station, KZSU 90.1 FM.