Fantasy Football Auction Tips and Strategy 2021
---
Fantasy Football Auction Tips
Snake drafts are the normality when it comes to Fantasy Football, but auction drafts are steadily gaining popularity. There is a certain comfort level when it comes to a snake draft. It is straight to the point and easily understandable for the average fantasy football player. However, an auction draft gives you an opportunity to be very creative in how you build your roster. Drafting both Christian McCaffrey and Michael Thomas in a snake draft is impossible, but can become a reality in an auction. This type of flexibility is one of the main reasons why some fantasy football players prefer to draft in an auction format. Auctions can be intimidating for first-timers, but it is well worth trying it out. More often than not, people who venture out and try an auction league have a difficult time going back to the snake draft. With that being said, let's take a look at some auction strategies that will help you become as prepared as possible for your 2021 fantasy football draft.
Quick Links
Have a Plan
Going into an auction with no pre-draft preparation is an easy way to set yourself behind off the rip. Being prepared is essential for any draft format, but is especially crucial when it comes to an auction. It all starts with looking over your specific league settings. Every auction draft is set up differently, which means the amount of money you get to spend can vary from league to league. There is not a universal salary cap set for every auction league, so knowing what you are able to spend is key. Searching for auction draft rankings and price projections can be dangerous as well. Most of the auction values out there are based on a budget that can be anywhere from $150-$250. Proceed with caution before diving too deep into a specific "auction values" list. Even if it shows the same budget that your league is using, it may not be set up for the same number of teams or roster positions that your league uses. Having an auction value generator or creating your own values is going to be the most efficient.
Allocate Your Budget
Another predraft must is translating the knowledge you gained from your league settings and applying them to a specific budget. Now that you are aware of how much money you are able to spend, you need to decide where the money is going to be distributed. An effective way to start this budget allocation would be to figure out what percent of your money you want to spend on each position. Since a majority of fantasy football leagues start two-to-three running backs and wide receivers, this is where the money is going to be spent. These two positions are the most coveted at the top of draft boards and weigh heavily on your chances to win. With that being said, 80%-90% of your budget can be spent on the combination of running backs and wide receivers. This leaves you with enough money to fill out your team but would impact your chances of landing a top-tier tight end or quarterback. Everyone values players differently, so this budget allocation can be adjusted to fit your specific needs.
Go Get Your Guy
Often times in a snake draft, you don't have the opportunity to select "your guy." Whether it is a player being drafted within the top three picks or a late-round flyer, there are too many variables to consider. Some people can get caught sticking to the script, or reaching in snake drafts. All of this is off the table when it comes to an auction draft. You have the opportunity to select any player you want, it just depends on what you're willing to pay. Stay within your set budget for each player, but still "go get your guy." This strategy allows for each owner to leave the draft with a team they truly like, top to bottom. It's a bad idea to wait around and wait for "that one guy" because odds are, others have their eye on them as well. Go after the higher-end players you covet (within reason) early, and odds are you'll be satisfied with the outcome. Holding onto a little bit of cash for the end of the draft can pay dividends as well. As everyone is low on money, this gives you the flexibility to go after lower-tier players that you're higher on. At the end of the day, don't be bullish, stay active early, and be able to secure "your guys." You cant take the money home with you, so be aggressive and spend it!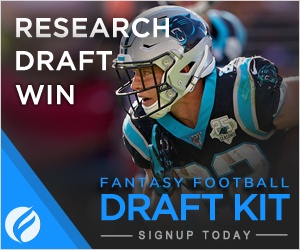 Know the Room
Another important aspect of auction drafts is to have a good understanding of the surrounding teams. Unless you're joining a public league, chances are you have drafted with a majority of the people in your league before and know their draft day tendencies. You've got the homer, who's going to go after players from his favorite team. There are people who have the same strategy and/or go after the same players year after year. It's a bonus if you know who everyone is high on as well. During the draft, it's a good idea to keep tabs on all the other team's roster construction and money situation. Be aware of who has the most money, and who needs what positions. For example, if you're still waiting on a quarterback, check and see how many have been drafted and how many teams still need one. It makes it easier to narrow down where you stand for the remainder of the draft. Typically, there is a lot going on so checking every now and then does the trick.
Nominate with a Purpose
Finally, we come to one of the most underrated parts of auction drafts, nominations. Sure, every player will be brought up at some point in the draft, however, timing is key. Early on is when to make the biggest splash. Nominating some of the higher-end players you want in your first few times around can really play into your favor. This is a time in the auction where everyone is trying to feel out the room and see how it is going to play out. If the top running back goes for let's say $70, everyone is going to set that as the baseline and work down from there. Bringing up the names of players you want early can provide you with a discount. At this point in the draft, most teams will be cautious with their money and wait on "the next guy up" which tends to backfire more often than not. Positions become thinner and people want to make sure they spend all of the money they are granted to start the draft. Once you get tight on cash, nominate high-dollar players who are out of your price range starting with the minimum bid (usually $1). That way, you're not getting locked out on your late-round flyers and are able to sit back and wait it out. Towards the end of the draft, be sure not to nominate a player that you have no interest in. If nobody else bids, you're the one that has to roster him. Be aggressive early, and nominate with a purpose.
STAY IN TOUCH
Sign up for FantasyData's newsletter and get awesome content sent to your inbox.
We'll never share your email address and you can opt out at any time, we promise.
---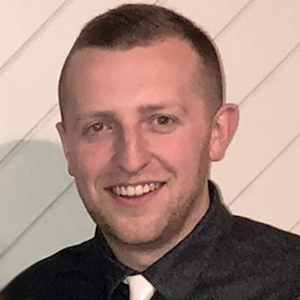 Dom Cintorino is a Central Michigan University graduate who earned a Bachelor's degree in General Management. He has been writing in the Fantasy Sports industry for three years now. He began with Dominate Fantasy where he was the lead writer for season-long and DFS purposes during the 2016 season. Dom eventually moved on to write both Fantasy Golf, and Fantasy Football for RotoExperts through a majority of 2018. He represented RotoExperts in the Kings Classic - Brown Division which took place at the Pro Football Hall of Fame. Dom is also currently a contributor at Fantasy CPR where he writes Daily Fantasy Golf.