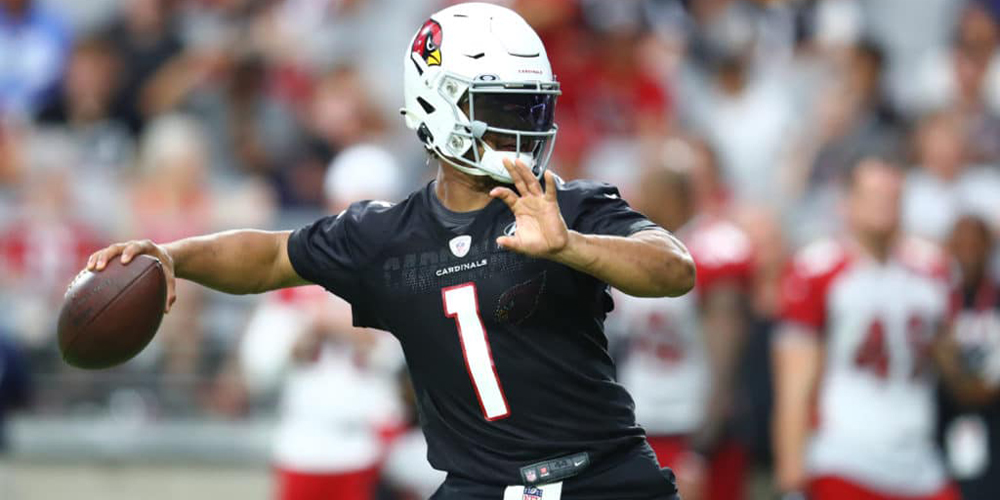 DraftKings NFL Picks: Chalk, Pivots, and Punts for Week 11
---
DraftKings NFL Picks Week 11
Initial Thoughts
Before starting any research, besides glancing at the MATCH-UP CHART HERE, this appears to be a slate where a lot of rosters will be concentrated around three of the ten games, with Saints/Bucs likely driving the slate. We'll need to find some differentiation pieces if we want to stack that game as well as the Texans/Ravens and Falcons/Panthers games.
Review
"Chalk, Pivots, and Punts" is an NFL DFS series focused around main slate GPPs. We go game by game looking at potential chalk plays to pivot away from, and perhaps discover some diamond in the rough type punt plays to add a differentiation piece to our builds. Each game will have a brief write up and will include the team's projected point total and Vegas Implied point spread as of the time of writing. Here is a link to a Google Sheet that presents data I collect throughout the season breaking down points allowed to specific positions, and displays home/road splits, as well as the combined data. Below are links to the final data from last year I posted to Twitter.
Link to Tweet: Chart showing where defenses allowed fantasy points by position last year
Link to Tweet: Chart showing how defenses allowed TDs by Passing & Rushing last year
When discussing pivot plays, it's not always as simple as saying "Player A" is chalk so pivot to "Player B". Pivots can be a pivot from one player to another player at the same position, a pivot from one position to another, or just a way to pivot to the other side of a game that everyone else might be heavy to one side of. Simply put, the pivots will not always be direct pivots, more like other ideas to consider in the macro-view of the slate.
Process
The process I use for this article and for selecting my player pool starts with the data I collect and chart. The match-up chart and individual match-ups are the first layers of the onion. Once we have that peeled we should have a sizable player pool to work with. The next step is to reconcile that data. I use the Google sheet above to reconcile the match-up chart by looking at what the opposing teams did to allow those numbers. Who did they face to get there? What were the game environments like? I try to watch as many games as I can, but I can't watch them all, so I do a lot of reading from my Beat Writer list to keep up with injuries, changes to the way the team is playing, and look for other general trends to consider. Using Fantasy Data's resources helps get a snapshot on a team and player level for the offenses to see what type of numbers they are putting up. Then, it's about identifying what the top plays are for the slate, and how heavily they will be owned. This is where we need to have some pivots in our back pocket, and if necessary some punts if we want to jam in a bunch of elite plays and have to look for a value guy to put up 10 or more points. Game theory, contest selection, and roster construction are the final challenges as we try to put it all together. This where we win or lose.
Below is my Chalk, Pivots, and Punts Chart based on my opinion of the slate and what the field will likely be on this week.
Let's get after it...
Dallas Cowboys (26.75/-7) at Detroit Lions (19.75/+7) [46.5]
A look at the match-up chart indicates this is a smash spot for Ezekiel Elliott ($9000). I felt the same way about this spot for David Montgomery last week and he burned me (had him in too many builds). Zeke is priced much higher than Monty was last week, but he is the focal point of his offense's running game and logged over 98% of the snaps last week and has 20 or more carries in each of the last 4 weeks. He should be the way Dallas looks to keep possession on the road and keep Stafford off the field (if he plays). Zeke has disappointing target counts on the year, but the positive view is he has seen at least 5 targets in 3 of his games. Jon Machota posted Zeke's season splits from last year and if the Cowboys are following the same usage pattern, then he should be in for a nice run down the stretch. Zeke will be a popular play this week, so pivoting over to the passing game would be another way to approach this game and should see less ownership than other spots on the slate. Dak Prescott ($6700) has attempted 35 or more passes in four out of his last 5 games, but if Zeke is going he may not be required to throw as many here. In the event he does have the sling it around, then we need to look at what receivers have the best match-ups. PFF has Slay listed as a shadow cover on Amari Cooper ($7700) this week, even though Slay didn't play shadow on Allen Robinson last week. If Slay does spend most of his time on Cooper, then Cooper becomes a less attractive option. Slay only allows 6.7 PPR points per game in coverage while his teammates Justin Coleman and Rashaan Melvin are allowing 15.3 and 11.0, respectively. I'd rather stack Dak with either Michael Gallup ($6500) or Randall Cobb ($4300) in this spot. It is also noteworthy (going back to Cooper) that Amari has only seen 10+ targets twice this year, both times seeing 14 targets. Gallup has also seen only 10+ targets twice and they were the same two games Cooper had his 14. This indicates the Cowboys might have purposely schemed up a high volume passing game for those match-ups, which they shouldn't have to do here. Randall Cobb is the best play from a salary conscious angle as he is likely to see 6-8 targets for $4300.
We'll probably have to wait until Friday to know for sure whether or not Matthew Stafford ($6000) guts this one out or not. Either way, I'm probably not looking to have much exposure to him. Dallas is attackable through the middle of the field where I'll be looking at T.J. Hockenson ($3600) and J.D. McKissick ($4600) if putting any Lions into my build. Jeff Driskel at $4600 for 19 to 20 points doesn't look bad for builds you want to cram in the elite plays.
Atlanta Falcons (22.25/+4.5) at Carolina Panthers (26.75/-4.5) [49]
The Falcons came out of their bye week on a mission to play better defense (new DC calling the defense) and run the ball leading to 34 carries and 35 passes last week. Starting running back Devonta Freeman ($5900) was called a long-shot to play this week by Quinn and the Falcons sent his primary back-up (Ito Smith) to IR before last week's game. This would lead us and a lot of the field to Brian Hill ($4800) at his value price. Hill had 20 of those 34 carries last week and 2 targets while Barner and Ollison combined for one touch. Hill has played well ahead of those guys since preseason and should see the lion's share of RB touches in a game set up for the run. The Panthers have a suffocating pass defense which should force the ball into Hill's hands quite a bit. Last week I wrote that only Chris Godwin (twice) and D.J. Chark are the only receivers to post a 20+ point game against the Panthers, but also had Davante Adams listed as one of my top plays. This week should be the same as it ever was for Julio Jones ($7500) where he should see at least 9 targets but has had quite a few duds recently against this Panthers defense. In Julio's most recent three-game stretch against the Panthers, he's been held to 5 or fewer catches per game, 80 or fewer yards per game, and one total touchdown. You can go back one more game and find 6 catch, 118 yard, 0 TD game in 2017, and go back two more games before that and find a 12 catch, 300 yard, 1 TD game against a less refined James Bradberry and a bunch of other corners that are no longer on the roster (one - Benwikere - is no longer in the league). My projection for Julio would lead me closer to the box scores in the most recent three games with a ceiling projection similar to the 6/118/0 game 4 games ago. However, with the loss of targets that Hooper and Freeman leave behind it's worth a shot in multiple builds to have some Julio exposure. Russell Gage ($3300) continues to be priced near minimum and without Hooper this week the middle of the field will be all his, which is where Carolina is more vulnerable. SUNDAY UPDATE: Both of Carolina's starting outside corners are active, but their slot corner is not. Gagae has slightly more appeal, Julio about the same. Ridley is probably the riskiest of the three but is also in play.
Christian McCaffrey ($10,500) is about as match-up-proof as we can find these days. He's never in a bad enough spot to not consider him. the only concern with CMC now is his exorbitant pricing. Where you can afford him, you play him. The wide receivers for the Panthers are in a good spot here as well. D.J. Moore ($5900) is priced beautifully for this match-up and leads his team in targets with 79. Moore has 5 games over 10 targets including 3 out of his last 4. He should be in for another solid game here against the depleted Falcons secondary. Curtis Samuel ($5300) gets a $700 price bump for the match-up and is also in a good spot. Samuel has banked a ton of air yards with 908, good for 5th n the NFL which many people have been anticipating him to cash out at some point soon. This could (should?) be that game. Atlanta is 8th in passing yards allowed per game (260.8), 5th in passing TDs allowed (2.11/game), and 7th in explosive pass play rate allowed per sharpfootballstats.com. Kyle Allen is only $5300 this week and gets to carve up this dirty bird defense if Norv will allow it. Allen is worth a shot in a handful of builds this week. I'd also look at the Panther DST ($3000) as a solid value play on defense here.
Jacksonville Jaguars (20.5/+2.5) at Indianapolis Colts (23.0/-2.5) [43.5]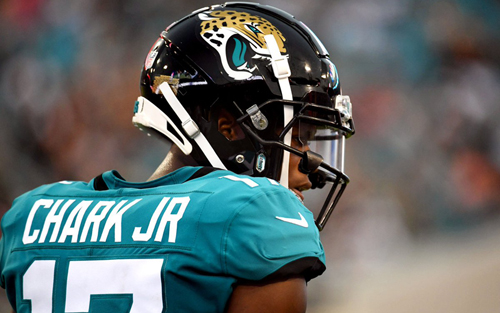 The Jags are coming off their bye week and practice reports indicate everyone is healthy heading up to Indy, including QB Nick Foles ($5600) in his return from a collarbone injury in week 1. The Colts are not a QB friendly defense to fire Foles up right away, but depending on the health of the Colts corners on game day it could be conceivable to roster one of the receivers. D.J. Chark ($6200) is priced like an inconsistent WR1 in a not so great match-up, but if Desir misses this game and forces the Colts to rely on their rookies again, then Chark becomes an upside pivot that you can save some salary by rostering. Dede Westbrook ($4500) would draw a lot of Kenny Moore in the slot, which is the toughest draw against the Colts corners making him a less than ideal play, even at the volume he was seeing before his injury. Leonard Fournette ($7900) is the "safest" play from this offense on a week to week basis, but the match-up is fairly tough for him here. His volume-driven role keeps him in the pivot conversation though. If we look at what Jaylen Samuels did a couple of weeks ago against the Colts we see 20 points on 63% of the RBs snaps. Fournette will see more than 63% of his team's RB snaps but it would be a new career-high for him to see the 13 targets it took Samuels to post that 20 point game (Fournette's career-high is 8 targets in a game). Samuels also hit his 20 point game at a much lower price. We would not be targeting Fournette to post 20 points here, we're going to need to see him get 6-8 (or more) targets and for him to see his TD regression come roaring back as a multi-TD game - which is something Indy has not allowed yet on the ground and only allowed a passing/receiving multi-TD game in 33% of their games. For this reason, I would keep exposure low, or if betting heavy on regression, go higher than the field. SUNDAY UPDATE: Both of the Colts veteran corners have been ruled out making this a great spot for Chark.
Indy will get the usually low-upside Jacoby Brissett ($5900) back under center this week. The Jags beat has been talking about how the Jags refocused on stopping the run during their bye week, which is bad news for (now) one-dimensional RB Marlon Mack ($6400) who is an easy fade here. However, if the run defense was emphasized, perhaps that opens a crack for Brisset and Zach Pascal ($5800) and his 6 or 7 targets to potentially break-through as low owned value/pivot plays. They set up better for larger field tourneys an MME exposure than as core plays, but they have some potential here. Eric Ebron ($3600) is another interesting play. Without TY, Funchess, and Campbell (the Colts projected top 3 WRs coming into the year) Ebron saw a season-high 12 targets last week that didn't produce many fantasy points. If we're chasing opportunity, then we have to consider Ebron in this spot. Ebron saw four games above 10 targets last year, and while that was more due to Doyle's injury, the same type of target opportunity could follow him into this week with the depleted receiving corps. If you really want to capture the opportunity here you could roster both Jack Doyle ($4000) and Ebron as your flex play to save some salary. Doyle has mainly been a 4-5 target guy this year, so Ebron in your flex seeing 12 targets for $3600 is a slick play to open up salary elsewhere. Doyle and Moe Allie-Cox ($2500) both missed Wednesday's practice and if Doyle were to miss this game, then Ebron's potential opportunity is massive.
Buffalo Bills (23.75/-6.5) at Miami Dolphins (17.25/+6.5) [41]
The Bills are the healthiest team in football right now. All their guys practiced on Wednesday, but Dawson Knox ($3000) sat out the Thursday session. Knox is not a spot I look to target anyway. The spot to target here may be a bit narrative-based, but we have Frank Gore ($4400) returning to his hometown to play in what could be his last game there. The Dolphins slowed down Mack last week, but have allowed OG Gore to run for 5.5 YPC against them up in Buffalo and have somewhat recently allowed another old man (Adrian Peterson) to plod his way to 118 yards on the ground. The Bills could barely move the ball against the Browns last week (an have also allowed AP to grind out 100 yards against them), so this is no gimme that Gore smashes, just a punt option with some sentiment behind it. Devin Singletary ($6000) has appeared to take over the lead role the past couple of weeks seeing 67% of the snaps last week and 66% the week before, which puts him in a prime spot to produce as a runner and receiver in this match-up against a defense that has allowed 20+ point games to dual-threat backs like Lev Bell, James Conner, and Austin Ekeler. If we want to make a case for the Bills being able to utilize two backs that can produce usable scores then we can look at Miami's game against Dallas early in the season where Zeke was still working his way back to game-shape and allowed both Zeke and Pollard to put up 43.7 DK points against them. We can also expect Josh Allen ($6600) 5-8 times and potentially vulture the goal-to-go touchdown opportunities. However, this Miami defense is picking up momentum and we cannot expect them to be a push-over any more, especially at home. I don't like the receiving match-ups here with the game-plans and Allen limiting opportunities to them, so if going to the Bills, stick with the RBs and maybe Allen. The Bills DST ($3800) is a bit pricey, but if you have room to squeeze them in Fitzmagic is always a threat to turn the ball over multiple times and perhaps throw a pick-6.
Miami's coaches have to be looking at what opponents have been doing on the ground against Buffalo lately and considering building their game-plan around the running game. Kalen Ballage ($4300) led the Dolphins at RB last week with an 82% snap rate, handled 20 of the 22 RB rush attempts, and 4 of the 7 RB targets. That type of opportunity looks great on paper, but let us look at his efficiency with that massive opportunity he was handed. Ballage ran for 2.2 YPC with a long o 7 and caught all 4 of his targets for 2 total yards. This type of stat line is what Ballage consistently produces, while occasionally punching in a goal-line TD to pad the fantasy points. If the Dolphins give Patrick Laird ($3000) some additional opportunity in this game, then he makes for the ultimate punt play here. Laird was talked up by the coaching staff during his productive preseason, and per PlayerProfiler.com has an 87% Agility Score. Laird only saw 8 snaps last week but was given 2 carries for 4 yards (Ballage-esque) and 2 targets catching both for 15 yards. He's a guy I'm going to be deep digging on all week to determine how much exposure/risk I want to take punting with him, but he could be a guy who shapes the slate if he somehow puts up 20+ points at $3k. I have no interest in the Miami passing game against this Bills secondary. They are a contrarian only play. The Dolphins DST ($2500) is interesting against a low producing Bills offense in a Miami home game here.
Houston Texans (23.75/+4) at Baltimore Ravens (27.75/-4) [51.5]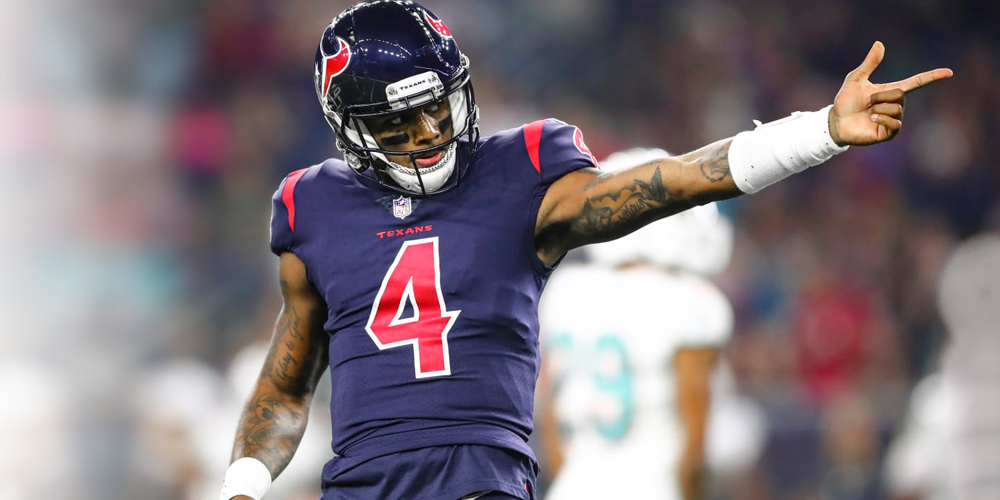 This will be one of the better games to view this week but I'm not so sure there's a ton of top plays that will come out of this for fantasy purposes. The top plays are likely to be the QBs and at least 1 WR from each side. That puts stacking options as Deshaun Watson ($6800) with either DeAndre Hopkins ($8100) or Kenny Stills ($4600) and pairing them up with either Brown or Andrews. The Ravens are pretty strong against the run but have allowed Cleveland and Kansas City running backs to puts some points up, as well as Joe Mixon in a blow-out last week. This would make Hyde and Duke less likely to hit. Will Fuller ($5800) is questionable to play but would be an added asset to this game and DFS rosters if he plays.
Hollywood Brown ($5600) was limited Wednesday and sat out of practice on Thursday so his status needs to be monitored (Note: he returned to practice Friday). If he plays, then he would be a massive upside play in a game where Houston shuts down opposing run games - even without Watt. Lamar Jackson ($7700) will be looking for Brown often through the air against a secondary so bad they signed Vernon Hargreaves for help. Mark Andrews has a tougher match-up again Tashaun Gipson and the LBs but he has been Lamar's go-to guy most of the year and they will figure out ways to get him looks.
Denver Broncos (15.0/+10) at Minnesota Vikings (25.0/-10) [40]
The only guy in play for me from Denver is Noah Fant ($3700). The Vikings run defense is too much to overcome for a timeshare backfield and the QB is too new to be considered a must-play in Minnesota. Since Denver traded away Sanders, the primary beneficiary has been Fant who has seen target shares of 20% and 25% in the two games since the trade. Minnesota funnels targets into the TE position at the second-highest rate in the league (26%) behind only Kansas City (28%). The secondary should be able to shut down Sutton, who has not seen a significant boost in targets since the trade.
The Broncos defense started out rough against the run but has since tightened up. It'll be interesting how this game plays out for Dalvin Cook ($8900) who could be chalky this week. Cook disappointed against the Chiefs run defense and is priced way up in a tough spot here. He won't be someone I go to if I only play a few line-ups because he has potential for another sub-20 point game if the Broncos defense keeps up their run defense the way they have since around week 5, which was the last big game they allowed to a RB, but it was Ekeler as a 16 target pass-catcher that did it. The Broncos defense has been tough across the board, and Fangio is familiar with the Vikings having just been in that division as of last year. There's nothing I have to have from the Minnesota side of this game in this type of match-up. Both DST are solid plays though.
New York Jets (18.0/+2.5) at Washington Redskins (20.5/-2.5) [38.5]
This is another ugly game but has some workable pieces. Le'Veon Bell ($7200) still feels a little over-priced but if Gase runs him out to the edges or gets him a good amount of swing passes to the edges he could do some damage. We also have a Jamison Crowder ($5700) versus a former employer narrative here, and Crowder has been Darnold's security blanket all year. I am not expecting a high scoring game from this one, so using one or the other from bell and Crowder makes some sense this week.
The Redskins have turned the reigns over to Dwayne Haskins ($4800) which limits the upside of Terry McLaurin ($5600) but the Skins are facing one of the worst secondaries in the league here. If Callahan and Cavanaugh can figure out how to get some shots in for Haskins to McLaurin, then he could pay off his lowered price tag pretty easily. It's just not a high probability play. Probably the most interesting play from the Washington side will be the return of Derrius Guice ($4700). It would seem logical for the Redskins to ease him back in for his first couple of games, so we'll have to see what kind of workload we get from him before plugging him in down the road. The Jets run defense is still fairly tough and Guice should continue to share carries with AP. SUNDAY UPDATE: The Jets will be down two starting corners . This could be great news for McLaurin and company...or it could actually be an upgrade for the Jets, as their starting corners have been getting roasted this year.
New Orleans Saints (27.75/-5.5) at Tampa Bay Buccaneers (22.25/+5.5) [50]
This should be a game that gets highly targeted by the field. With so many good plays to choose from, why wouldn't it? Starting with the Saints and their highly condensed offense we can look for Drew Brees ($6900) to likely be chalk. Brees's last 4 games against the Bucs have not rendered a ton of pass attempts, as three of the four games were 31 or less. However, the Bucs defense has changed from a run funnel to a pass funnel in 2019 and Brees should be called upon to keep his foot on the gas in what could be a high scoring affair. Michael Thomas ($9900) and his consistent high volume and production will attract those with the salary to pay up or game-stackers plugging him in straight away. I'm not sure how much the field is aware of the hole in the Tampa defense being somewhat similar to the Cardinals in regards to TE coverage, but they are almost just as bad making Jared Cook ($4400) a solid option as well. Outside of these three, you're hoping that talent or random opportunity spike plays a role. Alvin Kamara ($7400) only put up 16.9 points in a home match-up (turf) against the Bucs this year, so Payton will have to find out a more clever path to touches if he wants Kamara's production to increase in this one. This is Kamara's lowest pricing of the season and only time he's been under $8k as well. I always am intrigued when a player with this type of talent gets discounted pricing.
The Saints have been playing great defense most of the year so it's really hard to pick spots to attack them based on the match-up sheet or coverage data. With the Bucs, you basically have to pick one of their WRs, and considering the Saints could put up a lot of points, stack one with Jameis Winston ($6500). Since Marshon Lattimore arrived in NOLA, Mike Evans ($7400) has had a rough time putting up points against the Saints, except for that WTF ambush the Bucs put on the Saints in the opener last year where he went for 7/147/1. I haven't been reading around yet, but I would imagine a lot of people will be bringing up the recent struggles and the 0 point game this year as a reason to fade Evans. It makes sense to do so. However, if you're playing several line-ups or if you're just contrarian by nature, this could be a good spot to roster Evans at depressed ownership where everyone else will be on Chris Godwin ($7300) who is priced $100 cheaper and has the better "paper" match-up. New Orleans is in the top 5 in points allowed to receivers lined up in the slot, per this chart posted by Graham Barfield, making this a potential smash spot for Godwin with the Bucs likely chasing this game through the air. This stat also works for Evans who lines up in a slot position on nearly 23% of his snaps. We should also note that Lattimore has missed practice on Wednesday and Thursday so we'll want to monitor his game-status. If he is out, then we may see ownership on both Tampa receivers even out a little more. SUNDAY UPDATE: Lattimore has been ruled out making both Evans and Godwin elite plays this week.
Arizona Cardinals (17.75/+9.5) at San Francisco 49ers (27.75/-9.5) [45]
These two teams just met on Halloween and somehow Kenyan Drake ($5400) popped off for over 100 rushing and 50 receiving yards. The 49ers defense will be better prepared for him this time, which should be the case for the whole of Arizona's offense. The Niners are coming off a disappointing home loss to a division rival and will fight to make sure it doesn't happen in back-to-back weeks. However, with so many injured offensive stars, the Cards will have a chance here. The Vegas total on this game implies 2 touchdowns from Arizona which would seem most likely to come from Drake or Christian Kirk ($5700), if not Kyler Murray ($6100) himself. Andy Isabella ($3500) had an 88 yard TD against SF a couple of weeks ago and then hit a 55-yard reception against Tampa last week. He could be building momentum if his snap counts keep doubling as they have (12 snaps for 21% share in week 9, then 26 snaps for 39% share last week). He's punt-priced and could play a key role in his game, again. Given the number of injuries the 49ers offense is working through right now, we can consider the Cardinals DST ($1500) as a nice punt option if we start seeing guys get ruled out.
We may have to wait until Friday afternoon or through the weekend to find out more about the 49ers top offensive weapons George Kittle ($7200) and Emmanuel Sanders ($7000). If either play they are in smash spots. Kittle gets the flow-chart TE defense while Manny gets to run routes against bad corners and a possibly still injured Patrick Peterson (if he plays). Should one or the other of these guys miss the game, then an opportunity opens up for Deebo Samuel ($4000) to play a big role on offense and at his price he may end up chalky. This will be an interesting game to watch should Sanders miss, because no 49ers WR was seeing much more than 3 targets per game until Manny showed up and started hogging them at around a 23% share in his two full games with San Francisco. The 49ers may try to go back to relying on the run game and their defense to win this one. Matt Breida ($5000) is the most explosive of the 49ers stable of backs but he plays injured or leaves the game injured and perpetually carries an injury designation heading into games. If he misses, that would pave the way for Tevin Coleman ($6100) to eek out a few extra touches, but Shanahan seems like he prefers to keep a split or a rotation going from the backfield which would give us a solid punt option with Raheem Mostert ($3400) should Breida sit out. Mostert is also working through an injury this week and is questionable pushing us farther down the depth chart to Jeff Wilson ($3300) should Breida and Mostert sit. This is an injury report to keep an eye on, and if anyone is listed as a game-time decision we'll need to plan roster constructions accordingly. Jimmy Garoppolo ($6700) will be worth the price tag if he has all or most of his weapons. However, if he's forced to throw to a WR group of Deebo, Bourne, Pettis, and Goodwin, then he's a fade for me. The 49ers DST ($4000) is not cheap, but they will be the star of the game if the offense can't put everyone on the field. SUNDAY UPDATE: Kittle is OUT and Dwelley is only $3400 facing this TE friendly defense. Dwelley was targeted 7 times last week as the starter and could see similar volume here, but with higher production. Breida being out raises Coleman's ceiling a bit, especially with Mostert listed as questionable (would be playing injured if he plays).
Cincinnati Bengals (18.5/+11.5) at Oakland Raiders (30.0/-11.5) [48.5]
The best way to move the ball against the Raiders is through the air. They are the 4th softest opponent on the match-up chart this week, allowing 42.3 DK points per game to the position. This gives Ryan Finley ($5000) some punt appeal this week. It seems he will not benefit from a return by AJ Green this week and will have to rely on Tyler Boyd ($5200), Auden Tate ($4200), and Alex Erickson ($3900) or Stanley Morgan ($3000) if Erickson can't play through his back injury. The Raiders also allow a good amount of points to the TE position, so Tyler Eifert ($3200) is in play here as well. All of these guys are priced like punts, except Boyd who is still under-priced for his role and this match-up. Utilize this salary relief throughout some of your builds as one of these guys is likely to post a strong score at a low price.
The Raiders are built around their running game, evidenced by their 6th highest run ratio of 46.7%. Geno Atkins popped up on the injury report Thursday with a knee injury after practicing without an injury designation the day before. The Bengals already have a front seven that's as strong as a wet Kleenex, so if Atkins misses, then Josh Jacobs ($6900) will find himself in a smash spot here. He's a bit one dimensional, but could easily get the 100-yard rushing bonus and multiple TDs in this game. The Bengals are easily beaten by tight-ends as well, making Darren Waller ($5500) an appealing, but possible chalky play with Kelce off the slate and Kittle coming down to a game-time decision. The Raiders DST ($3300) is a nice mid-priced option against a struggling offense here.
New England Patriots (24.25/-3.5) at Philadelphia Eagles (20.75/+3.5) [45]
The Eagles were bleeding points to outside WRs all season until Darby and Mills returned in week 8. However, the two games the Eagles played with these guys back were against the Bills and Bears. Not exactly a good litmus for the upcoming Patriots offense. With only a half-game lead over the Ravens for home-field throughout the playoffs, the Patriots will have their foot on the gas here. Tom Brady ($6400) and company should be able to put up plenty of fantasy and real-life points, and they all seem to come at a bit of a discount this week. Brady is averaging 39.4 pass attempts per game, which is second behind only Matt Ryan when we filter out spot starters and guys no longer starting. He is 4th in pass plays of over 20 yards, 8th in passing yards per game with 281, and is 2nd in completion percentage on his 34 deep pass attempts. The Eagles have not allowed a lot of explosive pass plays per Warren Sharp's data, but they have allowed the 4th most pass plays of over 40 yards. It doesn't take 40 yards in the air to create that stat, so Brady has some upside potential in this match-up. He is priced below guys like Garoppolo, Winston, and Josh Allen (and barely above Cousins and Ryan in bad match-ups) which seems absurd to me for this week. It's hard to tell if he'll be chalk or not based on this bracket of pricing, but I would guess he will be somewhat highly owned. His favorite weapon through the years has been Julian Edelman ($7600) who has seen no less than 11 targets in each of the last 4 games. Meanwhile, Mohamed Sanu ($5100) had 14 targets in a game the Pats were chasing last week, but throughout the season has been a better road player than home. Philly has been tougher against slot receivers this year than the outside guys so Sanu may offer a little more upside than Edelman in this spot, but both are solid options. The Eagles allow 23% of their opponent targets (3rd highest percentage) to flow toward the RB position where James White ($5400) will see most of those targets. White has a stable floor but he is priced higher than any other game this year and may only return 2 to 3 times salary. If we look through the Eagles game-logs the most similar back they've faced this year was Chris Thompson in week 1 who only scored 14.8 DK points. That's a solid median projection for White here and we would have to hope for a TD or two to breakthrough that. With some of the injuries the Eagles are dealing with on offense (D-Jax out, Alshon likely out, Sproles to IR, Howard not cleared for contact yet) we have to consider the Patriots DST ($3500) to be one of the better options on this slate.
As just mentioned, the Eagles have a ton of injuries to sort through this week and have brought in Jay Ajayi for a visit. If Howard can't go, that leaves a lot of opportunity for Miles Sanders ($4100) to take advantage of. Over the past two weeks, the AFC North teams have tested New England's run defense and we saw Chubb post 15.8 DK points followed by Mark Ingram's 18.4. If the Eagles commit to Sanders as the lead back (Pederson traditionally prefers RBBC), then he has that type of upside. Although 15-18 points does not seem like a total we would want to target, giving price consideration, it's not a bad score the save some salary for other spots. Golden Tate is the only receiver to put up over 15 points against this secondary and without Jackson and Jeffery (I wouldn't expect a hobbled Jeffrey to matter anyway), there are no receivers on the Eagles I would consider in this spot. Tight end is just as rough, where it took Baltimore's trio (21.3 DK points) to crack through an 11.3 limit to the position throughout all other games the Pats have played. With the injuries out wide we could conclude that Wentz will want to rely on his duo of Zach Ertz ($5000) and Dallas Goedert ($3200), but this is a tough spot to pay up for Ertz. Goedert is priced lower, but there are just better spots to target at TE this week.
Final Thoughts
There appears to be plenty of value on the slate to work with this week with decent QB punts, Brian Hill's/Miles Sanders's roles, WR value, and Patrick Laird as a deep punt option. This also feels like a pretty straight forward slate with some obvious high probability plays like Zeke vs DET run defense, a cheap Panthers passing game vs ATL secondary, Saints passing game vs TB secondary and TE funnel, Jacobs vs CIN run defense, and Brady vs the Eagles secondary. There are three builds to start with right away of you stack those three passing games with those two RBs and work from there. Good luck this week, and as always, thanks for reading!
STAY IN TOUCH
Sign up for FantasyData's newsletter and get awesome content sent to your inbox.
We'll never share your email address and you can opt out at any time, we promise.
---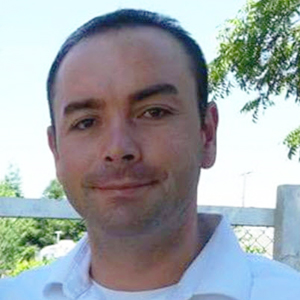 NorCal native Jesse Jones has been obsessed with fantasy football since first joining and winning a league in 1994. Always looking for an edge, Jess has been ahead of the curve mining data and building customized spreadsheet rankings and projections while others showed up to draft day asking for a pencil and a cheat sheet. As an avid NFL DFS, Bestball, and re-draft player Jess will work hard to find the edge you need to win in all formats. Jess is married to the wonderful wife of their 2 kids and enjoys traveling, playing tabletop games, and trying new craft brews. Let's make some money at this hobby of ours!