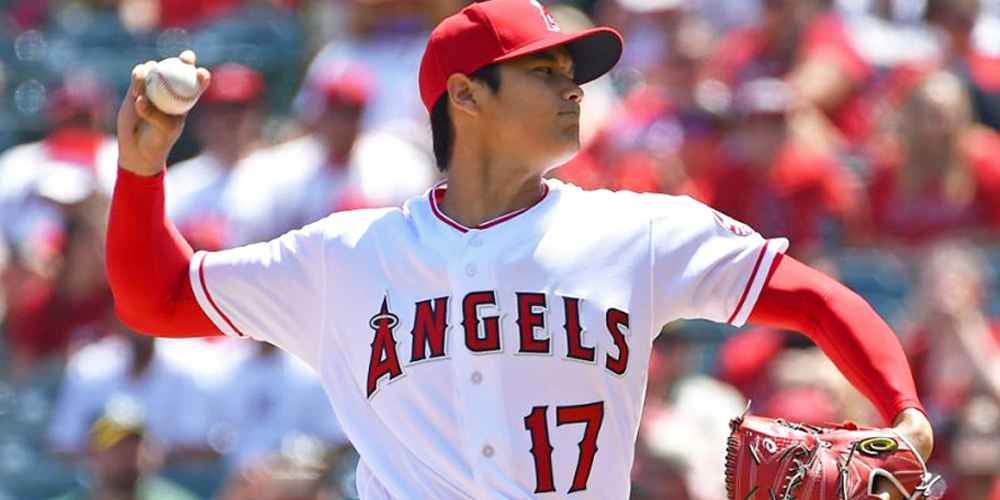 Fantasy Baseball Injury Report: 11 Players With Volatile ADP
---
Fantasy Baseball Injury Report
There are many factors that go into who wins and who loses a fantasy league. It has long been my belief that in a 12-team league, three teams will be eliminated because they don't pay attention and don't make the right moves. Three more will go by the wayside because of injuries, nothing they could do, just rolled snake eyes. So, if you will pay attention and can avoid the injury bug, you may only have to fight off about half your league for the title
Luck will always play a part in a fantasy league. While it's true that this is a game of skill, avoiding injury can be more luck than anything else. We have all had seasons where it didn't matter who we drafted or picked up, that player got hurt. If you had Cal Ripken Jr. or Lou Gehrig, they would've ended up on the injured list. I try to avoid drafting players who get hurt year after year. They are telling you they can't stay healthy. When a player tells you who they are, you should believe them. The most important ability in fantasy baseball is availability.
Here is a list of players that are either currently injured or coming off of a major injury that cost them most or all of last season. They are listed in no particular order.
1. James Paxton, New York Yankees: Unless you have been living under a rock you know that Paxton will be out the next 3-4 months after undergoing back surgery. That means in a best-case scenario he returns in May. I would be very careful in assuming this happens. Back injuries can be tricky and let's face it, the Yankees have absolutely no reason to rush him back. They don't have another important game until October. I would put his return to action for more around June and it wouldn't shock me if it's not until July. Keep in mind Paxton is also a free agent after this season and may make a business decision to not return until he is positive, he is 100% healthy. Two other Yankees to keep an eye on are Aaron Hicks and Miguel Andujar. Hicks isn't likely to play until the All-Star break after undergoing Tommy John surgery. If you have unlimited IL slots in your league and want to take Hicks with the last pick in your draft and stash him, have at it. If not, I'd let him go. Andujar is much trickier. He is healthy coming into the season and we know he can hit. The problem is, where will he play? Gio Urshela is expected to play third for the NYY as he proved to not be a liability with the bat and has an excellent glove. Andujar could play first-base if he can handle it defensively as it's not like Luke Voit or Mike Ford are gold glove defenders. The NYY will try him in left-field but that's would seem to be a reach. Do they want to tie up the designated hitter spot with him? Maybe, but that will also lessen his trade value if they give up on him defensively. You can get him for a song in drafts however as in the mocks I have completed he isn't going any earlier than the late teens. That ADP should drop considerably as spring training moves along. Andujar will play, we just don't know where yet.
2. Shohei Ohtani, Los Angeles Angels: The Angels announced Tuesday that Ohtani, who is coming off of Tommy John surgery, won't pitch in an MLB game until mid-May at the earliest. Ohtani will, however, be ready to bat on opening day. Ohtani will be a tough player to judge come draft time. The Angels were already babying him before TJS, imagine what they will do now? Will he bat before or after starts? Will he be on an innings and/or pitch count? If Ohtani were to be a full-time hitter or full-time pitcher, he might just be a top 25 player, he is that good, but if he isn't going to bat 2-3 times per week because of his pitching and won't pitch deep into games, I would let him be someone else's problem until the risk is worth the reward in drafts.
3. Luis Urias, Milwaukee Brewers: Urias suffered a broken hamate bone and underwent surgery in the last week of January. The timetable for his return is right around OD. That's the good news, the bad news is that when you break this bone, it can take months or even a season for your power to return. Yes, you can still play and still hit, but driving the ball can be an issue. That being said, power is not a major part of his game, so all is not lost here, but I have dropped him down a couple of rounds just to be safe.
4. Salvador Perez, Kansas City Royals: Perez is also returning from TJS and stated Wednesday that his elbow is at about 90% strength. That's good enough for me. Catcher is a weak position and the knock-on, Perez before the injury was that he played too much and tended to wear down as the season went along. Perhaps this injury will force the Royals to give Perez more rest than they usually would. Adalberto Mondesi is another Royal coming off surgery (shoulder). Shoulder surgeries can be tricky, but I'll still take my chances with Mondesi for one main reason. He steals bases which is such a hard commodity to find in fantasy right now. It also doesn't hurt that the Royals have stated they do expect him to be ready to play by OD.
5. Mitch Haniger, Seattle Mariners: Haniger only played 63 games last season due to injury and has just undergone sports hernia surgery that is likely to sideline him right until OD. Haniger had a solid season in 2018 with 26 HRs, 93 RBI, and a .285 avg, but that seems like light years ago. Is Haniger injury prone or just unlucky? I'm not willing to gamble here, not unless he is still available in the double-digit rounds on my draft and even then, I might find a reason to go in another direction.
6. Yoenis Cespedes, New York Mets: Cespedes missed all of last season after fracturing both ankles in a freak accident on his ranch. Cespedes is expected to be ready to play by OD but he has played just 119 games over the past three seasons. Does anyone really believe at 34 years of age that he is going to have not only a productive season but a healthy one? Plus, can he even play the OF as an average defender? Cespedes looks to be a DH waiting to happen and that may be the best-case scenario. I'll pass here.
7. Andrew McCutchen, Philadelphia Phillies: McCutchen is coming off of a torn ACL so I would certainly worry about his speed, but other than bat speed slowing down due to age, everything else should be okay. McCutchen is not the star he used to be, but in a 12-team league, think a low 2nd or high 3rd outfielder.
8. Gregory Polanco, Pittsburgh Pirates: Do you want to gamble again on a player that was once expected to be a future star but seems to get injured each and every season? I don't. I'm done. I'm sure the shoulder is healed but I'm not waiting around for the next injury and then next disappointment.
9. Eugenio Suarez, Cincinnati Reds: Suarez underwent shoulder surgery to remove some loose cartilage. Once again, he is expected to be ready to play right around OD. Suarez had a monster season last year with 49 HRs. While you probably can't expect that kind of power again, especially after shoulder surgery, I'm not letting this injury scare me off. I won't take him in the first three rounds of a draft though.
10. Byron Buxton, Minnesota Twins: Why do I keep buying in on Buxton? Speed, I need the speed. It's one of the hardest commodities to find in fantasy baseball. Power is easy to find, everyone hit's at least 20 HRs now. The problem for Buxton is that he plays the game so hard on defense and has seemingly never met a wall he didn't like to crash into. Sometimes you're better off letting a ball drop rather than diving on the hard turf or crashing into a hard wall. Is one out really worth missing substantial time? I'm always looking for speed though in a draft as it moves on and It's unlikely that I will be able to pass up on Buxton.
11. Cole Hamels, Atlanta Braves: Originally, I was going to stop at 10 players, but Hamels came up with a bum shoulder Wednesday morning. At this time Hamels is going to wait approximately three weeks to see if that shoulder feels better. If I had to draft in that time, he would be off my board as I don't like rolling the dice. Once again, the risk would have to be the reward. There is a point in every draft where I would take someone, but not if it costs me another player of equal or slightly lesser value who is healthy now.
STAY IN TOUCH
Sign up for FantasyData's newsletter and get awesome content sent to your inbox.
We'll never share your email address and you can opt out at any time, we promise.
---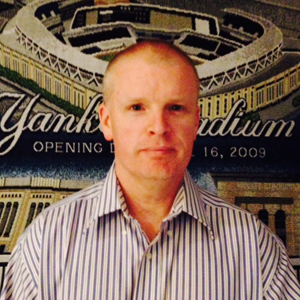 George Kurtz was born in Queens, NY and currently lives on Long Island. He started playing fantasy football in 1988 with baseball and hockey coming soon after. George got his start in the fantasy industry by luck when a friend started his own site (Fantasy Sports Forum) in 2006 and asked George to write for him. One thing led to another and George started working for RotoWire in 2007 and is still with them today. George has also written for FFReport, Leatherheads, Seamheads, Going9, Gotham baseball, and FantasyPros911. George started with RotoExperts in 2012 and is an analyst on the Fantasy Sports Radio Network. You can listen to George on weekends when he is the host/analyst of The Weekend Fantasy Update and RotoExperts in the Morning.