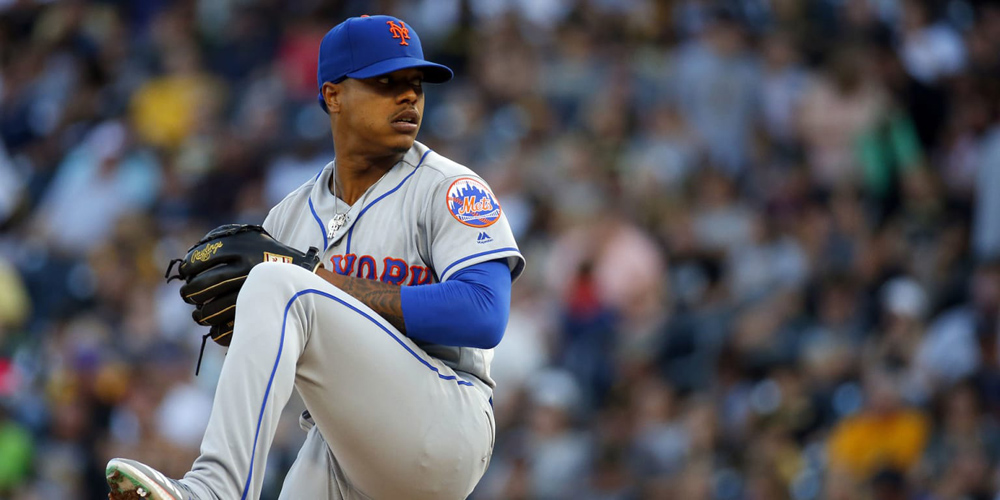 Fantasy Baseball: Risers and Fallers (8/7)
---
This column will be dedicated to those players that were dealt before the trade deadline last week and whether or not they will benefit from their new location. There is no waiver deadline this season. Major League Baseball did away with the waiver deadline, so a team won't be able to make any additions via trade until after the season. Contending teams will have to play with those players in their organization or those released by another team. Players changing teams always concerns me. We forget that players are human. A trade could force them to uproot their families on short notice and find a new place to live. This can be traumatic for anyone but has to be extremely difficult for a player who is expected to perform immediately. There is no grace period when a team is fighting for a playoff spot.
Risers
Aaron Sanchez, Houston Astros: The Blue Jays have to be shaking their head. They have been trying to fix Sanchez for a couple of seasons now. It hasn't worked out. They trade him to Houston and just three days later he pitches six no-hit innings (part of a combined no-hitter) versus the Mariners. Seriously, the Jays coaching staff had to throw up just a little bit in their mouths after watching that start. Sanchez will continue to start for Houston (fifth starter) and while I may worry about his ratios, I'm picking him up, even if it's just to make sure he doesn't go to my competition.
Nick Castellanos, Chicago Cubs: It likely had little to do with it, but the Castellanos trade should not come as a big surprise after he criticized the dimensions in Comerica Park. In all fairness, he is correct as centerfield is ridiculously deep even this year with home runs being hit at a greater pace than at any time in history. Castellanos will now bat second in the friendly confines of Wrigley Field where dimensions aren't a problem, only the wind.
Tanner Roark, Oakland Athletics: I could've put Homer Bailey here also, but I chose Roark over him because Bailey was starting in pitching friends Kaufman Stadium while Roark was calling the Great American Ballpark (small park for those sarcastic folk) his home base. Any pitcher would benefit from leaving Cincinnati and Oakland is a nice place to land for a starting pitcher. Like Kansas City or Washington (where Roark used to call home), this is a pitchers' park and not one that is conducive to the long ball.
Marcus Stroman, New York Mets: Stroman may have preferred to be with the Yankees, but the Mets may actually be better for Fantasy purposes. Stroman leaves the American League East and thus won't have to face some of the best offenses in the game in the Yankees and Red Sox. He also won't be calling Rogers Centre his home park, but rather Citi Field. Throw in the ballpark switch with facing what are generally weaker lineups in the NL (no designated hitter, pitcher bats) and you have a pretty good situation for Stroman here. I may have mentioned above that I worry about players moving to a new city. That is not the case with Stroman as he is from Long Island.
Franmil Reyes, Cleveland Indians: Reyes can hit. The Padres knew it, the Indians know it also. What he can't do is field. Reyes was a liability in the field and had to be traded to an AL team eventually. Reyes should give the Indians what they have been lacking for most of the season, power. He has the ability to hit 40 HRs season in and season out, and with Cleveland, he will DH and not be asked to play the field.
Fallers
Scooter Gennett, San Francisco Giants: This season was really looking like a bust for Gennett anyway but leaving one of the best hitter's ballparks for maybe the best pitcher's park can't be looked at as anything other than a negative. I wouldn't release him, but if I have other options on my roster, I'd seriously look into starting them.
Trevor Bauer, Cincinnati Reds: Bauer has pitched well but not great this season with a 3.85 ERA and 1.24 WHIP. I don't truly understand why the Reds made this move (do they really think they can contend next season)? Perhaps they do, but that's quite a bit to give up for a player that can only help you for one season as Bauer has let it be known he will only sign one-year deals with the highest bidder for the remainder of his career and it's hard to see Cincinnati being that bidder. Bauer does face those weaker lineups, but he's a quirky guy, and it may take a while to get used to his new surroundings.
Yasiel Puig, Cleveland Indians: The Indians had to be cursing at their television screens when Puig got involved in another on-field brawl almost immediately after being traded to them. You shouldn't feel bad for Cleveland, they knew what they were getting when they acquired him, but now he will have to serve a three-game suspension for the Indians rather than the Reds. Puig is a solid bat but leaving Cincinnati for Cleveland just can't be a plus for his offensive abilities.
Jason Vargas, Philadelphia Phillies: I'll be the first to admit that I was about 50/50 on what the Mets did at the trade deadline. After seeing the price opposing teams paid for Bauer and Zack Greinke, you have to love what it cost the Mets for Stroman. I would've traded Zack Wheeler though as I don't love the idea of letting him leave via free agency for nothing. Trading Vargas was another curious move. I don't mind moving him, but why to Philadelphia in what was essentially a salary dump? The Mets are battling the Phillies for a wildcard spot. Why give the Phillies something they so desperately need? As for Vargas, he better be perfect with his off-speed stuff or he is going to get wrecked in that ballpark.
Jordan Lyles, Milwaukee Brewers: Lyles isn't much of a fantasy asset anyway, but if you did own him, this trade isn't great for you. It once again comes down to the ballparks. We love PNC Park for pitchers, not so much for Miller Field. It isn't like Milwaukee is in love with Lyles either, but with three starters down due to injury, anyone with a pulse was deemed valuable to them.
STAY IN TOUCH
Sign up for FantasyData's newsletter and get awesome content sent to your inbox.
We'll never share your email address and you can opt out at any time, we promise.
---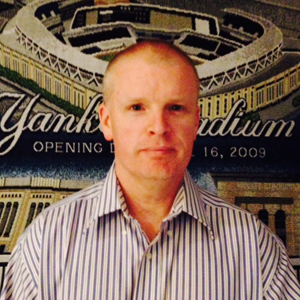 George Kurtz was born in Queens, NY and currently lives on Long Island. He started playing fantasy football in 1988 with baseball and hockey coming soon after. George got his start in the fantasy industry by luck when a friend started his own site (Fantasy Sports Forum) in 2006 and asked George to write for him. One thing led to another and George started working for RotoWire in 2007 and is still with them today. George has also written for FFReport, Leatherheads, Seamheads, Going9, Gotham baseball, and FantasyPros911. George started with RotoExperts in 2012 and is an analyst on the Fantasy Sports Radio Network. You can listen to George on weekends when he is the host/analyst of The Weekend Fantasy Update and RotoExperts in the Morning.