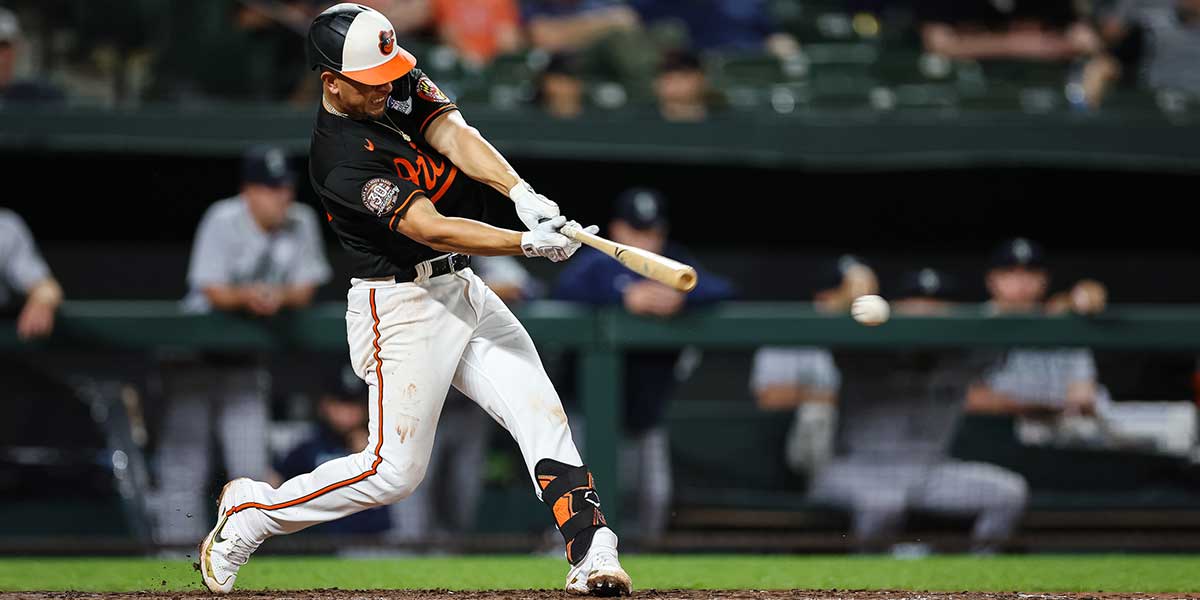 Fantasy Baseball Waiver Wire Week 16
---
Fantasy Baseball Waiver Wire Week 16
Through the first half of games in the 2022 Fantasy Baseball season, there is perhaps no bigger surprise than the Baltimore Orioles rolling off a 10-game winning streak to reach .500 for the first time in over five years. With that level of success, several players are really stepping up and can help our fantasy teams down the home stretch. Most of those players are widely available in standard rotisserie leagues. What other players are worthy of waiver wire pickups heading into the sixteenth full scoring period of 2022?
This weekly piece will look at five options under 50% rostered on Yahoo for 12- and 15-team leagues that are worthy of waiver bids or claims. As the second half of the season gets underway, we now have plenty of data from which to draw conclusions. With just over two months left in the fantasy baseball season, let's figure out how to play the hand we've been dealt.
Quick Links
Waiver Options For 12-Team Leagues
Ramon Urias, 2B/SS/3B, Orioles (34% rostered) – Urias is a top-20 rotisserie batter over the last two weeks, thanks primarily to a .367 average with five runs, three homers, and 11 RBI. He is getting just his second extended look in the big leagues after spending almost nine season toiling away in the minor leagues. But still only 28 years, old, Urias has just enough pop and on-base ability to deserve a roster spot on your squad, especially if you need infield help. Since returning from the IL on July 3rd, he is hitting sixth or seventh every day, typically right behind Adley Rutschman. His positional versatility should guarantee him a starting spot almost every day for the rest of the season.
Brandon Belt, 1B, Giants (30% rostered) – Injuries have caused Belt to have a very up and down season, which is something it seems like we have been saying since 2012. But after hitting .462 over the last two weeks, it's clear much of that is behind him.....for now. After hitting fourth or fifth in almost every other game of the season, the Giants experimented with batting Belt second in the yesterday's contest against the Dodgers. He only went 1-for-5, but if that spot sticks for the foreseeable future, that's an extra few plate appearances per week for the slugger. The eight home runs may not look like much this season, but his wRC+ is up to 122 and his wOBA is a strong .340. Assuming health, Belt is a strong CI candidate for your squad the rest of the year.
Yoan Moncada, 3B, White Sox (52% rostered) – Yes, the oft-injured Moncada has seen his roster percentage drop to just 52% this season. That's what happens when you can't stay healthy. Still, having played in nine consecutive games is a positive sign for Moncada, and he is hitting .324 in that span with a couple home runs. He has a long way to go to improve up on the abysmal average and power production from the beginning of the season, but the last two weeks show he could be rounding a corner back to some more normal production.
Tyler Wells, SP, Orioles (44% rostered) – Perhaps not since Mike Mussina has a young Orioles' pitcher looked as good as Tyler Wells over his last 30 days. Wells has racked up three wins with a 2.81 ERA and 1.09 WHIP while striking out almost a batter per inning. Perhaps even more impressive, he is doing it in the gauntlet of the AL East. He gets the Yankees on Friday night, which will be a huge test for his ability and for the Orioles' prospects of staying in the Wild Card race. The success is mostly tied to Wells' ability to limit hard contact this year. Both his barrel rate allowed and flyball rate are way down from his first major league taste last year.
Lou Trivino, RP, Athletics (32% rostered) – Overall the ratios aren't pretty for Lou Trivino, but he has been pitching better lately. Specifically, he has a 2.53 ERA and 13 strikeouts to go along with six saves over the last month. Only three pitchers have more saves in that span, so it seems like this is Trivino's closer job to keep until Dany Jimenez is back. Recently, Oakland refused to give any kind of timetable for Jimenez's return, so this could be a situation where you have the Oakland closer for another 4-6 weeks. Oakland won't win many games, but that hasn't stopped Trivino from piling up the goods for us in fantasy.
Waiver Options for 15-Team Leagues
Austin Slater, OF, Giants (9% rostered) – Slater will sit once every few days for the Giants, but when he does play, he has a strong likelihood of giving you a strong average with a little bit of pop and speed as well. He is now batting over .300 for the year with five home runs and six steals, plus he bats leadoff on most days when he starts. The options for 15-team leagues are getting slimmer and slimmer, as we will see below, so we are looking for players that won't harm us in other categories if we roster them in the stretch run. Slater is certainly one of those players and is most valuable in daily transaction leagues where you can check to see if he made the starting lineup.
Korey Lee, C, Astros (1% rostered) – In two catcher leagues, rookie call-up Korey Lee might deserve some attention if he can keep playing 2-3 times per week for the Astros. Lee was the number five prospect in the Astros organization this year after checking in at number two last season. He has given the Astros a very serviceable .267/.313/.400 line in his eight games since his promotion, and with Jason Castro out long-term, there is an opportunity for more here. He won't supplant Martin Maldonado and his defense for the stretch run, but Lee is the future at catcher for the Astros, so he may get a longer look than many other backups just because of the pedigree.
Tim Locastro, OF, Yankees (1% rostered) – The Yankees have really had to piece-meal some things together this season, including signing guys like Matt Carpenter and Tim Locastro to fill some bench roles. While Matt Carpenter has looked like Mickey Mantle in his limited time, Locastro is also proving to be a valuable commodity, and even one that can help fantasy rosters in a pinch or in need of an OF4-5. In the past 14 days, Locastro is batting .333 with a home run and two stolen bases. He will start sporadically for the Yankees, particularly against left-handers. That's the sweet spot in which to deploy him into your lineups. This is a player who already has a 17-steal season on his ledger and he also has six swipes in just 18 games with New York so far. Teams desperate for steals should give Locastro a look.
Spenser Watkins, SP, Orioles (12% rostered) – For as good as Tyler Wells has been lately, Spenser Watkins has been even better during the Orioles' hot streak. Over the last 30 days, Watkins has also won three games but has done it with a 1.19 ERA and 0.93 WHIP over 23 innings. In his last two starts, Watkings shut down the Cubs and Rangers. He may not be much more than a matchups or streamer candidate the rest of the season because he doesn't strike many guys out, but as long as the Orioles keep hitting he will have a decent shot at some wins against inferior opponents.
Diego Castillo, RP, Mariners (24% rostered) – Castillo is technically in the second chair for saves after Paul Sewald, but Seattle doesn't like to commit to just one guy for the role either. Plus, when you when every single day for more than two weeks, there are plenty of save chances to go around! Castillo has earned some of those chances with a 0.79 ERA and 1.24 WHIP over the last 30 days. He has two saves in that time as well, and should be good for another four or five the rest of the season. The Mariners are also not afraid to pitch him in high-leverage situations, which has allowed him to win four games in the last month.
STAY IN TOUCH
Sign up for FantasyData's newsletter and get awesome content sent to your inbox.
We'll never share your email address and you can opt out at any time, we promise.
---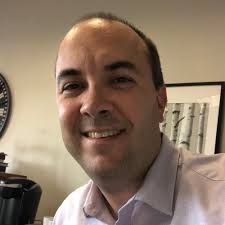 Ryan is a 20-year veteran of fantasy baseball, football, and basketball leagues. He has been writing about fantasy sports, sports betting, and DFS since 2018 and is a member of the FSWA and IBWAA. A native of Houston, he is a die-hard fan of the Astros, Rockets, and - reluctantly - the Texans. When he is not buried under sports analysis, he works full-time in higher education and can be found pursuing his other passions: drinking coffee and writing about comic book investment and speculation.