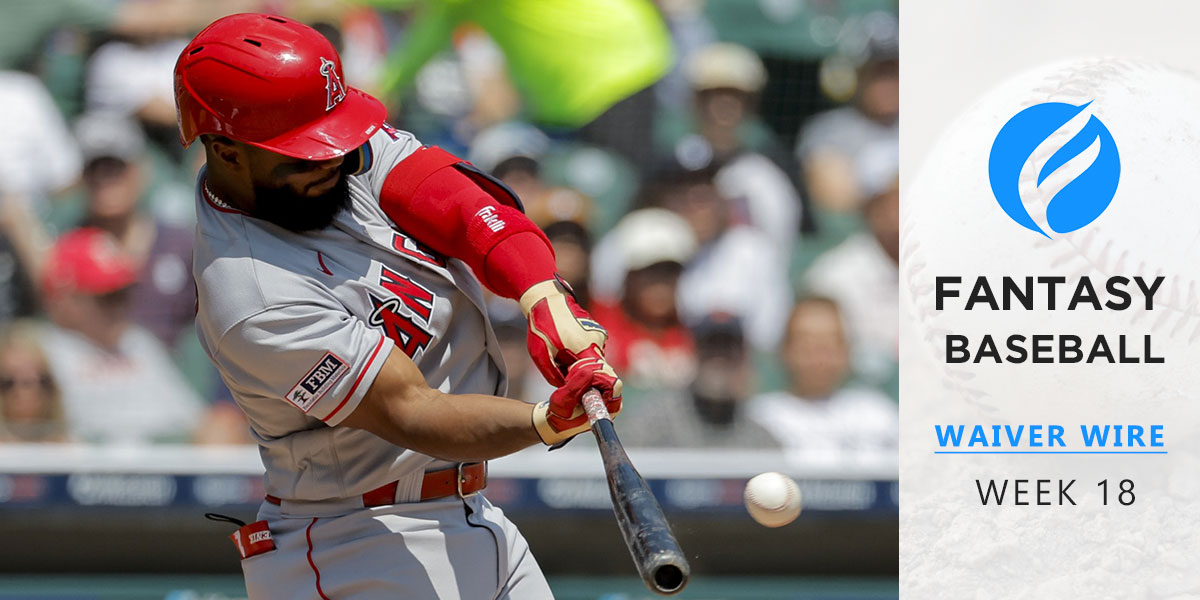 Fantasy Baseball Waiver Wire Week 18
---
Fantasy Baseball Waiver Wire Week 18
This weekly piece will look at five fantasy baseball waiver wire options under 50% rostered in Yahoo Fantasy for rotisserie 12- and 15-team leagues that are worthy of waiver bids or claims. As the 18th week of the season gets underway, we starting to get a larger sample of data from which to draw conclusions. Playing time is more defined. Roles are becoming clearer, and some of the early-season fluky stats are beginning to smooth out. With just about two months left in the fantasy season, it gives us a nice opportunity to level-set where we are.
Let's dig into the numbers and figure out who to target at various positions to help our fantasy rosters.
MLB Fantasy
Waiver Wire Week 18 Waiver Options For 12-Team Leagues
Spencer Torkelson, 1B, Detroit Tigers (38% rostered) - After a very disappointing rookie season for the hyped Tigers' prospect in 2022, Spencer Torkelson is finally starting to deliver on some of the power and potential many saw out of him after he slugged over .530 in three straight minor league seasons as he fast-tracked his way to the big leagues. He now has 15 homers and 57 RBI on the season, but six of those bombs and 22 of those RBI have just come in the last month alone. Torkelson has raised his slugging percentage in every month of the season, starting at .309 in April and now jumping up to .482 in July. He has bumped up his fly balls from 41% in April to almost 46% in July while positively regressing to a more normal 14% home run per fly ball rate. He has started every game for the Tigers over the last 30 days and is finally hitting the power groove many expected out of him all along.
Wilmer Flores, 1B/2B/3B, San Francisco Giants (41% rostered) - Trying to predict when a San Franciso Giants player will get regular playing time can be a maddening process. They have the most inconsistent lineup in the major leagues and only one player (J.D. Davis) has played more than five consecutive games heading into Friday night. Part of that is also due to injuries and players coming up and down from Triple-A, but those factors have also led Wilmer Flores to have a more secure role in the recent month. HIs performance has also forced him into the lineup during that span, as he has hit .368 with six home runs just in the last 30 days. He remains criminally under-rostered for the positional flexibility he brings and now that he has hit either second or third in the lineup in 15 of his last 16 games, Flores deserved to be on your team immediately.
Edouard Julien, 2B, Minnesota Twins (50% rostered) - Second baseman Edouard Julien is a rock-solid fantasy option when he starts for the Twins, but it comes with one big caveat. He hasn't started a game against a left-handed pitcher since June 19th and has sat out eight straight against them. Julien is a daily fantasy league-only play right now unless his weekly docket lines up against a bunch of right-handers. But when he plays, he is batting second in the order and is lighting it up (it hasn't hurt that the Twins just finished facing 10 consecutive right-handed pitchers). In fact, despite a couple of benchings in his last two weeks, he is the 25th-best fantasy bat in the Yahoo rotisserie game. He is hitting .410 with three home runs and a steal plus 10 runs scored. Now safely in between Carlos Correa and Alex Kiriloff in the lineup, it has allowed him to see good pitches to hit resulting in a 45% hard hit rate in his first 48 games.
J.P. France, SP, Houston Astros (41% rostered) - J.P. France is much more than just the best mustache in all of Major League Baseball. Lately, he has been shutting down everyone in his path as the pitching-desperate Houston Astros have given him 14 starts after losing two starters to long-term injuries. The results have been tremendous, with a 2.87 ERA and a strong 1.06 HR/9 rate that mirrors the skills France displayed in the minors of being able to keep the ball in the yard since his debut in 2018. Despite a low strikeout rate (under 7.0 K/9), France is able to keep hitters off the bases with a 45% ground ball rate and only 36% fly balls. Over the last 30 days, France is a top-40 major league pitcher with a 1.72 ERA, 1.15 WHIP and four wins already in his ledger. When Jose Urquidy is back in a week or two, there will be a debate about whether France of Brandon Bielak will remain in the rotation, but right now France has the upper hand.
Adam Ottavino, RP, New York Mets (23% rostered) - With the trade of David Robertson to the Miami Marlins, Adam Ottavino is nominally the next in line to step up for saves for the New York Mets. There is always a chance that his services are traded to another team before Monday afternoon's trade deadline but Ottavino has years of eighth- and ninth-inning experience and still is effective at getting guys out even at 37 years old. His strikeouts are under nine per nine innings for the first time since 2013, but he still has a respectable ERA of 3.48 and still never allows home runs (1.09 per nine innings). But as the old adage with closers states, his most valuable skill right now is opportunity. With Robertson gone, only Brooks Raley is his competition for saves for the Mets.
Waiver Wire Week 18 Waiver Options for 17-Team Leagues
Will Benson, OF, Cincinnati Reds (24% rostered) - Just about all of Benson's rookie teammates (Elly De La Cruz, Spencer Steer, Christian Encarnacion-Strand) are getting more fanfare than Will Benson, but the former 14th overall pick in 2016 is raking just as much as any of those guys lately and needs to be on may more than just a quarter of fantasy rosters considering his home park and his prodigious power and speed promise. Benson has been up in the majors for just 56 games this season, but already has seven homers and 10 steals to go along with a .282/.385/.523 slash line. That .385 on-base percentage might be the most impressive as his strong walk rate from the minor leagues has had no problem translating to the big leagues. He is at a 14.4% walk rate this season which is consistent with how patient he was at every level of the minor leagues. If some of the rumors are true that the Reds might be looking to trade Jonathan India, Benson might find his name much higher in the order in the weeks to come.
Nolan Jones, 1B/OF, Colorado Rockies (23% rostered) - If you have a chance to grab Nolan Jones for a home series against Oakland this weekend, run, don't walk, to secure his services. The Athletics have a 5.87 team ERA and should allow runs all over the place in what is sure to be an offensive showcase for the Rockies at home. Next week, Jones will get to face the back end of the Padres' rotation (who might have traded away some starters by then if the rumors pan out), and that series is also at home in Coors Field. In just 47 major league games this season, Jones is showing an impressive power/speed combination that has earned him nine homers and six steals in just over a month and a half of playing time. He is striking out way too much (34% this season), but also walks 10% of his plate appearances and is swinging a good bat with a .494 slugging percentage. With C.J. Cron injured and Kris Bryant on the IL again, Jones is secured an everyday role in this lineup for the time being.
Luis Rengifo, 2B/SS/3B/OF, Los Angeles Angels (17% rostered) - With injuries to players like Brandon Drury, Gio Urshela, and Anthony Rendon piling up for the Angels, super-utility man Luis Rengifo is getting a chance to play every single day, and he is making the opportunity pay off. Recently, Rengifo was moved into the leadoff spot when Zach Neto missed four games with injury but has now moved back to his regular spot at eighth or ninth in the order. He has settled in as the everyday second baseman, which has led to him being the 40th-best fantasy hitter over the last seven days. Rengifo has become much more patient at the plate (10% walk rate this year compared to 3.3% last year), and only strikes out 20% of the time in his career and in the 2023 season. His barrel rate, exit velocity, and launch angle are all up compared to previous seasons which has led to a .293 average and five bombs over the last month.
Christopher Sanchez, SP, Philadelphia Phillies (14% rostered) - Not many people have picked up on the fact that Phillies' starter Christopher Sanchez has been one of the major's best pitchers over the past month. Despite recent starts against playoff teams Baltimore and Milwaukee, Sanchez has a 2.48 ERA and a 0.93 WHIP over the last month, including 24 strikeouts in 29 innings. Despite the relatively low strikeout rate, Sanchez is making his name with a minuscule 1.28 walks per nine innings and very solid 54.5% groundball rate. All his other under-the-hood rates are in line with league average, so he isn't getting terribly lucky with BABIP or home run per fly ball rate. Strangely, Sanchez does not have a win this season, but that is sure to change over the season's final two months if he keeps up this level of performance.
Trevor May, RP, Oakland Athletics (17% rostered) - Five saves over the past month may not scream that a player is worth adding (especially one that plays for Oakland), but he leads the team and has absolutely pristine ratios in that time - 2.16 ERA and 1.20 WHIP. He strikes out more than a batter per inning over the last couple of months and has really settled down over the last 60 days after a rocky start to the season. May is far and away outperforming Sam Moll and Lucas Erceg, but there is, of course, one fear this weekend. If some contending team sees May as a late-inning relief option, Oakland will trade him away for prospects faster than you can say Oakland Coliseum. But if he sticks around, he is the surefire option for saves on this team the rest of the way.
---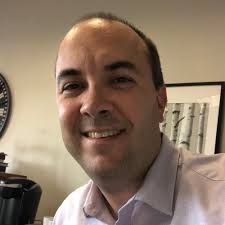 Ryan is a 20-year veteran of fantasy baseball, football, and basketball leagues. He has been writing about fantasy sports, sports betting, and DFS since 2018 and is a member of the FSWA and IBWAA. A native of Houston, he is a die-hard fan of the Astros, Rockets, and - reluctantly - the Texans. When he is not buried under sports analysis and TV show recaps, he works full-time in higher education and can be found pursuing his other passions: drinking coffee and writing about comic book investment and speculation.