Fantasy Impact: Zeke to Pats, Cook to Jets
---
It seems to happen yearly: high-profile veteran players change teams and shake up the fantasy football landscape. Immediately experts and fans start speculating what these moves mean for the player himself and all the other pieces on the team. With each move new hopes and concerns arise. Players that were once considered locks for the lead job in their respective offenses start to drop in ADP before the new guy has taken a single snap. 2023 is no different. On Monday, two veteran running backs found new homes when Ezekiel Elliott signed with the New England Patriots and Dalvin Cook landed with the New York Jets, leaving Rhamondre Stevenson and Breece Hall owners everywhere shaking their heads, hoping for the best, but bracing for the worst. But are the fears warranted? Now that our questions have been answered as to where Cook and Elliott will be playing in 2023, how does it impact their fantasy value and that of their backfield mates? What exactly will the role be for each of these proven commodities, and how far should Hall and Stevenson drop in the rankings? First, Elliott.
FANTASY IMPACT OF EZEKIEL ELLIOTT'S SIGNING
If I'm being honest, Tony Pollard is probably the biggest winner from the Elliott signing. Elliott is coming off a 12 touchdown season where Pollard owners were frustrated week in and week out by him constantly being vultured. While it's no certainty that Pollard will get all those goal line carries, without Elliott as an option, there should be no doubt about his role or how much he'll be used, easily justifying his ADP. But what does this signing mean for Stevenson and Zeke himself?For Zeke, probably not much. Yes, he signed a one-year deal worth up to $6 million. Definitely not chump change. But it's hard to see a pathway to real fantasy relevancy this year for the 28-year-old who is coming off a season where he averaged a career low 3.8 yards per carry and only caught 17 passes. So Stevenson's role in the passing game should be secure. But with Bill O'Brien as the offensive coordinator, there is a real question as to how valuable that role will be. In 2011, the last time O'Brien was the offensive coordinator in New England, only 9.5% of their passes went to the running backs. And as head coach of the Houston Texans, O'Brien led a team that ranked second to last in running back combined target share. Of course, these tendencies could've been due to a variety of factors, but it's not something we can ignore.
Then there's the fact that while Elliott was not efficient, overall he was very successful at moving the chains in short-yardage situations and scoring touchdowns at the goal line, the latter being something Stevenson did not prove especially adept at. Last season Elliott scored a touchdown on 56.3% of his carries inside the five yard line, which was the fourth best rate in the league. Stevenson, on the other hand, scored a touchdown on 28.6% of his carries within the five yard line. Clearly, the Patriots felt they were in need of a power running back to compliment Stevenson - one with the ability to score touchdowns and get first downs in short-yardage situations. They found that in Elliott. Yet, I'm not sure that the impact felt by Stevenson will be truly known until we see them in a game situation. The most likely scenario is that Elliot slides into a role similar to that of Damien Harris, who saw 9.6 attempts per game last year. But that will largely depend on just how much Elliott actually has in the tank and how impressive Stevenson is when given his opportunities.
Elliott is currently going as the 45th RB off the board and 126th overall, while Stevenson still finds himself in the top 10 at the position and in the top 25 overall, making him an early third-round pick. I expect both players to move a little as the plan for their usage becomes more clear, but Elliott should not go any higher than top 40. He could find himself with some valuable touches at the goal line, but it's extremely possible that this team is not very good this year and that those opportunities are few and far between. On the flip side, I could see Stevenson dropping closer to the end of the third round now that he does have a backfield mate that could provide some relevant competition. It's possible in some drafts he'll fall into the fourth round (where he would be an absolute steal) but I would have no hesitation taking him in the third. For context, we have to look at the recent history of these two players. In 2022, with Harris serving a similar role to what I expect from Elliott, Stevenson still finished as an RB1 in both half and full PPR, claiming the RB11 spot in half and RB7 in full. He did this on 210 carries, which I expect to go up, 69 receptions, which could go down slightly, and six total TDs. Then there's Elliott: on a per touch basis he had the worst efficiency of any back who saw at least 100 carries. He saw over 230 carries, many of which were in short yardage and goal line situations. Pollard saw under 200 attempts, yet Pollard finished top 8 at the position, just behind Stevenson. Elliott was not very good last year. Stevenson was and should only improve in his third season. So while it's true that without some of the touchdown upside and a potential drop in targets, the top five upside some of us felt was there could be capped, top 10 at the position is easily within Stevenson's reach.
FANTASY IMPACT OF DALVIN COOK'S SIGNING
The signing of Dalvin Cook to the New York Jets is a bit harder to evaluate. First of all, it shouldn't come as any surprise. Cook has been rumored to be signing for the Jets for a while now, and seeing as how the market has cooled on running backs in recent years, he probably got about the best deal a back of his age could expect, with a one-year deal worth up to $8.6 million. At first glance, this signing has to bring into question Breece Hall's availability come week one. Hall is recovering from a torn ACL and meniscus that derailed his rookie season after just seven games. But before that injury, Hall was starting to display his substantial ability and upside. The recovery for players with this type of injury and the success in their first year back is varied, but more often than not they don't get back to full health until year two removed from the injury. This means that Hall likely won't be back to his old self until later in the 2023 season or possibly 2024. Even if he is healthy, the Jets would be wise to ease him back into his full workload, especially now that they have a capable back in Cook to share the load.
But Cook has health concerns of his own. He is 28 years old and has yet to be cleared for practice after shoulder surgery this past February. Even if Cook is ready to go by week 1 (which is the expectation) his 2022 season was a bit of a mixed bag. He did run for 1173 yards, averaging 4.4 yards per carry, and scoring eight times on the ground. He also added 39 receptions for another 295 yards and two touchdowns. This all added up to a RB11 finish in full PPR. But he also ranked 35th out of 37 qualified backs in rushing yards over expectation. Hall, meanwhile, averaged 97.2 yards from scrimmage on only 14.1 touches per game while playing in one of the worst QB situations in the league. He also scored five touchdowns in six-plus games. Beyond that, Hall also led all backs in explosive run rate, was second in yards per route run, and did enough to stand out as a future star truly. He now goes from one of the league's worst QB situations to a future Hall of Famer who has a history of targeting his running backs. So there's a lot to like in his favor, but you also don't bring in someone like Cook on the contract he's receiving if you don't plan to use him. And everything about the upgrade in QB can also be used as an argument in support of Cook's value. The Jets are clearly in win-now mode, and to that end decided they needed to add someone of Cook's caliber to the roster. He's going to get work. Yet, Hall's current ADP doesn't seem to reflect this reality. He is currently the 13th running back off the board and 31st overall. That is essentially middle of the third round for a running back who had huge question marks before the Cook signing due to his health. With the Cook signing, I don't understand this ADP. I would not feel comfortable taking Hall until closer to the 4/5 turn. Perhaps this is where he will ultimately end up over the next few weeks prior to drafts, but right now, I would be avoiding him based on where he is going.
As for Cook, he is currently RB23 and 60th overall. I understand banking on talent and a much-improved offense, but if Hall is, indeed, healthy come week one I find it hard to gauge how successful Cook could be. If Hall isn't ready to return week one then Cook could be a value. But Cook has always been a player who has combined skill with volume to gain fantasy success. In Minnesota, Cook averaged 18.8 carries and 21.4 touches per game. At the beginning of his rookie season prior to his injury, Hall was accounting for 56.9% of Jets RB touches (15.8 per game.) This rate went up to 67% (20.3 per game) from Weeks 4-6 as he began to establish himself. If both are active, I find it hard to believe that either approaches 67%. The question is: in which direction will the majority of carries tilt? Logic tells us working Hall in slowly and leaning toward Cook could be the smart move, at least early in the season. This means Cook could be a very valuable asset early in the season, and then start to wane as Hall continues to recover and grab a bigger piece of the pie. But if Cook is getting the majority of the carries early on, it would have a major impact to Hall's value. Even if and when Hall is healthy, we shouldn't expect the type of volume he enjoyed in 2022. That doesn't happen for players coming off his type of injury. But if he's healthy enough to be out there then 10 touches a game would most likely be his floor and 15 his ceiling. This will prevent him from being the player we all want him to be and would make him much more valuable at the end of the fourth or beginning of the fifth than the third, pushing him to the low RB2 range. Cook would actually be in a similar range seeing as how he will most likely get more touches early in the season and even as the season progresses will still at least be part of a 50/50 split. I would still put Cook behind Hall, but it's much closer now than before.
DYNASTY IMPACT OF BOTH TRADES
Dynasty is where any fear or concern I have for 2022 fades away. In the long term, I do not see the value of Stevenson or Hall changing much. But with the landscape being what it is, the current owner of these players may have less confidence after these signings than before. If you find yourself among league mates who are trying to sell either player, especially if they're selling low, pounce on that. Both should have a bright future. This is especially true of Hall. He has the draft capital (an early 2nd round pick) and the skill set to be productive for years. But due to health concerns and Cook being there you may be able to take advantage of the concern that he'll never be the player they signed up for. As for Stevenson, his long term value is harder to predict. As a fourth-round draft pick he doesn't have history on his side, nor does he find himself in a situation where the team has made a major commitment to him. But on the field it can't be denied that he's dynamic. Until that changes and the team makes a move that obviously signals they plan on moving on from Stevenson, I would gladly welcome him to my dynasty team. So while these moves could hurt their value slightly in the short term (although I think even that is exaggerated) their long term prospects remain basically unchanged. Hall is still my second favorite dynasty running back, behind only Bijan Robinson, and Stevenson is in my top 10. Buy or hold both with confidence.
Quick Links
---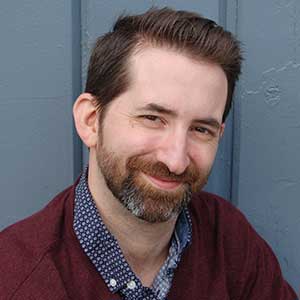 A die hard Bears fan and fantasy sports fantastic, T.J. Besler earned his journalism (and theatre) degree from The University of Iowa. When he isn't busy writing parodies for his YouTube channel Parodies for Charities he can be found either on stage performing or doing all things fantasy football related. Besler has traveled to nearly all 50 states either for work or leisure, and is grateful to everyone who has helped him along the way, especially his lovely wife Elsa, without whom much of this would not be possible. BEAR DOWN!