NFL Coaching Changes: Fantasy Players Most Impacted From New Hires
---
Coaching in the NFL has the biggest impact on the success of a franchise. Whether it's a complete overall of the entire coaching staff, or just an offensive or defensive coordinator switch, noticeable changes are seen on the field. The following are my thoughts on the NFL Coaching changes and their impact on the 2019 NFL Season.
Arizona Cardinals
IN: Kliff Kingsbury (HC/OC) & Steve Sarkisian (OC)
OUT: Steve Wilks (HC) & Byron Leftwich (OC)
BENEFITS: Christian Kirk
Arizona ran the second-fewest offensive plays per game (56.4) in 2018 for the fewest total (241.6) yards and fewest points (14.1) per game in the NFL. Look for the tempo to throttle up with Kingsbury's "Air Raid" style offense that ran an average of 81 plays per game at Texas Tech last season. This is going to be good news for everyone on the Cardinals offense and a lot of people will rightfully be excited about David Johnson in this offense, but the guy I'm eyeing as the biggest beneficiary is WR Christian Kirk. Texas Tech got a lot of run after the catch from their WRs, and Kirk is built more that type of role. With Larry Fitzgerald signed on for another year, it's going to slightly diminish the major breakout we could have seen, but I'm still buying the upside that's there. NCAAsavant.com is a target data site that offers data for NCAA as well as NFL. When that data is mined for Kingsbury's Texas Tech teams it indicates we could see the WRs really start to flourish if that offensive system is installed in Arizona. Since 2014 (the oldest year of data on NCAAsavant.com), the Red Raiders have thrown the ball to the WR position 78% of the time and the WRs are outscoring the RBs 31 to 3 in receiving TDs. I'm sure there will be a new wrinkle in Kingsbury's offense to get David Johnson more involved than the lowly 12% market share of targets the Texas Tech running backs saw, but there's still going to be plenty of opportunities for the WRs to put up great stats.

Cincinnati Bengals
IN: Zac Taylor (HC) & Brian Callahan (OC)
OUT: Marvin Lewis (HC) & Bill Lazor (OC)
BENEFITS: The QB
Cincinnati is in for a major overhaul this offseason and whoever ends up as the starting QB in this offense could be involved in a modern passing game. This would be a departure from what the Bengals have been running under Bill Lazor. Over the past 2 years, the Bengals have been among the lowest in the league in offensive plays run, finishing with the 4th lowest total this year after being the lowest total in the NFL for 2017. While it's no guarantee Taylor will take them right to the top in offensive plays per game, it may be reasonable to expect a boost, or at least better quality and more effective play calling. Higher volume is usually a precursor to higher statistical output, however, there are some teams that run an efficient offense where the QB is still putting up solid fantasy stats (ie. Seattle). Zac Taylor was a QB and has recently coached QBs in both Miami and with the LA Rams (the Rams job likely why he got hired in Cincy). Whoever ends up as the QB in Cincy is going to be a great buy-low candidate, unless fantasy drafters start buying into the McVay coaching tree the way NFL owners are. Andy Dalton holds the job for now, and the Bengals have said publicly they are satisfied with him, but we shall see.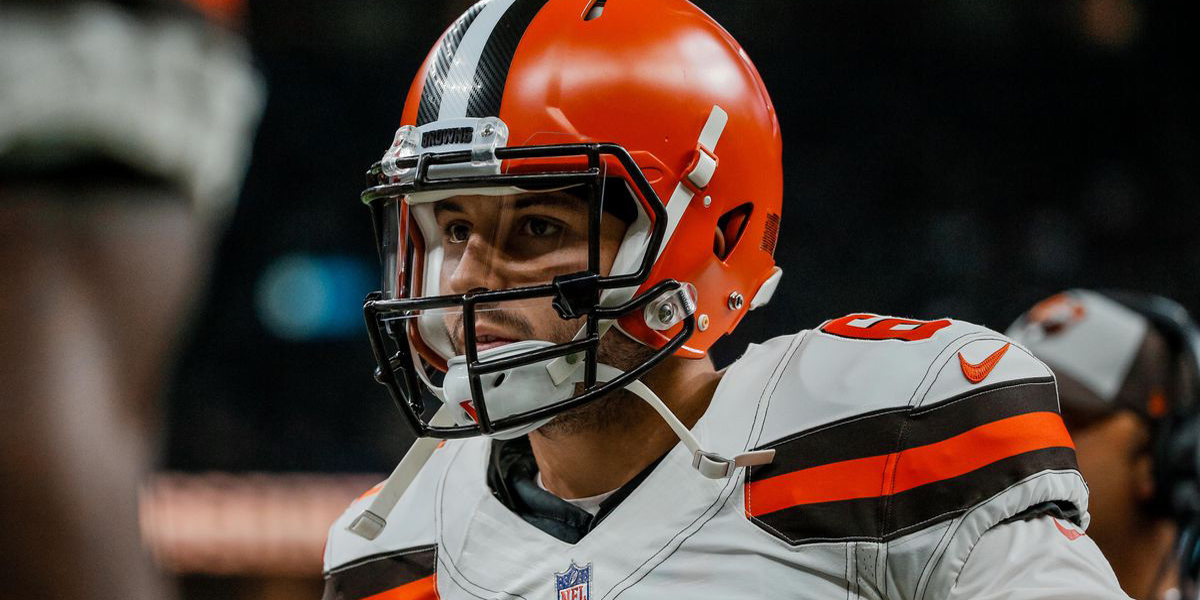 Cleveland Browns
IN: Freddie Kitchens (HC/Play Caller) & Todd Monken (OC)
OUT: Gregg Williams (HC)
BENEFITS: Baker Mayfield
The Browns hired their interim Offensive Coordinator from 2018 Freddie Kitchens as head coach, and he will call his own plays. Kitchens appears to be an up-and-coming offensive mind in the NFL. To help with ideas Kitchens hired a former "Air Raid" coordinator in Todd Monken. Mayfield is from an Air Raid system in college, so having the addition of Monken to add to the success Kitchens already had during his interim tenure with Baker Mayfield is going to only add to the excitement for this offense. Per an extrapolated stat pace tweeted out by Scott Kacsmar Baker Mayfield would have had MVP type numbers had Kitchens been calling plays for all of 2018. The offense as a whole would have been at the top of the NFL in many other categories as well, per this tweet by Matthew Berry. So we already know what Kitchens has done, but we also saw what Monken helped the Tampa QBs accomplish in 2018 as well. His two QBs had a combined average of 19.25 fantasy points per game, which would have put them as the #11 QB as a single entity, per FantasyPros.com scoring. Ryan Fitzpatrick's average was good for #4 overall. The sky will be the limit for Baker in 2019.
Denver Broncos
IN: Vic Fangio (HC) & Rich Scangarello (OC)
OUT: Vance Joseph (HC) & Bill Musgrave (OC)
BENEFITS: The QB
Rich Scangarello is an apple from the old Broncos tree. Scangarello spent the last two years coaching for Mike Shanahan's son Kyle in San Francisco where he was the QB coach. Scangarello is likely going to bring the Shanahan play-action offense with him to Denver, and with those two 2nd year backs in the stable should be able to run it with success. The WRs are Emmanuel Sanders and a host of young targets as of now, but they are a talented group. Case Keenum is the incumbent starting QB and should benefit from the offense that helped Nick Mullens look like a quality QB in SF with their young group of WRs. Keenum should be able to find wide-open guys in this offensive scheme and could ascend to middle tier (QB2) territory this year, but will likely remain a streaming target for most redraft leagues.
Detroit Lions
IN: Darrell Bevell
OUT: Jim Bob Cooter (OC)
BENEFITS: Kerryon Johnson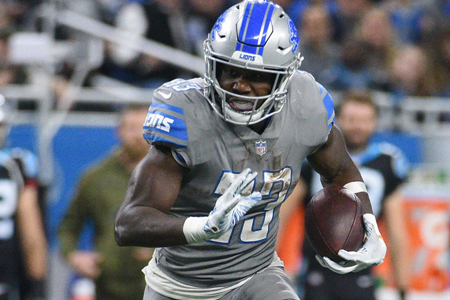 As an offensive coordinator, Darrell Bevell will embody the philosophical ideals Matt Patricia wants his team to have. Patricia wants to run the ball and play defense. Bevell, of course, is a run game guru with a track record of success in that area. In Bevell's 12 years of coordinating offenses, he has 7 years ranked in the top 10 for rush attempts and rushing yards, including 6 times in the top 5 for rushing yards - twice #1. The Lions invested a second-round pick in Kerryon Johnson last year, and he should be in prime position to return on their investment. Johnson had quite a few amazing runs last year and was starting to take on more of a workhorse role as the season wore on, but then he was injured and shelved for the remainder of the season after week 11. Johnson should become one of the top backs by volume this year, and if he runs like he did last year he's likely to be an RB1 in fantasy.
Green Bay Packers
IN: Matt LaFleur (HC/OC)
OUT: Mike McCarthy (HC/OC)
BENEFITS: Aaron Jones
Matt LaFleur was Sean McVay's offensive coordinator for a year, but didn't call plays, then went to Tennessee last year and got to call plays. Prior to that, he spent time with Kyle Shanahan in Atlanta as his QB coach, so we can expect a lot of play-action and more balance on offense in Green Bay. Aaron Jones finally started to pull ahead of Jamaal Williams for the lead back role last year and has a more dynamic skill-set to Williams which would lead me to believe he'll be the head cheese in the Packers running game this year. Aaron Rodgers has audibled out of a lot of running plays through the years, and after the Packers bye week last year he was supposed to be more focused on allowing the RBs to touch the ball more. It worked for a bit, but now we should see more balance than we have before - that is as, as long as Rodgers buys into LaFleur's system. My guess is he will and the offense will spike for both Rodgers and Jones, but Jones stands to benefit the most with an increase in his volume and the potential lead back role.
Jacksonville Jaguars
IN: John DeFilippo
OUT: Nathaniel Hackett (OC)
BENEFITS: The QB
John DeFilippo has a mixed background, working early on for Tom Coughlin before venturing out to a one year stint as the Browns OC, then a couple years with the Eagles under Doug Pederson as their OC, to getting fired by Mike Zimmer as the Vikings OC because he was calling too many passes. It seems likely that Jacksonville does not have their 2019 QB on the roster, but whoever gets that job will be the beneficiary of JDF calling "too many passes". We want volume, and the Jags have 3 pretty good WRs for whoever the QB is to work with: Marquise Lee, Dede Westbrook, and either Keelan Cole or DJ Chark as the third. The Jags also have a good-when-healthy RB who can catch passes, too, in Leonard Fournette. A veteran QB is going to drive this offense, but if they land on a rookie then Fournette should be the beneficiary here.
Miami Dolphins
IN: Brian Flores (HC) & Chad O'Shea (OC)
OUT: Adam Gase (HC/OC) & Dowell Loggains (OC)
Benefits: Kenyan Drake
It's really hard to predict what we'll see from the Miami offense at this point. They are bringing in two former division rivals with Brian Flores as head coach and Chad O'Shea as the offensive coordinator. Flores is the former LB coach turned defensive coordinator, and O'Shea is the former WR coach for the Patriots. If they are bringing the Patriot way to Miami, then I would guess we'll see a heavier dose of running plays and passes to the RBs. Miami is loaded with a bunch of just above mediocre WRs, so perhaps one of those guys takes a step up this year, but I'm focusing on the forgotten RB Drake here. Drake has been impressive at times and has the ability to both carry and catch the ball. He'll likely be locked into a timeshare with Kalen Ballage and whoever else may get drafted or signed, but he could end up in more of a James White role and should anyone in the committee get injured, we saw how valuable that role was for several games in New England last year.
Minnesota Vikings
IN: Kevin Stefanski (OC)
OUT: John DeFilippo (OC)
BENEFITS: Dalvin Cook
Mike Zimmer ran John DeFilippo out of town for not running the ball enough, as he fired him in week 14. In Week 15 (against the Dolphins, so grain of salt here) Dalvin Cook had his only 100+ yard game and his only two rushing TDs of the year. Cook carried the ball 19 times in that game, then 16 times the week after. Week 17 the Vikings ran into the Bears and could not get the ground game established at all. The tough news is they have to play the Bears again twice next year, but Cook should still see that increased volume carry-over into 2019. Cook was functioning as the lead back in those final game, with Murray only mixing in to spell Cook once the game was out of reach for Miami, then for just 9 carries in week 16. Cook has equity on that team after being drafted in the early second round in 2017, after the team signed Latavius Murray to a 3 year $15m deal. He'll get first dibs on the lead role for 2019 and should catch and carry for as much as his body will allow him. He carries some injury risk, so Latavius Murray could find himself in for a few games where his value could be pretty good, too.
New York Jets
IN: Adam Gase (HC/OC) & Dowell Loggains (OC)
OUT: Todd Bowels (HC) & Jim Bates (OC)
BENEFITS: Robby Anderson
Gase has been pretty unsuccessful as an OC since his days with Peyton Manning were over. He went to the Bears and got Cutler to play a little better, getting his QBR into the 90's for the only time in his career, then he took his talents to South Beach and nothing really clicked for him there. Still, Peyton Manning highly recommends him, so perhaps a change of scenery will help. The Jets were previously under a defensive minded head coach who hired Jim Bates to run the offense after Bates had been out of the NFL since 2010. While Gase does not stoke excitement into the minds NFL fans, he should be an improvement over what they had last year. One constant for Gase in Miami was Kenny Stills' 14+ yards per catch and 6 to 9 TDs over the last three years with Gase. Gase is allegedly a QB whisperer, so we shall see what he can do with Sam Darnold, but for now, the biggest beneficiary will be the Kenny Stills of the Jets, and that is Robby Anderson, who also has 14+ yard per catch each of the last three years. This beneficiary does come with a caveat, as Robby Anderson is a restricted free agent, so this may not be the same guy I'd write up a few months from now. NY only has 2 WRs under contract right now, so I'm banking a little on them re-signing Robby.

Tampa Bay Buccaneers
IN: Bruce Arians (HC) & Byron Leftwich (OC)
OUT: Dirk Koetter (HC) & Todd Monkin (OC)
BENEFITS: Jameis Winston
Bruce Arians has been known as a bit of a QB whisperer and has worked with some incredibly talents QBs during his career, such as Peyton Manning, Ben Roethlisberger, Andrew Luck, and Carson Palmer. Roethlisberger and Luck were mobile QBs in a similar way as Jameis Winston - they don't look to run first, but will take off if it's there. Winston comps out fairly similar to Roethlisberger in terms of aggression with passes and below average accuracy. When Arians was the OC of Pittsburgh from 2007-2011, Big Ben ran the ball at an average of 2.4 times per game and threw it 35.4 times per game at a YPA average of 7.9. Plug those numbers in as a template for Winton's 2019 season and we're looking at 4475 passing yards. The Buccaneers are loaded with talented pass catchers, so there will be no shortage of opportunity to get Winston up to high-end QB1 territory this coming season. The addition of a mid-round pass catching type back could add additional value to Winston as a passer, as Arians has not been afraid to call plenty of passes to the RB in his career, and TB could use a threat in that department. Arians is the most exciting new hire in terms of track record and offense he landed with. There's a lot to be excited about in Tampa this year, starting with Winston.
Tennessee Titans
IN: Arthur Smith (OC)
OUT: Matt LaFleur (OC)
BENEFITS: Derrick Henry
When Matt LaFleur left for Green Bay, the Titans decided to stay in-house for his replacement by hiring TEs coach Arthur Smith. Smith started in the NFL as a defensive assistant, then flipped over to the offensive line then tight ends. My guess is he'll want to run with the momentum Derrick Henry captured down the stretch last year and try to get that established from the start in 2019. Henry is going to be a popular early round pick this year, but will still be limited a bit in scoring if you're in PPR leagues. Henry will be one to keep an eye on though, as he should take the bulk of the carries while Dion Lewis plays the pass-catching role.
STAY IN TOUCH
Sign up for FantasyData's newsletter and get awesome content sent to your inbox.
We'll never share your email address and you can opt out at any time, we promise.
---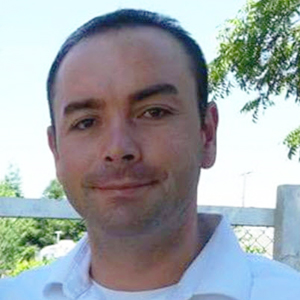 NorCal native Jesse Jones has been obsessed with fantasy football since first joining and winning a league in 1994. Always looking for an edge, Jess has been ahead of the curve mining data and building customized spreadsheet rankings and projections while others showed up to draft day asking for a pencil and a cheat sheet. Avid DFS, Best Ball and Re-Draft player that dabbles lightly in Dynasty. When not geeking out on Fantasy Football, Jess can be found hiking, kayaking, swimming, playing tabletop games, cooking, trading equities, listening to good tunes and/or enjoying a craft brew or two.