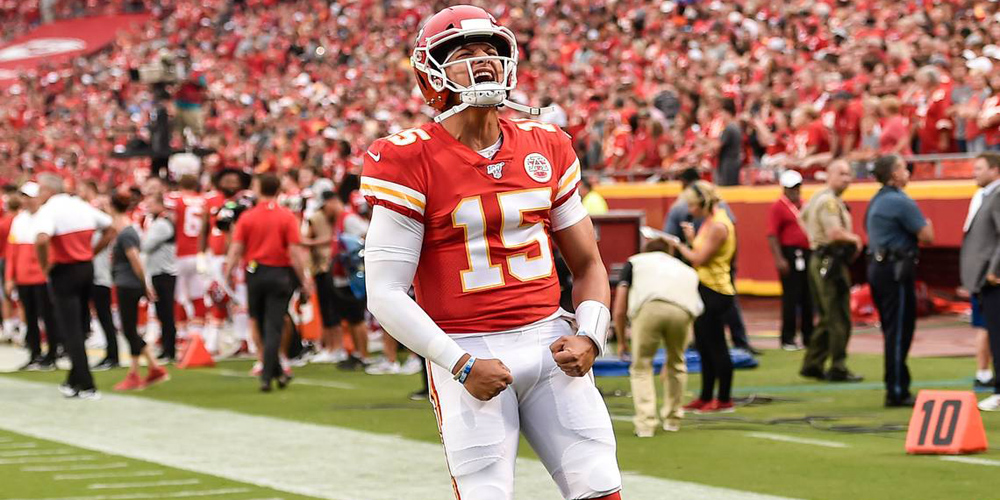 NFL DFS Picks: Divisional Round
---
Before you dive into this week's slate of awesome NFL Divisional round games, make sure you check out FantasyData's NFL Optimizer and Stacking Tool. Our Optimizer has helped many of our subscribers create profitable lineups as it integrates our expert rankings for a fast-loading DFS lineup building. Our Stacking tool is very unique and is quickly becoming the secret weapon for a lot of DFS players. By finding the best stacking combos whether it be QB, WR, TE, or QB, WR, RB, or any combination, our stacking tool helps align your players to maximize value.
Click Here for information about FantasyData's Premium features
---
NFL DFS Picks: Divisional Round
Jared Veldheer—in theory—could be the first player in NFL history to play in postseason games for multiple playoff teams. How's that even possible? Well, after retiring (for his second time) back in September, the Colts lured Veldheer back onto their practice squad at the end of the year, calling him up to the active roster to play in Week 17 before doing so once again in their Wild Card loss to the Bills. Then—because teams can claim a player off anyone else's practice squad if directly promoting him to their own 53-man roster—the Packers decided to poach Veldheer given their own offensive line injuries.
As it turns out, being knocked out from a #7 seed in one conference sent Veldheer to the #1 on the other side, though he's now been placed on the COVID list and would need Green Bay to advance in order to see the field. It's a crazy scenario; but don't we all dream up our own weird rules? Turning off practicalities for a second, I want to see this type of player movement happen in a playoff or tournament format sometime. Imagine the following: every player who gets knocked out of the NFL playoffs is immediately eligible to join another team—perhaps there's a draft after each round, or maybe you get to bring anyone to your roster from the opponent you just beat.
Wouldn't it be an amazing concentration of talent by the later rounds? Rather than being devastated to see stars fall each week, we'd get to see D.K. Metcalf and Chase Young and all play on, with a championship game boasting nearly everyone you'd ever want. And, although the summer camp-tournament style rule of adopting players onto winning teams isn't in the cards, it does feel like a slew of studs successfully pushed through to now be joined by the Packers and Chiefs, making for an exciting top-heavy slate. Fantasy football is about creating dream teams, isn't it? Let's dive into my Divisional Round NFL DFS Picks to construct the best possible rosters with what's still on tap.
Fellow FantasyData expert Chris Mitchell and I co-host a podcast, Slate Breakers, going into further detail on each DFS main slate. Episodes will be embedded in these preview articles once live later in the week, and for even more content, make sure to follow me on Twitter.
Quarterback
The nice thing about going deeper in the playoffs is that weaker teams (and QBs, given how important the position is) get filtered out; seven of the eight starters make compelling cases to enter your lineups here. Patrick Mahomes ($8000 on DraftKings) is set to light things on fire off the bye, with the Chiefs' implied total of 33.5 sitting at six points higher than any other team. You'll want to be honing in on him in addition to exploring the rushing equity of Lamar Jackson ($7600) and Josh Allen ($7400); Lamar got the 100-yard bonus on the ground against Tenneseee, while Allen chipped in 54 yards and a score with his legs.
Since all three of the aforementioned players have direct paths to monster games, I'd limit overall exposure to the subsequent tiers. That said, the weather looks as clear as it can get for January in Green Bay if you want to try Aaron Rodgers ($6900); the dome is an even better environment for Tom Brady ($6300) and Drew Brees ($5600). My inclination is that it's unlikely Rodgers posts a big day against a stout Rams defense, with Bucs-Saints offering an encouraging but not thrilling over/under of 51.5. Odds are Baker Mayfield ($5300) will be working from behind, which puts him in a unique spot to go after one of the ceiling performances he had in shootouts this year.
Favorite Plays: Patrick Mahomes ($8000), Josh Allen ($7400), Baker Mayfield ($5300)
Running Back
While QB is enticing, the RB spots are more of a challenge to address; you very well might have to abandon typical guidelines such as not playing backs on opposing teams or against a defense in your lineup. The safest (and most expensive) option is undoubtedly Alvin Kamara ($7900), who almost becomes a lock should Latavius Murray ($4300) be unable to return from his quad injury. If the Packers' high rate of red zone pass attempts was truly inspired by wanting to push Aaron Rodgers' MVP case, we could see Aaron Jones ($6800) celebrating TDs after he scored just four times over the back half of the regular season.
The Browns certainly highlight their duo of Nick Chubb ($6600) and Kareem Hunt ($4800) when the offense is clicking; Chubb's the pick if you think Cleveland stays competitive, with Hunt the pivot in game scripts where the Chiefs run away—seeing as Kansas City is a 10-point favorite, I'd probably prefer Hunt for the price. It's tough for J.K. Dobbins ($6000) or Gus Edwards ($4200) to blow up when they're splitting touches with each other unless a team's keying on Lamar. Would we be chasing to play Cam Akers ($5700) now? The Rams do have easily the lowest team total on the slate (just 19.5), but they'll likely take the same approach as the Browns as an underdog attempting to limit possessions on the other side by controlling the ball.
Signs point to Clyde Edwards-Helaire ($5500) returning, and I'm sure everyone remembers what Damien Williams did in the playoffs a year ago; interpreting the Bucs backfield becomes easier if Ronald Jones ($5200) can't go, because you'd hop right over to Leonard Fournette ($4900). It'll be Devin Singletary ($4500) taking over lead duties for Buffalo, which would normally be a lucrative gig given how prolific the Bills are yet isn't given the lack of overall usage. He'll be backed up by T.J. Yeldon ($4000).
Favorite Plays: Alvin Kamara ($7900), Cam Akers ($5700), Clyde Edwards-Helaire ($5500), Leonard Fournette ($4900), Devin Singletary ($4500)
Wide Receiver
The theme of the day at WR is studs followed by many, many speculative plays. This cost is quite lofty for Davante Adams ($8600) when we have Tyreek Hill ($8000) and Stefon Diggs ($7300) available too—I might even prefer the latter guys from a raw projection standpoint, and they certainly offer preferable game environments. Stacking Mahomes-Tyreek is only $500 more than Rodgers-Adams, which is $800 more than Allen-Diggs; from a value standpoint, I lean Bills > Chiefs > Packers from these combos, though I'd still go with KC as the top stack if price isn't a factor.
I made my thoughts clear about Michael Thomas ($6700) as a playoff prospect last week—keep playing him—and Chris Godwin ($6100) is my favorite option on the other side of the NFC South battle. Jarvis Landry ($5600) and Rashard Higgins ($4100) are guys I'd like to bank on seeing increased volume, while Marquise Brown ($5200) is surprisingly affordable for a team's top WR. If Cooper Kupp ($5300) can get a full snap share, he could be a sneaky piece to work in.
The field will focus on Cole Beasley ($4900) as the next best Buffalo pick, but John Brown ($4600) makes for a tournament pivot—he ran routes on all but one dropback in the Wild Card Round despite putting a goose egg up in the box score. I can't speak with conviction about anyone else on the board, but Mecole Hardman ($3900) and Marquez Valdes-Scantling ($3800) both have one-play potential, whereas Demarcus Robinson ($4300) and Allen Lazard ($3900) are teammates of theirs that see slightly more regular opportunities. Lastly, I'll note Deonte Harris ($3500) along with Josh Reynolds ($3200) as two additional punts to consider.
Favorite Plays: Tyreek Hill ($8000), Michael Thomas ($6700), Jarvis Landry ($5600), John Brown ($4600), Allen Lazard ($3900)
Tight End
That guy named Travis Kelce ($7800) exists again if you want to keep things simple. It's not impossible to do the Chiefs stud combo if you're committed, though in a vacuum, I'd go with Hill. The matchup is solid on paper for Mark Andrews ($5000); 11 TDs on the year for Robert Tonyan ($4200) makes him a good bet in that regard.
Austin Hooper ($3800) led Cleveland with 11 targets a week ago and will be a popular start. A stat line of 2-5-1 for 8.5 points was honestly a reasonable outcome for Dawson Knox ($3100). Giving Rob Gronkowski ($3600) extra blocking assignments against Washington allowed for Cameron Brate ($2900) to see a season-high six targets. My preference for the Rams TEs goes to Tyler Higbee ($3000).
Favorite Plays: Travis Kelce ($7800), Austin Hooper ($3800), Dawson Knox ($3100)
Popular Pages & Links
STAY IN TOUCH
Sign up for FantasyData's newsletter and get awesome content sent to your inbox.
We'll never share your email address and you can opt out at any time, we promise.
---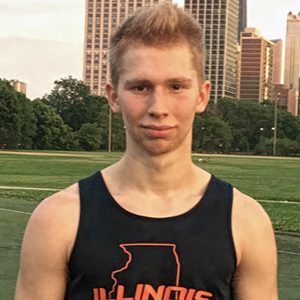 Peter Gofen started playing fantasy football at the age of seven and has amassed numerous meaningful and even more meaningful championships in the years since. His YouTube channel, PeterJaguars, has over 2.5 million total views, in the heyday of which he correctly predicted the entire 2017 NFL playoff bracket. Peter currently resides in California as a student at Stanford University, where he commentates Cardinal Sports for Stanford's campus radio station, KZSU 90.1 FM.