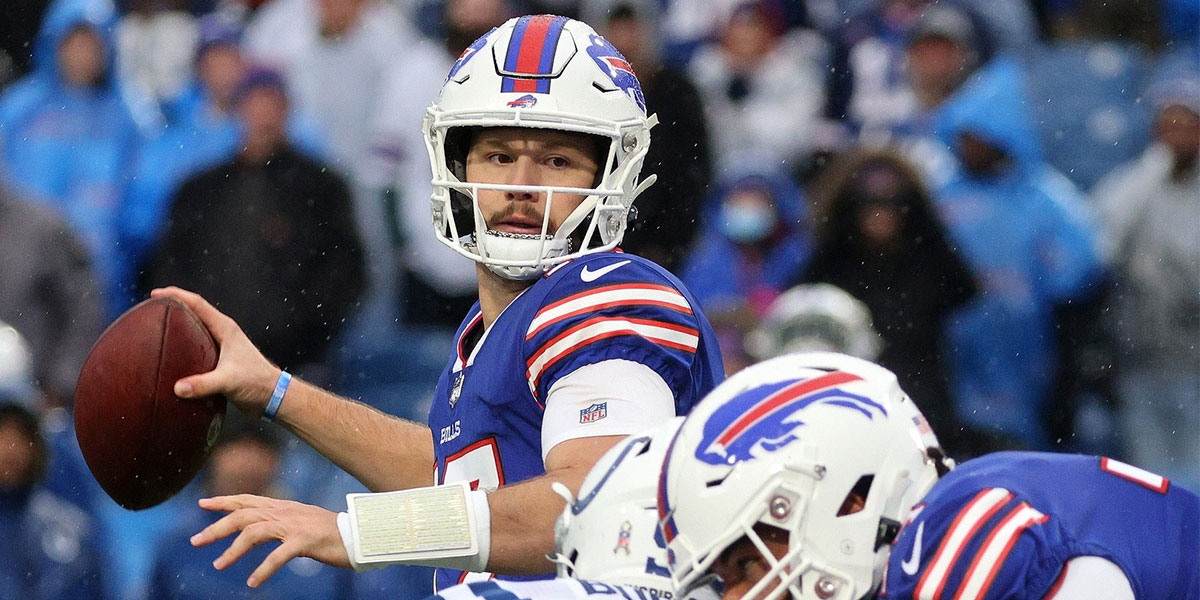 NFL DraftKings Picks: Week 17
---
NFL DraftKings Picks
Bye weeks and Thursday Night Football are over. This leaves us with a season-high 14 game main slate for Week 17. Several teams are alive for playoff births while others are waving the towel and putting players on IR for the remainder of the season. Covid is still impacting games and there are other injury situations to monitor on top of and as always, be sure to check the inactive lists and follow the breaking injury news. It can often result in a "free square" for your lineup. Each week Fantasy Data will bring you 20 players that we like for the DraftKings Sunday main slate. Let us get right to it.
Quick Links
Studs to Splurge For
Here we will highlight two players at each position that are in the top-five of their respective position and are deemed worthy of "paying up" for in your lineup. Please note these players will likely be highly owned so if you are looking to differentiate, you will want to pull more players from the next two sections.
Quarterbacks
Josh Allen | $8000 | ATL @ BUF
There is a reason that Josh Allen is the most expensive quarterback on the slate. Over the past four weeks, the Buffalo Bills signal-caller is the highest-scoring player at the position, averaging 25.4 DK points per game. Up next on the docket for Buffalo is a visit from an Atlanta Falcons team that ranks 29th against quarterbacks. For the season, Atlanta allows the third-most points per game at 19.8. The Bills are still fighting to win the AFC East and you can bet they will be ready to play in front of Bills Mafia on Sunday. If Allen can put up 33.96 on what is considered one of the better defenses in the league, then imagine what he will do to Atlanta.
Tom Brady | $7600 | TB @ NYJ
Another stud quarterback with a great matchup in Week 17 is Tom Brady. The New York Jets are almost as bad as the Atlanta Falcons against the position, ranking 28th in 2021. The former New England Patriot is coming off back to back poor performances. What better way to get right than to face an old division rival that struggles mightily against his position? Brady and the Buccaneers are projected to score 29.5 points on the day, the highest total on the slate. Breshad Perriman is coming back after being on the Covid list and Mike Evans has a shot to play, giving Brady nearly a full complement of weapons in this one. The only question there seems to be is how soon will we see Blaine Gabbert in this one and will Tom Terrific put up enough points before he is done for the day.
Running Backs
Jonathan Taylor | $9000 | LV @ IND
We have another dream matchup on tap here with the Las Vegas Raiders coming to Indianapolis on Sunday. This is a Raiders team that ranks 30th against running backs showing up to face what could be the MVP of the league in Jonathan Taylor. JT had a horrible game by his standards in Week 16, putting up only 13.8 DK points versus the Arizona Cardinals. Carson Wentz has been placed on the Covid list and may not clear in time for Sunday's contest, meaning the Colts will ride Taylor even more so in this one. The Raiders will commit to stopping the run, but could all teams not say the same thing about their game plan when playing Indianapolis? How is that working out? Fade at your own risk.
Joe Mixon | $7500 | KC @ CIN
Joe Mixon is becoming matchup-proof in 2021. In Week 16, the veteran put up 31.5 DK points versus the number one rush defense in the league. This was a pleasant surprise after seeing three consecutive sub-par performances from the usually reliable back. The matchup in Week 17 is not a great one. Kansas City has righted the ship against the run after starting the season as one of the worst teams in the league versus opposing rushers. This game has shootout potential with a total of 51. Mixon's involvement in the passing game gives him a floor we do not always see in backs versus the Chiefs. The Oklahoma grad saw a season-high six targets in Week 16. That trend should continue this week.
Wide Receiver
Cooper Kupp | $ 9500 | LAR @ BAL
Cooper Kupp is approaching CMC (when healthy) level pricing, and rightfully so. The target monster post another 20 plus DK performance in Week 16, his ninth such figure in the past ten games. We all saw what Tee Higgins and the Cincinnati Bengals did to this Baltimore secondary last Sunday. There is nothing to suggest they will be able to slow down the leagues leading receiver. Not much more needs to be said here other than, play Cooper Kupp, win money.
Stefon Diggs | $7900 | ATL @ BUF
The high-priced talent with cream puff matchups continues with Stefon Diggs. We mentioned in the open that we like Josh Allen a lot this week. It makes sense to pair him with his number one wideout in Week 17. Sure, Cole Beasley and Gabriel Davis are returning this week, but the bromance between Allen and Diggs has been in full effect of late. Over the past five games, the former Vikings receiver has been targeted 49 times, just shy of 10 per game. As with the quarterback position, the Falcons rank 29th versus wideouts. Look for another big game from this duo.
Tight End
Travis Kelce | $7300 | KC @ CIN
Before being placed on the Covid list for Week 16, Travis Kelce came back to life with a 44.1 DK point performance versus the Los Angeles Chargers in Week 15. We mentioned the total in this one already (51) and the Cincinnati Bengals happen to struggle against the tight end position, ranking 27th. Mark Andrews put up 29.5 points against this same team a week ago with a third-string quarterback. It is difficult to envision the tandem of Mahomes-Kelce not being able to duplicate that number in Week 17 while working their way towards clinching the number one overall seed and a bye in the first round of the playoffs.
George Kittle | $7100 | HOU @ SF
George Kittle disappointed those who rostered him last Thursday night versus the Tennessee Titans. On tap for the 49ers is a get-right matchup versus the Houston Texans. Jimmy Garoppolo is likely out for this one meaning rookie Trey Lance should get the start. Who do rookie quarterbacks usually look to when in trouble? That is right, the tight end. Kittle should be targeted heavily in this must-win game for San Francisco. Before the poor Week 16 performance, the veteran tight end had posted 15.3 or more DK points in three straight contests. We should see something similar to that in Week 17.
Sleepers to Separate From the Pack
Up next we give you some players to help differentiate your lineup from the masses and give you the edge you need to compete in some of the bigger tournaments. Just like the section above, we highlight two players at each position except now instead of studs, you get players that are expected to be less than 10% owned on the main slate.
Quarterbacks
Matthew Stafford | $7100 | LAR @ BAL
We would not blame you if you wanted to pair up Matthew Stafford in Kupp in a dream matchup. It is surprising the roster percentage on Stafford is coming in under 10%. A big reason for the depressed roster percentage is the back-to-back poor performances from the former Detroit Lions signal-caller, especially in spots where he should have smashed. Before these two bad games from Stafford, he had posted 20 or more points in three straight. The Rams are without Darrell Henderson and Cam Akers is just now coming back from injury. They cannot rely solely on Sony Michel in this one, especially against the best rushing defense in the league. Look for Los Angeles to attack through the air in this one and the former first overall pick gets back on track.
Patrick Mahomes | $7800 | KC @ CIN
Anytime you can get Patrick Mahomes at less than 10% rostered, you have to consider him. While 2021 has been a "down" year for the stud quarterback, he is still on pace for over 5,000 yards and nearly 40 touchdowns. We have mentioned the total in this one at length (51) and there should be fireworks throughout. Mahomes is nearly 10 points per game better on the road, putting up 28.7 DK points compared to 19.4 in the friendly confines of Arrowhead. The Chiefs will also be without Clyde Edwards-Helaire in this one, causing them to take to the air a bit more than usual. Take advantage of the low ownership in what should be a high-scoring affair.
Running Backs
Austin Ekeler | $8200 | DEB @ LAC
The price and matchup have driven down the number of people that will roster Austin Ekeler. Coming back from Covid, the versatile running back seems to have been forgotten. We are paying up for consistency here. Ekeler has been in double figures in every game but one in 2021 and has 14.9 DK points or more in six straight. The last time these two division rivals met, the Western Colorado alum posted 21.9 points. The Chargers are on the bubble in the AFC playoff picture and need a big-time win in Week 17 to keep hope alive. They will hitch the hopes to the back of their most reliable weapon, and that weapon is Austin Ekeler.
Rashaad Penny | $6100 | DET @ SEA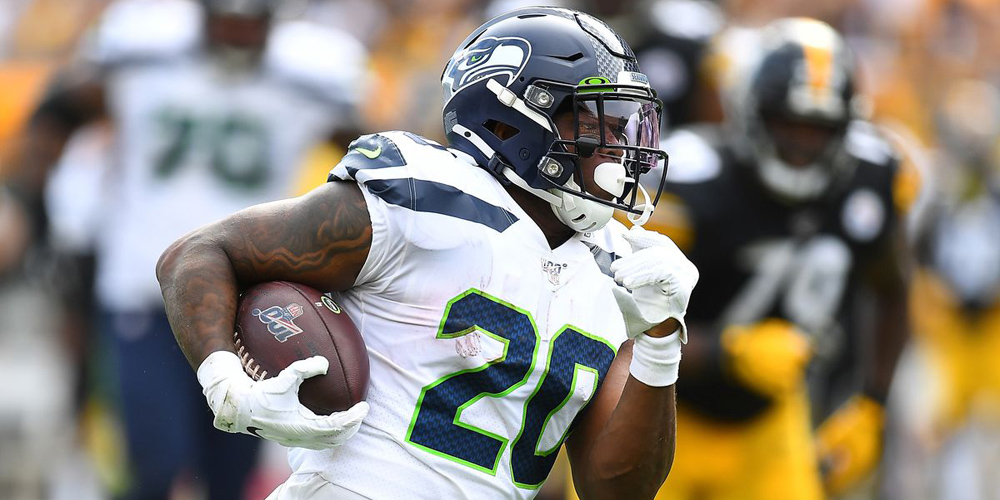 Rashaad Penny has quietly managed 20 or more points in two of his past three games. Finally healthy, Penny is being relied on by head coach Pete Carrol to carry the load for the Seattle Seahawks. The one poor game for the oft-injured back came against the Los Angeles Rams in Week 15. On tap is a matchup against the running back-friendly Detroit Lions who allow 26.5 DK points per game to the position, seventh worse in the league. Detroit will be traveling cross country with a backup quarterback so this game has very little chance of getting out of hand, meaning Penny should get his full allotment of opportunities in this one. This is also likely an audition for 2022 duties for the former first-round pick out of San Diego State.
Wide Receiver
Jaylen Waddle | $6700 | MIA @ TEN
Jaylen Waddle had his fourth straight game of 18.0 or more DK points. The rookie also has six straight games in double figures. The salary continues to climb but the matchup is a good one. The Tennessee Titans rank 31st versus the wide receiver position are vulnerable to smaller wideouts. Cole Beasley and Christian Kirk both put up over 20 on them and Tyler Lockett shredded them for 31.8 back in Week 2. Miami is red-hot, winning eight straight, and is fighting to make the playoffs. This one will be competitive from the start and Waddle should be heavily involved yet again.
D.J. More |$5600| CAR @ NO
The salary for D.J. Moore continues to decline and has hit a season-low of $5,600 for Week 17. Moore has been handicapped by poor quarterback play all season long. However, the wideout is still being heavily targeted, seeing 50 of them over the past five games, good for 10 per. The Maryland grad has fared well against the division rival New Orleans Saints in the past. Over his past four games against New Orleans, Moore is averaging 23.43 points. These are the type of upside plays we look for every week.
Tight End
Gerald Everett | $4100 | DET @ SEA
If you do not want to pay up for tight end this week, there are a couple of lower-priced options that have been steady of late. Gerald Everett has posted double figures in four of five, yet his salary has only risen $500 over that time. The Detroit Lions rank 23rd against the position on the season and have given up double-digit points to the position every game dating back to a Week 11 matchup versus the Cleveland Browns. Everett has three touchdowns over this span and has also seen 26 targets or 5.2 per game. This is a nice low-end option if you are not in favor of spending up for a big dog.
Tyler Higbee | $4000 | LAR @ BAL
Another cheap option that should be able to pay off their meager salary is Tyler Higbee. Like Everett, Higbee has slowly been productive in four of his last five. The matchup is good here as well as the Ravens rank 28th versus the tight end position. The veteran tight end has been getting things done despite scoring just one touchdown over his past five. Obviously, Higbee is competing with Cooper Kupp for targets and opportunities, but should Baltimore find a way to contain the star wideout, then Higbee would be a nice fallback option in the red zone. At just $4,100 we do not need much more than the nine or 10 points he has been producing of late.
Fantasy Data Favorites
In this section, we will give you one play from each position for the week that we like the most. This will be a player that likely will give you a high upside at a lower cost than their counterparts and also come with a low ownership projection. Here you go!
Quarterback
Jalen Hurts | $6600 | PHI @ WAS
Jalen Hurts makes a repeat performance here again this week. While last week was not what we expected, the versatile quarterback did not hurt us too back with a 16.66 point performance. The New York Giants appear to be kryptonite for the Eagles signal-caller. In two games against them in 2021, Hurts averaged just 13.26 points. In all other games, that average jumps up to 24.14 DK points. Philadelphia is right in the thick of the playoff hunt and travel to face a Washington Football Team that ranks dead last against the position and just got torched by Dak Prescott and the Dallas Cowboys on Sunday Night Football. People will likely be sour on Hurts due to his poor performance in Week 16. Capitalize on this and get a mid-range priced quarterback with slate-winning upside.
Running Back
Devin Singletary | $5400 | ATL @ BUF
The roster percentage may creep a little high on Devin Singletary unless the masses flock to the Allen-Diggs stack mentioned earlier. Either way, we simply cannot ignore the price on Singeltary in Week 17 against an Atlanta Falcons defense that is 24th against the run. It has been a tumultuous season for the Buffalo backfield, but Singletary seems to have solidified his role yet again. Over the past three games, the third-year pro has scored 14.9 or more DK points. With the Bills likely to get an early lead and cruise in this one, look for the Florida Atlantic grad to be involved throughout and pay off his low salary.
Wide Receiver
Amon-Ra St. Brown | $6000 | DET @ SEA
As with Jalen Hurts, Amon-Ra St. Brown is making a second consecutive appearance in this section. All he did for us last week was post 26.0 DK points at just $5,600. While we do not like the $400 increase, it was expected and is still hard to fade someone getting double-digit targets consistently, regardless of who the quarterback is. The matchup does not look great, as Seattle ranks 9th versus the wideout position, but they have given up double-digit points to Brandin Cooks, Nico Collins, and Darnell Mooney over the past few games so it is not crazy to think St. Brown will do the same in Week 17.
Tight End
Zach Ertz | $5200 | ARI @ DAL
In the two games that the Arizona Cardinals have played since Deandre Hopkins went down for the year, Zach Ertz has seen 13 and 11 targets while posting 13.4 DK points in both contests. Getting someone that is being targeted that heavily at $5,200 feels like stealing. The Cardinals have backed into the playoffs but you can bet they will be looking to enter the postseason on some positive vibes and will bring it on Sunday. The Dallas Cowboys are middle of the pack (16th) against the position but can be beaten. Ertz put up 15.3 DK points against them in Week 3 while still a member of the Philadelphia Eagles. Look for similar or better numbers in Week 17.
Summing It All Up
As we all know, football is unpredictable, we make these picks using the data available to us at fantasydata.com and try to help our readers make educated, thoughtful decisions when creating their DK lineup. If you find this helpful or have any comments, be sure to notate them below. Thank you for reading.
STAY IN TOUCH
Sign up for FantasyData's newsletter and get awesome content sent to your inbox.
We'll never share your email address and you can opt out at any time, we promise.
---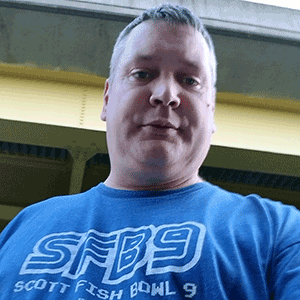 Jeff Smith has been playing fantasy sports (football and baseball) for nearly 20 years. Jeff is a member of the FSWA and a Senior Writer at DLF. Despite growing up in Buffalo Bills country, he is an avid Chicago Bears fan. It was Walter Payton that did it. When not writing or researching fantasy sports or playing DFS, Jeff enjoys spending time with his wife and their Bichon Poo, Daisy. He also likes video games, craft beer, and recently became the owner of his own business.