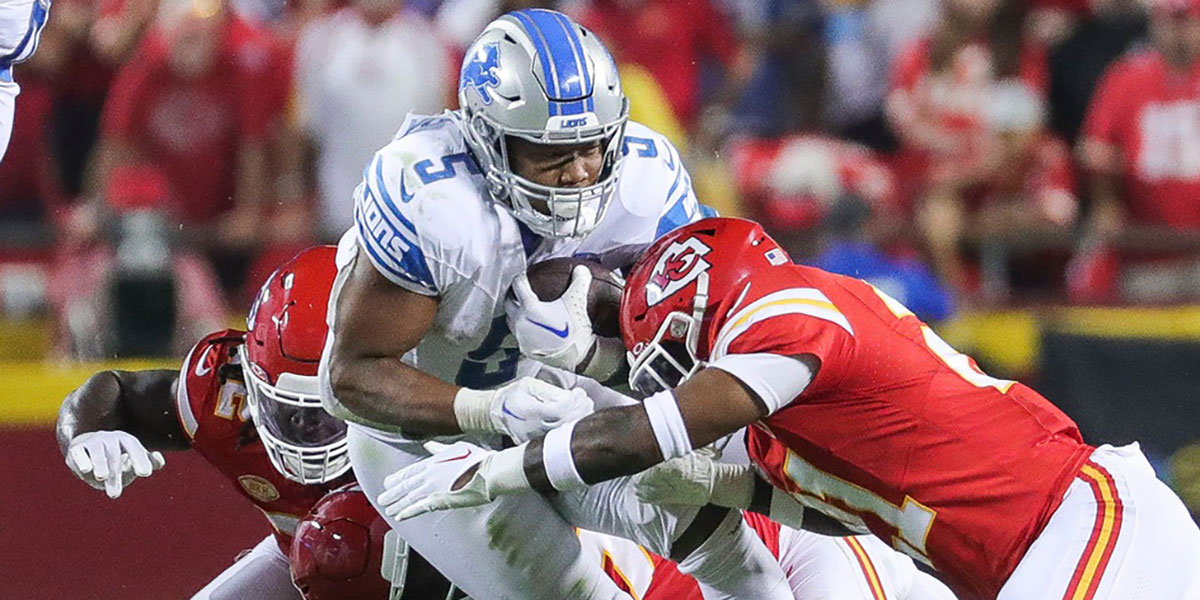 Start 'EM Sit 'EM Week 2
---
Start 'EM Sit 'EM Week 2
Week one is officially in the books, and what a week it was. There were surprise breakouts, busts, and the usual cast of suspects who justified their high draft price. For every dominant performance like those put up by Tua Tagovailoa and Tyreek Hill, there were those previously surefire studs that fell short like Ja'Marr Chase. Questions surrounding new-look offenses like the Green Bay Packers seemed to gain more clarity. Calvin Ridley, who had not played in a regular season game since 2021, seemed to be in mid-season form, finishing with 11 targets, 8 receptions, 101 yards, and a touchdown.
Upsets happened, rookies contributed, and overall it was an unpredictable and exciting week of football. Several injuries that will lead fantasy managers everywhere to the waiver wire. While no injury is ideal, perhaps the two most relevant for fantasy purposes are J.K. Dobbins and Aaron Rodgers. Dobbins suffered a torn Achilles. His second major injury in the last three seasons. Being a contract year, this is especially detrimental and heartbreaking to his future in the NFL. Here's hoping him a speedy and successful recovery. It is believed that Rodgers also suffered an Achilles injury on his first regular season drive in Jets uniform, most likely ending his season before it even began. Now, on to week two.
Week 1 Starts
*Start Stat Percentage, Via Sleeper
Anthony Richardson (QB)
Indianapolis Colts vs. HOU (50% Start)
This all depends on the health of the rookie signal caller, but the reports coming out of the Colts organization are that he avoided serious injury and there is optimism surrounding his week two availability. If he is, I would be putting him in my lineup. Going into week one no one knew what to expect out of Richardson. The overwhelming sentiment was that the Colts would rely more on his legs than his arm and that the Jaguars would easily win the game. If you didn't watch the game, how it played out may surprise you. Richardson did carry the ball 10 times for 40 yards and a touchdown. That was only three times fewer than lead-back Deon Jackson. That wasn't the surprising part. Richardson dropping back and throwing 37 times (and completing 24) was the surprising part. Even more so, was how good he looked doing it. There were some rookie mistakes (such as a pivotal interception late in the game) and moments that lacked polish, but Richardson largely looked poised and in control. Now he faces off against the Texans. Granted, they did end up holding Lamar Jackson (a similar style QB) to under 10 fantasy points. Yes, 10. But Jackson only carried the ball six times and only attempted 22 passes. I think the Colts will come out firing and find creative ways to use Richardson's legs and be successful doing it. Also, with another rookie QB in C.J. Stroud, there could be turnovers, leading to more possessions, and more scoring opportunities. We all thought the Colts would choose to ease Richardson into the NFL style of play. Instead, it seems they're comfortable taking off any perceived training wheels and letting him fly.
Daniel Jones (QB)
New York Giants vs. ARI (54% Start)
There is no sugarcoating it. In week one Daniel Jones and the entire Giants offense looked bad. Very bad. Saquon Barkley averaged 4.3 yards per carry. Their leader in the passing game was Darren Waller who finished with three receptions for 36 yards. The playcalling was uninspiring and predictable. Then there was the play of Jones himself who completed just 15 of only 28 attempts, finishing with 104 yards, no touchdowns, and two interceptions. He added another 43 yards on the ground (actually finishing with one more carry than Barkley) and fumbled twice (although he recovered it both times.) Needless to say, the Giants lost. 40-0. But if you were one of those managers that drafted two middle-of-the-road QBs to see if one pops and one of them was Jones, it may be worth it to give him another shot this week. In his career, Jones has historically been bad against the Cowboys. This week his opponent should be a lot more fantasy friendly. Arizona is not a good team. Last week they allowed Sam Howell, who is beginning his first full year as the Commanders' starter, to nearly score 20 fantasy points. Jones should be able to surpass that mark. With his rushing ability combined with a much softer defense, he should find success both through the air and on the ground. Jones may be your bench QB and if so, I'm not telling you to put him in your lineup over your starter, but if you waited on QB and Jones is one of two decent options, give him another shot this week.
A.J. Dillon (RB)
Green Bay Packers vs. ATL (37% Start)
If the injury to Aaron Jones ends up being a serious one and he has to sit out this week I expect Dillon's starting percentage to go up, but as of now he's sitting at 37% and even if Jones can go there's no certainty he'll be 100%. This would mean Dillon would get more work against a Falcons defense that just allowed 154 yards on the ground to the Panthers. Dillon wasn't especially efficient on Sunday against the Bears, but he did get 16 touches as the backup to Jones. If Jones sits or is limited in any way, Dillon would see a full workload which should lead to fantasy success. It's also unclear if Christian Watson will be back this week. If he is out again we could see another week where Matt LaFleur decides to run it more than pass it. In week one Love threw 27 passes compared to 32 attempts on the ground. That isn't a huge discrepancy and could've been, at least in part, because the Packers simply didn't have to throw much being up by 10+ points most of the game, but is there any guarantee that this Sunday will be any different? Dillon is a solid flex play this week with low-end RB2 upside if Jones is out.
David Montgomery (RB)
Detroit Lions vs. SEA (74% Start)
I'm not sure who is in the fourth of leagues that are still sitting Montgomery but they should seriously reconsider. We were told prior to week one that Jahmyr Gibbs would be eased in and that is exactly what happened to the tune of 21 touches for Montgomery and nine for Gibbs. I'll admit, Gibbs was far more dynamic with the ball in his hands than Montgomery but Montgomery also did nothing to lose his role; a role that is very valuable when it comes to fantasy football. Last season, in a similar role, Jamaal Williams (an arguably less talented running back) finished as either a high-end RB2 or low-end RB1 depending on the format. His numbers were bolstered by 17 touchdowns, a number that doesn't seem replicable, but Montgomery has already shown us his touchdown upside by scoring from eight yards out against the Chiefs. He may not be used in the passing game much (that role belongs to Gibbs) but he doesn't have to be to be useful. While I would expect to see Gibbs get an expanded role in the weeks to come, I'm not sure Campbell wants to expand it so much as to make Montgomery irrelevant. He likes having his version of thunder and lightning, and as long as Montgomery continues to see this type of usage he is a must-start (and worthwhile RB2) every week.
Zay Flowers (WR)
Baltimore Ravens vs. CIN (35% Start)
Flowers wasted no time showing exactly why the Ravens selected him 22nd overall in this year's NFL draft. He was, in a word, dynamic. Every single time he touched the ball his athleticism and skill were on display. This led to him receiving 10 targets (no one else on the team got more than three) and finishing with nine catches for 78 yards. He also tacked on two rushes for nine yards. Flowers was arguably the best player in the game on Sunday. The Texans are still clearly a work in progress and Lamar Jackson struggled for most of the afternoon. The 45% target share Flowers enjoyed certainly was, at least in part, due to Mark Andrews being sidelined, but his 84% snap count was not. Upon Andrews' return, I would expect the target share for Flowers to settle around 23-27% which is still robust, but not unsustainable. The Ravens also lost J.K. Dobbins in this game to a season-ending (and possibly career-ending) Achilles injury, so they will be looking for playmakers to step up. My money would be on Flowers. I would not want to have to use him as my WR2 just yet (although I wouldn't be completely opposed to it) but if you can put him in your flex, that's a no-brainer.
Michael Thomas (WR)
New Orleans Saints CAR ( 52% Start)
Michael Thomas is back baby! Ok, not exactly, but he did look good in his return to action after missing a majority of his games the last three seasons. He moved well and still showed off his pristine route running and ability to get open, enjoying a 24% target share against the Titans. Thomas was targeted eight times, grabbing five receptions for 61 yards. The days of him being a clear-cut WR1 are most likely behind him. Like most veterans, he eventually had to give way to the younger, more explosive player. In this case, that player is Chris Olave who finished with ten targets of his own, catching eight of them for 112 yards. But although he isn't among the elite at this point in his career doesn't mean he's not still a good player who can provide solid production. I expect this offense to continue to improve as new QB Derek Carr continues to develop chemistry with his array of weapons. As this happens all pass catchers should benefit, including Thomas, and as long as he is healthy and remains this involved he should be plugged into lineups moving forward.
Luke Musgrave (TE)
Green Bay Packers vs ATL (17% Start)
No one could've predicted how the Packers/Bears game played out on Sunday. People were divided on who would win but I don't think anyone saw a team led by Jordan Love blowing out their division rival. No one expected Love to throw for 245 yards, three touchdowns, and no interceptions. The fact that he did all this without Christian Watson in the lineup makes it even more surprising and impressive. Before the game, once the news broke that Watson would be out and Romeo Doubs could be limited fantasy experts everywhere were wondering where the production would come from. Who would pick up the slack? Musgrave was a popular choice. In the end, Love and Company chose to spread the ball around. No player had more than five targets or 86 yards receiving. Yet, Musgrave was second on the team in both. His day could have been even better if he hadn't stumbled on a routine catch that could have gone for a touchdown or if Love had been a bit more accurate on another. Now he gets to face an Atlanta defense that just allowed five receptions for 41 yards and a touchdown to Hayden Hurst. There's no word yet on whether Christian Watson and/or Aaron Jones will play, but if one or both are out someone will have to step up, and if one or both are good to go they won't be able to do it all. Either way, we could be on the verge of a breakout week for Musgrave.
Week 2 Sits
Dak Prescott (QB)
Dallas Cowboys vs. NYJ (76% Start)
Would you be surprised to learn that in a game that saw the Cowboys beat the New York Giants 40-0, Prescott finished with 143 yards on just 13 completions and no touchdowns? Me too. But that's what happened. The result? Under seven fantasy points. Yet, a majority of managers seem comfortable rolling him out there again. This time against a Jets defense that just held the Bills offense to 16 points (in overtime) and QB Josh Allen to 11 fantasy points. I'm not saying the Cowboys won't be able to win this game but if they do it will likely (once again) be on the strength of their defense and Tony Pollard's rushing ability and not due to anything Prescott does. Against the Giants in week one the Cowboys' defense had seven sacks, one fumble recovery, two interceptions, and two touchdowns finishing with a fantasy output of nearly 35 points, and this was against a mobile quarterback. Now they get to go up against Zach Wilson after Aaron Rodgers suffered what is believed to be a serious Achilles injury and while Wilson looked solid in relief of Rodgers, he's still Zach Wilson and this is still the Cowboys' defense. Pollard was also productive in week one averaging five yards a carry. If Prescott is again not asked to do much in this one his numbers will remain underwhelming and you'll be glad you kept him on the bench. Players I would rather start over Prescott include Kirk Cousins, Geno Smith, Jared Goff, and Brock Purdy.
Raheem Mostert (RB)
Miami Dolphins vs. NE (32% Start)
In a week that saw the Dolphins offense put up 36 points, Mostert only got 12 touches finishing with 12 total fantasy points. Instead, the offense was very lopsided throwing 45 times and only rushing 20. This led to huge days from both Tagovailoa and Tyreek Hill, but very little opportunity for Mostert. It is encouraging that Mostert was the clear lead back in this offense in week one with no one else carrying the ball more than five times (and that was Tua) but if the Dolphins remain this much of a pass heavy-offense it is going to be hard to produce. Touchdowns are not easy to predict and if Mostert had not gotten his two-yard score he would have finished with a very disappointing day. Even if he does see his role expand he wasn't efficient with the carries he did get only averaging 3.7 yards per carry. Things don't get much easier for Mostert in week two when he goes up against a Patriots defense that just held the Eagles' rushing attack to a total of 97 yards. After what we saw in week one I would much rather invest in the Dolphins passing game than their run game. There simply may not be enough volume here to justify starting Mostert, even as a flex play. I'd rather look elsewhere this week until we start to see Mostert more involved in the game plan.
D'Andre Swift (RB)
Philadelphia Eagles vs. MIN (66% Start)
This one is simple. Last week I advised against putting Swift in your lineups, and what happened in week one? Even I was surprised after getting our first real game look at this backfield. Penny was a healthy scratch, Gainwell had 18 touches for 74 total yards, and Swift finished the day with two touches for three yards. I doubt that is what the 77% who started him in week one were hoping would happen. That number is now down to 66% but that is still much too high. It does need to be stated that the Eagles barely beat the Patriots with this game plan, but until we see either more involvement or more production Swift needs to remain on your bench.
Christian Kirk (WR)
Jacksonville Jaguars vs KC (68% Start)
One of the major stories this offseason was how Calvin Ridley would impact the skill players on the Jaguars. How good will he look? How involved will he be especially early on? Can we expect him to be in football shape after nearly two years away from the game? We now know the answers. Great. Very involved. Yes. In week one Ridley saw 11 targets for eight receptions, 101 yards, a touchdown, and over 20 fantasy points. Not bad for his first game back. Ridley is clearly in the top five conversation moving forward, but his gain was Kirk's loss. In a game that saw the Jaguars score 31 points and Lawrence throw over 30 times Kirk only had one reception on three targets for nine yards. As the clear WR1 for the Jaguars in 2022 most people expected Kirk's numbers to stay even if they did dip a bit with the acquisition of Ridley making him the number two option in the passing game, but in 2022 Kirk never saw less than a 75% snap count with the majority of his games being in the 80s and 90s. On Sunday his snap count was 60% compared to 81% for Ridley and 89% for Zay Jones. On Sunday only rookie RB Tank Bigsby saw fewer targets than Kirk. In time, I do expect it to work itself out, but with Ridley there, it's hard to get too excited about Kirk's ceiling, especially when we just saw his floor. Leave him on your bench until his involvement gets sorted out.
Tyler Higbee (TE)
Los Angeles Rams vs. SF (56% Start)
Last week Higbee was on my start list, which made sense given the circumstances. The team was without Cooper Kupp and behind him were a bunch of young, unproven pass catchers. It was reasonable to believe Stafford would rely on the one seasoned veteran on the field by targeting Higbee early and often. By the end of the game, Stafford had thrown for 334 yards and two pass catchers had gone over the century mark in a 30-13 victory over the Seahawks. Unfortunately, neither of those pass catchers was Higbee. Instead, rookie WR Puka Nacua came out of nowhere to demand 15 targets, 10 receptions, and 119 yards while Tutu Atwell received eight targets, six receptions, and also 119 yards. Just like everyone predicted. It remains to be seen if Nacua will be as involved or productive against stiffer defenses, but as a distance fourth on the team in targets with only three, I find it hard to trust Higbee, especially against a 49ers defense that just held talented TE Pat Freiermuth to one reception for three yards. That one reception did result in a touchdown, but I'd still rather seek alternatives this week. I'd start Zach Ertz, Hunter Henry, and Hayden Hurst all before I'd trust Higbee.
Quick Links
---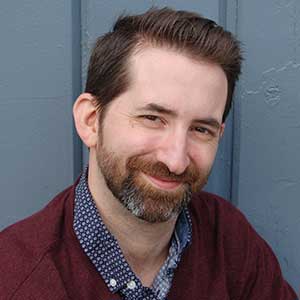 A die hard Bears fan and fantasy sports fantastic, T.J. Besler earned his journalism (and theatre) degree from The University of Iowa. When he isn't busy writing parodies for his YouTube channel Parodies for Charities he can be found either on stage performing or doing all things fantasy football related. Besler has traveled to nearly all 50 states either for work or leisure, and is grateful to everyone who has helped him along the way, especially his lovely wife Elsa, without whom much of this would not be possible. BEAR DOWN!