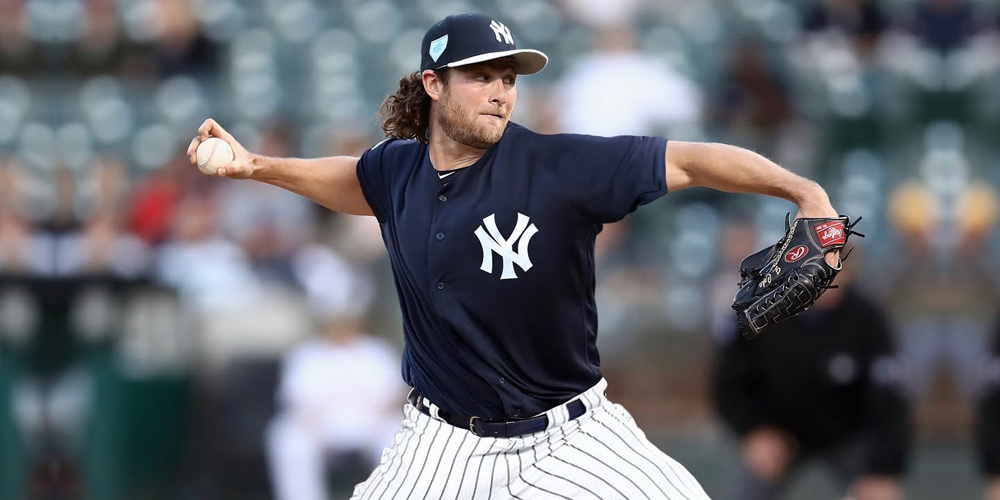 Top 9 Biggest Offseason Moves in Baseball
---
MLB Top Offseason Moves
Some might say the Major League Baseball season never truly ends, not even when the last game is played. The offseason is full of activity and in some ways is very telling as to who the favorite will be to win the World Series in the coming year. Top free agents will sign massive contracts. Some teams will gain players, some will lose players, some will do little to nothing.
How does this affect our game? Fantasy players always need to be aware of where a player ends up. There are the obvious reasons, ballpark factors, and better lineup protection. Then there are the questions we can never truly know the answer to before a season starts. How will a player react to a new team, new environment, possibly a new league? Sure, interleague play does allow for players to play against the other league more often, but a couple of road trips doesn't quite equate to living there all season long.
With that in mind, we will take a look at the top 9 offseason Baseball moves.

1. Sign Stealing Scandal
Yeah, this is technically not a move, but the scandal did cost three managers their jobs. The Astros fired A.J. Hinch, Red Sox fired Alex Cora, and the Mets axed Carlos Beltran. How will fantasy players treat Houston players? You have to be a little worried about Alex Bregman, Jose Altuve, and others. Sure, they weren't totally made by the sign stealing, but their home/road splits are so drastic that It's fair to wonder how productive they will be when they aren't able to cheat anymore or perhaps, they will find a new way. It does seem like after the garbage can banging, they went on to better technology and were using buzzers or maybe you believe that the reason Altuve didn't want his jersey ripped off was because he was just shy. If that's the case I have a nice bridge to sell you.
2. Gerrit Cole signs with the Yankees
The third time is the charm. The Yankees originally drafted Cole but he elected to remain college and not sign. Then the Yankees tried to acquire him from the Pirates but finished as the runner up to Houston. Well, they finally got their man. Cole has been a Yankee fan for a big part of his life and shouldn't have any problems adjusting to life in the Bronx. If he isn't the first starting pitcher off the board in your draft, that's because Jacob DeGrom went before him.
3. Josh Donaldson signs with the Twins
Donaldson was a popular player this offseason. The Braves wanted him back plus the Nationals and Twins were engaged in a bidding war for his services. The Twins won that war. Personally, I tend to wonder about a player who changes leagues, it always seems that such player can take weeks or months to get adjusted to a new city and new league. Donaldson, however, has played in both Oakland and Toronto. His adjustments shouldn't be as hard or as long and as for that lineup for the Twins, good luck to the opposing pitchers.
4. Stephen Strasburg, Washington Nationals
The Nationals seemingly had a choice to make, either sign Rendon or Strasburg. They chose the pitcher over the hitter and part of that reasoning may be because they thought they could land Donaldson. Oh well, best-laid plans and all. Perhaps talks about acquiring Kris Bryant from the Cubs or Nolan Arenado from the Rockies will pick up steam. We all know what Strasburg brings to the table, when healthy he is a top ten pitcher in the game and that Nats are going to rely on their starting pitching in order to defend their title.
5. Zach Wheeler signs with the Phillies
The Phillies signing of Wheeler didn't get anywhere near the publicity of Cole going to the Yankees or Strasburg resigning with the Nationals, but it may be just as important. Not only does it give the Phillies and impressive 1-2 punch in their rotation (Aaron Nola), but it also gives then something they have been lacking in that rotation, an SP who can just blow away opposing offenses. True, there is some injury concern here as Wheeler has had trouble staying healthy throughout his career, but we can say that about most SPs.
6. Mookie Betts traded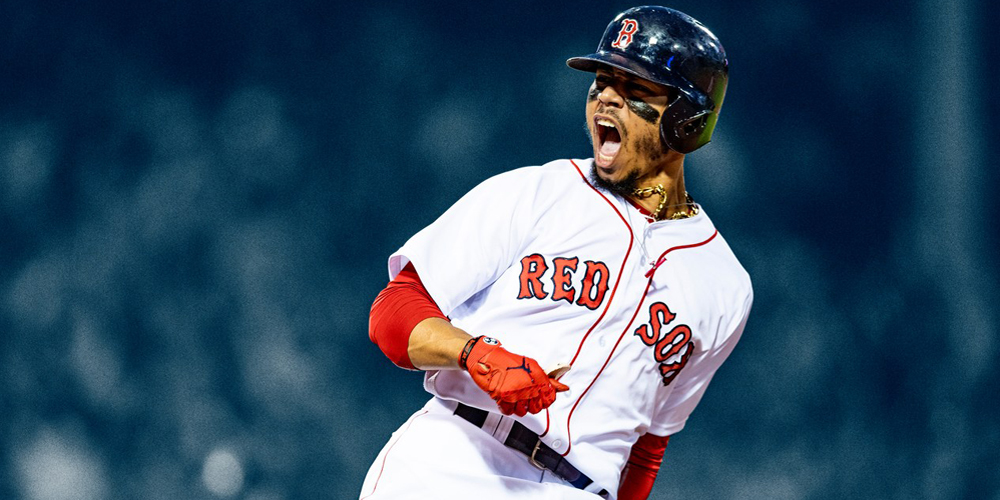 This trade was always a foregone conclusion. While there is little doubt that Betts is one of the best players in MLB, once again I do worry about a player when he changes leagues. I also worry about Betts leaving Fenway Park for a more neutral venue. Then again, there are those nine games in Colorado to help balance the ledger. David Price should definitely benefit by getting out of the American League and facing weaker lineups that include a pitcher hitting. Betts is still a top five-hitter but not the automatic second pick overall anymore. As for Price, if you believe his elbow will hold up, he could be a top 20 SP, but if not, think more top 40.
7. Will Smith signs with the Braves
The biggest problem for the Braves all of last season was their inability to close out games. The Giants made a mistake in holding onto Smith last season in hoping that he would help them land a wildcard playoff spot. If Smith can perform close to as well this season as last, the Braves have the makings of a team that no one outside of the Dodgers will want to face. Fantasy owners, however, need to be wary. Will the Braves use Smith as their closer or use him when needed as he is a dominating left-handed reliever who might be needed in the 7th or 8th inning?
8. Corey Kluber traded to Rangers
Remember when Kluber was a Cy Young award winner? Kluber had a 2.96 ERA and 1.05 WHIP from 2013-18 but faltered in the playoffs in both 2017 and 2018 and was pitching poorly before injuries limited him to only 35.2 IP last season. Kluber was traded to Texas in what was essentially a salary dump. Will he be the pitcher he used to be? That is really anyone's guess and there is also an important factor that no one can judge as of right now. How will the new ballpark in Texas play? Will it be a pitcher's park or one geared towards hitters? The answer to that question may go a long way towards determining how productive Kluber will be for fantasy teams.
9. Starling Marte traded to Diamondbacks
Marte is one of those rare players in fantasy baseball, one who can provide speed and power. It's extremely difficult to find SBs in fantasy right now. Teams don't prioritize the SB. They don't want to risk an out, not when the next batter might hit a two-run HR. Leaving Pittsburgh should benefit Marte as well. While it's true that Arizona isn't the hitter's haven it used to be since it installed the humidor, it's still a better hitter's park than PNC Park.
STAY IN TOUCH
Sign up for FantasyData's newsletter and get awesome content sent to your inbox.
We'll never share your email address and you can opt out at any time, we promise.
---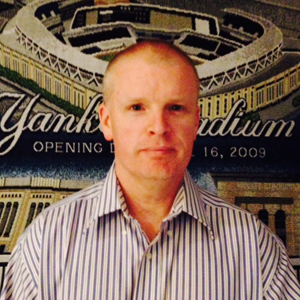 George Kurtz was born in Queens, NY and currently lives on Long Island. He started playing fantasy football in 1988 with baseball and hockey coming soon after. George got his start in the fantasy industry by luck when a friend started his own site (Fantasy Sports Forum) in 2006 and asked George to write for him. One thing led to another and George started working for RotoWire in 2007 and is still with them today. George has also written for FFReport, Leatherheads, Seamheads, Going9, Gotham baseball, and FantasyPros911. George started with RotoExperts in 2012 and is an analyst on the Fantasy Sports Radio Network. You can listen to George on weekends when he is the host/analyst of The Weekend Fantasy Update and RotoExperts in the Morning.