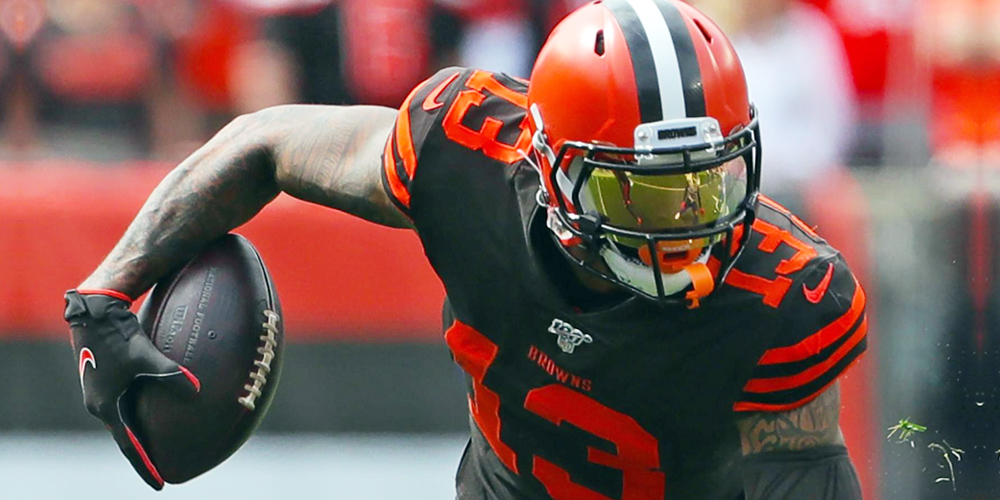 10 Interesting Advanced NFL Fantasy Metric Stats For Week 12
---
Advanced Fantasy Metrics
This article will tell you about 10 must-read advanced stats you should know about as we approach Sunday's Week 12 slate of NFL action. The advanced metrics that FantasyData provides our subscribers are not the end all be all. They are very useful at helping you better understand matchups and make the best possible lineup decision.
Quick Links:
Marquise Brown's Hog Rate (17.5%)
Marquise Brown's Hog rate ranks seventh among wide receivers. This metric represents targets per snap to capture the rate of passing game utilization on a per play basis. Brown only played 19 snaps last week in the Ravens win against the Texans. ESPN's Dianna Russini reported in pre-game warmups that the rookie receiver, who is battling an ankle issue, did not look comfortable, and his statistical production confirmed that. Brown has only played 56.2 percent of the offensive snaps, but he's the focal point of the passing game when on the field. Brown is someone to fade this week as he is likely to be shadowed by Rams cornerback Jalen Ramsey.
John Brown's Air Yards Per Game (65.5)
Brown ranks fifth among wide receivers in air yards per game and is tied for 10th in air yards per targets (7.7). Brown's averaging 16.2 PPR fantasy points per game and has finished as a WR1 three times this season. Were you aware that he's finished as a WR3 or better in 70 percent of his games in 2019? Last week, Brown caught nine of 14 targets for 137 yards and two touchdowns in the Bills win over the Dolphins. His Week 12 matchup against the Broncos is far from ideal, but Brown is faster than cornerback Chris Harris. He can still be viewed as a low-end WR2.
Odell Beckham's Red Zone Targets (6)
Did you know that Odell Beckham is tied for 42nd in red-zone targets? It's clear that he hasn't been on the same page with quarterback Baker Mayfield this season. Beckham is averaging a disappointing 12.5 PPR fantasy points per game when you consider his average draft position this summer. He has only accumulated 117 receiving yards on 22 targets over the last two games. The Browns have a favorable matchup against the Dolphins this week. Jarvis Landry and not Beckham is in line for the monster game this weekend. Landry's averaged 19.5 PPR fantasy points per game over his last two.
Calvin Ridley's Target Separation (1.95)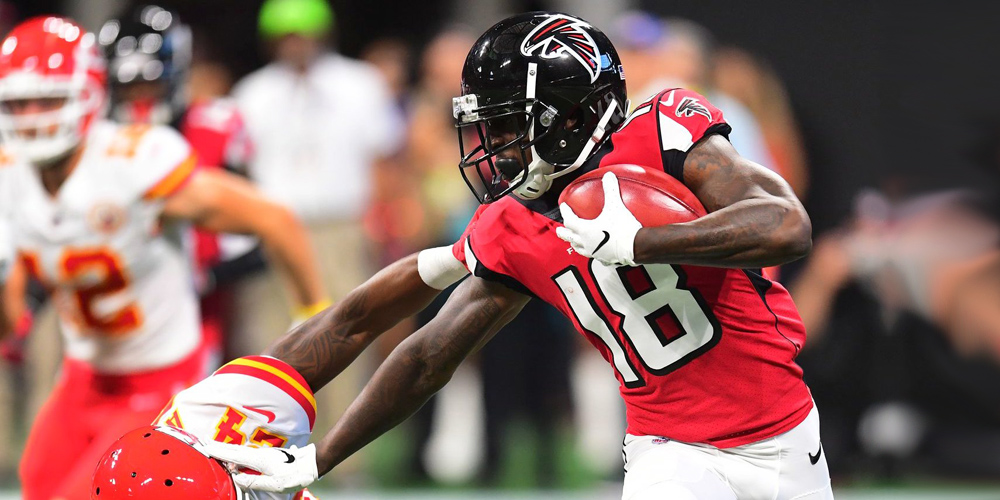 Ridley ranks ninth in target separation among wide receivers. This metric tracks a receiver's average yards of separation distance from the closest defense back at the moment the pass target arrives. Julio Jones is ranked 55th (1.34). Ridley should continue to get open and doesn't command the defensive attention that Jones does. He caught all eight of his targets for 143 yards and a touchdown in the Falcons win over the Panthers. This was Ridley's first 100-yard game since Week 2. He could replicate this performance against a vulnerable Buccaneers secondary in Week 12.
James Washington's True Catch Rate (88.5%)
James Washington is tied for the 15th highest true catch rate. This metric divides total receptions by total catchable targets. Last week Juju Smith-Schuster and Diontae Johnson were concussed. The availability of both players is still up in the air in a favorable matchup against the Bengals. Cincinnati's defense is allowing an average of 35 PPR fantasy points per game to opposing wide receivers over it's last five.
Michael Thomas' Yards Per Pass Route (3.3)
Thomas leads all wide receivers in yards per pass route. He caught eight of 11 targets for 114 yards and one touchdown in the Saints win over the Buccaneers last week. This was Thomas' fourth consecutive 100-yard game. He's averaging 11.4 targets and 23.7 PPR fantasy points per game this season. Thomas has finished as a WR1 seven times this season and no lower than a WR2. No other wide receiver is more valuable than him for the rest of the season.
Matt Ryan's True Passer Rating (108.3)
Matt Ryan ranks fourth in true passer rating. This rating factors out unpressured throwaways and dropped passes. The only other quarterbacks with a higher true passer rating than Ryan is Patrick Mahomes (110), Kirk Cousins (119.5), and Russell Wilson (120.9). He's averaging 22.6 fantasy points per game this season. Ryan has finished as a QB2 over the last two weeks while finishing as a QB1 from Week 2 to Week 6. Ryan has QB1 upside in Week 12 against the Buccaneers.
Derek Carr Completion Percentage in the Red Zone (71.1%)
Carr ranks 11th in red-zone pass attempts among quarterbacks and ranks first in completion percentage. He is one of my favorite streamers this week. Here is an excerpt from my Start 'Em Sit 'Em column:
Carr completed 25 of 29 passes for 292 yards, one touchdown, and one interception in the Raiders win over the Bengals last week. He's averaged 30 pass attempts, 21.2 completions, 275.4 passing yards, 236 air yards, 1.8 touchdowns, 0.4 interceptions per game, and 21.47 fantasy points per game since coming out of Oakland's bye in Week 6. Carr has three top-12 finishes this season and could make it a fourth against the Jets defense in Week 12. New York's defense has allowed an average of 38 pass attempts, 24.4 completions, 267.6 passing yards, 2.6 passing touchdowns, 0.4 interceptions, and 25 fantasy points per game to top quarterback scorers over the last five games. Carr can be viewed as a QB1 streamer this week.
Derrick Henry's Opportunity Share (81.1%)
Henry now ranks fourth in opportunity share. This metric is the percentage of the total team running back carries plus targets. Henry has only played 65.3 percent of the Titans' offensive snaps. He's only accumulated 19 targets this season, but has still finished as an RB2 or better six times in PPR formats. Henry ranks second in yards created per attempt (1.91). This metric tracks all yards above and beyond what was blocked. Yards created are generated by the runner after the first evaded tackle. Henry is averaging 0.83 fantasy points per opportunity and can be viewed as a weekly high-end RB2 in the Titans run-heavy offense.
Mark Andrews' Yards Per Pass Route (3.65)
Andrews leads all tight ends in this metric. He's finished as a TE1 seven times this season. Andrews also leads his position in Hog Rate (23.8%). This metric represents targets per snap to capture the rate of passing game utilization on a per play basis. Did you know that Andrews has only played on 45.2 percent of the Ravens offensive snaps in 2019? His weekly ceiling could be even higher if his snap percentage trends up for the rest of the season. Andrews has the potential to finish as the TE1 for Week 12 as Brown goes toe to toe with Ramsey.
Conclusion
FantasyData has a wealth of statistical information available to you at your fingertips. Do you ever wonder how to weave all of the information together in order to make informed decisions for your fantasy football team? That's the purpose behind the Advanced Metrics series that Jody Smith and I are writing this season. One way to approach any decision in fantasy football is to analyze two things. The first one revolves around the narrative. What are NFL Insiders, beat writers, and coaches saying. The second one revolves around the statistics, metrics, and other data. Take a moment to think of a piano. You can play music with one hand, but once you use both hands the music is even better. You should have the same mindset when it comes to managing your fantasy football team.
Please read my Start 'Em Sit 'Em column to help get ready for Week 12. If you have additional questions you can also refer to my fantasy football rankings or better yet reach out to me on Twitter for an immediate response (@EricNMoody). Thanks for reading and please sign up for FantasyData Premium.
STAY IN TOUCH
Sign up for FantasyData's newsletter and get awesome content sent to your inbox.
We'll never share your email address and you can opt out at any time, we promise.
---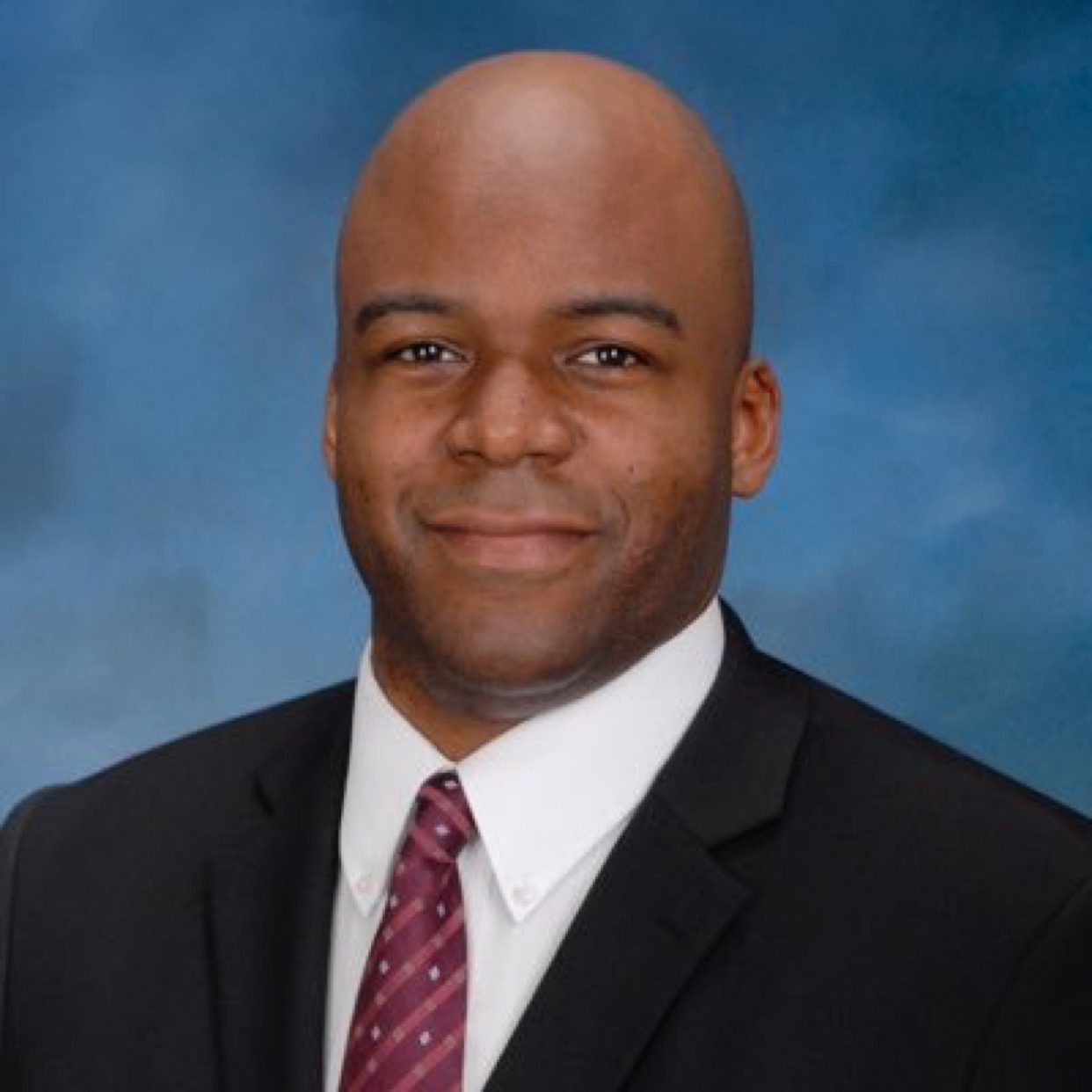 Eric Moody is a member of the FSWA (Fantasy Sports Writers Association). His writing has been featured at FantasyPros, Gridiron Experts, RotoViz, and TwoQBs. He has a lifelong passion for the game and even played at the collegiate level as an offensive lineman. Eric also participated in Dan Hatman's Scouting Academy in order to learn the process of player evaluation at an NFL level. When Eric provides advice, he uses game film, analytics, and statistics to help you understand his perspective. He enjoys time with his family, Netflix, music, bass guitar, and coffee