7 NFL Teams Likely to Trade at the NFL Draft
---
Predicting NFL Draft Trades
One of the biggest sporting events of the year is nearly here! That's right, the Super Bowl, wait, no, the second-biggest event on the NFL calendar, the NFL Draft. This year's NFL Draft 2023 is taking place with Round One on Thursday, April 27th at 8 p.m. EST. Rounds Two and Three will happen on Friday, April 28th, starting at 7 p.m. EST. The final four rounds will take place all day long on Saturday, April 29th. For the first time ever, the NFL will conduct the draft in Kansas City, the home of the Super Bowl-winning Chiefs. Expectations are huge for enormous boos towards Commissioner Roger Goodell and for hundreds of thousands of fans to celebrate the NFL fest. It'll all happen at historic Union Station where 259 men will learn where their future homes will be in the NFL. Of course, not all 259 picks are owned by one team, there are 32 teams in the league, and each one gets assigned a pick for all seven rounds, however, teams are free to trade any pick. Last year, there were NINE trades in the First Round alone! On Day Two, there was an additional 12 trades made. Day 3 saw 16 more trades go down. Thus, it's pretty clear that you can expect plenty of teams to make moves throughout the draft.
Last year, 28 of the league's 32 teams made at least one trade. The team that made the most trades was the Minnesota Vikings who made six of them. 14 teams made three or more trades. The NFL Draft is the biggest trade fest of the NFL's league year. That's why you can definitely expect plenty of movement in this year's draft, especially because up to four quarterbacks could be taken in the first ten picks of the draft. That will enable teams to try to move up for one of them OR to move up for one of the draft's elite players that are being pushed down to the quarterbacks' draft movement. So, let's get started by looking at the likeliest teams to make a trade next week during the NFL Draft. Plus, IF, there are any bets out there that involve teams likely to move up or down, or to trade at all, this article helps with that.
Teams Most Likely to Trade in NFL Draft
Arizona Cardinals - The Cardinals perhaps have the worst-kept secret in this year's draft that they badly want to move down from number three. They've got only eight selections this year and likely have one of the worst rosters in the NFL. Combine that with the potential for a disappointing DeAndre Hopkins and Budda Baker trade, and it's basically a guarantee that the Cardinals make a trade during this draft. There are four quarterbacks potentially worth taking in the top five of this year's draft, the Cardinals don't need one, right now, thanks to Kyler Murray's huge extension. The Cardinals need tons more draft picks for the team to develop and rebuild with. Consider it nearly a done deal that Arizona trades back from three or from one of their other four selections in the top 96 picks of the draft.
Chicago Bears - The Bears already traded back once, and now have a ton of picks. They're still rebuilding, but with 4 picks in the first 64 selections, I wouldn't be shocked to see them trade up or down. The Bears have a ton of needs, even after a huge free-agent spending spree. They need another running back, more help on defense, and tons of help at the offensive line. If they truly think Fields is the answer, they must be willing to move up and get the best players in the draft. GM Ryan Poles seem willing to do that, and I wouldn't put it past them to trade back into the first round to acquire another elite prospect that has an option for the fifth year. Fields is nearing that extension in a year or two, and having plenty of strong players on rookie deals is the easiest way to survive the massive quarterback extension. Of course, Fields and the Bears have to both prove worthy of that, a tall task.
New York Jets - The most obvious answer as to why the Jets are extremely likely to trade is that they've yet to make the trade for Rodgers. If they're smart, the Packers will surely want draft picks for this year versus having to wait a year and get much less in terms of draft pick landing spots. Once the Jets make the trade, their six picks will likely become much less. Plus, keep an eye out for them to trade down from 13 if a top tackle isn't available there. Due to their depleted draft capital, the Jets could restock by moving down a few slots in the first round and recouping some Day Two picks for their trouble. Regardless, if there's a single New York team to say will for sure get involved in a draft day trade, it's the Jets.
Houston Texans - The Texans are rebuilders and currently are tied for the most picks in the draft. They've got five picks in the first three rounds. It would be stunning if they kept them all. They're in a prime position to trade down from 12 or 33 and recoup a lot of picks, especially gaining some for next year. Look at Philadelphia who managed to trade down in last year's draft and get the Saints' first-round pick this year. The Saints fell apart, and now the Eagles got the tenth pick in the draft. The Texans have far too many needs on their team to just stay put. Look for them to take advantage of a desperate team trying to move up and gain much-needed draft capital for this year and next.
Miami Dolphins - Just like the Vikings below them, the Dolphins are all-in to win this year or next, especially after acquiring Jalen Ramsey. Yet, with only four picks in the draft, don't be shocked if they trade down from one of them to fill out their depth to preserve their team's chances. After all, it just takes a couple of stars going down like the Rams had last year for a season to go completely awry. It would be shocking to see Miami not make a trade. The Dolphins still have needs at running back, offensive line, and at multiple defensive spots. Miami is ready to upset Buffalo this year after getting close last year.
Minnesota Vikings - The Vikings made the most trades from last year and look poised to make more trades in this year's draft. Why? Well, they have many needs, especially along the defense, yet only have five picks in this year's draft. It's a strong possibility that the Vikings will trade down from their 23rd selection in the first round to recoup lost picks and improve their defense in a make-or-break year in what is likely quarterback Kirk Cousins' last year with the team. The Vikings can't afford to stay put.
Seattle Seahawks - The Seahawks have widely been known to trade down for years. The fact they have two first-round picks in this year's draft just makes it all the more likely. They are trying to win now with Geno Smith and could easily opt for more depth vs keeping their limited amount of picks. Plus, if they opt against drafting a quarterback at No.5 and one is still there, they could take advantage of that and trade down while getting some big picks in return. If the Seahawks want to move up, they have the draft stock to easily do so with four picks in the first two rounds. Look for the Seahawks to make some moves in the draft next week.
Honorable Mentions: Philadelphia Eagles, Los Angeles Rams, Buffalo Bills.
Teams Not Likely to Trade in NFL Draft
Atlanta Falcons - The Falcons made a single trade last year and haven't proved to be willing to engage in trade discussions over draft picks during the draft in the Arthur Smith era. The Falcons could certainly use more draft picks as they have only seven in this year's draft and none in rounds five or six, but it's not a guarantee they'll trade down. They don't have the capital to move up in the draft and they seem to like Desmond Ridder and Taylor Heinicke, so that leaves them with only moving down. It's certainly possible and they are the likeliest of the teams listed here to make a trade, but it should be pretty safe to say they won't trade during the first two days of the draft. They're still rebuilding, but in a wide-open NFC South, the Falcons might believe they can win this year after an aggressive free agency period.
Cincinnati Bengals - The Bengals made two trades in last year's draft, but they aren't known for being big-time draft day traders. Plus, they already have a pick in each draft round and are well-set up to where they can go for the best player at each spot. While they do have some needs, their needs aren't dire enough to where they're likely to trade up or down. They are win-now and won't be looking to acquire more picks. Instead, they'll focus on adding guys who can help them now. The Bengals are trying to win over the next two years, especially before Joe Burrow's massive extension hits the books. They're set up to go after anyone who can help this team right now in this draft versus moving up for a singular player.
Dallas Cowboys - The Cowboys rarely make trades in the NFL Draft. Jerry Jones prefers to just keep his picks and select the best guy available regardless of the fit. That's how they've ended up with some true steals, namely CeeDee Lamb. Dallas didn't make a single trade during last year's draft and it wouldn't be surprising to see them stand pat this year. They have a win-now roster that does have needs, but not so many that they can't fill them through the draft and the rest of free agency. In fact, they've got seven picks right now, one in each round.
Los Angeles Chargers - The Chargers only made a single trade during last year's draft. They're in a win-now mode which means that they aren't super likely to trade for more picks or trade at all. Their GM isn't known for trading on draft day and he and coach Staley seem to be doing all they can to keep their jobs past this next season. With Justin Herbert's massive extension on tap and tons of players set to become free agents next year, the Chargers are likely to go best player available at each pick in order to fill out their roster and move all-in to win this year.
Honorable Mentions: Pittsburgh Steelers, Washington Commanders
Hope this helps you prepare for the draft both with your expectations and with who to look at when it comes to making money off of this year's exciting NFL Draft. May the Force be with you in this draft!
---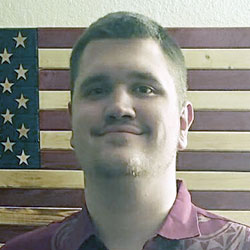 Jake is a native Phoenician and die hard fan of all the Arizona sports teams as well as the NFL and MLB. He is a Christian and a college student pursuing a dual degree in Sports Management and Sports Journalism. He is currently writing for DynastyNerds as well as a site expert at Fansided. He is obsessive about sports and stats. Jake's other hobbies include music, movies/TV, traveling and studying history. He is an avid Star Wars, Marvel, and DC fan (nerd). He wants you to know that the Jedi were the reason the Republic fell and that Dynasty>redraft. You can follow him on twitter @Darthdbacks or Discord @DarthDbacks. He is Open to doing any AMA's or podcast guest spots.